Arnold Schwarzenegger has seven Mr. Olympia titles to his name. He has been a star of hit movie franchises and also had a successful political career. Clearly, he is no stranger to media attention. His relationships have always been a topic of interest for the press, so it doesn't come as a surprise that his split with his ex-wife Maria Shriver made headlines.
ADVERTISEMENT
Article continues below this ad
The couple tied the knot in 1986 and got separated in 2011. It took a decade for the divorce to finalize, legally separating in 2021. But how much did the settlement cost the former governor of California?
ADVERTISEMENT
Article continues below this ad
What Arnold Schwarzenegger paid in the divorce settlement
Given his illustrious career and sprawling real estate empire, Arnold Schwarzenegger's net worth goes up to around $450 million. When the divorce proceedings concluded last year, financial details were kept confidential. However, many outlets reported that they expected the former husband and wife to split the wealth down the middle.
CANNES, FRANCE – MAY 20: Arnold Schwarzenegger attends photocall for 'Wonders of the Sea 3D' during the 70th annual Cannes Film Festival at Nikki Beach on May 20, 2017 in Cannes, France. (Photo by Antony Jones/Getty Images)
Recently, Us Weekly shed some light on the details of the financial agreement. According to the media outlet, the court awarded Maria Shriver half of her ex-husband Arnold Schwarzenegger's retirement accounts after their divorce. It involves all of Schwarzenegger's earnings in the 25 years they were married, including his pension.
Shriver and Schwarzenegger had four kids together: Katherine, Christina, Patrick, and Christopher. At the time Shriver filed for divorce, their kids had already turned adults. It led to know about child support or custody battles for the couple.
DIVE DEEPER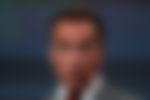 Maria Shriver is a member of the affluent and influential Kennedy family. Even without marrying the 'The Terminator' star, she inherited considerable wealth from her family roots. After the divorce settlement, her net worth is estimated to be around $200 million.

Why did Schwarzenegger and Shriver split?
The legendary bodybuilder met Maria Shriver nine years before their wedding, at a tennis event. Shriver stood by Arnold's side as he served as the governor of California for two terms from 2003 to 2011.
ADVERTISEMENT
Article continues below this ad
But after 25 years together, Arnold Schwarzenegger revealed that he had an affair with the family's former housekeeper, Mildred Baena, in 1997 and fathered a child, son Joseph Baena.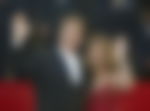 CANNES, FRANCE – MAY 16: Actor Arnold Schwarzenegger with his wife Maria Shriver wave to fans as the couple arrives for the screening of the film "Les Egares" at the Palais des Festivals during the 56th International Cannes Film Festival on May 16, 2003 in Cannes, France. (Photo by Pascal Le Segretain/Getty Images)
Subsequently, Shriver filed for divorce in July of that year. "I understand and deserve the feelings of anger and disappointment among my friends and family," Schwarzenegger said in a statement at the time. "There are no excuses and I take full responsibility for the hurt I have caused. I have apologized to Maria, my children, and my family. I am truly sorry."
ADVERTISEMENT
Article continues below this ad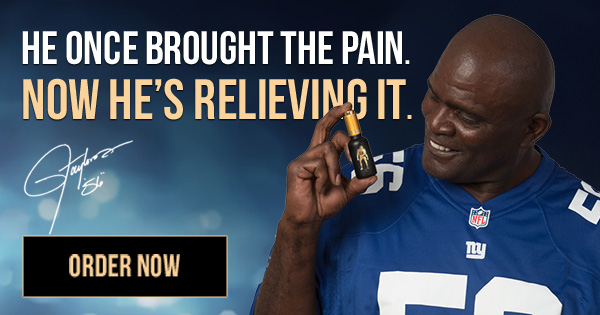 DIVE DEEPER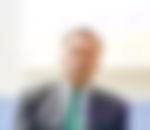 Since then, the exes seemed to have moved forward with their lives. Schwarzenegger has established a relationship with Joseph Baena and is also in a relationship with Heather Milligan.