Arnold Schwarzenegger became a household name when he rose to the peak of his profession as a bodybuilder and actor. The Austrian Oak has four children with his ex-wife Maria Shriver- Katherine, Christina, Patrick, and Christopher.
ADVERTISEMENT
Article continues below this ad
Arnold's eldest child, Katherine, became a best-selling author at just 21 years of age. Katherine married American actor Chris Pratt in June 2019. In an interview, Arnold Schwarzenegger once opened up about his son-in-law's bachelor's party.
ADVERTISEMENT
Article continues below this ad
Arnold Schwarzenegger didn't want the party to be too wild
In an interview with Jimmy Kimmel Live in 2019, Arnold revealed that he was not invited to Chris Pratt's bachelor's party. Schwarzenegger joked that he would have ensured everything was pretty cool there.
Schwarzenegger said, "I didn't want his bachelor party to turn up like my bachelor party." Arnold Schwarzenegger said his party was pretty wild and had animals there. Arnold claimed there were sheep and garter belts, and the scene was not very pretty.
DIVE DEEPER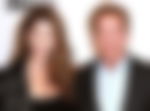 A celebration like that would never be something Schwarzenegger would like his son-in-law to hold, he added. In his real life and films, Arnold Schwarzenegger played wild characters. A wild bachelor party was a thing that fans expected from him.

ADVERTISEMENT
Article continues below this ad
Arnold Schwarzenegger married news reporter and American Royalty Maria Shriver in 1986. After 25 years of marriage, the couple decided to part ways. Although separated, the two continue to be a part of their children's lives and support them.
Schwarzenegger loves his son-in-law
Katherine Schwarzenegger married the Jurassic World actor in 2019, and the two have two daughters, Lyla and Eloise. Arnold Schwarzenegger says that one of the easiest things in the world is to be a grandfather. The 75-year-old former bodybuilder enjoys spending time with his granddaughters.
WATCH THIS STORY: Arnold Schwarzenegger's Millionaire Female Co-star Once Opened up About their 35-Year-Old Close Relationship
On numerous occasions, Schwarzenegger has also spoken about how he loves his son-in-law and is proud of him. So, what do you think about the relationship between the father and son-in-law duo? Tell us in the comments!