Arnold Schwarzenegger is the embodiment of versatility. At the age of 15, the legend discovered that as a bodybuilder, he can witness the world on a grand stage. He has played several roles ever since he made his breakthrough in bodybuilding. His majestic appearance, screen presence, and powerful speech are a few of the traits that have garnered his love and admiration from across the world.
ADVERTISEMENT
Article continues below this ad
Smitten by love, Schwarzenegger proposed to his ex-wife Maria Shriver in August 1985. Shortly after, they tied the knot in April 1986. As a couple, they became parents of four kids. The eldest one is Katherine, who was born in 1989. In a throwback interview, Arnold shared the irony of what Maria's mom and his mom thought about their first newborn.
ADVERTISEMENT
Article continues below this ad
Marina and his mother's opinion made Arnold Schwarzenegger laugh
Arnold is renowned for his enticing narrative skills. Also, there is not a moment of boredom when he begins to talk. Talking about their newborn, Katherine, Arnold shared how excited Shriver's mom was about her. After the baby was born, Shriver's parents flew in to see the baby.
Shriver's mother said, "Oh, Maria, the face is exactly like you." Continuing further, she described the baby's eyes as beautiful and said they were just like Maria's. Moving on to the fingers, she referred to her long fingers as that of her grandpa Joe Kennedy.
DIVE DEEPER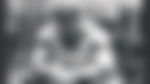 Furthermore, Arnold added that Maria's mom picked every body part and drew a resemblance to the Kennedys. Fair to say, her happiness and excitement knew no bounds. Meanwhile, Schwarzenegger took a lot of pictures and put a photo album together for everyone and including one for his mother.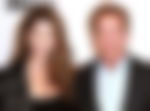 Arnold continued to narrate the rest of the story in the interview. After his mom received the pictures, she called him. Stating what his mom said, Arnold, said, "I opened up this album that you sent me and it's a total Schwarzenegger. It's unbelievable."
Moreover, she continued that the baby had his father's forehead and Arnold's lips. Furthermore, she said that the hands, everything, the way it smiles, "it's totally a Schwarzenegger." Sharing this in the interview, The Terminator actor nodded in acknowledgment that everyone has their interpretation.  
ADVERTISEMENT
Article continues below this ad
Katherine's relationship with her dad
Katherine and her dad, Arnie, share a warm relationship to this date. She gave a surprise on her father's 75th birthday on 30th July this year sharing a bunch of childhood pics. Also, she captioned the post with the lines, " You're the best and most fun opa and dad and we are all so lucky to have you in our lives!"
WATCH THIS STORY: Arnold Schwarzenegger's Millionaire Female Co-star Once Opened up About their 35-Year-Old Close Relationship