Arnold Schwarzenegger and Maria Shriver were the ultimate Hollywood couple before their sudden split in 2011 after 25 years of marriage.
Days after they made the announcement, it was revealed the actor had fathered a child with their housekeeper of 20 years, Mildred Baena.
As it turns out, Shriver, a seasoned TV journalist, knew months before the cheating scandal made headlines. Not only did she confront her famous husband during a couples' therapy session earlier that year, but she also asked Baena "point-blank" if Schwarzenegger was the father of her baby.
Here's how the scandal unfolded both in the public eye and behind closed doors.
Arnold Schwarzenegger and Maria Shriver at the 62nd Annual Golden Globe Awards in 2005. (WireImage)
How did Arnold Schwarzenegger and Maria Shriver meet?
Arnold Schwarzenegger and Maria Shriver formed an unlikely relationship after meeting at a charity tennis tournament in 1977. He was a former Mr Universe champion and emerging action star in Hollywood and she was a TV journalist with ties to the Kennedy family (her mum was Eunice Kennedy, the sister of assassinated US president John F. Kennedy).
They were introduced at the tournament by esteemed journalist Tom Brokaw and by 1986 — nine years after dating — Schwarzenegger and Shriver were married.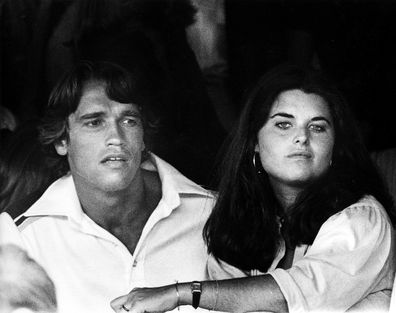 Arnold Schwarzenegger and Maria Shriver met at a tennis tournament in 1977. (Getty)
The newlyweds exchanged vows at St. Francis Xavier Church in Hyannis, Massachusetts. Among the 500 guests were Caroline Kennedy (the daughter of JFK and Jacqueline Kennedy Onassis) who was the maid of honour and former Mr Universe Franco Columbu, who served as best man. The star-studded reception was held at the Kennedy compound in nearby Hyannisport.
READ MORE: Arnold Schwarzenegger shares update after heart surgery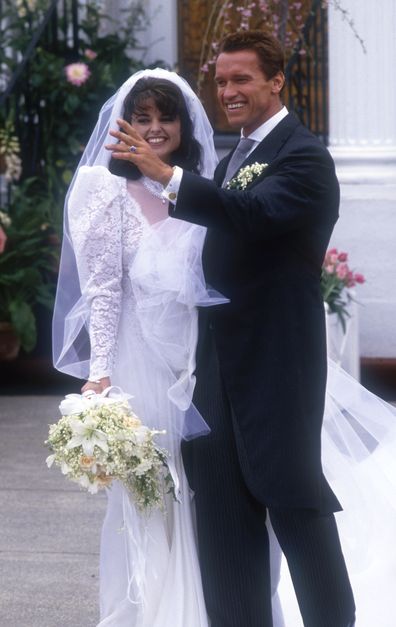 Arnold Schwarzenegger and Maria Shriver outside St. Francis Xavier Church after their wedding on April 26, 1986 in Hyannis, Massachusetts. (Getty)
What happened between Maria Shriver and Arnold Schwarzenegger?
Arnold Schwarzenegger and Maria Shriver were married for 25 years before announcing their separation in May 2011. 
"This has been a time of great personal and professional transition for each of us," the couple said in a statement at the time. "After a great deal of thought, reflection, discussion and prayer, we came to this decision together. At this time, we are living apart while we work on the future of our relationship.
"We are continuing to parent our four children together," added the couple, who share four children together: Katherine, 31, Patrick, 27, Christina, 29, and Christopher, 23.
"They are the light and the centre of both of our lives. We consider this a private matter and neither we nor any of our friends or family will have further comment."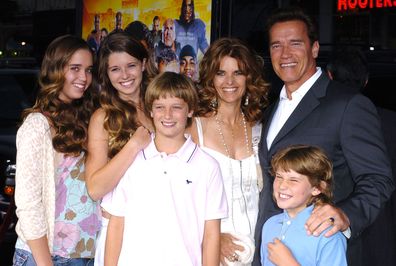 Arnold Schwarzenegger, Maria Shriver and their kids at The Longest Yard premiere in 2005. (WireImage)
Days later it was revealed the actor had fathered a child with the family's housekeeper, Mildred Baena — a son named Joseph Baena, who is now 23. 
In his 2012 memoir, Total Recall: My Unbelievably True Life Story, Schwarzenegger recalled being confronted by Shriver during a routine couple's therapy session on January 4, 2011, one day after his eight-year term as Governor of California came to an end. 
"The minute we sat down, the therapist turned to me and said, 'Maria wanted to come here today and to ask about a child — whether you fathered a child with your housekeeper Mildred,'" Schwarzenegger wrote. "I told the therapist, 'It's true.'"
READ MORE: Arnold Schwarzenegger condemns Capitol riot, calls Trump the 'worst president ever'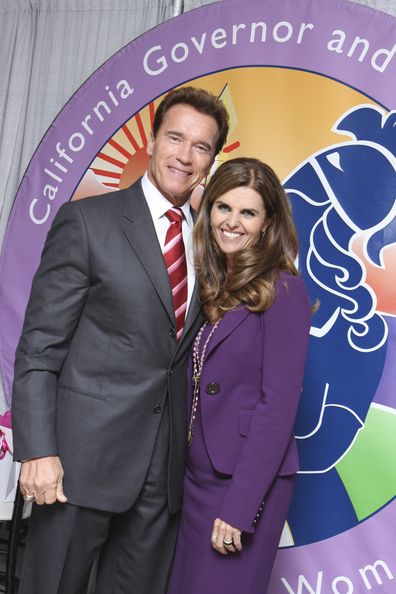 Arnold Schwarzenegger and Maria Shriver attend The 2008 Women's Conference on October 22, 2008 in Long Beach, California. (FilmMagic)
In his book, Schwarzenegger said this was not the first time Shriver asked him if the child was his during their counselling session. He had adamantly denied it numerous times before. But this time, he came clean. 
The revelation ultimately ended their marriage, and four months after the counselling session, the couple announced their split. 
Who is Mildred Baena?
Mildred Baena was employed by the family for 20 years before the cheating scandal came to light. She was their housekeeper who worked at Schwarzenegger and Shriver's LA home and became part of the family.
In the '90s, Baena and Shriver were both pregnant at the same time. The women bonded over their pregnancies, but little did they know they were both carrying Schwarzenegger's child. They reportedly gave birth around the same time in 1997.
Shriver's son Christopher was born on September 27 and Baena's son Joseph was born on October 2. The Schwarzenegger-Shriver family even attended Joseph's christening.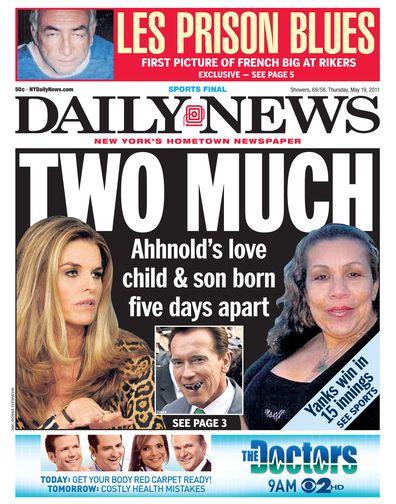 Arnold Schwarzenegger's cheating scandal made the cover of Daily News in 2011. (Getty)
At the time, Baena, now 60, was married to Rogelio Baena and she has always maintained she thought Joseph was his son. The couple would divorce her three years after Joseph's birth.
As the years went by, Shriver could not help but notice the growing resemblance Joseph had with Schwarzenegger, so she confronted Baena about her son's parentage. The housekeeper confessed to the affair and claimed she did not realise Joseph was the actor's son until recently. 
"She would say things like, 'I'm here if you need to talk.' I sensed something was up. I have so much love and respect for Maria," Baena told Hello magazine in 2011. "Finally, she asked point-blank."
"She was so strong. She cried with me and told me to get off my knees. We held each other and I told her it wasn't Arnie's fault. It takes two."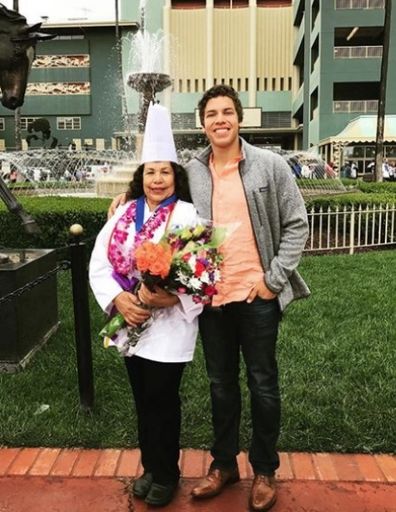 Joseph Baena is his mum's giggest fan. (Instagram)
As for Schwarzenegger, Baena said: "It was as Joseph grew and I started to see the resemblance that I wondered — but it became more apparent as time went on. I knew Arnold was the father, and maybe as Joseph got older and began to look like him, he [Arnold] wondered. But he never said anything to me."
Did Arnold Schwarzenegger have an affair with Mildred Baena?
Arnold Schwarzenegger admitted to his affair with Mildred Baena in his memoir, while also going into details. 
In the book, he said he had sex with Baena in 1996 in the guesthouse of his Pacific Palisades home. At the time, Shriver was away on vacation with their kids while he remained in LA to film Batman & Robin. Joseph was born the following year. 
As the years went by, the actor had a feeling Joseph was his son. But tried to push his concerns aside until, one day, he could no longer deny it. 
"But instead of doing the right thing, I'd just put the truth in a mental compartment and locked it up where I didn't deal with it every day," he wrote in his book. "I realised there was little doubt that he was my son."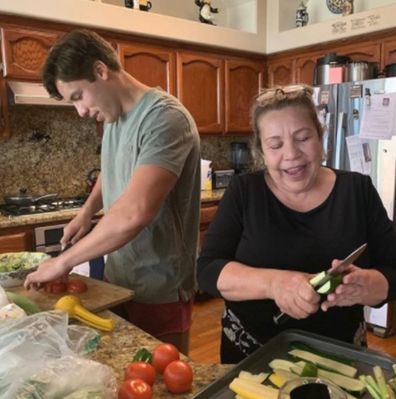 Mildred Baena worked for the Schwarzenegger family for 20 years. (Instagram)
Schwarzenegger then said he had "lame" reasons for not telling Shriver about his extramarital affair with Baena — he was embarrassed and also feared the reaction from Shriver's family, the Kennedys. The actor also explained he decided to keep Baena on as a housekeeper because he thought it was the best way to "control the situation". 

In a 2015 interview with Howard Stern, Schwarzenegger said he had no one else to blame but himself over how the scandal played out.
"I had personal setbacks, but this was, without any doubt, the biggest setback and the biggest failure. Without any doubt," he said. "Not only failure, but you feel like, 'I'm to blame for it. It was me that screwed up.' And you can't point the finger at anyone else. 
"So yeah, I was disappointed in it. It's always easy to be smart in hindsight. The thing was how do you make the best of that situation?"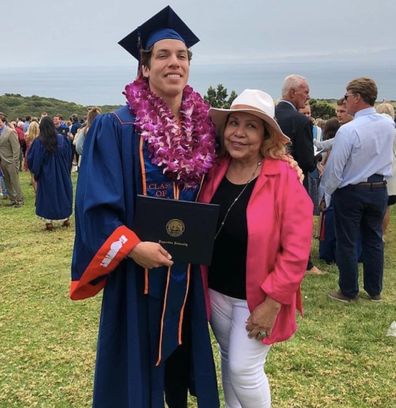 Mildred Baena and son Joseph at his college graduation in 2019. (Instagram)
Are Arnold Schwarzenegger and Maria Shriver divorced?
In July 2011 — two months after announcing their split — Shriver officially filed for divorce from her husband of 25 years, citing irreconcilable differences. Their divorce has been long and drawn out, and to this day the couple are still legally married.
According to TMZ, the couple never signed a prenup before they got married, so their divorce settlement has been difficult to iron out, given their amassed US$400 million (approx. $5.1 million).
At the time, they both requested joint custody of their two youngest children, Patrick and Christopher, who were just 17 and 13 when they split. Their eldest children, Katherine and Christina, were already adults. 
Are Arnold Schwarzenegger and Maria Shriver still friends?
Despite the scandal and their subsequent separation, Arnold Schwarzenegger and Maria Shriver remain friends for the sake of their children.
The couple still celebrates their kids' milestones together. From their youngest son's graduation to eldest child Katherine's wedding to actor Chris Pratt, the former couple are always on hand.
READ MORE: Arnold Schwarzenegger confuses son-in-law Chris Pratt with Chris Evans
For Father's Day last September, Shriver even greeted her ex on the day.
"Happy Father's Day to all the dads here on earth who father day in day out, and to you, Arnold. We all wish you the happiest Father's Day!" she wrote. 
Shriver released a self-help book in 2018 titled I've Been Thinking… : Reflections, Prayers, and Meditations for a Meaningful Life, in which she discussed embracing her new normal. 
"I grew up thinking divorce was a sin. I couldn't have been more wrong," she wrote. "I always thought people whose marriages didn't work out were quitters. I was wrong.
"I do admire people who work at their marriages, but I also admire those who chart a new way forward. And I really admire those who manage to stay friends after their marriages are over — and aren't afraid to try love again after being hurt."
Is Joseph Baena close to his dad?
The cheating scandal was a complete mess for all parties involved, but Schwarzenegger has remained a hands-on, present father in all his children's lives.
He has developed a close relationship with his son, Joseph Baena, and therefore remains friends with his mother, Mildred Baena. He even reportedly bought Baena a four-bedroom house with a swimming pool in LA for her and Joseph to live in. And Schwarzenegger also reportedly paid for his college education and the actor attended his graduation ceremony back in 2019.
"Congratulations Joseph!" the actor tweeted at the time. "Four years of hard work studying business at Pepperdine and today is your big day! You have earned all of the celebration and I'm so proud of you. I love you!"
What does Joseph Baena do for a living?
After graduating from university, Joseph Baena now works in real estate. In a May 4 post, he announced he was now working for ARIA Silicon Beach Real Estate in LA. 
"Not your average realtor!" he captioned a photo of himself. "Super excited to start a new career in residential real estate. Looking forward to growing and learning from my amazing team @aria_properties, but more so looking forward to putting you guys in a new home! 
"I'll be primarily based in West LA and Silicon Beach, so if you're buying, selling or need help shoot me a DM. Your support means the world."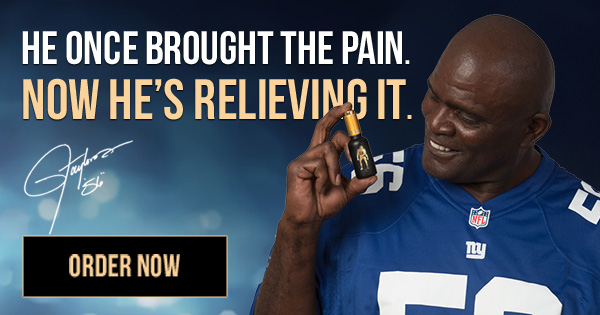 It appears Joseph also has plans to follow in the footsteps of his bodybuilder father. The 23-year-old has shared many posts on Instagram, frequently recreating some of Schwarzenegger's signature poses from his Mr. Olympia titles and Mr. Universe days, which he won five times.
Is Joseph Baena close to his siblings?
Joseph Baena may be close with his father, but the same cannot be said for his relationship with his siblings, Katherine, Christina, Patrick and Christopher. 
When Katherine married Chris Pratt in 2019, Joseph did not make the guest list. Instead, he watched on from afar and, like the rest of the world, saw the event unfold on social media. 
"Congratulations!" Joseph wrote alongside a happy photo on Katherine on her wedding day.
Joseph regularly comments on photos featuring his siblings but his comments appear to be ignored. For National Siblings Day in the US back in 2019, Joseph 'liked' a photo Katherine posted on Instagram featuring herself with Christina, Patrick and Christopher.
"I love them so much #national­siblingsday," she captioned the photo.
One Instagram commenter noticed Joseph was again ignored and wrote: "They never acknowledge their youngest brother … Joseph always always likes all of [his Schwarzenegger siblings'] photos and follows them. But they always like most of Arnold's photos except the ones with Joe in them."
A source told Page Six that the Schwarzenegger-Shriver kids also grew up around Joseph. He was regularly at their Pacific Palisades home because their mother was the housekeeper. But because Joseph is a constant reminder of their father's betrayal, it's a touchy subject, especially for Katherine.
"Why should she have a relationship with this kid? Joseph is the product of an affair that Arnold kept hidden for years!" the source said. "This was a deeply damaging and shameful situation that destroyed her family. I can't say I blame her for not wanting to embrace this living ­reminder of that."
For a daily dose of 9Honey, sign up here to receive our top stories straight to your inbox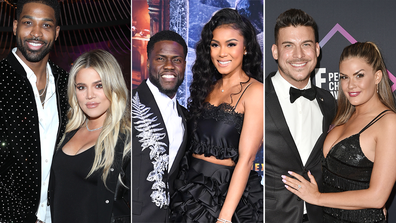 Celebrity couples who stayed together after cheating scandals