Girls' basketball
St. James 63,
New Ulm 60
ST. JAMES — St. James came from behind to defeat New Ulm in a Big South Conference girls' basketball game on Friday.
Daviney Dreckman led New Ulm with 15 points and nine rebounds. Brooklyn Lewis finished with 12 points and four rebounds and Morgan Hulke scored 12 points and had three rebounds.
New Ulm hosts Belle Plaine on Monday.
BLHS 69, GFW 40
WINTHROP — Buffalo Lake-Hector-Stewart defeated Gibbon-Fairfax-Winthrop in a Tomahawk Conference girls' basketball game on Friday.
Madalyn Wulkan scored 24 to lead BLHS and Rachel Kottke scored 16.
Brynn Busse finished with 15 for the Thunderbirds.
Boys' basketball
WWG 65, Springfield 61
SPRINGFIELD — Westbrook/Walnut Grove defeated Springfield in a nonconference boys' basketball game on Friday.
Carter Hillesheim led Springfield with 15 points and Brendon Buerkle scored 12 for the Tigers.
Springfield (17-4) is at Wabasso on Monday.
LCWM 90, Nicollet 47
NICOLLET — Lake Crystal-Wellcome Memorial crushed Nicollet in a Valley Conference boys' basketball game on Friday.
Colton Thomsen led Nicollet with 19 points and Grant Bruns scored 11. Conner Martens finished with 9.
Nicollet (7-13) is at Martin County West on Tuesday.
St. Mary's 73, CM 54
MORGAN — Sleepy Eye St. Mary's defeated Cedar Mountain in Tomahawk Conference boys' basketball game on Friday.
Will Walter scored 21 points and Trent Steffensmeier scored 21 points and had six assists for the Knights. Carson Domeier had 16 points and 9 rebounds.
Branndon Pendleton led Cedar Mountain with 19 points.
Cedar Mountain (7-13, 6-8) hosts Gibbon-Fairfax-Winthrop on Tuesday and St. Mary's (20-2, 13-1) hosts Wabasso on Tuesday.
GHEC/T/ML 59,

Madelia 53
GRANADA — Granada-Huntley-East Chain/Truman/Martin Luther defeated Madelia in a Valley Conference boys' basketball game on Friday.
Ja'Sean Glover had 23 points and 10 rebounds for Madelia. Blake Altenburg scored 12 points.
Madelia (9-9) hosts Mountain Lake/Comfrey at 12:30 p.m. on Saturday.
Men's basketball
MLC 87, UM-Morris 70
NEW ULM — The Martin Luther College men's basketball team exploded for 54 second-half points to come from behind and defeat University of Minnesota Morris 87-70 in Upper Midwest Athletic Conference action on Friday.
The Cougars looked to be in control at the half with a 41-33 lead after holding the Knights to 34.1% shooting overall and just 2-12 from beyond the 3-point arc, but the second half proved to be a different story.
MLC quickly erased the 8-point deficit with a 10-2 run to open the half and continued to build confidence from there. The Knights went on to shoot 67.% from the field and 60% (6-of-10) from downtown in the second half.
Ezra Blumer was the shooting star for the Knights after the break, scoring 15 of his 22 points in the second half. Jack Heichelbech added 10 second-half points, while Jacob Price gave 13 critical second-half minutes with four points and four assists.
MLC finished the game shooting 48.% overall compared to 44.3% for UMM. The Knights also dominated the game down low, outscoring the Cougars 46-32 in the paint and 18-3 in second-chance points.
Blumer's led the team in both scoring (22 points) and rebounding (10) while adding three assists. Heichelbech finished with 18 points and seven rebounds, while Micah Kieselhorst and Joseph Hirsch added 15 and 12 points, respectively.
MLC improved to 5-17 overall and 2-9 in UMAC play with the win. UMM fell to 8-14 on the season and 3-8 in conference action in defeat.
The Knights will return to action at 4:45 p.m. on Saturday when they host Crown College in the final home game of the season.
Women's basketball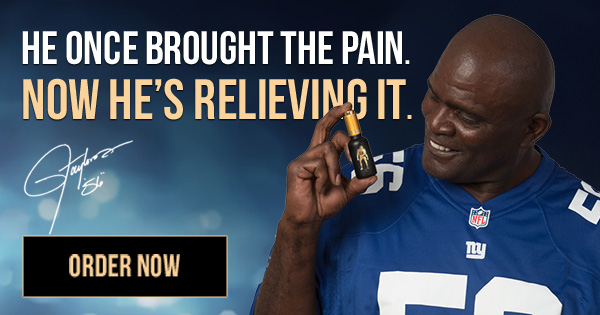 UM-Morris 67, MLC 52
NEW ULM — The MLC women's basketball team could not overcome the stingy University of Minnesota Morris (UMM) defense in a 67-52 UMAC defeat on Friday night.
The Knights jumped out to a strong start, leading the Cougars 18-15 after the first quarter thanks to four three-point field goals, but UMM responded by outscoring them 17-6 in the second period to take a 32-24 halftime lead.
The Cougars pushed their lead to 56-40 after three quarters and didn't allow the Knights to cut the deficit lower than 12 the rest of the way en route to the win.
Turnovers proved costly for the Knights as the Cougars turned 20 MLC miscues into 22 points on the other end. UMM also controlled the game at the free throw line, outscoring MLC 15-6 for the game.
Emma Nelson led MLC with 14 points, while Jordyn Heckendorf added 10 points and three assists. Anna Treder led all players with 15 rebounds for MLC.
The Knights fell to 8-14 overall and 4-7 in UMAC play in defeat. UMM improved to 9-12 on the season and 6-5 in league play with the win.
MLC returns to action at 3 p.m. on Saturday when it hosts Crown College in the home finale.
Today's breaking news and more in your inbox