The new women-centric Apple TV+ anthology series "Roar" is extremely literal. Across its eight episodes, a trophy wife lives on a shelf, an ignored woman disappears, and a frustrated wife returns her husband to a big box store. Its short fables are so on the nose that, were the words of this review somehow incorporated into one of the episode's scripts, viewers would likely see a woman with the show's title balanced just above her nostrils.
READ MORE: The 70 Most Anticipated TV Shows & Mini-Series Of 2022
"Roar" draws inspiration from a collection of short stories by "P.S. I Love You" author Cecelia Ahern. Ahern's collection includes 30 tales with titles like "The Woman Who Ate Photographs" and "The Woman Who Ordered the Seabass Special." Each attempts to share a different woman's perspective, often with a magical realist bent. The new series by "GLOW" co-creators Liz Flahive and Carly Mensch, which counts Nicole Kidman among its producers, mines from several of these stories in half-hour increments, with strange, very mixed results.
Episodic anthology shows are nearly always doomed to have a few low points, but since each pulls from the same source material, nearly every episode of "Roar" suffers from the same problems. The show is kooky and often interesting, but it's rarely as insightful as it hopes to be. Episodes often end not with resolution, but with the sort of ambivalent narrative punchlines that merely hint at deeper complexities that must have gotten lost in translation. Ambitious and deeply odd, "Roar" is at times transfixing despite its plentiful shortcomings.
READ MORE: Netflix's 'GLOW' Sets Its Wrestlers Loose From The Ring In Season 3 [Review]
Most of the show's eight episodes aren't exactly outright misfires: rather, their repeated attempts at quirkiness and whimsy culminate into a season that's less than the sum of its parts. The majority of the show's quasi-feminist standalone parables are perfectly okay, but they tend to come out a little undercooked. In the first episode, Issa Rae plays a writer whose deeply personal memoir is being optioned by Hollywood bigwigs. In a room full of white men, she suddenly loses the ability to be heard. This "Twilight Zone"-like predicament goes on for the rest of the episode, but not much actually happens after its onset. Much of "Roar" is this way: the show presents a sliver of an idea, then lets it play out, exactly as expected, for a large chunk of its runtime. "The Woman Who Ate Photographs," for example, spends an inordinate amount of time showing Kidman actually shoving picture after picture in her mouth.
Kidman's character's penchant for swallowing scraps from photo albums, a response to her family's shifting dynamics and her mother's dementia, isn't even close to the oddest thing "Roar" puts on screen. That award would go to "The Woman Who Was Fed By A Duck." This is, arguably, the half-hour that tilts the scales of the grand experiment that is "Roar" in the direction of failure. The less that's said about the episode the better, but it's worth noting it begins with a woman (Merritt Wever) hitting it off with a charming stranger (Justin Kirk) who happens to be a duck. Like, a real duck. The feathery water-dwelling bird. As expected, any life lesson meant to be gleaned via the human-duck romance fully misses its mark. The episode detours wildly from the short story on which it's based. It also somehow manages to make two of the most likable, underrated actors working today utterly unappealing to watch (or, in Kirk's case, listen to).

On the other side of the quality spectrum, there's "The Woman Who Found Bite Marks On Her Skin." Cynthia Erivo leads the season's best episode, with Rashida Jones directing. It's the fourth episode of the season, and the first to detour from the frustratingly literal storytelling that plagues the show's first half. Erivo's character, a new mother, does find bite marks on her skin, but their meaning is more nebulous and ultimately powerful than any of the show's more precious metaphors. Jake Johnson plays the new mother's husband in an episode that explores the complex emotions of parenthood, compounded in this case by a demanding full-time job and a healthcare system that regularly fails Black women. It's the narrative specificity that helps this episode rise above the rest: these characters feel like real people with real struggles, not avatars for some broad womanly archetype.
Despite its continued unevenness, the series' back half at least delivers episodes that give viewers more to chew on. A semi-jokey commentary on the function of dead women in crime stories casts Alison Brie as the ghost of a victim who's quickly pigeonholed by macho detectives (Hugh Dancy and Chris Lowell). This is one of the only times the show achieves the dark humor it aims for: there's something cathartic about hearing a dead woman yell – albeit uselessly – at the men who use her as a jumping-off point for their own selfishness. The episode drives home the bit well, thanks in part to Dancy's commitment to his character's melodramatic moodiness. Still, like so many other chapters of Roar, the end of this episode is so ridiculously pointed, it should come with a warning sign.
It's somewhat mystifying that, despite its talented cast and obvious creativity, "Roar" leaves so much to be desired. Mensch and Flahive have already created one empowering, entertaining, woman-led world with "GLOW," which was cut down in its prime after three seasons on Netflix. Yet nearly everything that made that series dynamic is missing from this one, despite several "GLOW" cast members making memorable appearances. How did "Roar" end up so underwhelming?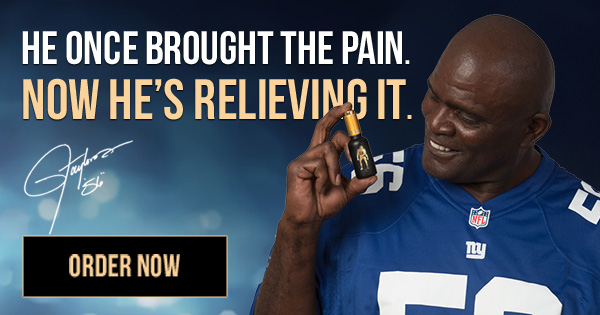 In the end, the biggest problems with "Roar" may be failures not of the filmmakers, but of the medium itself. Some short stories simply work better on the page. Ahern's tales seem meant to twinkle with wryness and wit, but they also function like a collection of fables, dark bedtime stories that purposely use simple metaphors and follow familiar patterns. They're meant to leave readers intrigued, to spark the imagination. Yet on-screen, told in succession, some of their wit falls flat and their magic mostly evaporates. [C]