Nicknamed "The Spider", Anderson Silva is considered by many as one of the greatest mixed martial artists of all time. After more than a decade of MMA, he is now a boxer and has four bouts under his name. In this article, we will take a look at Anderson Silva's net worth in 2021.
Anderson Silva's Net Worth in 2021 (estimate): $8 million
Anderson Silva's current net worth in 2021 is $8 million. The ajority of his net worth came from the many bouts that he fought throughout his career. This information is according to Celebrity Net Worth, and other various sources.
Anderson Silva made his professional debut in 1997 in the welterweight division in Brazil. He was then crowned the Shooto Middleweight Champion in Japan after his win over the previously-undefeated Hayato Sakurai.
From 2002, Silva signed with Japan-based Pride Fighting Championships and United Kingdom-based Cage Rage Championships where he fought multiple bouts.
In April 2006, the UFC announced that they have signed Anderson Silva to a multi-fight contract. He made his debut on Ultimate Fight Night 5 on June 28, 2006, against Chris Leben who he defeated easily with just 49 seconds into the first round.
Due to Silva's dominance in his debut fight, UFC started a poll to select his next opponent. The voters selected UFC Middleweight Champion Rich Franklin, the match was then set at UFC 64 on October 14, 2006. Silva showed his dominance once again as he defeated Franklin via TKO at 2:59 in the first round, making him the new UFC Middleweight Champion.
His first two UFC victories started the record of the longest title reign in UFC history at 2,457 days, as well as the UFC record of most consecutive victories in that span with 16 wins.
On March 1, 2008, at UFC 82, Silva faced Pride Middleweight Champion Dan Henderson in a title unification bout. Despite Henderson's advantage on the ground due to his Olympic experience of Greco-Roman wrestling, Silva emerged the victor via a rear naked choke in the 2nd round.
During this span, however, Anderson Silva was criticized due to the lack of interest that he is showing throughout his fights along with needlessly taunting his opponents and seemingly settling for points to go 5 rounds and take the unanimous decision win.
Silva's performance was heavily criticized during his title defense against Demian Maia. It got to the point that Dana White refused to personally place the belt around Silva's waist and instead gave it to his manager, Ed Soares, saying it was the most embarrassed he has ever been since becoming UFC president.
After 16 straight UFC wins, Silva finally met his match on UFC 162 against Chris Weidman. Despite being the heavy favorite to win the bout, he bowed down in the second round via KO after showboating. This loss ended the longest title reign in UFC history.
A Silva vs Weidman rematch was held on December 28, 2013, at UFC 168. Weidman dominated the first round, checking Silva's strikes. In the 2nd round, one of the most infamous events in UFC history happened Silva attempted a kick and Weidman checked it, breaking the fibula and tibia of Silva's left leg — effectively ending the fight, awarding Weidman the TKO victory.
Anderson Silva immediately had surgery to repair his leg and started his road to recovery.
Before UFC 179 started, the UFC and Anderson Silva announced that they have agreed on a new 15-fight contract, replacing his previous one which had 8 fights remaining.

In his first fight after the injury, Silva faced Nick Diaz on UFC 183 where he won the fight via unanimous decision. However, it was revealed days after the fight that he tested positive for PEDs (Performance Enhancing Drugs).
After multiple screenings and tests, Silva was fined his full win bonus and 30% of his show money which totaled $380,000. On top of that, his victory was overturned to a no-contest and he was suspended for a year.
When his suspension was lifted, Silva faced Michael Bisping on UFC Fight Night 84 where he lost the fight via unanimous decision. He then suffered another loss via unanimous decision in a non-title bout against Daniel Cormier on UFC 200.
In what would be his last UFC fight, Anderson Silva faced Uriah Hall on October 31, 2020, at UFC Fight Night: Hall vs Silva, where he lost in the 4th round via TKO. A few days after, the UFC announced that they released Silva from his UFC contract.
In March 2021, it was announced that Silva will continue his combat sports career with boxing, with his first fight on June 19, 2021, against Julio Cesar Chaves Jr. The Spider won the fight via split decision as he threw a total of 392 punches.
As of this writing, Silva has four boxing fights under his name with a 3 win, 1 loss record.
Anderson Silva's main source of income is his multiple MMA fights in the UFC and other promotions, his gym, and some of the movies that he starred in.
He also had endorsement deals with multiple brands such as Burger King, Nike, and Brazilian soccer club Corinthians, where he is earning around $5-$7 million a year.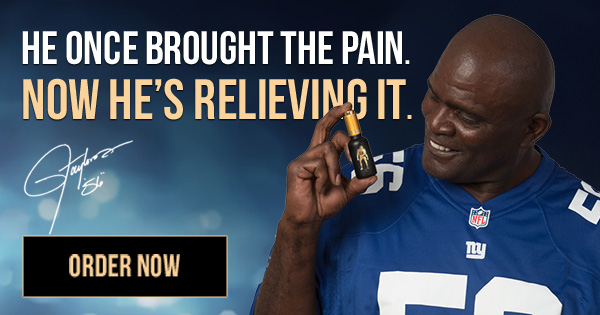 Silva is also represented by the sports marketing company 9INE, which is co-owned by fellow Brazilian and soccer great Ronaldo.
According to Tapology, Silva has estimated career earnings of $4,357,000.
Anderson "The Spider" Silva will definitely be remembered to be one of the greatest mixed martial artists of all time once he decides to hang it up and call it a career.