Wait, You're Not Supposed to Use Rubbing Alcohol to Clean Cuts? – LINK
We're dealing with higher gas prices, but Russians are being hurt too.  McDonald's and Starbucks are shutting their locations in Russia . . . and Coca-Cola is suspending its operations there.  Pepsi is also pulling some products.  (LINK) 
The Average Price of Gas Hit an All-Time High of $4.17 – LINK
A Mega-Mansion in L.A. Sold for a Record $126 Million . . . Half the Asking Price – LINK
Lake Saint Louis mom charged after allegedly forcing daughter into car during supervised visit – LINK
Florida teacher hospitalized after attack by 5-year-old needs surgery; union says it's child's 3rd attack – LINK
Polk County teacher accused of biting 2 students over jar of pickles – LINK
Does the First Body Part You Wash in the Shower Say Something About Your Personality? – LINK
Kelly Clarkson's divorce from Brandon Blackstock (LINK) has been finalized. Kelly will pay her ex a massive one-time payment of just over $1.3 million, as well as a monthly child support payment of $45,601 for their two children, River Rose, 7, and Remington Alexander, 5, which started Feb. 1   Blackstock will pay her $2,000 a month while he stays at their place in Montana.
TONY HAWK severely broke his leg in a skating accident.  The trailer for his documentary was also released, it's called "Tony Hawk: Until the Wheels Fall Off (LINK)" and it comes out April 5th on HBO Max.
The Golden State Warriors got a surprise during warmups last night, when Jackie Moon came out and did warm ups. WILL FERRELL hit the court dressed as JACKIE MOON from his basketball movie "Semi-Pro". It seems like they didn't know he was coming, because KLAY THOMPSON cracked up when he saw him.  Will even sank one (LINK) from the logo, which was practically a half-court shot.
Have Will Ferrell and Ryan Reynolds done a film together? Because it seems like a good idea. They are doing a "modern musical rendition of A Christmas Carol called Spirited. Reynolds is the Ebeneezer Scrooge kinda role. Will Ferrell is playing the Ghost of Christmas Present. There is nothing except a still shot so far. No plot details are known. It was actually first announced all the way back in 2019 (LINK) 
NIKKI SIXX still won't let his little war of words with EDDIE VEDDER go.  And to be fair, Eddie DID start it, when he said how much he hated '80s metal bands, and specifically mentioned MOTLEY CRUE. In a recent interview, Nikki explained why he took it so seriously.
Someone hit a milestone (LINK) yesterday with the Recording Industry Association of America (RIAA). This person is now the #1 awarded musician for singles. 227.5 million Gold and Platinum certifications . . . 166 million for singles and 61.5 million for albums.    He also now holds six RIAA Diamond awards.  This makes who one of seven artists in any genre or era to have three or more Diamond albums. The other artists to have three or more Diamond albums are:  Garth Brooks, The Beatles, Led Zeppelin, Eagles, Shania Twain, and Whitney Houston. 
It was JAY-Z's partnership with the NFL that allowed for this year's hip-hop halftime show.  Apparently, it wasn't an easy sell.  But Jay stuck to his guns. SNOOP DOGG says, quote, "[For Jay] to go to bat for us and tell the NFL, '[Eff] that.  They perform or I quit,' that was the most gangster [stuff] out of everything." Jay also fought for the show's more controversial aspects . . . like EMINEM taking a knee . . . the line in the song "Still D.R.E." that says, "still not lovin' the police" . . . or SNOOP DOGG wearing blue to symbolize his former membership in the Crips. Snoop says, quote, "Then with attire and kneeling and all this . . . you can't wear your gangbang [stuff]?"  Jay-Z hit me like, 'Wear what the [eff] you want to wear.  Peace to the Gods.'" 
Doja Cat would like you to know (LINK) in advance that the "jingle" she  has to rap about Mexican pizza for Taco Bell is BAD.  But it's also "contractual".
Eminem became the top certified (LINK) artist in RIAA history for singles, which includes 166 million Gold and Platinum certifications for singles.  He also holds six Diamond awards and became one of seven artists to have three or more Diamond albums
Limp Bizkit  dude Fred Durst (LINK) almost lost thousands of dollars worth of stuff to a thief who got into his yard, but security cameras duh … all that gear is back and a dude is in custody. . a 30-year-old man walked through a gate onto Fred's L.A. area property Friday and made his way to the backyard, where he stumbled across a Tesla charger, a violin and a few other things. So he took them. It's worth about $3,000. He also tried to break into the house, but wasn't able to because everything was locked. Cops say Fred wasn't home at the time, but his family was. Cops were eventually called, and although the suspect had left. Cops say he was spotted later that same night, and arrested by cops thanks to video of the incident.
A musician named Steve Welsh imagined what the songs on Nirvana's "Nevermind" would sound like if they were written by different bands.  Here's Steve's take on Iron Maiden, Weezer, Red Hot Chili Peppers, Green Day, and Bowie.  (The source video also includes Ozzy Osbourne, Megadeth, NOFX, Reel Big Fish, Pantera, and Led Zeppelin.

Kenan Thompson performed in Saturday Night Live sketch number 1,500 last weekend.  Thompson has been part of the cast since 2003. 
It's a hit. Love is Blind is Netflix' top 10 since it started in February. So yea season 3 is coming. It was actually filmed at the same time as season 2 so it looks like it will debut "in the next year"
Celebrating a Birthday today:
Rapper Bow Wow is 35.
Saint Louis' own Chingy is 42.
He played Poe in Star Wars, Oscar Isaac is 43.
He played Webster in the show Webster, Emmanuel Lewis is 52.
He used to be Jerry Springer's security dude, then he got his own show, Steve Wilkos is 58.
Wrestler Rick Steiner is 61.
The guy who was in OJ's guest house when the murders happened, Kato Kaelin is 63.
Mickey Gilley is 86.  Country singer.  Biggest hit:  1974's "Room Full of Roses"
Nikky Blond
Today's birthday girl has been in 201 fine films, including: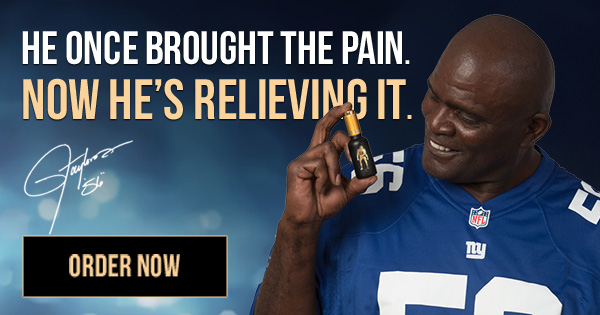 Blonde College Co-Eds
Booty Fest 2
The Devil Made Me Do It 1
The Handy Gardener
Latina Caliente
Tail-A-Diggin' Nights
Welcome to Footville 1
And who can forget her role in 2007's Plenty of meat in her diet
Nikky Blond is 41 years old
The Blues returned home after an east coast road trip in which they lost three in a row…and unfortunately…it was much of the same.  The Senators picked up the 4-1 win over the Blues at Enterprise.  David Perron scored the lone goal for the Blues.  Up next for the Blues is a game against the Rangers at Enterprise on Thursday at 7PM.
AARON RODGERS might now be the highest-paid player in the history of the NFL.  Multiple sources say he signed a new four-year contract with the Green Bay Packers worth $200 million.  That's $50 million a year. Aaron isn't admitting it, though.  He Tweeted, quote, "Hey everyone, just wanted to clear some things up;  YES I will be playing with the Packers next year. However, reports about me signing a contract are inaccurate, as are the supposed terms of the contract I 'signed'.  I'm very excited to be back #Year18." Speaking of franchise quarterbacks, the Seattle Seahawks don't have one anymore.  They just traded RUSSELL WILSON to the Denver Broncos.
They're getting a lot in return:  QB DREW LOCK, tight end NOAH FANT, and defensive lineman SHELBY HARRIS . . . plus two first-round picks, two second-round picks, and a fifth-round pick.  A franchise-altering day for the Seattle Seahawks continued with the team informing All-Pro linebacker Bobby Wagner that he is being released. The two franchise cornerstones who were drafted on the same day in 2012 now depart Seattle on the same day 10 years later.  Another interested move in the NFL, Josh Gordon – who has an extremely troubled past on and off the field – announced he will be returning to the Chiefs for the 2022 season.
Free-agent wide receiver Antonio Brown reiterated this week that he and Kanye West want to buy the Denver Broncos. AB said that he and Ye are "extremely serious" about making a play for the Broncos. The Broncos were officially put up for sale last month. The Broncos are valued at nearly $4 billion, and their sale is expected to set a new record for the highest price in the history of major American sports. Brown has earned over $80 million during his 12-year NFL career and West has a net worth of $6.6 billion. If the two of them could come up with the money, a sale to Ye and AB would also have to be approved by the rest of the owners in the league. Kanye West and Antonio Brown have become close friends recently, leading West to appoint Brown as president of his sports company, Donda Sports.
Major League Baseball and the MLB Players Association plan to pick up talks on a new collective bargaining agreement this morning after discussions progressed toward a deal for the league to put off canceling another batch of regular-season games. Nearly 17 hours of bargaining starting yesterday morning and ended past 2 a.m. actually saw some breakthroughs on the 97th day of MLB's lockout, but the union requested to reconvene with player leaders TODAY before responding to the league's proposal. MLB had threatened to cancel the season's second week. The ultimatum from the league, which locked out players Dec. 2, was simple: With a new basic agreement, players would report to spring training sites this week, free agency would reopen and, following a shortened spring training, a 162-game season that offered players full pay and service time would commence.
If there is a Major League Baseball season in 2022, some of the games will reportedly be broadcast exclusively on Apple TV+. The streaming network will air weekly Friday Night Baseball doubleheaders as part of a deal scheduled to start this year. Coverage of the doubleheaders will be produced by the league, and they will be exclusively carried on Apple's platform and not by the team's local channels. Apple's deal with MLB will also feature a 24/7 livestream for highlights and game replays and a highlight show called MLB Big Inning that will air every weeknight and include live look-ins to ongoing games.
Today, the Mizzou Tigers start SEC tournament action on the court.  They take on Ole Miss at 5PM.  The winner of this game then moves on to take on LSU in round two.  So more teams punched their way into the tourney last night by winning their conference championships.  Here is in automatically so far….Jacksonville State, Longwood, Delaware, Wright State, Loyola, Bryant, Murray State, Chattanooga, South Dakota State, Georgia, and Gonzaga are all in.  Selection Sunday is this weekend