From young romance with Nick Jonas to her relationship with Liam Hemsworth, Miley Cyrus has dated many famous names.
As the daughter of famous country singer Billy Ray Cyrus, Miley Cyrus was in the public spotlight since she was a toddler. Her parents knew she would grow up to be a performer and her starring role in Disney's Hannah Montana led her to astronomical success beyond everyone's wildest expectations. The show launched her acting and music career as she embarked on sold-out tours and starred in commercials. Along with growing her acting career, including popular projects like Big Fish and The Last Song, Cyrus also found success in music and released seven studio albums over the years.
Miley Cyrus became a teen icon at Disney and has continued to reign in the position for almost two decades. Since her early years, Cyrus has also garnered public attention for her romantic relationships, which have evolved. Let's look at Miley Cyrus's exes based on their net worth.
10

Stella Maxwell ($1 million)

 

Miley Cyrus casually dated Stella Maxwell f in 2015. According to Elle, the pair was spotted getting cozy while filming Cyrus' music video, leading to speculation. However, the singer declared that she was pansexual and not looking for something serious. Maxwell became Victoria's Secret model in 2015 and has walked the runway for various world's top fashion houses.

RELATED: 15 Signs That Stella Maxwell Might Be Staying With Kristen Stewart For Fame



9

Kaitlynn Carter ($1 million)

 

Kaitlynn Carter is a former blogger who ran a lifestyle website from 2014 to 2018. Since then, she has ventured into creating a fashion marketplace and appearing on the reality show The Hills: New Beginnings. Cyrus and Carter separated from their husbands in August 2019 and were seen on an Italian vacation. The pair made many public outings together but called it off in September.



8

Maxx Morando ($1.5 million)

 

Miley Cyrus and Maxx Morando were spotted together in December 2021 during Miley's New Year's NBC Special. As mentioned by People, the singer also posted a picture of them attending Gucci's fashion event in November. Morando is a multi-instrumentalist who is a part of the band Lily. He is also a fashion designer who helped create one of Miley's fashion looks.



7

Justin Gaston ($2 million)

 

Justin Gaston began his career as a model for brands like Calvin Klein before landing acting jobs. Besides being the opening act for various artists on tours, Gaston has starred in soap operas. Cyrus dated Gaston between 2008 and 2009, when she was just 15. She ended things before shooting for her film The Last Song began.



6

Cody Simpson ($5 million)

 

Miley Cyrus and Cody Simpson had been friends since 2012. In October 2019, their romance was confirmed as they were spotted on a date in Los Angeles. Almost a year later, the pair parted ways on amicable terms. Simpson is a pop singer who became famous at 12 years of age for his covers and was signed onto Atlantic Records to grow his music career.



5

Kellan Lutz ($5 million)

 

Kellan Lutz had made appearances in many projects during the start of his career, but it wasn't until he starred as Emmett Cullen in The Twilight Saga that he gained worldwide recognition. While Cyrus denied her romance with Lutz, the couple was spotted on vacation in the Bahamas in December 2013 as rumors of their casual romance made headlines.
4

Patrick Schwarzenegger ($6 million)

 

Shortly after her relationship with Liam Hemsworth ended, Miley Cyrus began seeing Patrick Schwarzenegger in November 2014. Their relationship, however, only lasted five months as they parted ways in mid-2015, as noted by Cheat Sheet. The son of Arnold Schwarzenegger and Maria Shriver, Patrick starred in ad campaigns for Armani's menswear and also made appearances in music videos.





3

Liam Hemsworth ($28 million)

 

Liam Hemsworth began his career with the Australian soap opera Neighbors before moving to the United States. He earned worldwide recognition for starring in the Hunger Games trilogy. Miley Cyrus and Liam Hemsworth met on the set of their film The Last Song in 2009 and had an on-again-off-again relationship before getting engaged in 2012 but broke up a year later. They reunited, got engaged in 2016, and married in 2018, but filed for divorce a year later.



2

Nick Jonas ($70 million)

 

Miley Cyrus and Nick Jonas met at a charity gala in 2006. They made their relationship public a year later, with people considering them Disney's power couple. The duo parted ways in December 2007, and Cyrus mentioned him in her autobiography, as stated by Cosmopolitan. Jonas is best known for being a part of the trio band Jonas Brothers and for his acting credits in films such as Jumanji: Welcome To The Jungle.



1

Jared Leto ($90 million)

 

Jared Leto is an Oscar-winning actor known for his critically acclaimed performance in Dallas Buyers Club. He also has a successful music career as a member of the Thirty Seconds To Mars band. Leto and Cyrus sparked relationship rumors in February 2014 as they were spotted going out together and spending time; however, neither of the A-listers confirmed or denied the speculations.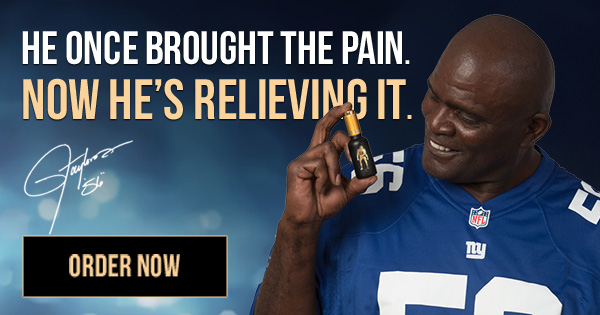 Miley Cyrus has been in a stable relationship for over a year with Maxx Morando and maintains privacy about her romance to avoid public scrutiny. While Cyrus is not pursuing acting projects, she recently released her third live album, Attention, and performs at sold-out shows.
READ NEXT: All Of Bradley Cooper's Girlfriends, Ranked By Net Worth
Sources: Elle, People, Cheat Sheet, Cosmopolitan

Next
The Clooney Garage: Inside George Clooney's Insane Car Collection