From musicians to actors Cameron Diaz has dated several celebrities before tying the knot with Benji Madden.
Cameron Diaz was only 16 when she was signed onto Elite Model Management to begin her career. For the next five years, she continued appearing in print ads and fashion campaigns for notable brands in Australia, Japan, and Paris. After working as a model, Diaz wanted to venture into modeling and auditioned for the 1994 comedy The Mask. At just 21 years of age, she made her film debut opposite Jim Carrey, and the movie became a massive success. Diaz continued starring in films for the next decade in projects such as My Best Friend's Wedding, There's Something About Mary, The Other Woman, and Charlie's Angels.
As one of the leading ladies in Hollywood, Cameron Diaz was under media attention for her personal life, including high-profile romances. From her first relationship that began before she became an actress to her settled love life with Benji Madden, let's take a look at Cameron Diaz's boyfriends, ranked by net worth.
10

Carlos de la Torre ($1.5 million)
Cameron Diaz e il produttore video Carlos de la Torre si sono incontrati mentre l'attrice stava girando un annuncio su LA Gear ed erano insieme da quasi sei anni. Lo hanno chiamato si è chiuso poco dopo che Cameron è diventato famoso con il film "The Mask". pic.twitter.com/XShfwA4b9N

— amiamoci 𝓫𝓵𝓪𝓬𝓴 𝓵𝓲𝓿𝓮𝓼 𝓶𝓪𝓽𝓽𝓮𝓻 (@amiamonoistesse) November 6, 2019
Cameron Diaz was an aspiring model in 1990 when she met Carlos de la Torre. According to the Huffington Post, the couple dated for four years before calling it quits once Diaz's career started after starring in The Mask opposite Jim Carrey. Carlos de la Torre worked as a video producer before taking on the role of assistant director for movies in the early 2000s.
RELATED: All Of Madonna's Boyfriends, Ranked Net Worth
9

Paul Sculfor ($9 million)

 

Hailing from Britain, Paul Sculfor is a male model who has worked in multiple reality shows and movies, including Psychosis, Britain's Next Top Model, and Baseline. Sculfor and Diaz began their romance in 2008, but the long-distance led to the break up a year later as Sculfor lived in the U.K. while Diaz was in California.



8

Kelly Slater ($25 million)

 

While Kelly Slater went on to deny his romance with Cameron Diaz in 2007, there were speculations about it since they were often spotted surfing together, playing golf, and going out for dinners. Slater is a champion professional surfer considered one of the greatest surfers, winning the World Surf League 11 times in his career.



7

Benji Madden ($40 million)

 

Benji Madden mastered the art of making music as a prolific singer, producer, and instrumentalist. The artist is best known for being a part of the pop rock band Good Charlotte where he is the backing vocalist and lead guitarist. Madden met Cameron Diaz at her home in May 2014 when she hosted a barbecue party, as noted by Cosmopolitan. Within ten months, they got married and welcomed their daughter in January 2020.



6

Matt Dillon ($40 million)

 

Matt Dillon and Cameron Diaz were cast together in the 1998 film. There's Something About Mary became one of Diaz's best roles. While their romance was intense during the filming, it ended once the movie ended. Dillon became a teen idol with his performances in Little Darlings and My Bodyguard before making romance and comedy films in the early 2000s.



5

Criss Angel ($50 million)

 

Along with being an accomplished musician, Criss Angel is best known for being a magician and illusionist. He has created many shows, including Criss Angel Mindfreak and Criss Angel Believe, and even held a Las Vegas Residency in 2018. Diaz was said to be dating Angel in 2007 when they were spotted in Las Vegas, and he even dedicated one of the shows to her.
4

Jared Leto ($90 million)

 

Jared Leto and Cameron Diaz had a popular romance from the 90s. As mentioned by PopSugar, they sparked engagement rumors during their relationship from 1993 to 2003 but broke up due to Leto's reported commitment issues. Leto is a talented musician from the band 30 Seconds To Mars and an Oscar-winning actor for his performance in the Dallas Buyers Club.





3

Justin Timberlake ($250 million)

 

Justin Timberlake is a prolific actor and musician known for his best-selling albums and for starring in projects such as The Social Network and Friends With Benefits. Timberlake was a part of the popular band NSYNC before going solo. Diaz and Timberlake met when she presented him with a Kids' Choice Award in 2003. They ended their relationship in 2007 but starred together in the 2011 film Bad Teacher.



2

Alex Rodriguez ($350 million)

 

Cameron Diaz's romance with Alex Rodriguez remains one of her most high-profile relationships but only lasted for a year in 2010. The couple was often spotted at various game events, but it fizzled out. Rodriguez is a retired professional baseball star who played for the New York Yankees and has begun an entrepreneurial journey with his venture capital firm.



1

Sean Combs ($740 million)

 

Sean Combs, also known as P. Diddy, has shaped the careers of many notable rappers, including Mary J. Blige and The Notorious B.I.G., through his record label Bad Boy Entertainment. Along with being a record producer, he has several business ventures, from spirit drinks to clothing lines. Diddy and Diaz met at the 2008 Oscars ceremony and began their romance, as stated by the Daily Mail. They eventually ended things in 2012.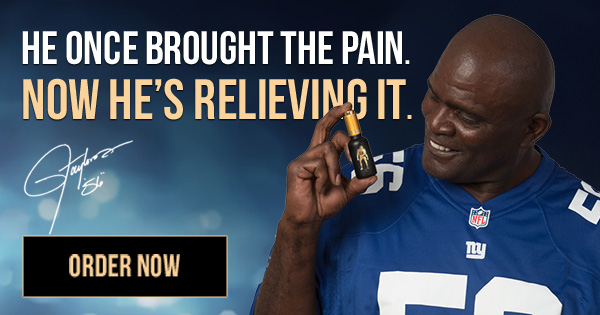 While Cameron Diaz didn't find true love until her 40s, she has been in a blissful relationship with Benji Madden since 2014. The couple has maintained relative privacy about their marriage but often shares snippets on social media. In 2020, they surprised everyone when they announced the birth of their daughter Raddix.
READ NEXT: A Peek Inside Massive Car Collection Of The Sultan Of Brunei
Sources: Huffington Post, Cosmopolitan, PopSugar, Daily Mail

Next
The 10 Greatest Billboard Hits Of Nicki Minaj, Ranked