Still going strong after 20 years of professional play under his belt, it's safe to say Alexander Ovechkin continues to have a storied career. The three-time NHL MVP has had many nicknames, records, and accolades throughout these past two decades. When it's all said and done, he will go down in the history of ice hockey as one of the greatest scorers of all time. Let's dig into Alexander Ovechkin's net worth in 2022.
Alexander Ovechkin's net worth in 2022 (Estimate): $80 million
Alexander Ovechkin's net worth in 2022 is $80 million. This is according to numerous outlets, including Celebrity Net Worth.
Ovechkin, simply known as "Ovi," was born in Moscow in 1985 and comes from a family of athletes. His mother won Olympic gold for basketball twice, while his father played football.
The young Ovi continued to make waves in the Russian Super League, beginning his professional career at just the age of 16. He would then go on to be selected by the Washington Capitals in the 2004 NHL Entry Draft, the team that continues to be his home up until today. The hype surrounding the young player even back then was intense enough that the Florida Panthers attempted to draft him the year before in the 2003 NHL Entry Draft, though he was not yet eligible due to his age at the cut-off period.
Due to lockout issues, the 6'3″ left winger wouldn't play in the NHL until the 2005-06 season. Of course, once he did, he went on to dominate the league, eventually receiving the Calder Memorial Trophy after leading all rookies in points, goals, power-play shots and goals.
The Washington Capitals' newest star also became a member NHL First All-Star Team, the first rookie to be named to the team in 15 years.
In 2008, after an impressive first few years in the league, Ovechkin signed a historic 13-year contract with the team that drafted him. The contract, worth $124 million, averaged $9.5 million a year and was the richest in NHL history. He hasn't looked back since then.
Considered one of the greatest ice hockey players of all time, the Capitals captain has broken many league and team records, short of summarizing his indescribable athletic career. This includes holding the most career overtime goals, most shots on goal in a season as a left winger, most consecutive 45-goal seasons, and the career points leader in his team's history. He has also been honored with the Hart Memorial Trophy as the league MVP thrice in 2008, 2009, and 2013. By the time he's done, the three-time NHL MVP has a chance to even overtake the legendary Wayne Gretzky in total career goals.
Setting aside statistics, Ovi, also nicknamed the "Great 8," is best known for his deadly one-timer, which Brooks Orpik, a former teammate of his, has described as unstoppable.
On July 2021, Ovi signed another contract extension with his longtime team, this time for five years and $47.5 million. Since then, he has continued breaking records, recently passing Dave Andreychuk's all-time record of 274 power-play goals, scoring No. 275 against the Detroit Red Wings at the very end of 2021.

The Russian legend has also had an impressive international career as a representative of his home country. In total, he has had 13 medals in the World U18, World Junior, and World Championships. Russia most recently won bronze in the 2019 IIHF World Championship, where Finland and Canada finished ahead. However, the 36-year-old has yet to capture the ever-elusive Olympic gold medal. He did not participate in the 2022 Winter Olympics because the NHL decided to not allow its players to attend the event in Beijing.
Aside from signing the historic 13-year contract back in 2008, the left winger has also made plenty of cash off the ice. According to Heavy.com, he has made millions from endorsements with top brands such as Bauer, Nike, Papa John's, and Upper Deck.
He is also an avid football fan, supporting Liverpool F.C. and even investing in the National Women's Soccer League team Washington Spirit, according to ESPN.
Ovi was once engaged to former tennis player and fellow Russian athlete Maria Kirilenko back in 2014 but called off their wedding. A year after, he announced his engagement to Nastya Shubskaya.
Three years later, in August 2018, the couple had a son, whom they named Sergei after Ovi's late brother. In May 2020, Nastya gave birth to their second son, Ilya.
The Capitals' esteemed captain, along with continuing to etch himself in history books, is also pursuing a Doctor of Sciences in Pedagogical Sciences. With that said, Ovi doesn't look like he's skipping a beat even at 36 years old, though he has come under some fire of late for his support of Vladimir Putin after Putin's decision to invade Ukraine. Still, this will not impact his hockey career or even his earnings.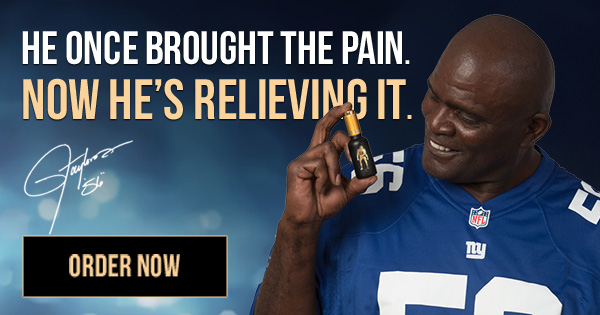 Were you at all stunned by Alexander Ovechkin's net worth in 2022?