AFTER he was dumped by a girlfriend who said the 39-year age gap was insurmountable, Al Pacino is now dating a woman 53 years younger than him.
he 81-year-old screen legend was pictured in Venice Beach, California with his new girlfriend Noor Alfallah (28).
TV producer Noor obviously has a type as she previously dated Rolling Stones singer Mick Jagger, who at the age of 78, is 50 years older than her. They split up in 2017 when he was 73 and she was 23.
At the time Noor said she had "many great memories" with the Satisfaction singer and did "not regret it".
Close
Al Pacino's new woman is 53 years younger than him
Al Pacino's new woman is 53 years younger than him
Two years ago Al was dumped by his Israeli actress girlfriend Meital Dohan as she said their 39-year age gap was "insurmountable".
"It's hard to be with a man so old, even Al Pacino," Meital, then 40, said of her relationship with Al.
The actress also alleged she dumped The Godfather star after two years together because Pacino "didn't like to spend money".
"The age gap is difficult, yes," she admitted. "I tried to deny it, but now he is already an elderly man, to be honest. So even with all my love, it didn't last."
She added that Pacino, whose fortune has been estimated at €165 million, only ever bought her flowers.
"How can I say politely that he didn't like to spend money?" she said. "He only bought me flowers."
Pacino has never been married, but has three children from previous relationships.
The famous actor is not the only wrinkly star who has enjoyed a relationship with someone much younger than them. Let's have a look at a few others.
Don McLean and Paris Dylan: Age gap – 48 years
Close
Don McLean with his partner Paris Dylan
Don McLean with his partner Paris Dylan
American Pie singer McLean (76) is dating 28-year-old model Paris Dylan.
McLean recently opened up about his five-year relationship with the beauty who lives with him at his rural property in Maine.
The pair got together soon after Don's marriage of nearly 30 years to his second wife, Patrisha Shnier, ended in 2016.
Paris found fame after appearing on MTV's Catfish and is a self-described 1960s music lover. She has also dabbled with Playboy magazine.
"She is the most wonderful person that I have ever known. I think of her when I sing a lot of my songs," McLean told People magazine.
"I'm honoured to have her as a girlfriend and a partner and we have no plans to ever break up. We are going to stay together and ride this pony as long as we can."
Dick Van Dyke and Arlene Silver: Age gap – 46 years
Close
Dick van Dyke with Arlene Silver
Dick van Dyke with Arlene Silver
Actor Van Dyke (96), married make-up artist Silver (50) in February 2012 after meeting her six years earlier at the Screen Actors Guild (SAG) Awards.
Van Dyke called the marriage "one of the smartest moves I ever made."
"She's very mature for her age and I'm very immature for my age so it's just about right!" he once said.
The legendary actor – who has been married twice before – has four children and seven grandchildren and isn't shy about professing his love for his wife. In one interview Arlene opened up about her take on their "fairytale" romance.
"I haven't been married before so it's wonderful. He's the perfect human being but he's also the perfect partner," she said. "I went through a lot of frogs to get my prince."
Mick Jagger and Melanie Hamrick – 44 years
Close

Mick Jagger with Melanie Hamrick
Mick Jagger with Melanie Hamrick
Singer Mick is said to have famously bedded more than 4,000 women and was 73 when his current girlfriend Melanie Hamrick gave birth to their son Devaraux.
American ballerina Melanie is 34, 44 years younger than her 78-year-old partner.
Mick has been married twice before, including a famous union with Jerry Hall, and has eight children from five women, eight grandchildren and two years ago he became a great-grandfather.
The singer counts Angelina Jolie, Uma Thurman, Carla Bruni and Brigitte Bardot among his conquests, not to mention a rumoured fling with David Bowie.
Melanie and Mick's relationship kicked off in 2014 when they met at a Rolling Stones concert in February that year.
Melanie reached out after the tragic death of L'Wren Scott, Mick's partner of 13 years, and their relationship developed.
Joan Collins and Percy Gibson: Age gap – 31 years
Close
Joan Collins and her husband Percy
Joan Collins and her husband Percy
Back in 2012 when Joan Collins was 78 she married theatre director Percy Gibson, who was 31 years her junior.
Asked by reporters at the time about the substantial age difference between the pair, Joan joked "If he dies, he dies."
Actress Joan is now 88 and Percy is her fifth husband. According to the soap goddess the secret is "Sex, sex, sex!"
DJ Tiësto and Annika Backes: Age gap – 28 years
Close
DJ Tiesto with his wife Annika
DJ Tiesto with his wife Annika
DJ Tiësto last week revealed that he is expecting a second child with his wife Annika.
The 53-year-old musician shared a series of red carpet images on Instagram from the day before, as he sweetly kissed the model's tummy at the Grammy Awards in Las Vegas.
Annika (25) also shared the same photos on her own Instagram as she added: 'Baby boy on the way.'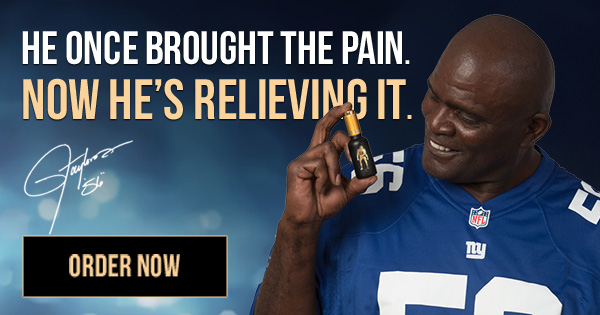 Born Tijs Michiel Verwest, the Dutchman is considered one of the greatest DJs of all time, specialising in trance music.
Model Annika grew up in Colorado and the couple first met at a restaurant in New York in 2015, got engaged in 2018 and were married in 2019.
Brigitte Macron and Emmanuel Macron: Age gap 24 years
Close
Brigitte and Emmanuel Macron. Photo: Wolfgang Rattay
Brigitte and Emmanuel Macron. Photo: Wolfgang Rattay
French president Emmanuel Macron and wife Brigitte famously first met at school, where Emmanuel was a 15-year-old high school student and Brigitte was a drama teacher.
They met during a theatre workshop when she was 39.
It is commonly believed they started dating when Emmanuel was only 16 years old, which is a year older than the legal age of consent in France, but technically became a couple when he was 18.
His parents initially attempted to separate the couple by sending him away to Paris to finish his final year of schooling, as they felt the age gap was inappropriate.
But the couple reunited and married in 2007.
The couple have no children together, but Brigitte has three kids from a previous marriage, including one who is two years older than Emmanuel.
Download the Sunday World app
Now download the free app for all the latest Sunday World News, Crime, Irish Showbiz and Sport. Available on Apple and Android devices