Butts County officials working on the county's fiscal year 2013 budget plan to roll the tax rate back by as much as 2.5 mills for the coming year. So far at $18.2 million, the county's preliminary budget is $1.4 million lower than the 2012 approved budget of $19.6 million.
A spillway project begun in the fall that required Georgia Power to lower the level of Jackson Lake has been followed by months of drought conditions that officials say is the reason the lake remains so low that areas once under water are becoming lush and grassy.
Jackson, Jenkinsburg and Flovilla have requested that the Georgia Department of Community Affairs defer the submission of full updates of their local comprehensive plans for five years.
Butts County Election Superintendent Avery Smith recently attended the 43rd Institute of the Voter Registrars Association of Georgia in Savannah, where she was awarded a 10-year certificate for her work with the Board of Elections and Registration.
The Butts County Retired Teachers Association host a reception on June 4 for this year's school system retirees: transportation director Joe Blankenship, associate superintendent of instruction Sheree Bryant, bus driver Faye Crane, administrative technologist Pat Crawford, JHS assistant principal Carole Lunsford, and JES school nutritionist Mildred Welch.
The Butts County Parks and Recreation Department's 13-and-14-year-old baseball champs are the D&B Catering Pirates, coached by Eddie Berry, Antonio Evans and Craig Dickerson. The players are Justin Alevine, Dawson Andresen, Dalton Bowie, Alex Brooks, Caleb Broyles, Trent Davis, Cameron Evans, Zachary Morris, Levi Moss, Justin Phillips, Alan Powell, Austin Sullivan, and Hunter West.
The 2012 9-10-year-old baseball champs are the City Pharmacy Rays coached by Chris Head, Randeric Moore, Jeff Roberts and Danny White. Players are Kyle Allen, Andrew Bell, Brett Carter, Aidyn Cochran, Cameron Ethridge, Cameron Head, Austin Johnson, Xavier Moore, Jaylan Roberts, Jeferian Roberts, and Darius White.
The 2012 9-10-year-old softball champs are the United Bank Bulldogs coached by Kevin Carmichael, Chris Lynn, Matt Christian and Ed Whitehouse. Players are Neshin Barlown, Brianna Barnett, Abby Boswell, Bailey Christian, Morgan Christian, Kaitlin Lynn, Zaria Miller, Evan Norsworthy, Madison Parker, Destiny Spruill, Mylah Swann, Nicole Walker, and Darby Whitehouse.
Elon softball player and former Jackson High Lady Red Devil Tomeka Watson earned another postseason honor as she was named to the 2012 National Fastpitch Coaches Association Division I Mideast All-Region First Team.
Joseph Kersey, the son of Georgia power employee Cindy Kersey, who is a team leader at the company's corporate office, is one of 21 students to receive a Georgia Power scholarship.
Deaths during the week: Ora Kathleen Strickland Roberts, 70; Rose Theresa McGinnis, 86; Ryan Hanson Awtry, 36.
At a five-hour-long special called meeting on June 11, the Butts County Board of Commissioners voted 3-1 to allow a rezoning of 588 acres for use as a rock quarry and industrial park. Applied for by Vulcan Materials, the rezoning will directly impact the 588 acres located between Brownlee Road and Nathan Thaxtpn Road south of Jackson.
At a called meeting on June 14, the Butts County Board of Commissioners voted 3-1 to rezone lane on Bibb Station Road for a proposed plasma torch facility. The facility will vaporize scrap tires and transform the waste into electric power and will be the first of its kind in the United States.
William Watts Garland, son of Byrd and Tyler Garland of Jackson, had completed requirements to receive a Bachelor's degree in Religion from Wofford College and participated in the college's commencement activities. Garland was a Dean's List student.
Marty Darline Amerine and Kelly Denise Pulliam, both of Jackson, were among more than 1,500 graduate of Mercer University to receive their degrees.
Julie Cain of Jackson received her degree in Early Childhood Education from the State University of West Georgia during commencement exercises on May 8.
The Butts County Parks and Recreation Department's 9-10-year-old softball champs are Jimmy's Steak-Out, coached by Jimmy Young and Jill Owens. Players are Macy Barnes, Christian Adams, Kaylin Reeves, Kayla Whitworth, Kelly Brown, Shanielle Bland, Mercerdes Tanner, Spring Floyd, Brunesha Hickman, Kelsi Jones, Kira Brokeshoulder, Allyson Young, Ashley Smith, and Sharon Smith.
The 11-12-year-old softball champs are Adams Exterior Design, coached by Billie Adams and Jeff Richardson. Players are Ashley Fletcher, Derian Adams, Andrea Hawes, Jessica Richardson, Ashley Beach, Samantha Cullen, Jakeria Palmer, Christen Thomas, Ashley Smith, LaCresha Bell, Yuneka Goodrum, and Tacorria Mann.
The 13-14-year-old softball champs are Dover Realty, coached by Sandra Thomas and Corky Thomas. Players are Brandi Lynch, Jala Tomlinson, Emily Steele, Amber Johnson, Andrea Thomas, Erin Powell, Stephanie Smith, Allyson Nelson, Sally Medich, Shanna Griffin, Savannah Hart, Veronica Smith, Stephanie Garbutt, and Christine Steele.
The Jackson High School Class of 1952 met on June 8 for their 50-year reunion. Of the original 51 members, 12 members are deceased, and 31 members were in attendance. Out of state members attending were from South Carolina, Florida, Arizona, and Nevada.
Deaths during the week: Mrs. Frances Elizabeth Digby Belew, 80; Mrs. Nora Hardy Berry, 78; Mrs. Martha Elizabeth Smith Mackey, 85; Arthur (Art) Leroy Rawn, 81; Donald Sherman Shockley Sr.
Success! An email has been sent to with a link to confirm list signup.
Error! There was an error processing your request.

Linsey Maddox was honored last week for having served 40 years as treasurer of Ancient Lodge #127, F&AM, at Worthville.
City of Jackson firemen will be wearing lighter and better suits on duty, thanks to their recent purchase.
Randy Crosby and Donald Eaton won first place in the Worthville Fire Department fish tourney with a catch weighing 12 pounds, 2 ounces.
Sylvan Grove Hospital is now opening a physical therapy unit three days a week.
Louella Connor, long-associated with the Noah's Ark Rehabilitation Center for animals, was a contestant this week on "You Bet Your Life" TV show, hosted by Bill Cosby.
The Vacation Bible School at Macedonia Baptist Church was a huge success, with more than 200 students enrolled.
Deaths during the week: Edward LaGene Key, 61; Edmond Pope Moncrief; Mrs. Annie Lou Meredith Rosser.
Judge Sam Whitmire has appointed Hugh Glidewell Jr. as Small Claims Court Judge and Terry Kitchens and John Moore as part-time Justices of the Peace.
Jackson's Value Mart opened June 30 with several divisional and regional managers present.
The Exchange Club has named Virginia Williams as Exchangette of the Year; Esther O'Dell, Youth of the Year; Stanley Vaughn, Exchangite of the Year.
Rep. Bill Jones is a delegate of the Georgia House of Representatives to the Southern Region Education Board meet in Baltimore.
Mrs. Mattie Tyus has retired after 16 years of employment with American Mills.
Deaths during the week: Vester Levi Monroe Cook; Mrs. Hilda Kelly Harris; Henry Grady Laster; Mrs. Emma Berry Taylor, 92; Nathaniel Thurman Jr.; James Thomas Warthen Jr.
Babe Ruth All-Star players from Jackson are Bill Wood, Tondi Norsworthy, Ronnie Norsworthy, Scott Moore, Joey Patterson, Keith Thompson, David Brown, Charlie Robison.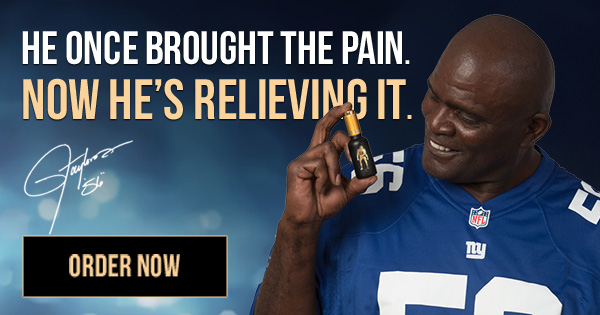 Jackson's newest business, Joel's Roller Rink, will have its grand opening on July 7.
Mrs. Gladys Wilson will head the American Legion Auxiliary with Mrs. Eva O'Neal and Mrs. Winnie Moore, vice presidents; Mrs. Lucile Fountain, secretary; Mrs. Mary Lee Martin, treasurer.
Joye Letson and Sharon Bankston are attending the national convention of Future Homemakers of America in Los Angeles.
Rev. S.J. Westbury, his wife and son, and Miss Gail Bunn of Griffin, will leave next week for Africa. It will be the 100th trip Rev. Westbury has made to that continent.
Paige Tatum was crowned Miss Little League of 1972 last week.
Deaths during the week: Julian W. Ouzts, Mrs, Obie Eliza Mays, 87.
The Supreme Court is the highest court in the nation. Here are 10 interesting facts you may not have known.  Click for more.