There are few comedians who, aside from their stand-up comedy and acting careers can also boast of a successful career as a musician. Then again, the only exception to be included would be Eddie Murphy, who also dabbled in the music business earlier in his career, with songs like Party All The Time with Rick James. But let's not digress. Jamie Foxx has built himself a net worth of $150 million, starting from his time on the hit sketch comedy show, In Living Color to The Great White Hype comedy film of 1996, as well as his roles in Ali, Breakin' All The Rules, Ray Charles, and Collateral, which grossed $217.7 million globally. He has also enjoyed considerable success from his 2005 music album, Unpredictable, which went double-platinum and featured mainstream artists such as Ludacris, T-Pain, Drake, and Kanye West. With the outstanding returns from his acting career and other business ventures, he has been able to afford some of the fastest performance and luxury vehicles the world has to offer. All jokes aside, come take a look at Jamie Foxx's car collection!
Bugatti Veyron
At the end of his stint on In Living Color, Jamie Foxx was given his own show called The Jamie Foxx Show, which ran from 1996 until 2001. He had only just begun to start raking in multi-millions, but eventually, he would have enough to buy himself a Bugatti Veyron. The Texas-born entertainer made an addition to his sports car collection with a French supercar, the Bugatti Veyron. Foxx's "golden egg" averages a top speed of 253 mph with an 8.0-liter, W16 cylinder engine, which promises a top speed of 253mph and an extraordinary output of 1,200-horsepower. This celebrity supercar may have cost the Django actor anywhere from $1.5 million to $2 million, securing itself as the most expensive vehicle on this list.
Mercedes-Benz G-Class
In 2006, Foxx and Colin Farrell co-starred in the buddy cop thriller, Miami Vice, an adaption from the 1980s television series of the same name, but way more explosive and dangerous. His love for fast and luxurious cars was seen from that time, and he treated himself to a few of his own, like the Mercedes-Benz G-Class. Just like his Bugatti Veyron, Foxx re-painted the entire SUV gold. It is believed that he owns the AMG G 63 SUV version, which accelerates from 0-60 mph in just 4.5 seconds with a dominating 577 maximum horsepower backed by a 4.0-liter V8 bi-turbo engine. According to the Mercedes-Benz website, this beautiful beast can carry up to 7,000 lbs and prices start at around $156,500. Not bad for such as big-bodied SUV.
Rezvani Van
From his early days on The Jamie Foxx Show, viewers and fans have grown accustomed to a humorous, witty, almost clownish version of Foxx. However, as he matured as an actor, he sought to explore more serious, dangerous, and even seductive roles, such as in Redemption: The Stan Tookie Williams Story in 2004, and 2005's military science fiction film, Stealth, which grossed $135 million worldwide. Foxx expressed this more dangerous side to his character when he purchased the rugged Rezvani Tank for $185,000. The Rezvani Tank is one of the most compact off-road vehicles, powered by a 6.4 liter pushing 500 horsepower – perfect for any rocky terrain. In addition to its tough exterior, the Tank is also heavily armored with bulletproof windows and other bulletproof parts. Other celebrities known to own this exotic military-grade vehicle are Chris Brown and Xzibit.
Vanderhall Venice
It seems every celebrity, no matter how extensive their garage can be, tend to have a playful side where their vehicles are concerned. We have already seen a few of Foxx's top-performance vehicles so we know he isn't shy about spending a pretty penny on premium vehicles. However, the unpredictable mind of a comedian led him to buy a three-wheel car called the Vanderhall Venice, manufactured in America by Vanderhall Motor Works, for between $24,000 – $50,000. Not to be mistaken with the Polaris Slingshot, which is also a three-wheeler owned by rapper Snoop Dogg, the Vanderhall Venice is designed for two people, decked with a 1.5-liter turbocharged inline-4 engine that pushes 194 mph. The actor/music artist may have spent anywhere from $29,950 to $36,950. For Foxx, this exciting first-generation three-wheeler must've been worth every dollar.
RELATED: These Are The Most Expensive Cars Owned By Snoop Dogg
Lincoln Navigator
During his extended relationship with actress Katie Holmes, the two were often spotted in Foxx's Lincoln Navigator, a classic luxurious and spacious SUV with enough room to seat eight people. The Lincoln Navigator has been a top seller ever since its release, showing up in movies, music videos, and television series, so it's no wonder that it found its way in the garage of Jamie Foxx. Powered by a V8 5.4-liter engine, its luxurious interior, and exterior features, in addition to its massive frame and towing ability, are some of the reasons for its popularity. At the retail price, Foxx might have purchased the intimidating vehicle for $57,000 or for $59,000 with an added 15 inches of length.

Lamborghini Gallardo
Once thought to be a car reserved for only the uber opulent, Lamborghinis have now become a staple in the car collection of most celebrities. But that doesn't take away from its exceptional performance as the Lamborghini Gallardo is built with speed and agility in mind, which was probably the main selling point for Jamie Foxx. Under the hood of this sleek and stylish Italian sportscar is a 5.0-liter V10 engine, maxing out with a horsepower of 550 with 398 lb-ft of torque. Foxx's need for speed will definitely be satisfied with the Gallardo, as it accelerates from 0-60 mph in 2.9 to 3.4 seconds and does a top speed of 201 mph. According to Best Randoms, a few other celebrities who own a Lamborghini Gallardo include Chris Brown, Jay Leno, Pierce Brosnan, and Justin Bieber. These speed devils range anywhere from $181,000 to $240,000, which is what Foxx must've paid for it.
McLaren 570 S
Just as its owner, the McLaren 570 S is one of the best in its class. Foxx's comedic and acting genius has won him several awards, such as the Academy Award for Best Supporting Actor for his role in Collateral, as well as the Academy Award for best actor and BAFTA award for best actor. McLaren is also a notch above its competitors, ranked as the second-best performing vehicle in Formula 1 racing. The McLaren 570 S is backed by a 562-hp twin-turbo V-8 with driver engagement that is uncontested. According to Car and Driver, it was designed to be lightweight with sharp brake and handling sensitivity. With that said, the McLaren and Foxx are a match made – both distinguished for their performance and flexibility. He may have spent around $200,000 on this elite performance vehicle.
Jamie Foxx, like his car garage, has an extensive list of blockbuster movies co-starring high-profile celebrities, such as Will Smith, Channing Tatum, Jake Gyllenhaal, Peter Sarsgaard, Leonardo DiCaprio, Regina Hall, and Gerard Butler. His most recent films include the 2020 action-adventure, Robin Hood, alongside Taron Egerton; Power Project (2020) starring Machine Gun Kelly and Joseph-Gordon Levitt, and Spider-man: No Way Home (2021), starring opposite Tom Holland, Tobey Maguire, and Zendaya.
READ NEXT: 8 Ways In Which Jamie Foxx Spends His Millions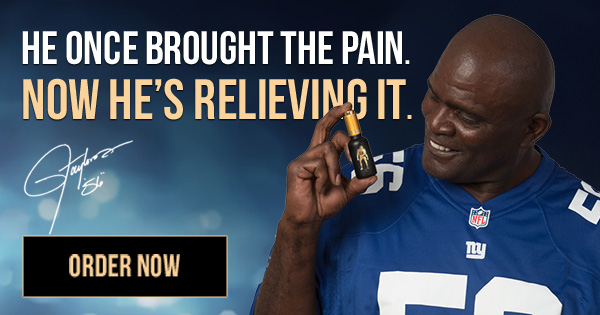 Sources: mbusa.com, vanderhallusa.com, bestrandoms.com, caranddriver.com
Jake Paul Offers $60 Million For Kanye West To Box Pete Davidson