In our recent research paper on the state of tech giving, we looked at a subset of givers who apply a venture capitalist mindset when confronting the world's most pressing problems. Thanks to their astonishing wealth, these donors can make the kinds of big bets that less affluent foundations and mere millionaires can only dream of.
Since establishing their family foundation in 2006, former Google CEO Eric Schmidt and his wife Wendy have carved out a philanthropic brand that's unique, even by Silicon Valley's "disruptive" standards. With their net worth just north of $27 billion, the couple has used their prodigious resources to combat climate change, cultivate promising scientists and leaders, and even discover the world's longest animal.
"Philanthropy is about empowering people," Wendy told my colleague Ade Adeniji in November. "To me, it's about using your resources to take risks that other people won't take."
In the latest example of this approach, one of the couple's several giving vehicles, Schmidt Futures, announced in February the launch of "AI2050," a five-year, $125 million commitment to support academics working to ensure that society benefits from artificial intelligence. It's a quintessential Schmidt gift — big money for interdisciplinary work in a cutting-edge field that hasn't received sufficient support from public and private sources. But this narrative can also distract from some of the couple's less futuristic priorities, like supporting Black-led movement-building organizations and repairing workers' safety net.
It may sound strange now, but there was a time when the Schmidts were considered relatively low-profile funders. All of that began to change when Eric stepped down as Alphabet's chairman in 2018. He's $14 billion richer now, and despite recent market fluctuations, $5 billion richer than he was a year ago, thanks to Alphabet's stock performance. His influence as a philanthropist now reaches far and wide, as demonstrated by the recent report of an exceptionally close relationship between Schmidt Futures and the White House Office of Science and Technology Policy, to the point of raising internal concerns of potential conflict of interest (both parties denied any impropriety). 
That reach will only continue to grow. A steady stream of multi-faceted gifts, commitments and initiatives over the last few years suggests that Eric and Wendy — who are both only 66 years old — have merely begun to scratch the surface of their philanthropic ambitions.
Who are Eric and Wendy Schmidt? 
Born in Washington, D.C. in 1955, Schmidt earned a Bachelor of Science in engineering from Princeton and a doctorate in computer science at the University of California at Berkeley. He became chief technology officer at Sun Microsystems and CEO of Novell before becoming Google CEO in 2001. The company went public three years later. In 2011, Schmidt stepped down as CEO and became executive chairman.
In December 2017, Alphabet announced that Schmidt would step down as chairman at the beginning of 2018 and remain on the board while shifting into a role as a technical advisor. "In recent years, I've been spending a lot of my time on science and technology issues, and philanthropy, and I plan to expand that work," Schmidt said in a release announcing the move. He stepped down from the Google board in 2019 and stopped serving as a technical advisor a year later.
Wendy was born in 1955 in Orange, New Jersey. She graduated from Smith College and attended graduate school at Berkeley, where she met Eric. Wendy went on to join the marketing department of Sun Microsystems before starting an interior design firm. She is the co-founder of Schmidt Futures, president and co-founder of the Schmidt Family Foundation, and co-founder of Schmidt Ocean Institute.
Last November, she spoke with Adeniji about how she and Eric approach their giving. "When Google went public, obviously, we took on a tremendous obligation to give back," she said. "So the family foundation was founded in 2006, and we have since created the Schmidt Ocean Institute, Schmidt Futures, and lots of initiatives. I think the key thing is that we focused on transformational change. We are the product of Silicon Valley careers and believe the world can change, and very rapidly. And you need to use the tools of technology and communication to leverage those opportunities."
Eric and Wendy Schmidt have a daughter, Sophie, and had another, Alison, who passed away in 2017. The couple has not signed the Giving Pledge.
Sources of wealth
While Schmidt was the CEO of Google, his compensation came in the form of stock. This turned out to be a very fortuitous arrangement. 
Schmidt has collected about $4 billion from the sale of Google stock over the years, based on an analysis of company filings and Bloomberg data. Some of the proceeds have financed his two investment companies, TomorrowVentures, a venture capital firm, and Innovation Endeavors, which funds young entrepreneurs. 
According to a 2019 Securities and Exchange Commission filing, Schmidt still owns roughly 4 million shares of Alphabet class C stock and about 360,000 shares in the form of stock options. He also owns 20% of D. E. Shaw, a multinational investment management firm based in New York City.
A lay of the land
According to the Chronicle of Philanthropy, the couple put $382.8 million into their giving vehicles in 2021, putting them at No. 12 on its list of biggest givers for the year.
The Chronicle's analysis shows that 94% of that amount — $358.5 million — flowed to Eric and Wendy Schmidt Fund for Strategic Innovation, which, as we'll see, is a funding source for Schmidt Futures, a vehicle that has been spearheading some of the couple's biggest moves over the past 24 months. The Schmidts earmarked the balance to Schmidt Ocean Institute ($22 million) and Schmidt Family Foundation ($2.3 million).
So how much of that is actually making it to grantees? One indicator is the Forbes Philanthropy Score, which, in 2021, began counting only "out-the-door" gifts, rather than money given to billionaires' foundations. Schmidt has a score of 2, meaning he has given away 1% to 4.99% of his wealth, placing him in the middle of the pack when it comes to his tech brethren. Of the 67 tech billionaires on Forbes' list, 36% had a score of 2 and only 11 donors received higher scores of 3, 4 or 5.
As you can see, the Schmidts' giving flows through an array of philanthropic vehicles that can be hard to keep track of. Here's a rundown. 
The Schmidt Family Foundation
Established in 2006, the Palo Alto-based Schmidt Family Foundation is a 501(c)(3) organization that seeks to advance the effective use of energy and natural resources and to support global efforts that empower communities to build resilient systems for food, water and human resources.
The foundation has two grantmaking and investment programs: The 11th Hour Project works to create a just world where all people have access to renewable energy, clean air and water, and healthy food. Schmidt Marine Technology Partners invests in the development of technologies that solve complex ocean issues and have strong commercialization potential. Last March, the foundation signed the Climate Funders Justice Pledge, which calls on transparency in grantmaking and a commitment to allocate at least 30% of climate funding to organizations led by people of color.
The $2.2 billion foundation awarded $95 million in grants in 2021. Recipients included the Alliance for Open Society International to back the launch of Welcome.US, a nonprofit that is working to resettle refugees, and Climate Central, a scientific research group. The 11th Hour Project has become a prominent climate and energy funder over the years, notable in part for being one of the few that will oppose new fossil fuel development. 
In 2020, the foundation joined Sobrato Philanthropies, the Hewlett and MacArthur foundations, and others in pledging $36 million to 10 Black-led movement organizations through the Democracy Frontlines Fund. The Schmidt Family Foundation was the first funder to join, according to Crystal Hayling, the executive director of the Libra Foundation, which took the lead in organizing the initiative.
That same year, the couple gave $5 million to Eric's alma mater, Princeton University, to create and endow the Eric and Wendy Schmidt Professorship of Indigenous Studies. The gift came from a Schwab Charitable Fund donor-advised fund, "made possible through the generosity of Eric and Wendy Schmidt, in consultation with the Schmidt Family Foundation," according to the university.
Journalism and media are also big interests. The couple helped to establish the 11th Hour Food and Farming Journalism Fellowship at the UC Berkeley Graduate School of Journalism, where Wendy received her graduate degree."We believe in the power of journalism in the world," she told Adeniji last November. "And as you can see from disinformation campaigns, the power of journalism is extraordinary." In 2020, they gave $4.7 million to National Public Radio for two new regional newsrooms to increase local coverage in the Midwest and California.
The foundation's grantmaking is by invitation only. Its new website went live in late March, although I suspect some readers looking for an even deeper dive into the foundation's giving will be disappointed, as it lacks a grants database or information on staff. It does, however, provide a contact email, and previous Form 990s are available upon request.

Eric and Wendy Schmidt Fund for Strategic Innovation
This one's a little harder to pin down. In 2014, the couple established the $1.7 billion Palo Alto-based Eric and Wendy Schmidt Fund for Strategic Innovation, a 501(c)(3) private foundation. Proposals are by invitation only, and I was unable to find a public-facing website.
A glance at its most recent Form 990 for the fiscal year ending December 2019 shows that the Schmidts contributed $107 million in "marketable securities" to the fund, while the fund itself made $59.4 million in contributions, gifts and grants. Recipients included the Rhodes Trust in Oxford, England ($30 million), the University of Chicago ($1.35 million), and the National Center for Higher Education Management Systems ($1.25 million). 
Schmidt Futures
In 2017, Eric and Wendy launched Schmidt Futures, which makes big bets on young people making the world better while promoting innovative approaches to problem-solving across disciplines.
Schmidt Futures is not a separate legal entity. Rather, it is operated by Futures Action Network, a limited liability company, and "is supported by a variety of Schmidt funding mechanisms, including the Eric and Wendy Schmidt Fund for Strategic Innovation," according to the initiative's FAQ page.
Moving money through LLCs allows owners to make tax-deductible contributions to 501(c)(3)s as well as to engage in political giving and for-profit impact investing, a point underscored on Schmidt Futures' FAQ page: "Having charitable and non-charitable funding sources gives us the freedom to focus on sourcing the best projects to further the mission." Of course, LLCs are also shielded from nonprofit transparency laws, yet another feature that has made the hybrid funding model so popular among other tech donors like Pierre and Pam Omidyar, Mark Zuckerberg and Priscilla Chan, Jack Dorsey, and Laurene Powell Jobs. 
In 2019, Eric and Wendy announced a $1 billion pledge to "identify and support talent across disciplines." The pledge's anchor program, Rise, is a partnership between Schmidt Futures and the Rhodes Trust that identifies and develops 15- to-17-year-olds worldwide with the potential to improve society. Rise announced its inaugural cohort in late 2021.
I was unable to determine how much funding the couple has disbursed toward the $1 billion commitment thus far, but you can check out Schmidt Futures' February 2021 partner fact sheet summarizing its impact thus far.
In March of 2021, the couple announced a $150 million gift to the Broad Institute of MIT and Harvard to establish the Eric and Wendy Schmidt Center, which will combine biology and machine learning to create a new scientific discipline aimed at improving human health. The gift was the largest the couple has made through Schmidt Futures. In December, the couple announced a $15.3 million gift through Schmidt Futures from the Schwab Charitable Fund to establish the Schmidt Program on Artificial Intelligence, Emerging Technologies and National Power at Yale University.
Recent reporting revealed that Eric Schmidt and Schmidt Futures have enjoyed close connections to the White House Office of Science and Technology Policy in the Biden administration. On March 28, Politico reported that Schmidt and the organization had an "extraordinary, albeit private, role" in shaping the office, and that their involvement "raised repeated red flags from internal White House watchdogs." In response, the White House said officials had properly addressed any ethical issues, and Schmidt Futures released a statement laying out its relationship with the OSTP and denying any undue influence.
Families and Workers Fund
Schmidt Futures advances "shared prosperity" by supporting efforts that reduce disparities and promote shared success in society. In April 2020, Schmidt Futures joined the Ford Foundation, Open Society Foundations, and a handful of other funders in providing $7 million to seed the Families and Workers Fund (FWF) which was envisioned as a short-term, rapid-response effort to aid those disproportionately harmed by the pandemic.
At the time, my colleague Philip Rojc found it interesting that Schmidt was leading the charge. While Schmidt had shown an interest in boosting economic mobility, he wasn't always so keen on some of the FWF's focus areas, like bolstering workers' rights and protections.
Fast-forward to last October. The fund announced the launch of a five-year collaborative effort to galvanize economic security, opportunity and mobility. On March 16, 2022, the fund announced roughly $13 million in grants to U.S.-based nonprofits toward its commitment to generate 1 million good jobs in the U.S. over five years and a more equitable, effective public benefits system. The collaborative fund stands at more than $51 million. 
Schmidt Ocean Institute
Eric and Wendy founded Schmidt Ocean Institute in 2009 as a mobile research institute to advance ocean exploration and global marine research. For the past decade, the institute has operated Falkor, the world's first year-round seagoing philanthropic research vessel, and made it available to the international science community at no cost.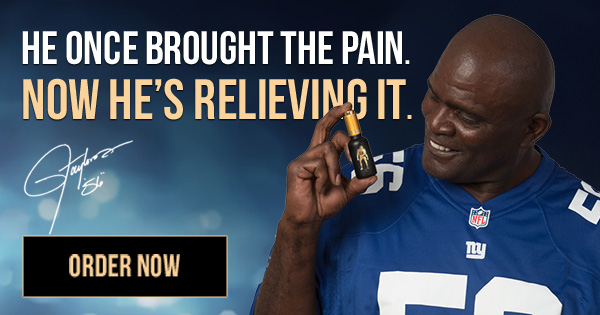 Scientists aboard the vessel discovered new hydrothermal vents and six possible new animal species off the coast of Mexico, identified a species of sea snake that was thought to be extinct in Australian waters, and photographed a "ghostly glass octopus" in an expedition to the Phoenix Islands in the central Pacific Ocean. Last year, the institute acquired a new and larger research vessel, Falkor (too). On March 14, the Schmidts announced they were donating the Falkor to Italy's national science agency.
The institute is a small component of the couple's portfolio. According to the Chronicle, their contributions to the organization in 2019, 2020 and 2021 were $18 million, $50 million and $22 million, respectively. 
What's next
We can make some relatively low-risk predictions around what we can expect from the couple in the months and years ahead. Driven by a venture capitalist mindset, they'll continue to channel support to high-risk, high-reward areas lacking in public or private funding while emphasizing projects that cut across disciplines.
In fact, a few days before finishing this article, the couple announced a $12.6 million, five-year commitment to their alma mater, the University of California, Berkeley, to fund a new research center that will tackle environmental challenges like climate change and biodiversity loss by combining data science and environmental science.
I suspect AI will continue to be a top concern, especially for Eric, who in addition to writing a book with Henry Kissinger, "The Age of AI: And Our Human Future," chairs the U.S. National Commission on Artificial Intelligence. It's no coincidence that Schmidt Futures announced the AI2050 initiative about a year after the commission found that the U.S. is alarmingly underprepared for the age of AI.
AI2050 is just getting started, so we should expect more funding toward this program. Factor in the establishment of a separate AI research center at Yale last December, and it will be interesting to see if the couple doubles down on these nascent entities, funds brand new initiatives elsewhere, or does a little bit of both.
As we've seen, the couple clearly doesn't have any reservations about launching new institutes out of whole cloth. To further drive the point home, in January, Schmidt Futures announced a five-year, $40 million commitment to establish a Virtual Institute for Scientific Software to help scientists obtain more flexible and scalable software.
Then there's the couple's $1 billion pledge in 2019 to cultivate global talent. Only a fraction of that amount has gone out the door thus far, at least publicly, so we should be hearing a lot more on that front. One initiative to keep an eye on is the Schmidt Futures Network, which helps individuals already supported by Schmidt Futures scale promising early-stage initiatives. The network's first initiative, Convergent Research, which is designed to solve gaps in the R&D ecosystem, went live last October.
The final piece of the puzzle involves the couples' interest in "shared prosperity," which according to publicly available information, appears to be a relatively small component of their portfolio. As we've seen, the Schmidt Futures-funded Families and Workers Fund is five months into a five-year effort to strengthen the American safety net. More funding is surely on the horizon, so a big open question will be whether the couple takes a bigger interest in expanding worker power.