Weekly Shonen Jump series Hunter X Hunter is beloved for its de-constructive but still fun take on shonen formula. Unsurprising, given Hunter X Hunter's prodigious creator. Yoshihiro Togashi is a veteran of manga, having created the popular Yu Yu Hakusho before working on Hunter X Hunter. Both are full of the mangaka's expertise from every quote and narration.
Related: Best Quote By Each Major Character In Yu Yu Hakusho
But speaking of narration, there's a lot of it. Yoshihiro Togashi is not just known for his manga, but also his health problems. The series has suffered from this substantially. Unfortunately, the show is on it's third year of hiatus. But thankfully, the fans have everyone covered when it comes to hilarious content. Despite the drought of content, these hilarious memes should help you focus your Nen.
SCREENRANT VIDEO OF THE DAY
The Stairs
In tonight's episode ..
Of Hunter x Hunter ..
They try to go ..
Up the stairs ..
For 15 mins ..
Do you think ..
They will make it ..
Who's to say ..
Really? pic.twitter.com/3XyOGpuv7c
— Ryan Bartley 🦖 (@RyanBartley) September 23, 2018
This meme is from Ryan Bartley, known as a dub voice actor. Speaking of narration and it's impact in Togashi's work, it and inner-monologue really come into play here. During the intense Chimera Ant arc, there is an infamous moment where a simple ascent up a staircase becomes stretched out for the drama.
Ryan echoes a common sentiment about this part of the story. Despite the fact the Chimera Ant arc is one of the best arcs in all of anime, this is a infamous moment. Echoing back to the times of Dragon Ball Z's long-confrontations, this encounter on the stairs takes longer than you'd think. Now to some viewers this sequence doesn't overstay it's welcome. But the stairs and the memes it spawned became a common talking point for fans.
Why Is Hunter X Hunter Trending?
Hunter X Hunter and waiting have a connection. Ironic that one of anime's greatest works would be so tied to once of it's most annoying stereotypes. Between pacing and long hiatuses, this relationship is one of bittersweet feelings. Twitter user @mon_dude showcases this quite well their take on the classic two reaction images format.
As of writing, #HunterXHunter was recently trending on Twitter. As anyone who uses platform knows, however, that didn't necessarily mean news. Thousands of fans starved from years of  hiatus stormed the hashtag only to find nothing. It was just a time where the hashtag got promoted for whatever reason. The tiredness was palpable on many fans' feeds, full of similar memes to this one.
Illumi Zoldyck's Outfit Change
Illumi Zoldyck is one of the most interesting characters in the Hunter villain lineup. In Killua's flashbacks, we see him as intimidating, similar to fellow anime siblings rivals from Naruto and Avatar: The Last Airbender. He seems like a hard to defeat Hunter X Hunter villain mainstay. But his first appearances are downright bizarre. When we first see him he's dressed as a cartoonish characterize of Hellraiser from the eponymous franchise.
Fans have also noticed Illumi's partnership with series antagonist Hisoka. In the manga, this relationship is likened to being engaged. Reddit user milanrogue went ahead and brought those two ideas together. Illumi's change from intimidating monster to clown was all Hisoka's doing. Hisoka is already a strange supporting antagonist, so it's no surprise he rubbed off on his potential partner.
Leorio's Stare

Leorio's Stare is one of the Hunter X Hunter memes that managed to be adopted by the greater anime meme community. Reddit user warm-ice's take on the Leorio stare fuses it with the Alpha vs Sigma meme that's been popular over the last few months. But Leorio's face as a reaction image has been fairly common.
Leorio's stare is an iconic moment from the series. It's prevalence in the meme community is always a warm reminder of one of the best Hunters in the franchise. It also communicates Leorio's heartwarming friendship with the Hunter X Hunter cast, as well as his moments of seriousness. One image of a man staring that quite brilliantly encapsulates the man's duality and makes us laugh.
How To Talk To Short People
This is a hilarious meme that's a classic. "How To Talk To Short People" is an exploitable meme that lets people insert their favorite small characters. Hunter x Hunter is a series where the protagonist's a small boy, so of course, the fandom has gotten a lot of mileage out of this meme. And Gon's shortness is hilarious.
Most variants of this meme usually feature Gon and Hisoka. This makes sense, as their hero/rival dynamic is shown contrasted in size. But this short people variation featuring Leorio and Melody brings new life into the format. Amino user Baby girl really nails it by bringing attention to Leorio's hilarious crouch.
Keanu as Leorio?
As previously mentioned, Leorio is one of the most beloved members of the main cast of Hunter X Hunter. His everyman attitude is welcome in the earliest episodes. His beautiful friendship with the others is heartwarming in the latter parts of the story. So is it hard to see a mashup of this beloved character with Hollywood's beloved actor?
This Photoshop by Reddit user Sir-Cojo is quite a sight to behold. A celebrity casting that's as cursed as it is weirdly fitting, 90's Keanu fits well into the glasses of Mr. Paladiknight. Anime fan-casting is a common occurrence, though perhaps not much for Gon's crew. Unfortunately, the actor is too old to play Leorio, but the edit still gives us a hilarious look into the possibility.
Nen is Confusing
Nen is one of the most powerful and unique power systems in anime. Its sheer variety of applications allow Nen users and Hunters to become incredibly strong. Even the basic principles of Nen are formidable, even without any advancement. But Nen's complexity can also baffle audiences watching.
The show has two arcs dedicated to developing and explaining Nen abilities. Erwinsmissing_arm uses the Penguins of Madagascar to hilarious effect in this meme. It really captures the spirit of the exposition dump. The disassociation was real during the Nen explanations. Hilariously, a character can even disassociate as their Nen ability.
Ging's Parenting Skills
Gon's father Ging is one of the biggest punching bags in the fandom, and nothing will ever surpass memeing on him. Gon's deadbeat father has been a magnet for memes to due his pathetic nature. While not inherently evil as some of the show's characters, Ging Freeccs freaks out many a fan. So hilarious memes like this take Ging down a peg.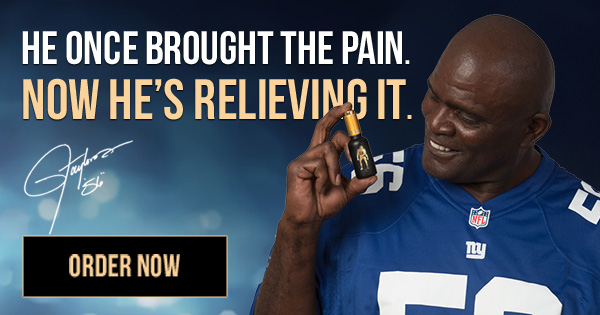 Vanessa Smittywarbenmanyaeger and more are right to belittle Ging's parenting. Pointing out the wordplay between him and his son's name is extra hilarious icing on the cake. Ging's role as a father is so bad, that even considering it is a joke. You may say that that's the point, but that doesn't mean bullying Ging isn't the funniest Hunter X Hunter meme content around.
Next: 10 Most Powerful Hunters in Hunter X Hunter, Ranked
Wheel of Time: Why Stepin [SPOILER] (& What It Means For Warders)
About The Author

James Potvin
(3 Articles Published)

James W. Potvin is an in-training freelance writer for Screen Rant. This is is his first professional writing job, but he's been making infographics about nerd culture interests for years. In the past, James has worked in education, and that has given him much experience with attracting the attention of younger readers.
More From James Potvin