Let's talk about celebrities' skin. Any time an A-lister waxes lyrical about a skincare product, we pay attention. Why? Well, for starters, maintaining a beautifully radiant, eggshell-smooth complexion is practically in the 'famous person' job description. 
We know celebrities' skin and the excellence thereof usually comes down to a few factors: Genetics, an on-point skincare routine, plus access to world-class dermatologists, aestheticians, and facialists, dishing out insider tips and tricks by the bucketload. It's this acquired knowledge and expert recommendations on the best skincare products that we're interested in—and the reason why we've taken the time to investigate exactly what products (and in what order) these beauty-obsessed celebrities turn to time and time again. 
From Jennifer Aniston's best face moisturizer at a drugstore price to Victoria Beckham's best face masks and the one skincare ingredient that gives Halle Berry her glow, read on to discover the (often surprisingly affordable) celebrity skincare secrets that are really worth stealing.
Celebrities skincare: how to get an A-list glow
1. Jennifer Aniston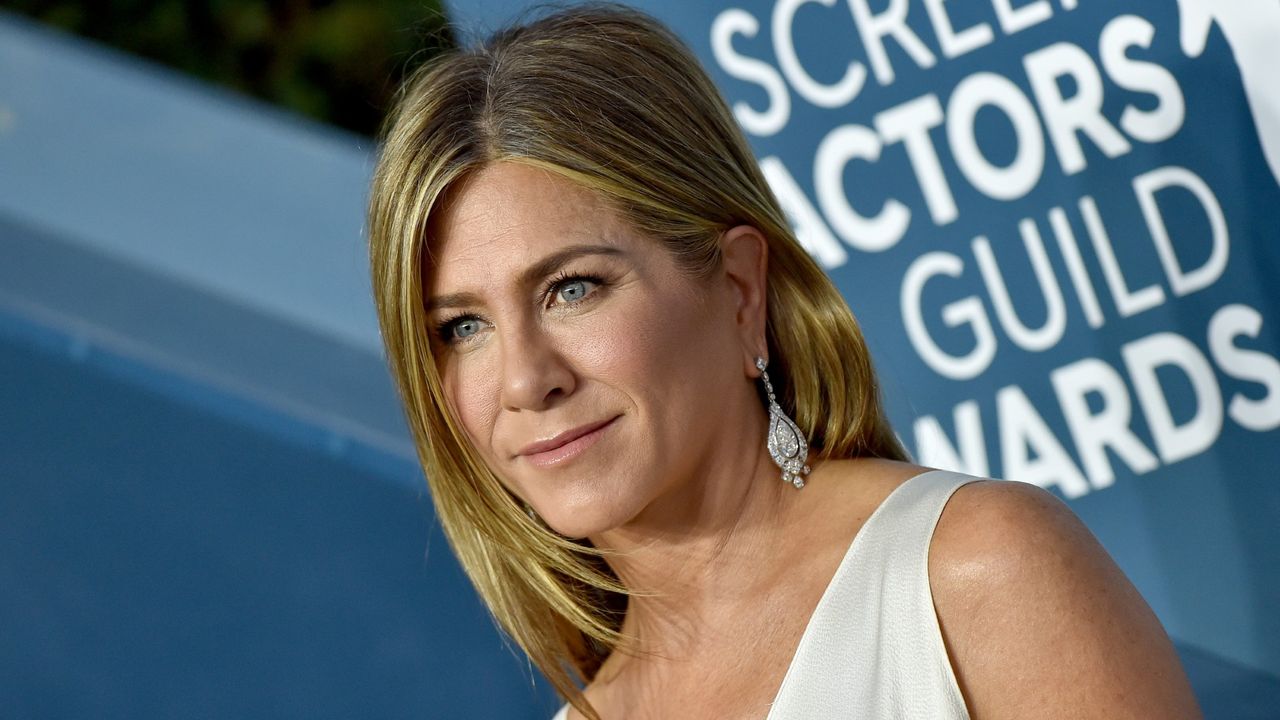 (Image credit: Getty Images)
It's fair to say we've wanted to look like Jennifer Aniston since she stumbled into Central Perk in a pavlova-like wedding dress and shaggy 'Rachel' cut circa '94. This woman just keeps getting better, and it's her California-girl glow we crave most. Luckily Jen was kind enough to share her morning routine and skincare tips with wellness brand, Well & Good. Here's everything you need to know. 
Cleanse: We couldn't talk about celebrities' skin without a mention of cleansing, and humble Jen starts the day with one of the simplest and best cleansers going, saying, "my whole face regime is just soap and water to wake myself up." 
Moisturize: Continuing the cheap and cheerful theme, Jen uses "some sort of Aveeno daily moisturizer that's got SPF in it. It's quick. Things need to be as easy as possible."
Nourish: Jen's inside-out approach to beauty has always shone through. Discussing her latest radiance tip, she revealed "There's a collagen peptide that I've been loving—I've been seeing a difference! My nails are stronger and there's a healthier. How do you explain it? A glow. It's sort of that working from the inside-out thing."
View Jennifer's picks…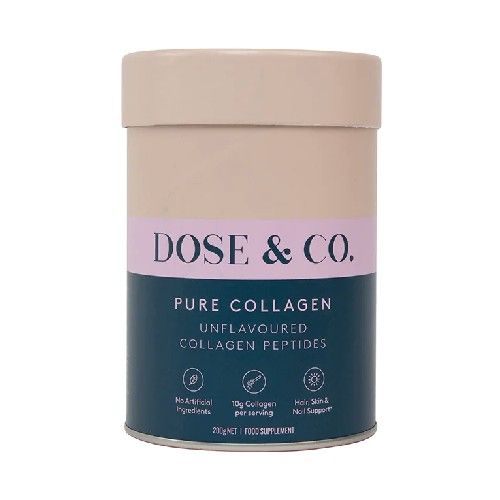 Dose & Co Unflavoured Marine Collagen Peptides | RRP: $32.99/£26.99
Chuck a scoop of this in your smoothie or morning cuppa to up collagen stores from the inside out. There's also Vanilla if unflavored isn't your thing.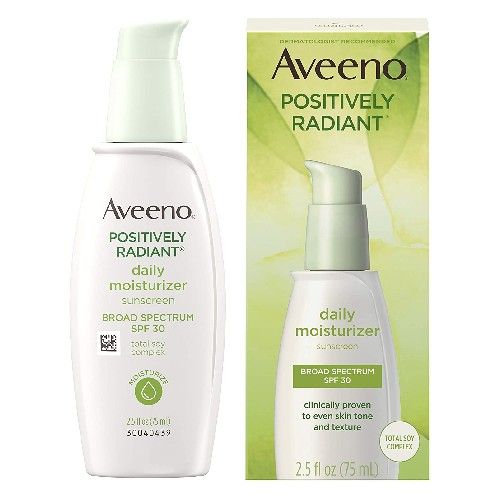 Aveeno Positively Radiant Daily Moisturizer with SPF30 | RRP: $19.99/£19.94
Jen's favourite day cream is super soothing and hydrating plus it packs in sun protection to boot.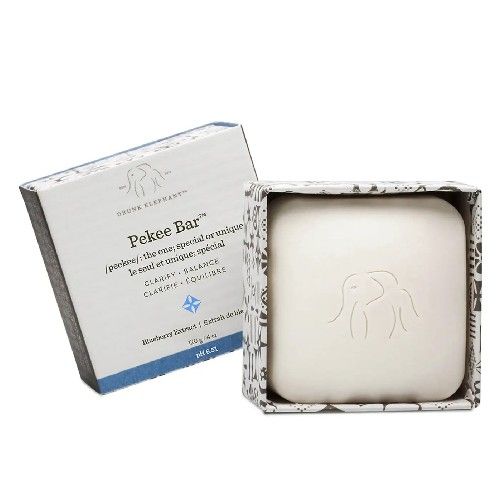 Drunk Elephant Pekee Bar | RRP: $28/£24
If you're going to wash with soap and water make sure it's the most luxurious, gentle, skincare-packed soap bar around.
2. Victoria Beckham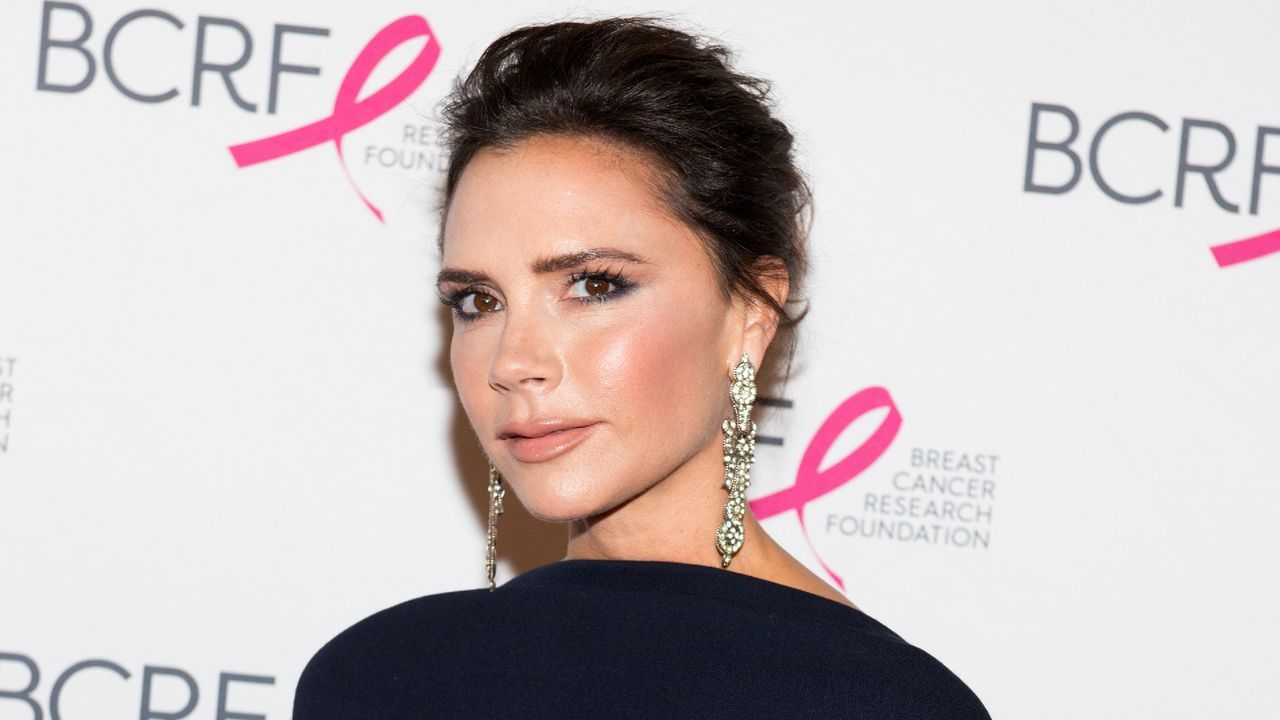 (Image credit: Getty Images)
Fashion mogul and beauty entrepreneur Victoria Beckham takes a surprisingly simple approach to her skincare. "I don't like to overload my skin," she told Net-A-Porter. Instead, Posh Spice has carefully curated a routine that works for her, with a few nods to her own well-regarded range. 
Refresh: To kick things off, Beckham splashes cold water over her face to take down any puffiness—a tip she learned from facialist, Melanie Grant. She follows this up with Dr. Barbara Sturm's Enzyme Cleanser, saying "it's delicate enough to use every day." 
Treat: Next? She uses her Victoria Beckham Beauty Power Serum that's supercharged with Professor Augustinus Bader's TFC8 technology on her face, neck, and chest to strengthen the skin barrier and bolster glow. 
Moisturize: The final step is moisturizer. She tells Net-A-Porter that she's recently been using the Golden shade of her Priming Moisturizer: "It's nice to have that extra glow," she says
Supplement: Victoria Beckham admits she takes a lot of supplements (including fish oils, magnesium, vitamin C with zinc) and also starts her day with three tablespoons of apple cider vinegar. 
Boost: Over on Instagram, the star shared her love for the best red light therapy devices, saying, "red light is for collagen and blood flow. White light is anti-inflammatory, healing, and firming. Blue is antibacterial and so good for blemish-prone skin." 
View Victoria's picks…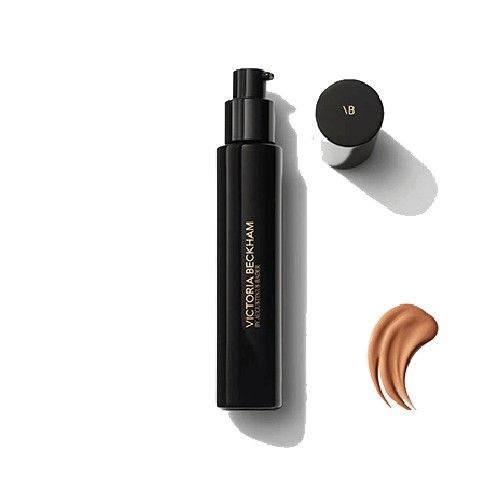 Victoria Beckham Cell Rejuvenating Priming Moisturizer | RRP: $145/£140
Part primer, part skincare treatment, this was created with skin guru Augustinus Bader and will plump and restore the skin while visually smoothing over pores and lines.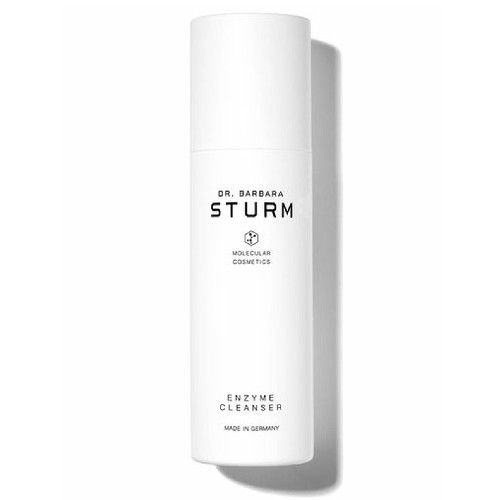 Dr. Barbara Sturm Enzyme Cleanser | RRP: $75/£50
Enzymes make excellent gentle exfoliators to keep skin looking glowy and fresh without overstimulating it. No wonder VBs got that lit from within glow.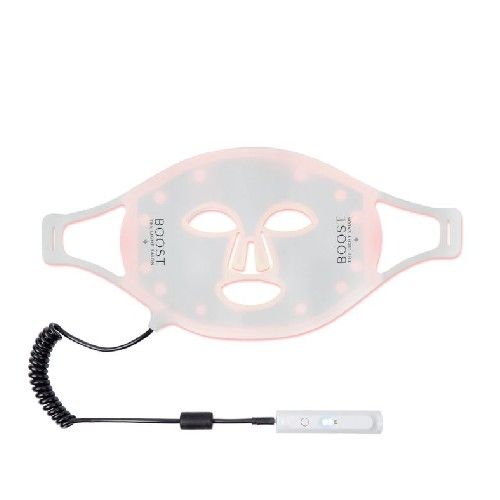 The Light Salon Boost LED Mask | RRP $495/£395
LED light is a fabulous skin-plumping tweakment to try at home—use this every few nights and expect results within a couple of months.
3. Halle Berry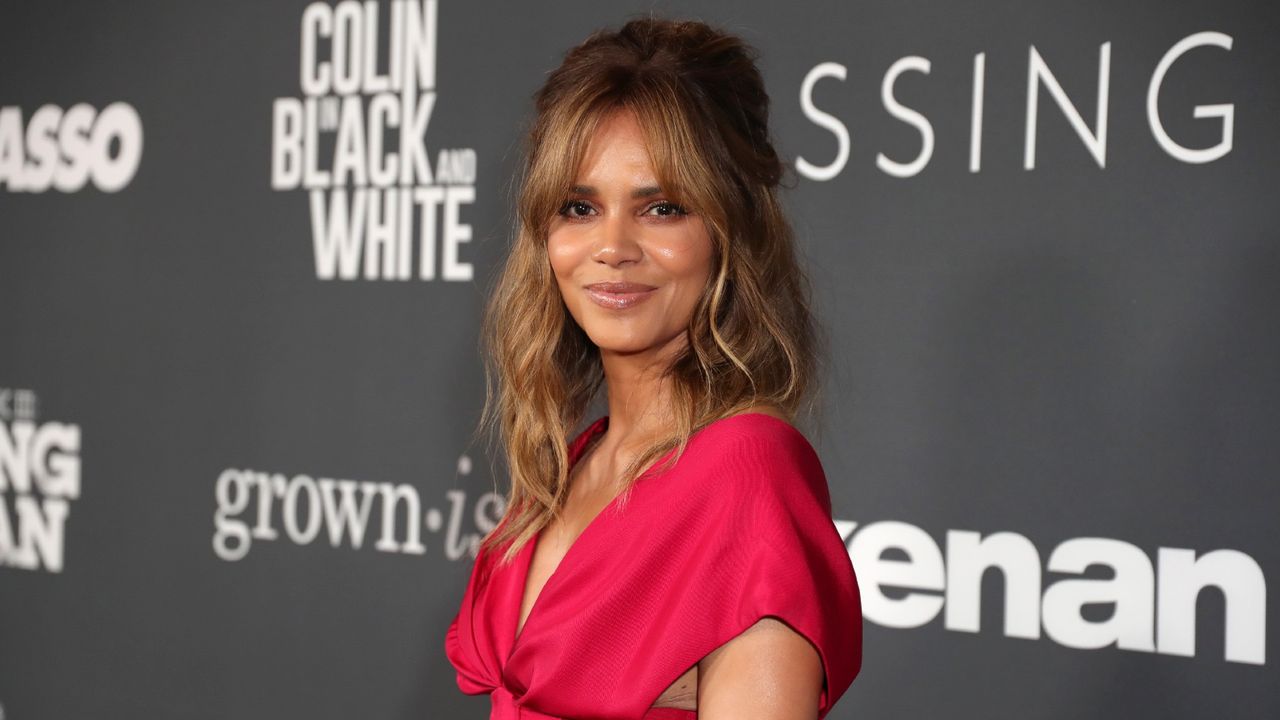 (Image credit: Getty Images)
Halle has the sort of ridiculously flawless celebrities' skin you'd guess is due to a routine that makes Korean Skincare look basic. Not so! The actor kindly shared a pleasingly achievable at home facial on Instagram, saying "Hope that y'all can participate and really enjoy that extra time to comfort and pamper yourself. You absolutely deserve it." Don't mind if we do!
Cleanse: Halle doubles down on washing by using Olga Lorencin Rehydrating Cleanser with a Philips Cleansing Brush."Cleansing is really important; you can't miss it," she says. "You gotta do it morning and you have to do it at night, and it has to really become a part of your day." 
Exfoliate: She then uses Ole Henriksen Pore-Balance Facial Sauna Scrub, saying "I really like it, it's very eucalyptus-y, I've used it for a very long time."
Mask: Halle knows that deep hydration comes down to using the best face mask for your skin, and she loves Skinceuticals Hydrating B5 Masque. "I literally slap it on like this. I feel like it wakes up the skin cells, it feels refreshing," says Halle.
Treat: An unusual final step, Halle locks in her famous glow with a skincare acid lactic acid serum, saying, "I love for my skin to drink a good dose of lactic acid to slough off the dry, dead skin leaving your most fresh skin on the surface." 
View Halle's picks…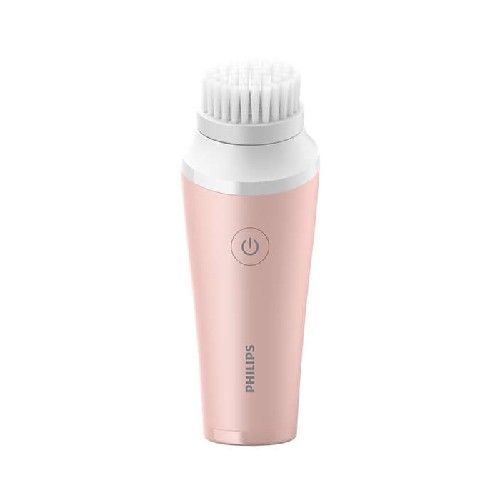 Phillips VisaPure Mini Facial Cleansing Brush | RRP: $89.90/£39.99
A brilliant way to up the ante of your cleanser, this deeply dislodges dirt, grime and dead skin cells.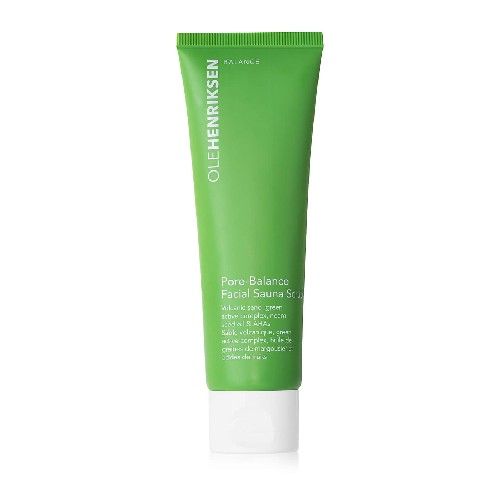 Ole Henriksen Pore-Balance Facial Sauna Scrub | RRP: $30/£23
A brilliant product that is both refreshing and comforting. It heats up on application and we love the bright blue color too.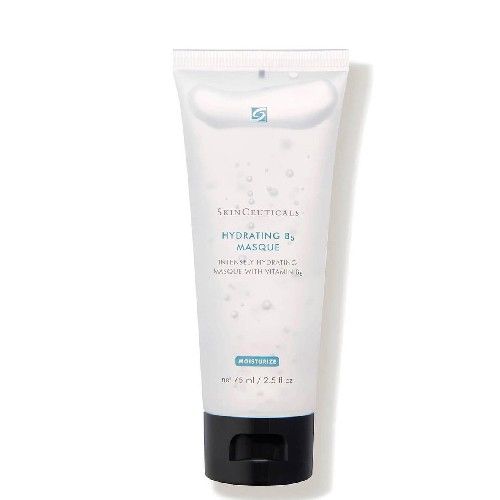 Skinceuticals Hydrating B5 Masque | RRP: $55/£60
This ultra quenching mask is perfect before a big event, leaving skin soft, plumped and dewy looking.
4.Gwyneth Paltrow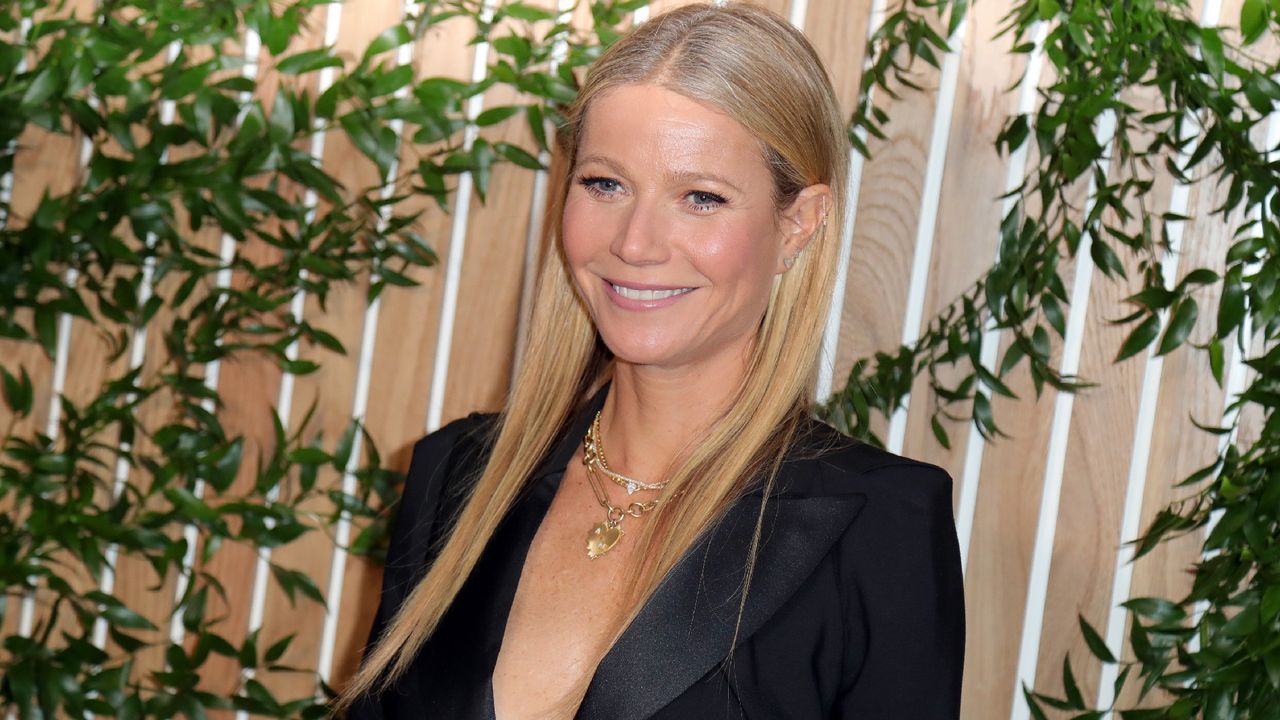 (Image credit: Getty Images)
Gwyneth Paltrow is another star who's extremely comfortable in her own skin. Often posting bare-faced selfies, the actor turned wellness entrepreneur rarely wears makeup off the red carpet. She does, however, have her skincare locked down—and she shared her secrets in a YouTube video.  
Brush: Starting with the body, Gwyneth loves a bit of dry brushing for skin smoothing—"It really helps with circulation and exfoliation," she says.
Exfoliate: Next comes her own Goopglow Microderm Instant Glow Exfoliator. "I'm a massive exfoliating junkie," says Gwyneth, massaging the product over her cheeks.
Nourish: She then works a few drops of Vintner's Daughter Active Botanical Serum into her skin—a cult classic for fans of natural skincare that the star describes as "incredible." 
Mask: For special occasions like a photo shoot, Paltrow applies Jillian Dempsey Hydrating Eye Masks before rolling Jillian Dempsey's Gold Sculpting Bar over the area. 
Protect: The finishing touches to Paltrow's AM routine? The best facial sunscreen of course! Gwynnie uses Unsun SPF 30 and a dollop of Goopglow Glow Lotion.
View Gwyneth's picks…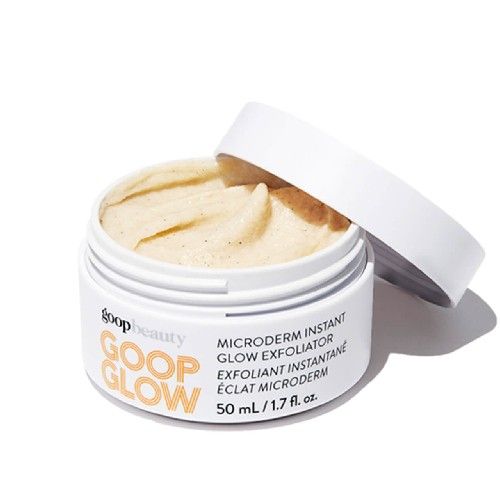 Goopglow Microderm Instant Glow Exfoliator | RRP: $42/£38
This combines acid exfoliants with physical particles to give skin a beautifully smooth texture and radiance.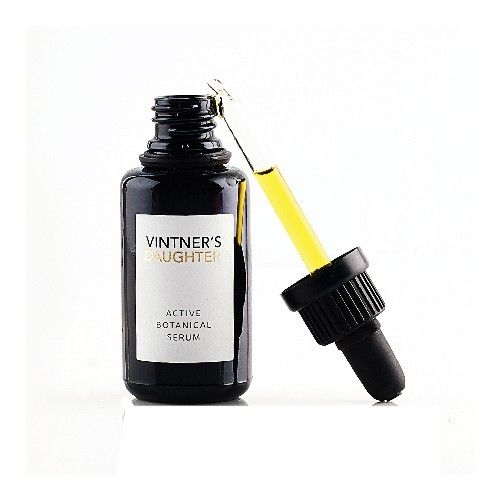 Vintner's Daughter Active Botanical Serum | $185/£175
This ultra luxurious serum smells like a beautiful spa, sinks into the skin, deeply nourishes it then leaves it with a dewy glow.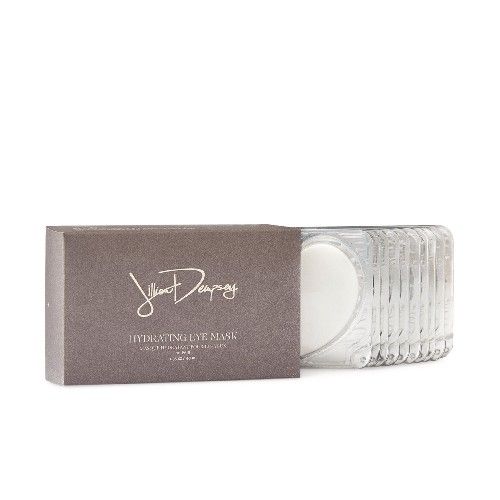 Jillian Dempsey Hydrating Eye Masks | RRP: $75/£75
Created by expert makeup artist Jillian Dempsey, these refresh, depuff and brighten the under eye area. Perfect pre-party stuff.
5. Jennifer Lopez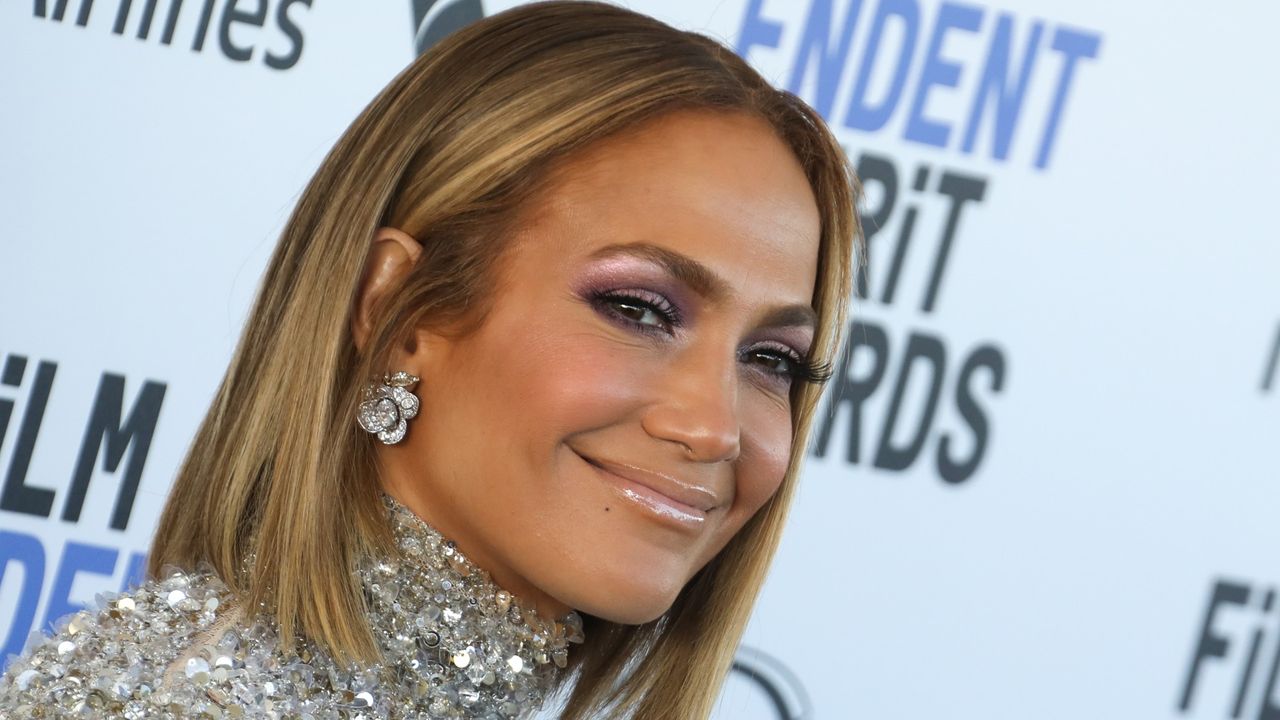 (Image credit: Getty Images)

If you've ever wondered what J.Lo uses to achieve that all-over glow (who hasn't?), you'll be pleased to find out that the megastar recently took to Instagram to post her five-minute morning skincare routine. Yes, five minutes! J.Lo opts for a less-is-more approach, using just four products: a cleanser, serum, SPF, and supplement. 
Cleanse: Jlo begins with her very own Jlo Beauty That Hit Single Gel Cream Cleanser. "The morning cleanse is really, really important to set your face for the whole entire day," she explains while demonstrating how to wash your face like a pro.
Treat: Next step? The bronzed goddess says that her glow is the result of That Jlo Glow Serum—"This is the secret ingredient; it took 21 iterations of this to get it right."
Protect: "After the serum comes SPF and again the star has launched her very own: That Big Screen Broad Spectrum SPF 30 Moisturizer. "That [wearing SPF] is probably one of the biggest things that I did from a very young age that helped me to preserve my skin," Jen explains.  
Sup: To finish, the singer and actress pops a Jlo Beauty That Inner Love Dietary Supplement. "Skincare is an inside job," she says, and her supplements are said to promote cellular renewal and support collagen production for firmer skin. Sold!
View Jlo's picks…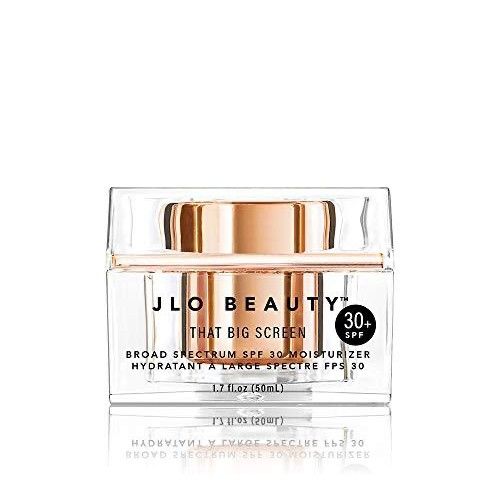 That Big Screen Broad Spectrum SPF 30 Moisturizer | RRP: $54/£142
This contains all the gentle actives you could hope for including niacinamide, peptides and antioxidants. The texture is super quenching, perfect for encouraging radiance.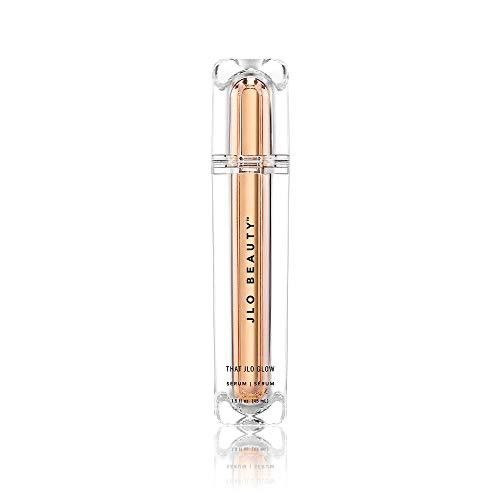 That Jlo Glow Serum | RRP: $79/£159.60
This is packed with antioxidants, ferments and natural oils, all designed to give you that famous Jlo radiance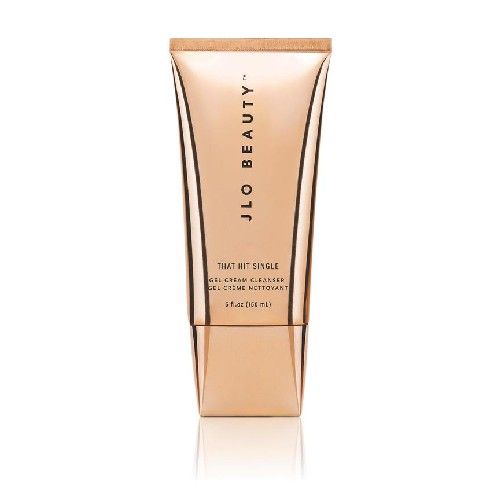 Jlo Beauty That Hit Single Gel Cream Cleanser | RRP: $38 (US only)
Combining the freshness of a gel face wash with the hydration of a cream formula, this ticks every box.
6. Alicia Keys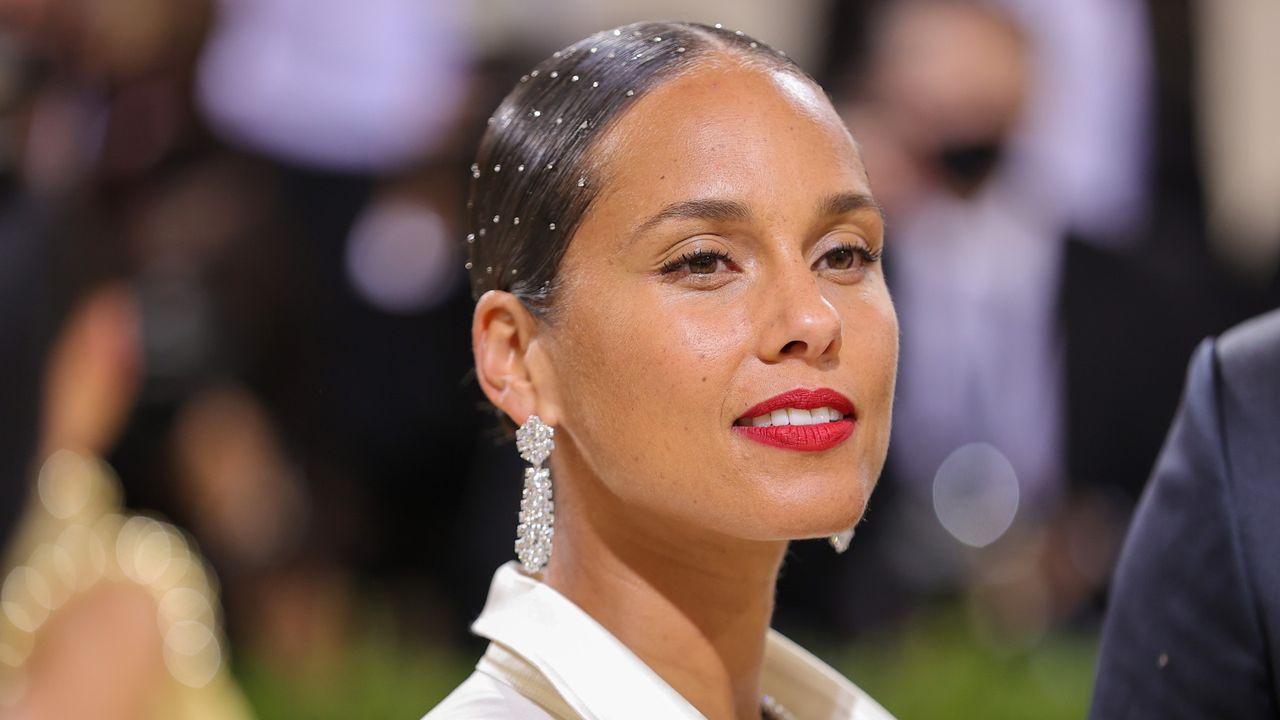 (Image credit: Getty Images)
For many celebrities, layers of party makeup usually follow when preparing for red carpet events. Alicia Keys loves to get glammed up but is also an advocate of the #nomakeup movement and true skincare expert after years spent learning how to get rid of acne. But what does her skincare routine involve? 
Relax: Along with using her new skincare line, Keys Soulcare, the star spilled the ins and outs of her evening routine in a 'get unready with me' YouTube video. To kick things off, Alicia lights a candle. "I am a candle fanatic", she says, as proven with the launch of her own Keys Soulcare Sage + Oat Milk Candle.
Cleanse: With the ambiance set, the singer starts cleansing with Osmosis Deep Clean Detox Cleanser, which she describes as "really strong."
Treat: "We all struggle with keeping our skin clear and I am very familiar with that struggle," she explains, "My favorite trick is this crazy thing called the Advance Blemish Lotion with sulfur." Admitting it doesn't smell great, Alicia dabs it with a cotton bud directly onto spots.
Protect: She finishes the Epicuren Discovery X-treme Cream Propolis Sunscreen SPF 45+ and applies a slick of her best lip balm. 
View Alicia's picks…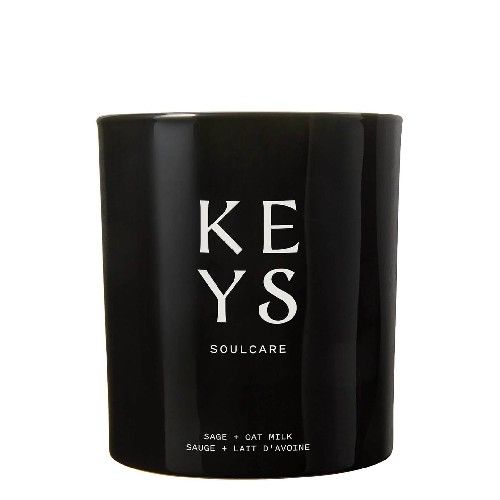 Keys Soulcare Sage + Oat Milk Candle | RRP: $38/£35
A beautifully scented candle that's hand poured from soy wax. Once lit, it smells as good as it looks on your coffee table.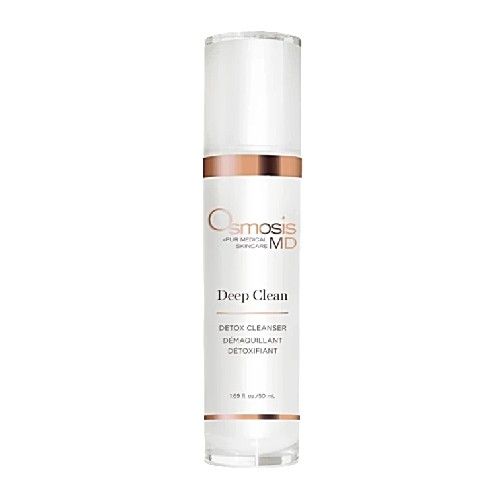 Osmosis Deep Clean Detox Cleanser | $44/£38.50
This natural-leaning formula contains enlivening citrus essential oils and coconut oil to melt away makeup and grime.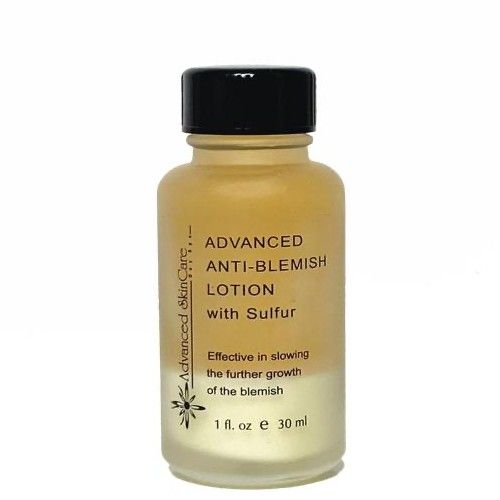 Advanced Anti-Blemish Lotion | RRP: $29 (US only)
Ignore the smell, (if you can!) This is seriously effective on breakouts and individual blemishes.
7. Reese Witherspoon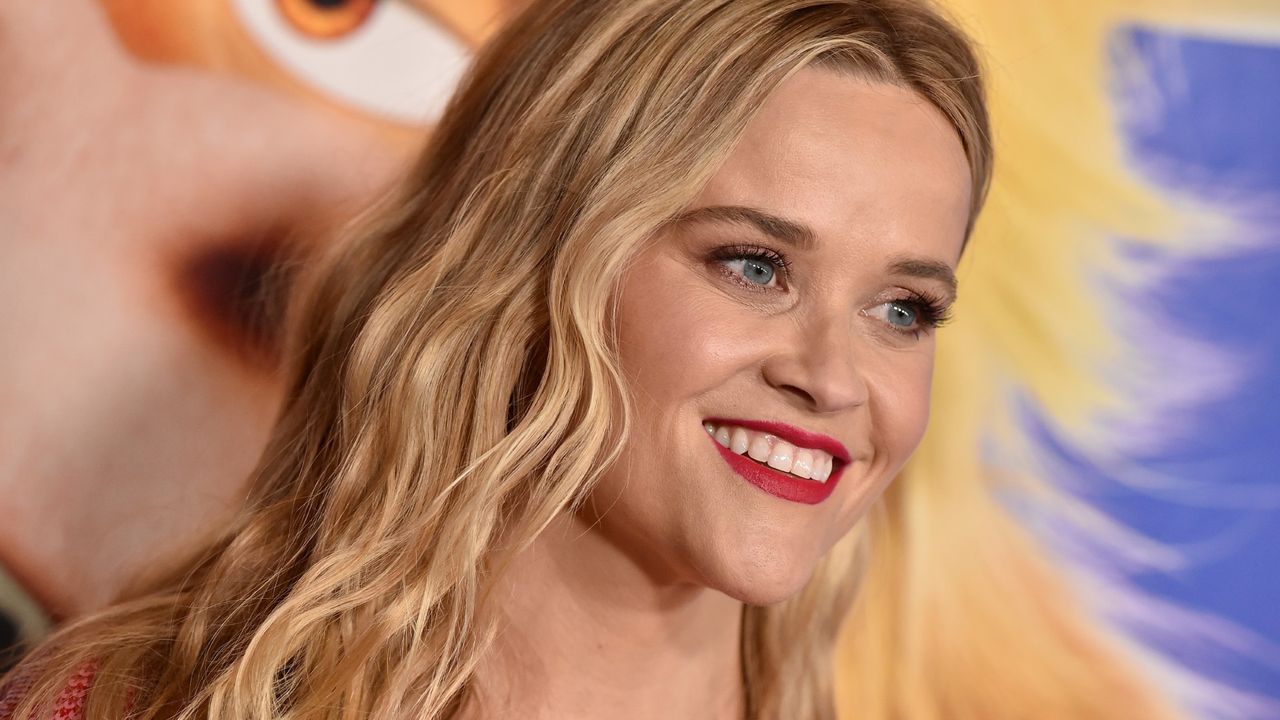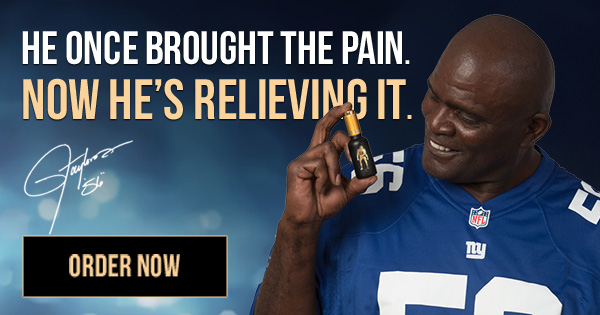 (Image credit: Getty Images)
When she's not busy being one of Hollywood's most powerful producer-actor double threats, Reese Witherspoon also takes a keen interest in beauty, which is handy for those of us with a keen interest in celebrities' skin routines. Having partnered up with clean beauty brand Biossance Reese took to her Instagram to share a simple three-step ritual of their squalane products (one of which we named the best brightening oil in our w&h skin essentials Skincare Awards)
Treat: "Ever since I had babies, I've had these little brown spots," Reese says, pointing out some areas of pigmentation and dabbing Biossance Squalane + Vitamin C Dark Spot Serum into her jawline and cheeks.
Repair: She then applies Biossance Omega Repair Cream all over her face and decollete, saying "It's really lightweight and I put it on in little circles. You can't forget your neck—it's so important." 
Seal: Finally, she pats in that w&h award-winning Squalane + Rose Facial Oil in using her hands, to seal in the previous treatments, saying "this is my favorite." Thanks to its deeply nourishing powers this would be ideal for dehydrated skin.
View Reese's picks…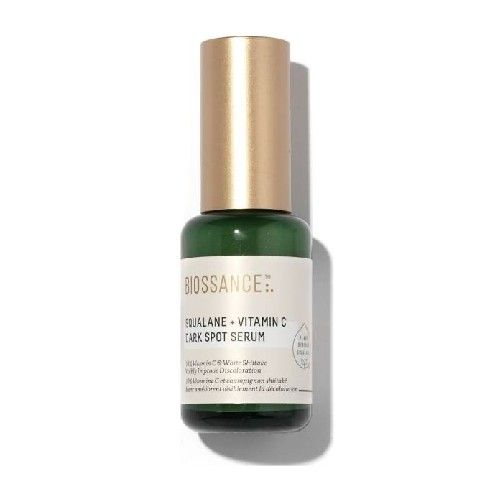 Biossance Squalane + Vitamin C Dark Spot Serum | RRP: $62/£49
A tone and radiance boosting serum that's formulated with clean, natural ingredients.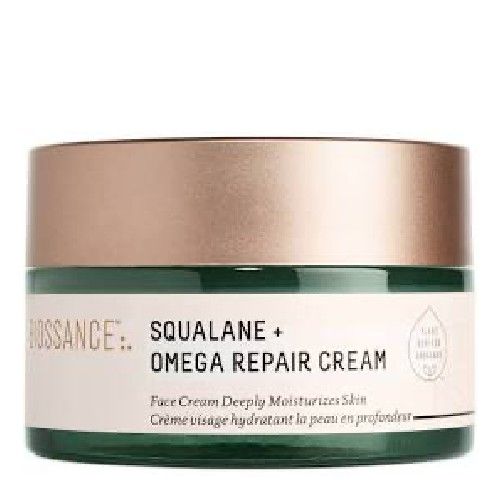 Biossance Omega Repair Cream | RRP $58/£45
A gentle and non-sticky hydrator that would suit almost any skin type, with the brand's signature ingredient, plant-derived squalane.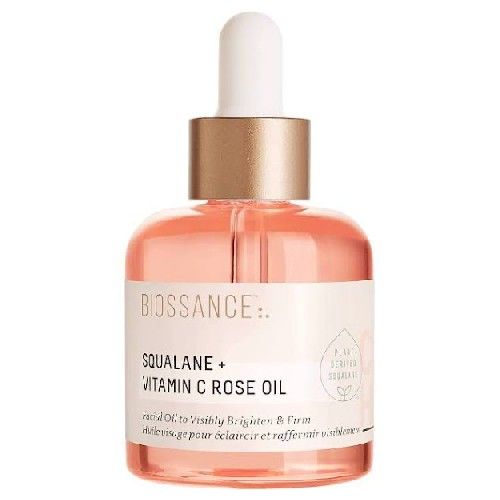 Biossance Squalane + Rose Facial Oil | RRP: $72/£55
This luxuriously textured facial oil blends nourishing squalane with brightening Vit C.
8. Chrissy Teigen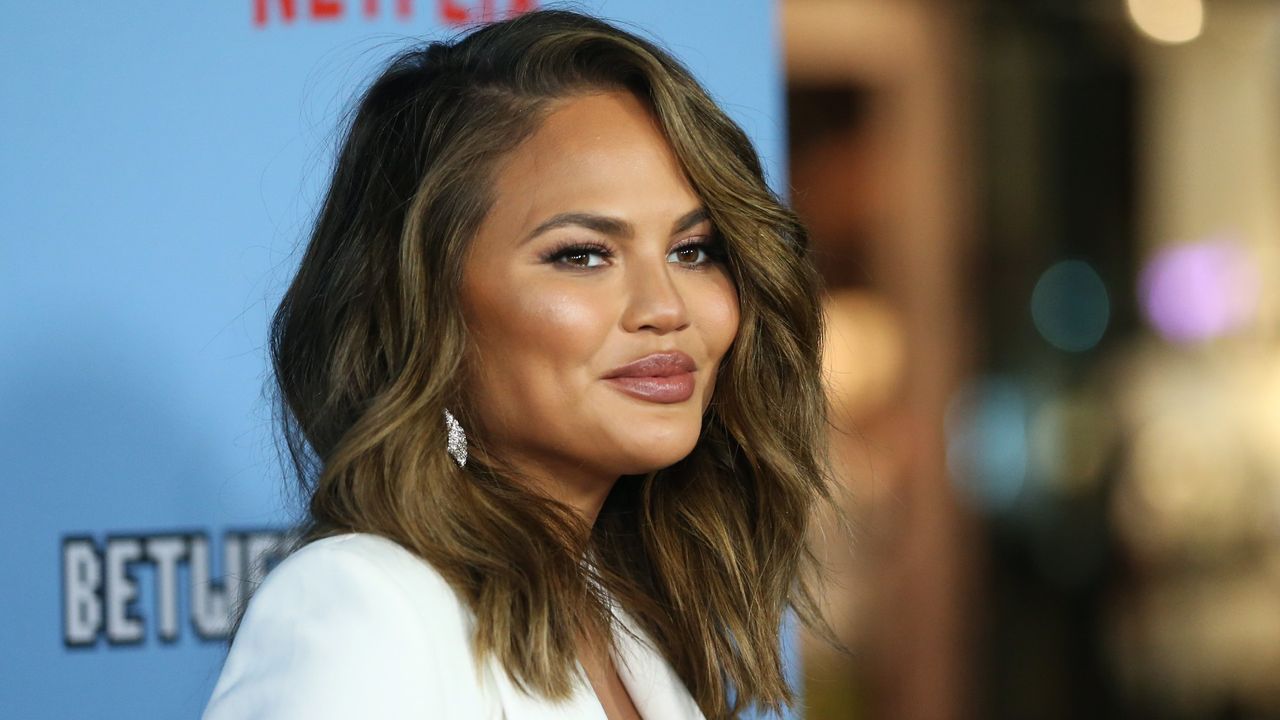 (Image credit: Getty Images)
Not only do we love Chrissy Teigen for her delicious recipes and honesty on social media, she's also known for sharing a skincare secret or two. The model revealed her daily routine to her 35 million+ followers on Instagram. "I will admit I am def proud of my skin lately and feeling myself," she captions the post, "I kind of use whatever is closest." And these are the products she keeps at hand: 
Cleanse: Chrissy admits her dedicated facialist, Shani Darden, forces her to use iS Clinical Cleanser, saying the product is one of the only things she uses consistently—"they've always been so good to me." 
Hydrate: Teigen is also a fan of La Mer Moisturizing Cream and Concentrate, saying, "$, I know I know but I gotta be honest." 
Decongest: At the lower end of the price scale, she loves Biore's chin and nose strips to keep her pores clear. "Mix that with Simon Ourian's Firm and Fade Cream when I'm feeling icks, and there you have it. A very simple routine!"
Exfoliate: Nearly forgetting one of her favorites, the model later edited the caption to add: "Forgot one of my most important products, Dr. Denis Gross Alpha Beta Peel Pads. So important for on and around my nose and chin. You'll notice a HUGE difference!." Sold. 
View Chrissy's picks…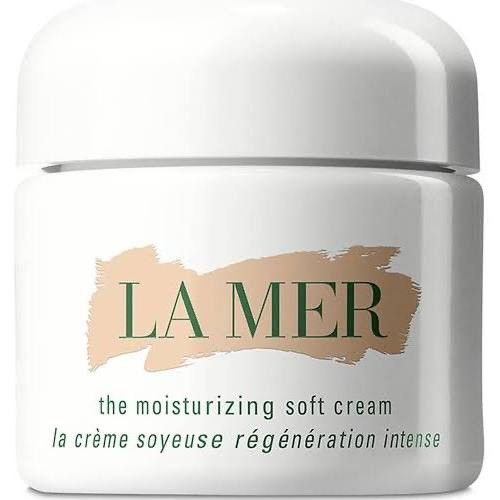 La Mer the Moisturizing Cream | RRP: $275/£245
The most luxurious moisturizer imaginable containing the brand's restorative Miracle Broth—if you can afford it your skin will thank you.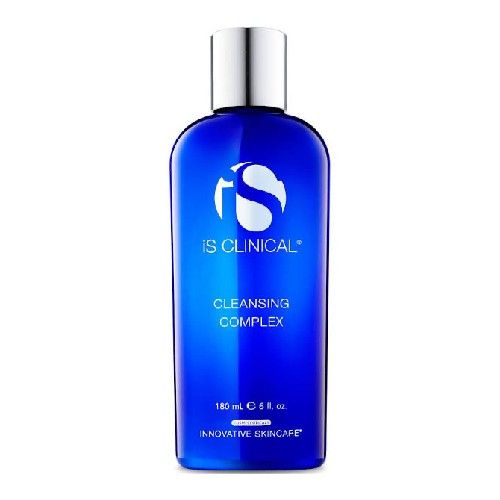 iS Clinical Cleansing Complex | RRP: $44/£36
A favorite of skin doctors and facialists alike, this fresh cleanser contains antioxidants and gentle exfoliators suitable for daily use.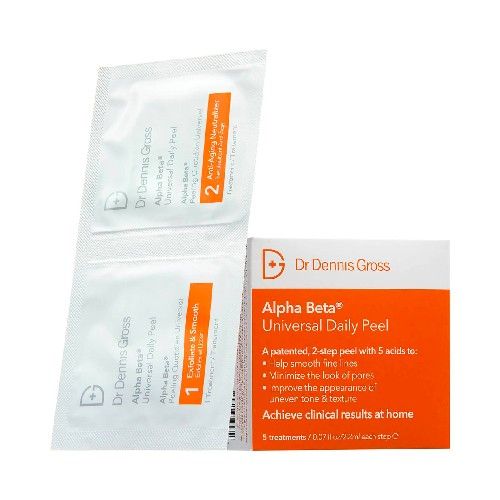 Dr Dennis Gross Alpha Beta Universal Daily Peel | RRP: $22/£18
These handy peel pads are loved by many celebs for an effective combination of aha and bha acids