CONTENT WARNING! This list contains spoilers for the first three episodes of season 3 of The Boys.
At long last, season 3 of The Boys has arrived on Amazon Prime Video, and it is back with a vengeance. The first three episodes were released as part of the premiere, each chock full of exciting scenes and plenty of blood and guts. This season as ever is a delightfully gory departure from the classic superhero genre presented by Marvel and DC. The first three episodes certainly do not disappoint, and fans are excited to see more. Many took to Twitter to share their instant reactions to each shocking moment from the season 3 premiere.
SCREENRANT VIDEO OF THE DAY
The Boys Are Back In Town!
#TheBoys is so damn good. I love show's that have the courage to do what others won't. This show does that and I love it.
— Matt Ramos (@therealsupes) June 3, 2022
The Boys continues to shake it up by being so largely unique in the crowded field that is live-action superhero stories. Most movies and tv shows coming from Marvel or DC are geared towards younger audiences, and thus are less inclined to show violence and carnage as readily as The Boys – though recent installments in Doctor Strange in the Multiverse of Madness and Peacemaker push the limits.
RELATED: Peacemaker Vs. The Boys: Which Edgy Superhero Show Is Better?
This alone greatly excites fans and will make them return week after week to watch Billy and the Boys try to take down Homelander and the supes. Thankfully, The Boys isn't the only show to take this approach, and fans can also see a similar perspective on superheroes on Amazon Prime Video in Invincible.
Charlize Theron Again?
The first episode kicks off showing New York City in ruins and the culprit behind the destruction is Stormfront. Of course, this turns out to be an in-universe propaganda film called Dawn of the Seven, but it excitingly features Charlize Theron cameoing as Stormfront. It is a fun and unexpected way to open the season and further solidifies The Boys as satire, with the film parodying Batman v Superman: Dawn of Justice.
This comes only a month after her surprising introduction in the MCU as Clea in Doctor Strange in the Multiverse of Madness. While there are plenty of places for Clea to appear again in the MCU, Theron's involvement in The Boys was likely just that, a cameo.
Proof Thanos Could've Been Stopped Sooner
I'm about 10 mins into #TheBoys and they just proved that all the Avengers really need to do to defeat Thanos was flick Ant-Man in juuuuuuust the right direction
— New Rockstars (@NewRockstars) June 3, 2022
For years audiences have been making jokes about how Ant-Man could've easily defeated an unaware Thanos in Avengers: Infinity War by shrinking down and blowing him up from the inside. Very early into the first episode, The Boys twists this and a graphic and shocking fashion. Brett Geddes appears as Termite – the pastiche of Ant-Man – who kills his lover by sneezing and accidentally enlarging from inside him.
There have been all sorts of crazy deaths, especially in some of the best episodes of The Boys, but this one might take the cake. This moment lit Twitter up and quickly viewers realized this season is not holding back. In a strange way, this gruesome death just got fans more excited for the rest of the season – and it just goes to show that Ant-Man could've prevented the Blip.
Homelander, One Of The Greats
The character idea of an evil superman – a god among men, who truly believes himself a god – has been done before. Look at Omni-Man in Invincible or even in DC with Injustice, yet Homelander in The Boys might be the best. Not only is he insanely powerful, but he is unraveling and becoming more and more unhinged.
RELATED: The 10 Strongest Comic Characters Outside Of Marvel And DC
This is due in no small part to Anthony Starr's spectacular performance. Homelander's always been the big bad when the cameras aren't rolling, yet that is looking to change in season 3. He has the audience just as nervous as the characters around him, worrying when he might snap and make good on his threats.
Poor Timothy
You gotta put Timothy on the grill, a lil salt and pepper, cmon now 😭 #TheBoys
— Oluwajomiloju (@JomiAdeniran) June 3, 2022
Homelander continues to torture his fellow supes and especially Starlight since she's brave enough to challenge him. He does so by bringing back the Deep, played by Chace Crawford, who was kicked off the team following him assaulting Starlight. However, that doesn't mean he lets the Deep off any easier.

One of the most horrific moments comes during a dinner between Homelander, Deep, Ashley, and Cassandra. Not only does Homelander only have seafood served – which Deep would naturally revile as their protector – but he forces Deep to eat his friend Timothy the octopus alive. It is utterly terrifying to see the horror on Crawford's face, exacerbated by his wife's strange delight in watching.
Introducing…Soldier Boy!
Now that embargo is up, Jensen Ackles as Soldier Boy is the MVP of Season 3. He's outstanding in this, the best I have ever seen him act. Even more unhinged and crass than this shows you. Wait till you all see him in action. #TheBoys https://t.co/mbRDHtm78p
— Shaurya Chawla (@_ShauryaChawla) June 2, 2022
Season 3 also introduces several new supes including Jensen Ackles as Soldier Boy, the Captain America pastiche who will play an important role throughout the rest of the season. Unlike his comic origins, Soldier Boy in The Boys is a hero from World War II and is framed as the Homelander before Homelander, remaining a popular and legendary hero decades after his supposed death.
RELATED: Everything We Know About The 7 New Supes In The Boys Season 3
So far, he's only appeared in flashbacks – and promotional material like in this tweet Fans are eager to see more of this exciting character, and given many critics' responses to the season and specifically Ackles' performance, they are surely in for a wild ride.
A Perfect Line Reading
This characterization of Soldier Boy varies from his comic origins as a more heroic, yet cowardly figure. Here, he is initially painted as a legendary hero, but as the episodes progress, viewers learn he is not so unlike his fellow supes. He is cocky, dangerous, mysteriously responsible for killing MM's family, and he exudes toxic masculinity as demonstrated by his reaction to getting rejected by a young Grace Mallory.
Many fans gleaned onto this scene in particular for the superb face acting demonstrated by Ackles. He's very like Homelander, being the charismatic leader to the public, but in secret, he is cruel and irrational. Fans can expect this to be explored more given the mysterious nature of his alleged death.
It's Not Just Action
The Boys is one of my top shows right now, it's very well done with some INCREDIBLE performances from Anthony Starr and Karl Urban (along with others!)
— Shane (@RognornYT) June 1, 2022
While The Boys is recognized for its raunchy tone and graphic carnage, some of the best moments come when the characters aren't fighting. Specifically, there is a scene between Butcher and Homelander that is so captivating as they discuss Ryan, Homelander's son with Butcher's late wife, Becca.
Karl Urban and Anthony Starr are both in career-defining roles as Butcher and Homelander, respectively. Scenes like this with heightened stakes, seeing Butcher outright threaten and challenge Homelander are always thrilling and nerve-racking to watch. These moments of stillness, while packed with tension, are what make the eventual fights and action sequences all the more exhilarating.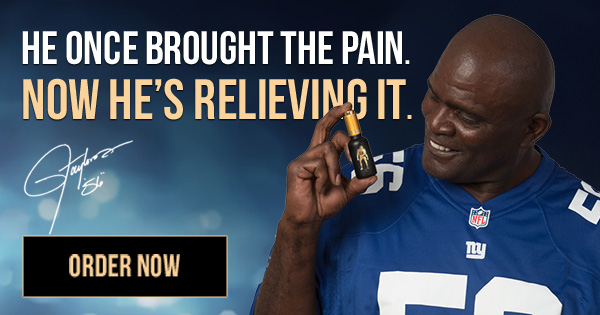 NEXT: 10 Short Superhero Shows That Are Perfect To Binge In A Long Weekend
The Boys Just Made THAT Thanos & Ant-Man Theory Much Worse
About The Author

Bradley Prom
(77 Articles Published)

Bradley Prom is a writer and a University of Minnesota alum living in Los Angeles with a deep love for the movies, television shows, games, books, and stories that have inspired and provoked him throughout his life. He grew up on Star Wars, Justice League, Jurassic Park, Pokémon, Spider-Man, Harry Potter, and Avatar the Last Airbender – to name a few or seven. In adulthood, his passions and tastes have evolved to include other fantastical tales, reality tv, and comedy.
As a member of the LGBTQ+ community, Bradley has a great appreciation for queerness in all forms throughout all facets of entertainment and modern culture. He hopes in developing his own stories and shows, he will help see such representation grow and evolve. //
Twitter: @BradleyProm21 // Instagram: @bradleypromking
More From Bradley Prom