2021 had a bunch of amazing games, but 2022 is shaping up to have an even more stacked slate. With sequels to big games like God of War to small indie games like Tchia, the year runs the gamut from first-party AAA exclusives to games made mostly by a single person. Here are 50 games worth keeping an eye out in 2022. Just keep in mind that this only includes games with exact or vague 2022 release dates and new titles, which means that interesting remasters coming like Uncharted: Legacy of Thieves Collection and Life is Strange Remastered Collection aren't making the cut, either.
Tom Clancy's Rainbow Six Extraction
January 20, 2022
While 2021 saw co-op shooters like Back 4 Blood and Aliens: Fireteam Elite, 2022 is kicking off with yet another co-op shooter with Rainbow Six Extraction. Extraction looks to be taking some of the mechanics from Rainbow Six Siege and its Outbreak cooperative event and building a whole game around it. With all sorts of progression trees, missions that change every time, and multiple maps, this might be the co-op title to kick off the year for those who want to move away from shooting xenomorphs and zombies.
Pokémon Legends: Arceus
January 28, 2022
RELATED: Pokémon Legends: Arceus Teases New Pokémon in Creepy Found Footage Teaser
Pokémon has needed some sort of shakeup and even though it isn't yet clear if Pokémon Legends: Arceus will be the change it needs, it is a change nonetheless. This Pokémon game is structured differently than past entries and appears to be taking some notes from The Legend of Zelda: Breath of the Wild as players move freely around an open space in the Hisui region and interact with wild Pokémon. It's a big swing so hopefully Game Freak knows how to evolve the series while keeping what people like about it in the first place.
Dying Light 2 Stay Human
February 4, 2022
RELATED: 15-Minute Dying Light 2 Gameplay Trailer Showcases Stronger, Late-Game Abilities
Dying Light 2 has taken a long time to come out, but it seems as though Techland is taking that extra time and trying to make sure that this is a proper sequel. Almost everything in Dying Light 2 looks better and more fleshed out, using the promising first game's foundation to create a truly thrilling zombie game with heavy parkour elements. Fluidly running, jumping, and gliding around the city looks kinetic and deep and the promise of meaningful choices is alluring and shows that this title might have been worth the seven-year wait.
OlliOlli World
February 8, 2022
RELATED: OlliOlli World Release Date Revealed With DLC Roadmap
Roll7 has completely changed what OlliOlli looks like for OlliOlli World, but it hasn't upended the best part of the series: the gameplay. This third entry has the same excellent skating controls as before that give players the freedom to move through levels with as much finesse and style as they can muster. And with expanded customization, more moves, and a unique art style, this has a significant chance of being the best installment in one of the most underrated skating franchises in gaming.
Sifu
February 8, 2022
RELATED: Sifu Release Date Moved Up, Surprisingly
Sloclap's melee brawler Absolver had potential but was inundated with too many systems. Sifu, the team's next title, looks like it has learned all the right lessons, keeping the fast-paced and deep combat, but axing all the fluff that made Absolver too much to swallow. With such brutal fights that contain a wealth of options and mechanics, Sifu is positioning itself as one of the most promising indie titles of the year.
A Memoir Blue
February 10, 2022
Annapurna Interactive is known for publishing unique games and that also applies to A Memoir Blue. It's a beautiful game with unrealistic scenery that is not meant to be taken literally as developer Cloisters Interactive describes it as an "interactive poem." These otherworldly bits sit alongside a very human story that hones in on a relationship between a mother and daughter. Regardless on whether its touching premise and impressive graphical style turn out, A Memoir Blue seems as though it will be different from most other games in 2022.
Horizon Forbidden West
February 18, 2022
RELATED: Horizon Forbidden West Gameplay Video Details New Snake Robot Enemy
Horizon Zero Dawn was one of Sony's best new IPs during the previous generation and Horizon Forbidden West looks to be expanding that in all the right ways. A luscious new setting, a multitude of new robotic foes to take apart, and a deeper combat system show that Guerrilla Games is committed to expanding upon what worked with the first title. And with such a solid base to work from, Forbidden West has a great chance of excelling and being one of the stronger open-world games in a year with plenty of competition.
Elden Ring
February 25, 2022
RELATED: Elden Ring Delayed Just Over a Month
There are few games that are more anticipated than Elden Ring and with FromSoftware's pedigree, it's not hard to see why. Elden Ring looks to be the next step of the FromSoftware template, taking the linear dungeon design of its prior titles and mixing it with a more open world. The established methodical combat that rewards timing and intelligent play is a known quantity, but if FromSoftware can combine that with an open world that is equally satisfying to explore, then Elden Ring may be one of its best titles to date.
Assassin's Creed Valhalla: Dawn of Ragnarök
March 10, 2022
RELATED: Assassin's Creed Valhalla Dawn of Ragnarök DLC Officially Unveiled With Release Date
Dawn of Ragnarök is not a new game, but with Ubisoft proclaiming that this Assassin's Creed Valhalla expansion is over 30 hours, it may as well be. This DLC takes players to Svartalfheim and seems to be in the style of the Asgard and Jotunheim storylines from the main game in that it dips into fantastical elements. Assassin's Creed Valhalla was too big and did not need more content, but Dawn of Ragnarök might prove that notion wrong if it does indeed expand upon the best threads in the main game.
Tunic
March 16, 2022
Tunic has been in development for such a long time that it is hard to believe it is finally coming out. This Zelda-like title calls back to the earlier top-down entries in the series where it lets players explore and figure out the path forward themselves. This is mainly showcased in the game's unique language that's even found in its in-game help screens that look like old video game manuals. It's coated in mystery and may be a little obtuse, but some great games in recent years have shown that pushing back against players is just what some people want.
Stranger of Paradise: Final Fantasy Origin
March 18, 2022
RELATED: Stranger of Paradise: Final Fantasy Origin Locks 3 Missions Behind Digital Deluxe Version
Stranger of Paradise: Final Fantasy Origin is a bizarre Final Fantasy spin-off with an incredibly dry art style, but that's par for the course for Team Ninja. Stranger of Paradise's combat is fast and looks rather complex, which is not surprising coming from the team behind Ninja Gaiden and Nioh. It is putting a rather Team Ninja-esque spin on the series that may or may not pan out, but at least it will be different and full of chaos (and probably memes about said chaos).
Tiny Tina's Wonderlands
March 25, 2022
RELATED: Wonderlands Revealed, Stars Andy Samberg, Wanda Sykes, and More
Borderlands can be a divisive series, yet it is undoubtedly a popular one. Tiny Tina's Wonderlands is technically not a Borderlands game, but it may as well be one as it has many of the same shooting, procedurally generated weapons, and RPG elements users love about that series. This spin-off adds more of a fantastical twist to that established scaffolding with a dungeon master that can change the game world and an array of magical spells players can cast. It probably won't appeal to those who despise the series and its humor, but that also means it will likely be exactly for those who love this style of looting and shooting.
Evil Dead: The Game
March 2022
RELATED: Bruce Campbell on Voicing Ash in Evil Dead Game: 'I Can't Physically Do That Crap Anymore'
There has been a bit of an onslaught of multiplayer horror games, which Evil Dead: The Game falls right into. But the name is what sets this one apart as Evil Dead is a fan-favorite franchise that hasn't gotten a proper video game in almost two decades. Players can play as characters from the franchise (some of whom are voiced by the original actors) as they work together to try and damn the Kandarian demons back to where they came from. It remains to be seen how open the mechanics are and what the Kandarian demons play like, but the heavy involvement from Bruce Campbell himself seems to be enough of a blessing to at least check out.
Forspoken
May 24, 2022
Forspoken is being developed by many team members that created Final Fantasy XV but is widely different from that established series. It stars a young woman named Frey that gets transported from modern-day New York to the fantasy world of Athia, which is an unorthodox and inherently intriguing setup. Gameplay is also based on kinetic action that sees players whipping around and throwing spells like some sort of Spider-Man turned sorcerer. And with a narrative team that includes Rogue One's Gary Whitta and Uncharted's Amy Hennig, Forspoken seems to have all the right pieces in place to be one of 2022's stronger RPGs.
Tchia
Spring 2022
Tchia is a sweet little indie game about a young girl that is exploring islands based on New Caledonia, which is just off the eastern coast of Australia. Even though it is a bit of a tired comparison, the game has some Breath of the Wild vibes as it urges players to explore and tinker with its many different variables as they glide around and shapeshift to bounce around. A unique and culturally rich setting and gameplay mechanics that encourage players to experiment are what make Tchia more than just an indie game that just looks cute on the outside.
Star Trek: Resurgence
Spring 2022
RELATED: Interview: Star Trek: Resurgence Devs Talk About Adapting a Big License & Returning to the Narrative Adventure Genre
Telltale's influence can be felt in a few different games, but especially in Star Trek: Resurgence, which is being developed by a new team made up of around 20 ex-Telltale devs. This narrative adventure game takes players into the beloved universe and lets them make choices that shape the world. With such storied talent behind it, Resurgence has the chops to be one of the better Star Trek games out there.
Ghostwire: Tokyo
Spring 2022
RELATED: Ratchet & Clank: Rift Apart, Ghostwire: Tokyo Detail DualSense Features
Tango Gameworks' next game looks to be far from The Evil Within, but equally as trippy. This first-person adventure isn't a horror title, but draws from Japanese folklore and sees the player using spells to dispose of demons from a first-person perspective using a combat system that is like "karate meets magic." If it sounds a bit like a magical Doom, it might be because Shinichirō Hara, a person who also worked on 2016's Doom, is the combat director on the title. Even with that comparison, there doesn't seem to be much like it.
Saints Row
August 23, 2022
RELATED: Saints Row Reboot Delayed Out of February in Order To Be 'F-king Awesome'
Saints Row needed some sort of reboot and that's exactly what the simply titled Saints Row is. The new southwestern setting is an inventive backdrop to what looks like a game that has a lot of the same quirky ridiculousness that defined the last few entries. This open-world game saw a huge delay out of February, but given all the competition and the pressure to properly restart the series, that was likely a great choice. However, we will have to wait until August to see if the extra wait results in a quality reboot.
Starfield
November 11, 2022
RELATED: Starfield Planned To Be Fully Shown in Summer 2022, More Revealed in AMA
It's been a long time since Bethesda Game Studios developed a hit. Fallout 76 got better over time but wasn't what players wanted. Starfield seems like it is trying to give players that classic Bethesda RPG and then some. The studio hasn't released footage outside of the debut trailer, but given how this is the next big RPG from one of the most acclaimed RPG studios in gaming history, it's hard not to at least be curious about what the team is cooking up.
Thirsty Suitors
"Soon"
Many RPGs are about saving the galaxy or the world, but Thirsty Suitors is an RPG about making up with exes, skateboarding, and cooking. The reveal trailer from The Game Awards evoked slight Scott Pilgrim vibes, but with a cast and culture not typically seen in video games. With a quirky personality and unique premise, Thirsty Suitors might be one of the weirdest RPG of the year.
Marvel's Midnight Suns
Q3/4 2022
RELATED: Marvel's Midnight Suns Gets First Gameplay Walkthrough, Uses Card System
Firaxis Games is a perfect fit for Midnight Suns, the upcoming Marvel strategy RPG, because of its history of making strategy games. Midnight Suns seems to be taking some cues from XCOM like its strategic combat, but taking them in a slightly different direction that appears to be drawing from the recent onslaught of card-based games like Slay the Spire. Looking at the darker, more magical side of Marvel is already a unique starting point, but getting one of the most acclaimed strategy developers to create a strategy game within that universe means this will probably be one of the more unique Marvel video games.
Redfall
Q3 2022
RELATED: Co-Op Vampire Shooter Redfall Coming From Arkane
Arkane is known for its immersive sims, but not its multiplayer, something it is trying in Redfall, its upcoming cooperative shooter. The team's inexperience in the genre might be worrying, but Arkane's proficiency in creating deep worlds and fluid gameplay mechanics inspire confidence that this co-op title with a whole lot of bloodsucking vampires won't actually suck at all.
Sonic Frontiers
Q4 2022
RELATED: Sonic Frontiers Trailer Reveals Open-World, BOTW-Like Entry
Sonic Frontiers is the next big 3D Sonic game. And while that may not be exciting for some, it is, like a lot of games, taking inspiration from Breath of the Wild with its open zones. Sonic has often struggled in 3D and Frontiers might not be any different, but this direction may be a breath of fresh air the series has needed for a long time.
Sea of Stars
Holiday 2022
The Messenger was a fantastic throwback to Metroid and Ninja Gaiden and Sea of Stars, Sabotage Studio's second game, is planning to be a throwback of JRPGs from that very same era. Yasunori Mitsuda, the composer of the Chrono games and Xeno series, is even composing the game. There are touches of new and old in Sea of Stars with old school presentation and its more modernized timing-based combat system and lack of random encounters. If Sabotage is able to faithfully recreate the genre while updating it as it did with The Messenger, then Sea of Stars will likely be one hell of an RPG.

God of War: Ragnarök
2022
RELATED: God of War: Ragnarok Gets First Trailer, Teases Thor Showdown
The original God of War II was a big refinement over the original so it's hard not to think God of War: Ragnarök will do the same. Sony Santa Monica has not shown anything outside of its reveal trailer, but with such an impeccable foundation to work from, the studio is working with a good starting point. There's a lot riding on Sony Santa Monica to bring this series to a fitting end, but the team has proven that it is worthy of creating excellent games and even better sequels.
The Legend of Zelda: Breath of the Wild Sequel
2022
RELATED: Zelda: Breath of the Wild 2 Release Window Announced In New Trailer
Nintendo has been tight-lipped about the sequel to one of the most cherished games it has ever created. The sequel to Breath of the Wild doesn't even have a proper name because it would give away too much. And this secrecy only makes the game more intriguing. The secrecy combined with the idea of following up one of the most influential games of the last decade and Nintendo's reluctance to make true Zelda sequels mean that this game will almost assuredly be one of the most-discussed titles of 2022.
Stray
2022
There are not a lot of games that let players control a cat, but that is where Stray comes in. This cutesy platformer has an interesting style and futuristic setting that seems to go beyond the appeal of its furry protagonist.
Somerville
2022
Somerville is coming from some of the same minds who made Limbo and Inside, two of the most well-regarded cinematic platformers ever made. The trailers for Somerville evoke a similar atmosphere and style, but, going off those two aforementioned games, this upcoming title will likely veer into unexpected and wild territory.
A Plague Tale: Requiem
2022
A Plague Tale: Innocence is one of the more underplayed titles of the last few years and made it seem like it wouldn't get a sequel, which was disappointing since it did leave plenty of room for improvement. Thankfully, Asobo Studio is making A Plague Tale: Requiem and will get a chance to not only smooth over the gameplay but also let players spend more time with Amicia and Hugo. Asobo hasn't spilled many details about this sequel, but it appears as though Amicia is more capable, something that's likely to result in the solid gameplay loop the first game deserved.
Oxenfree II: Lost Signals
2022
Oxenfree's terrific natural dialogue system was a fresh way to reimagine the narrative-based game in the wake of Telltale's more straightforward dialogue choices. The sci-fi story and organic dialogue worked in tandem with said dialogue systems to create a memorable and clever story that inventively broke the fourth wall. Oxenfree II stars different characters, but the same island, which opens the door for more spooky antics and more captivating conversations.
Neon White
2022
Neon White is decidedly not Donut County, a game about gentrification via cartoonish raccoons. Neon White is instead very much inspired by anime in its fast movement and overall look. The gameplay is dictated by absurd action that sees players deciding whether or not they want to use the cards scattered around the level as weapons or as parkour moves. For example, a card may yield a double jump or the use of a pistol. The skill-based nature of it all and quick pacing seem to incentivize clever play and replayability, which is a huge but welcome departure for a guy whose first game was about naïve trash pandas.
Arc Raiders
2022
Arc Raiders is a co-op experience that utilizes its physics sandbox that's supposed to create a "truly dynamic player experience" and demand "unrehearsed creativity." Some of this was shown in the trailer as the players shot off the leg of a giant robot and watched it crumble. New studio Embark Studios is also made up of ex-Battlefield developers, which gives some prestige to this unique free-to-play title.
Bayonetta 3
2022
RELATED: Bayonetta 3 Returns From Hiatus With New Trailer & Release Window
Bayonetta 3 has gone dark for so long that it seemed like it would never come out. But the grand re-reveal of the game demonstrated that the third entry was indeed more than a logo. The first gameplay trailer showcased the stylish melee action combat the series is known for, but also the new Demon Masquerade that promises kaiju-like battles, too. Bigger isn't always better, but it may be for something as extravagant as Bayonetta.
The Callisto Protocol
2022
Striking Distance Studios has shown nothing of The Callisto Protocol since the reveal trailer so it's not even clear if it is still coming in 2022. However, any horror game from the minds behind Dead Space has earned the right to garner excitement, even if it remains almost a total mystery.
Dead Space
2022
RELATED: Dead Space Remake Will Not Have Camera Cuts or Microtransactions
And speaking of Dead Space, the remake of the first Dead Space is still slated for 2022. The series infamously petered out with a disappointing final game so going back to its roots and remaking the first title is a decent way to remind players why they loved the series to begin with. Electronic Arts even surprisingly showed an incredibly early build of the game and its new dismemberment system, which seemed to show that the team knows what it is doing when it comes to this fan-favorite title.
Suicide Squad: Kill the Justice League
2022
RELATED: Suicide Squad Trailer Shows Gameplay for Four Very Violent Anti-Heroes
Rocksteady Studios' Suicide Squad: Kill the Justice League is a radical departure from the Batman games it was famous for. However, it seems as though the title might still have its own unique flavor. The story trailers have showcased a more humorous tone while the gameplay trailer revealed a fast-paced, kinetic game with four unique anti-heroes. It remains to be seen if these changes are something too far out of Rocksteady's comfort zone, but it is a talented team that dramatically raised the bar for licensed comic book games, meaning that if any studio could pull this off, it's Rocksteady.
Gotham Knights
2022
RELATED: Gotham Knights Story Trailer Shows Mysterious Court of Owls
Gotham Knights is also a departure from the typical Batman Arkham games, but this co-op brawler is unique enough to warrant at least some attention. The Court of Owls storyline at its core is an intriguing setup and the cooperative nature of it all could add a whole new wrinkle to the melee combat and stealth. Of course, these could also dilute the free flow perfection of those Batman Arkham titles, but this reinvention seems at least worth a look, especially given the history behind the game and Warner Bros. Montreal.
MultiVersus
2022
RELATED: WB's Crossover Platform Fighter MultiVersus Officially Unveiled
Now that Super Smash Bros. Ultimate is done, other platform fighters will get to shine. Nickelodeon got its shot with Nickelodeon All-Star Brawl and Warner Bros. is putting its hat into the ring with MultiVersus. However, MultiVersus has a more promising feature set with a star-studded voice cast, full crossplay, and free-to-play business model. With a more inviting game with almost no barriers and a stacked cast with many familiar faces from a ton of franchises, MultiVersus could be the platform fighter of choice in the absence of Smash Bros.
Hogwarts Legacy
2022
J.K. Rowling is still being J.K. Rowling, but it's hard to completely overlook a full RPG in the Harry Potter universe, a series that seems tailor-made for such a genre. Avalanche Software has not unveiled much about the Hogwarts Legacy outside of its late 1800s time period and its morality system, but, given how it is still scheduled for a 2022 release, the team is likely to start taking off the invisibility cloak and reveal more to the world.
Metal Hellsinger
2022
Metal Hellsinger is a first-person shooter focused on demons, heavy metal, and shooting to the beat, like if Doom was synced to a metronome. It's a novel idea seen in other games like 2020's BPM: Bullets Per Minute, but it looks a little more polished (and metal) in Metal Hellslinger.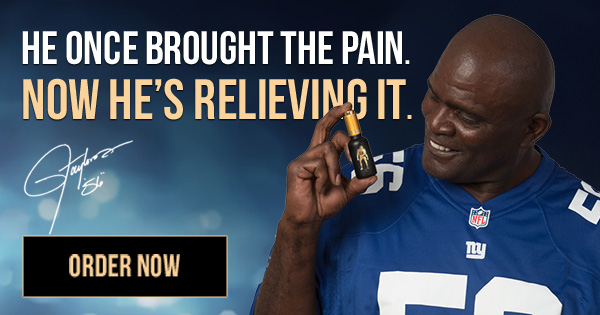 Goodbye Volcano High
2022
There aren't enough games about dinosaurs in high school but Goodbye Volcano High is trying to fix this. This game covers many of the typical high school topics like growing up and acceptance but through the lens of creatures that are about to go extinct. It's also a rhythm game that lets users construct their own songs and has a branching narrative, but it's one of those games where the premise itself is a solid hook.
Little Devil Inside
2022
Little Devil Inside is yet another indie game that has been in development for years but made a big splash at the PS5 Showcase in 2020 and another (albeit smaller) splash at its State of Play in October 2021. It seems to be trying to do a lot of things at once with its survival-infused take on a combat-driven, open-world RPG with some roguelike elements, but it has a unique enough presentation and art style to justify the attention Sony is giving it.
Prince of Persia: The Sands of Time Remake
2022
RELATED: Ubisoft Gives Prince of Persia: The Sands of Time Remake Update
Prince of Persia: The Sands of Time Remake got properly roasted for its visuals, which caused Ubisoft to delay the game multiple times. And while the publisher hasn't shown off the title since that rocky reveal, it's still a remake of the first Prince of Persia game (with modernized controls), which is one of the most well-regarded platformers of all time.
Mario + Rabbids Sparks of Hope
2022
RELATED: Mario + Rabbids Sparks of Hope Announced, Gets First Trailer
Mario + Rabbids Kingdom Battle was one of the surprise titles of 2017 because of its engaging tactical gameplay that was new for Mario and the wacky Rabbids franchise. While the surprise factor that applies to the game itself and seeing a Rabbid in Peach's dress may be gone, this sequel gives Ubisoft the chance to expand and build upon the foundation that made the first game a great ride.
Avatar: Frontiers of Pandora
2022
RELATED: Avatar: Frontiers of Pandora Game Shown by Ubisoft
Ubisoft's open-world formula may be tiring to some, but none of those games are based on James Cameron's Avatar series. Avatar: Frontiers of Pandora is going to be an open-world title only on the current batch of hardware, which is inherently exciting, especially if the first trailer showcasing the Snowdrop engine is any accurate indication. It remains to be seen how far the company will venture outside of its current open-world template, but this game gives the team an ample excuse to try and go for something slightly new in a universe that naturally begs to be explored in a big video game.
Shadow Warrior 3
2022
The new rebooted Shadow Warrior series has been overshadowed by Bethesda's newer Doom and Wolfenstein games, but it still deserves a space in the conversation. Shadow Warrior 3 looks to have more of the wacky, gory, and frenetic shooting that has defined the prior two titles, but cranked up a notch, given the more nimble traversal skills and brand-new grappling hook. Hopefully, this third game won't be as racially insensitive as the past two titles.
Trek to Yomi
2022
RELATED: Trek to Yomi Gameplay Trailer Gives Better Look at Beautiful Black & White Swordplay
Samurai games are hard to ignore, especially when they look as intriguing as Trek to Yomi. This 2.5D black and white title has a stunning style, evoking the samurai films Akira Kurosawa was famous for. Combat also appears to be violent and focused on making the player feel like a badass. Flying Wild Hog is also developing this in addition to Shadow Warrior 3, showing the team's range.
Abandoned
2022
Few developers have gone through as tumultuous as a year as BlueBox Studios, which is still calling on people to stop harassing its team members. And a lot of this controversy has overshadowed the actual game, which is still shrouded in mystery. Some of that mystery will be lifted when Prologue releases early in 2022. It probably won't live up to the Kojima-level of hype that was attached to it, but at least players will likely get a better look at how this survival game actually plays.
Open Roads
2022
Gone Home and Tacoma developer Fullbright is creating yet another narrative-focused game, but one that isn't a walking sim. Open Roads puts players in a car with a mother and her teenage daughter as they talk about family secrets in order to "discover what has been left behind" through a "unique and engaging interactive dialogue system." Open Roads is all about story and character development, which might be tricky for other games, but Fullbright has proven itself in that arena twice before.
Dragon Ball: The Breakers
2022
RELATED: New Dragon Ball: The Breakers Trailer Is Like Friday the 13th but Dragon Ball
Out of all the Dragon Ball games, there has never been one like Dragon Ball: The Breakers. This asymmetrical multiplayer game takes cues from titles like Friday the 13th and Dead By Daylight by putting on almighty villain — in this case, Buu, Cell, or Frieza — against a squad of weaker players. It's the exact opposite of what players of other Dragon Ball games like Kakarot and FighterZ would expect, but that ingenuity is exactly why it's a game worth keeping an eye on.