Kevin Durant is widely regarded as a top-15 player of all time. His ability to score the ball in just about any offensive set and in any possession separates him from other players in his position, and he has arguably the most unique skillset in NBA history considering he is nearly 7 feet tall with a deadeye shooting stroke. Of course, his accolades are impressive considering Durant is a 12-time All-Star and 9-time All-NBA performer who has a whopping 4 scoring titles.
Even with these accolades to his name, Kevin Durant might be one of the most overrated superstars of all time. While that might seem blasphemous considering his elite skill set and offensive ability, his intangibles have to come under question when deeply looking at his career. By pushing away bias and looking past his beautiful shooting stroke, Kevin Durant has disappointed in a few areas over his career. His 2022 playoff season is officially over after he was swept by the Boston Celtics, and it might be time to look back at his career to uncover some reasons why 4-time scoring champion Kevin Durant could be one of the most overprotected and overrated stars in NBA history.
A Natural Scorer, But Lacking In Other Areas
There is no doubt that Kevin Durant is a baller. He is one of the most talented scorers of all time because he holds a career 27.2 PPG on 49.6% FG, 38.4% 3-PT FG, and 88.4% FT. These shooting splits are certainly impressive and are evident of a natural scorer. There is no denying that KD is a top-5 scoring talent of all time and that cannot be disputed.
But what can be disputed is Durant's game as a whole. Throughout his career, Durant has been criticized for not asserting himself in moments when he should. While that could be a testament to an unselfish player who simply wants to play basketball the right way, it is also a signal of his mental weakness. And when his scoring dries out over a game, Durant has the tendency to disappear.
We have seen countless superstars struggle with their shots, but find a way to help their team win games. Durant is not a player who can do that, and as we saw in the series against the Boston Celtics, a lack of scoring means he is relegated to second-tier status as a star. Superstars such as LeBron James, Kobe Bryant, Michael Jordan, and Larry Bird for example are players who can dominate the game even when the shots aren't falling. Kevin Durant has proven he can't will his team to victory if he isn't making jumpers.
Not A Leader Who Can Control His Teammates
Kevin Durant is a nice guy deep in his soul. That is what made him so popular when he entered the league, and why he has a large fanbase right now. A sensitive individual who truly loves the game, KD is a very popular sports figure around the world. But being a nice guy does not often translate in a league with arguably the highest level of competitiveness, because that lends itself to being a pushover.
Looking back at Durant's career, he cannot be considered a natural leader who has the utmost respect, fear, and control of his teammates. For one, Kevin was constantly undermined by Russell Westbrook in Oklahoma City when the point guard would take more shots than him. That frustrated fans and pundits for years, because how can an inefficient shooter like Westbrook take anywhere near the number of shots that KD should? It was inexcusable, and Durant's inability to control Russ ultimately spelled the end of his time in OKC.
Later, even when playing on a championship team with elite talent in Golden State, Durant found himself in another position where he lost control of his teammates. Draymond Green ripped Durant to shreds on the court, essentially admitting that the team did not even need KD to win championships. Would Michael Jordan or Kobe Bryant get insulted by a teammate like that? It is best to leave that as a rhetorical question.
Finally, Durant had little to no control over his teammates in Brooklyn. James Harden was often out of shape and lacked motivation and the Kyrie Irving situation became ridiculous as the weeks went by. As the best player on the team by far and the core of what Brooklyn does, KD was simply an afterthought with regard to pulling the strings and keeping the team focused. These are facts that cannot be considered positive for a player who is considered to be top-15 of all time.
Make No Mistake, Durant's Championships Have Asterisks
When looking at Durant's career as a whole, his accolades that stand out have to be his 4 scoring titles, 2 NBA titles, and 2 Finals MVPs. Winning 2 chips and 2 Finals MVPs are accolades that very few players have ever achieved, and that should elevate KD in all-time rankings, in most cases. But even the biggest Durant supporters will have to admit that the 4-time scoring champion earned his NBA championships through a massive shortcut.
It would be unfair to the greatest players of all time to elevate KD above them when they had to win it the hard way. When Kevin Durant joined Golden State, the entire basketball world was shaken. How could a talent like KD at the top of his game join a franchise that won a title without him? Critics of Durant were flabbergasted by the seeming lack of desire to compete and prove to be the single most dominant player in the world.
The Warriors won the 2015 championship without KD and defeated Durant's team in the Western Conference Finals the following year before reaching the Finals again. For most elite talents in the NBA, the hunger to return to defeat foes is too overwhelming to even consider joining them. Michael Jordan fell at the hands of the Detroit Pistons for years before proving his worth as the world's greatest. Kobe and the Lakers were dismantled by the Boston Celtics in 2008, only to gain revenge in 2010. Even Dirk Nowitzki had to wait 5 years before taking out the Miami Heat franchise that ripped his heart out in 2006. These are just a few examples of elite stars competing at the highest level without shortcuts, but Kevin Durant does not seem to fall in that category.

By joining a 73-9 Warriors squad in free agency, Durant stacked the deck in his team's favor and that is why his NBA championships will forever have asterisks. Even if KD deserves credit for showing up in the Finals for Golden State, his championships should not be the evidence that Durant is a top-15 player of all time.
Won An MVP Award, But Was Never The Best Player In The World At Any Time
Kevin Durant won the MVP award in 2014 by averaging a league-leading 32.0 PPG, 7.4 RPG, 5.5 APG, and 1.3 SPG on 50.3% FG, 39.1% 3-PT FG, and 87.3% FT. There was no doubt that KD had arguably his best season on an individual level because he was showing off his elite shot-making ability that made him unstoppable.
But even in his best individual year, Durant was not the best player in the world. There was never a time that KD was better than LeBron James. In fact, it can be argued that Durant was never the best player in the world at any time. Early in his career, the likes of Kobe Bryant, Tim Duncan, and Dirk Nowitzki were still the most impactful players in the league. Even as Durant matured, he was playing in LeBron's league.
Even if KD was defeating LeBron in the Finals, he had the deck stacked in his favor. It can be argued that Durant was not even the best player in the world in 2019, as that title belonged to Kawhi Leonard who was simply on an MJ-level during the playoffs. Even today, it cannot be disputed that two-way superstar Giannis Antetokounmpo is the best player in the world by far. There might be a no bigger evidence of that than the disappointing 2022 series that KD put up against the Boston Celtics.
The 2022 Playoff Performance Is Inexcusable
An All-Star and superstar player should not have their career defined by a single playoff series. That is simply unfair and completely baseless. But when talking about Kevin Durant, this series opened a lot of eyes considering the criticism of Durant over his career. There is no way around the fact that KD played fearful, confused, and simply out of his depth against the Celtics this year.
Despite averaging 29.9 PPG on 51.8% from the field and 38.3% from three in the regular season, Durant saw his numbers significantly drop. Against the Celtics, Durant could only muster up 38.6% FG and 33.3% 3-PT FG from the field. For a player who must score to be effective, KD was inefficient and that is why the Nets had no shot in the series.
Most importantly, his impact was sorely missing. Simply looking at numbers will not tell the story, because his 26.3 PPG average in the first round could tell the wrong narrative. Rather, Durant played scared and confused. While his head coach Steve Nash deserves blame and the Boston Celtics proved their worth as the best defensive team in the league, KD needs to do better. In 41 minutes of play in Game 1, KD went 1-5 from three and scored 23 points with 6 turnovers. That was a terrible way to start a series because it set the tone the rest of the way for himself and his team.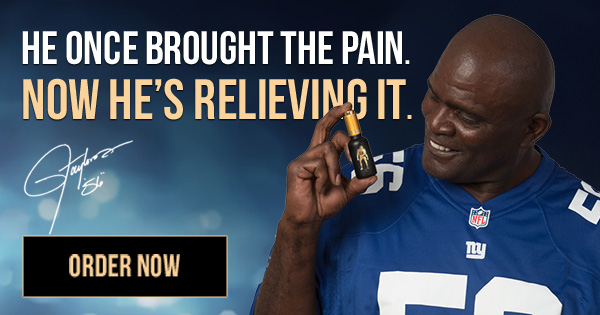 The following game, Durant scored 27 points but shot an ugly 23.5% from the field and once again had 6 turnovers. If it wasn't for his 20 free throw attempts, Durant might have had the ugliest game in recent memory. Of course, his Game 3 performance was simply inexcusably bad. The superstar forward only managed 16 points in 46 minutes, taking only 11 shots and adding 5 more turnovers.
The player who was known as a long-range sniper and efficient scorer barely took shots in the game and did not show any hunger or desire to go out shooting. Rather, KD looked confused and unsure of himself. At age 33 with 13 years under his belt, that is simply unheard of. Rather than giving his team life, Durant laid the biggest egg of his career. Even if Durant dropped 39 points in Game 4, he set the tone for his team in the first 3 games and almost ensured a first-round exit by the time Game 4 came around.
Of course, the Game 4 performance was not enough anyways as the Nets lost the game and got swept by the Celtics. For a star who was considered to be in the same breath as Giannis Antetokounmpo as the best player in the world, this was a series that could be a low point for KD in his career. Overall, this first-round series opened up a lot of eyes about KD because it might have reinforced the criticism that the forward's game and mentality are not all that it was perceived to be.
Kevin Durant is an elite scorer, but he has never proven himself to be a natural leader, a dominant all-around star, or the single best player in the world at any moment of time. Paired with championship titles that came in the way of joining a championship team that did not need him, it is hard to argue against the idea that Kevin Durant might be one of the most overrated stars in NBA history. 
Next
NBA Teams With The Most Championships: Los Angeles Lakers And Boston Celtics Are Tied With 17 Championships
The Starting Lineups Of The Teams That Could've Signed Kevin Durant In 2016 Instead Of Golden State Warriors
20 NBA Players With The Most Points Per Game In Playoffs History: Michael Jordan Is No. 1, LeBron James Is Surprisingly No. 6
A 3-Team Blockbuster Deal That Would Be Perfect For The Lakers, Hornets, And Pacers
Last 10 NBA Small Forwards Who Won A Scoring Title