Each decade has its own crop of awesome horror movies, and almost two years in the 2020s, it's clear that this one has some stand-out films as well. In the midst of the beginning of the COVID-19 pandemic, Rob Savage's Host impressed audiences since it was all made on Zoom, and 2021 also had releases like Halloween Kills, The Night House, Candyman, and the three Fear Street movies on Netflix.
When looking back on the best horror movies from 2020, 2021, and 2022, fans can pick out the most smart and interesting quotes.
GAMERANT VIDEO OF THE DAY
RELATED: 5 Memorable '80s Horror Movie Quotes
"Haley, honestly, if I die I'm going to haunt you myself."
Haley (Haley Bishop) wants her friends to conduct a seance over Zoom in Host, a significant horror movie from 2020 that speaks to people keeping in touch virtually during the COVID-19 pandemic.
While this movie sticks out on its own, since it was made during those tough social distancing times and it's a genuinely freaky film, Emma (Emma Louise Webb)'s quote is also memorable. It's a funny line in a terrifying film and also a reminder that these characters have been good friends for a long time and that friendship is as big a part of the story as evil spirits.
"You were right. There is nothing. Nothing is after you. You're safe now."
The Night House is about grief and loss so it makes sense that the most haunting line from the movie would be from Beth (Rebecca Hall) reading the note that her husband Owen (Evan Jonigkeit) wrote her before he died. At first, Beth has no idea what he's talking about, but by the movie's shocking and intense conclusion, she figures out that a spirit has been haunting and stalking her and Owen was aware of it. Owen did his best to save Beth by building a copy of their lake house and inviting women who look like Beth over so he could offer them up to the ghost.
Beth ultimately finds peace and solace in her husband's words, realizing that she is okay now and she can move on. The movie is one of the best of 2021 and does a beautiful job of discussing the pain that people feel when they have had to say farewell to a loved one.
"EVIL DIES TONIGHT!"
Halloween Kills delivered some big moments, not all of them satisfying. Judy Greer's character Karen Nelson's death was shocking and Laurie Strode was wasted as Jamie Lee Curtis's famous character was recovering in the hospital. The movie has some bold and memorable quotes as well, including Tommy Doyle (Anthony Michael Hall) screaming that "evil dies tonight!"
It was a good idea to give Tommy a memorable line, as fans remember him as the adorable little kid in the 1978 film who hid from Michael Myers along with Lindsey Wallace (Kyle Richards). Tommy has a meaningful, hard to forget quote in the first movie when he asks Laurie if Michael is the boogeyman. He may be grown up now, but he hasn't forgotten the danger that Michael has put everyone in and his words have a lot of emotion behind them.
"You want me to help you and the host of a morning show to commit murder?"

One of the best quotes in Scream (2022) is when Melissa Barrera's character Sam Carpenter talks to Sidney Prescott (Neve Campbell) about teaming up with Gale Weathers (Courteney Cox) to fight Ghostface. Sam shows her youth here. Scream fans know Gale as a seasoned and ambitious reporter who has been around for several decades, and she also wrote books including Wrongly Accused and The Woodsboro Murders. But to Sam, Gale is the host of a morning news show since that's what she's been doing while living in New York City.
When Sidney and Gale let Sam know that they want her help in getting rid of Ghostface, Sam agrees, also because she wants to save her sister Tara (Jenna Ortega). This quote is a good reminder that while Scream (2022) has kill scenes like all the films from the slasher franchise, it's got heart, relationships, and comedy, too.
"Divine f*cking intervention. Praise the f*cking Lord."
Mia Goth is incredible as Maxine Minx, an aspiring actor, and Pearl, the elderly woman who terrorizes and murders the group of young filmmakers in X, Ti West's stunning 2022 horror film. Horror filmmakers can take inspiration from X for so many reasons, as it's a really beautifully made movie. X also has great quotes, including when Maxine murders Pearl and runs over her head with her car.
While at first, it seems like Maxine is happy to have beaten her enemy and gotten the chance to live and drive away from the crime scene, this quote holds extra meaning. Audiences learn that Maxine escaped her parents, who are super religious and strict, as a TV in Pearl and Howard's (Stephen Ure) house plays a sermon from a preacher who talks about Maxine being a sinner because she stars in adult films. Fans know that Maxine is determined to get where she wants to go and she doesn't care if she's alone on the journey.
NEXT: 8 Classic Horror Movies To Watch If You Love Ti West's X
8 Meta Horror Movies To Watch If You Love The Scream Movies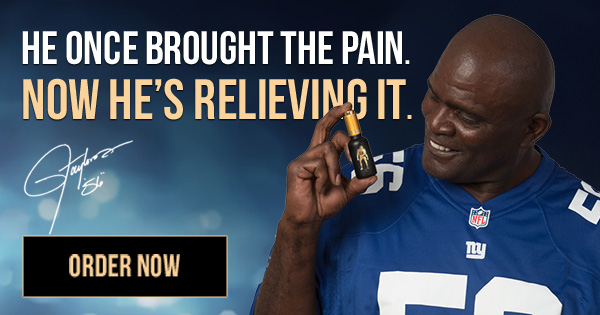 Read Next
About The Author
Aya Tsintziras
(175 Articles Published)

Aya Tsintziras is a freelance writer who writes about TV, movies, and has a particular interest in the horror genre. She has a Political Science degree from the University of Toronto and a Masters of Journalism from Ryerson University. She loves coffee, reading, working out, and watching TV. She lives in Toronto.
More From Aya Tsintziras