Apart from starring in thrilling Hollywood movies and working to make it to the top of their careers, most actors have other hobbies and dreams. Some of these dreams involve owning a collection of the best cars money can buy. With their deep pockets, very few cars are too expensive, too fast, or too rare for these A-list actors.
Different reasons back this thirst for insane vehicles. While some actors purchase cars that reflect their status, others are genuine gearheads who would go to all ends to get their dream cars. Many of these actors prefer exotic hypercars with outrageous top speeds, insane accelerations, and hefty price tags to match. Others are attracted to the classics and prefer to splurge on unbeaten American muscle cars with impressive collections to show for it. Let's look at these actors and their car tastes.
11


Insane Hypercar: Vin Diesel (Lykan HyperSport)

Vin Diesel – real name, Mark Sinclair – is an American actor best known for his role as Dominic Toretto in the Fast & Furious franchise. With a net worth of $225 million and a name synonymous with high-powered cars, Vin Diesel's car collection is impressive.
Shining brightly among the Chevys, Plymouths, and Chargers is the jewel of his collection – a gem-encrusted 750 hp 2014 Lykan HyperSport. Powered by a 3.5-liter flat-6 engine producing 708 lb-ft of torque, it blasts from 0-60 mph in 2.8 seconds and has a top speed of 245 mph.
10


Insane Hypercar: Tom Cruise (Bugatti Veyron)
Via Cars for You: Youtube
Apart from his good looks and acting skills, Tom Cruise is one of the most hardworking Hollywood actors. His estimated net worth of about $600 million is proof of his resilience. Matching his roles in movies and the money at his disposal is his impressive garage of fine cars.
In addition to a Ford Mustang, Saleen S281, and Porsche 911, the actor has a 2005 Bugatti Veyron 16.4, which once held the fastest production car record. A quad-turbocharged 8-liter W16 producing 987 hp propels it from 0-60 mph in 2.5 seconds, and it has a maximum speed of 253 mph.
8


Insane Hypercar: Curtis Jackson (Bugatti Chiron)
Via MotorBiscuit
Known professionally as 50 Cent, Curtis Jackson is a successful rapper, businessman, and actor who has a taste for expensive cars. With a garage that houses several Rolls-Royce cars, Ferraris, a Lamborghini Murcielago, you can tell that 50 Cent is a car freak.
Despite the vast collection of luxurious cars in his garage, 50 Cent's most prized possession is a 2020 Bugatti Chiron. Powering the $3 million car is a beastly 8-liter quad-turbocharged W16 powerplant that produces a whopping 1479 hp and 1180 lb-ft of torque. Mated to a 7-speed dual-clutch automatic transmission, it motivates the Chiron from 0-60 mph in 2.3 seconds and on to a limited top speed of 261 mph.
7


Insane Hypercar: Dwayne Johnson (Pagani Huayra)
Via Gomechanic
Popularly known by his ring name, "The Rock," Dwayne Johnson is a former professional football player, a retired professional wrestler, and one of the most sought-after actors. His garage's high-performance cars are a 2017 Ford GT, a 950 hp Ferrari LaFerrari, and a Pagani Huayra.
The Pagani Huayra is powered by a 6-liter twin-turbocharged V12 engine that delivers 730 hp through a 7-speed automatic transmission. Named after a Quechua wind god, the Huayra goes from 0-60 mph in 2.8 seconds and has an estimated top speed of 238 mph.
RELATED: Check Out The Insanely Powerful Aspark Owl Hypercar
6


Insane Hypercar: Tom Brady (Bugatti Veyron Super Sport)
Via Elitetraveller
Thomas Edward Brady Jr. is a highly successful American football player who has appeared in several movies and TV series. With a net worth of $250 million, the superstar has amassed an insane collection of cars. A 2017 Aston Martin DB11, a 2018 Limited Edition TB12 Aston Martin Vanquish S Volante, and a 2015 Ferrari M458-T, among others, adorn his garage.
At the top of his collection is a Bugatti Veyron Super Sport with a 1200 hp 8-liter W16 engine that shoots it to 60 mph in 2.5s and a top speed of 268 mph.
5


American Muscle: John Cena (1970 Plymouth Superbird)
Via Whatculture
Indeed a man of many parts, John Cena is a rapper, television presenter, actor, and professional wrestler. Judging from Cena's rather impressive collection of cars, his affection for muscle cars is obvious – a perfect match if ever there was one.
He has a 1966 Dodge Hemi Charger 426, 1971 Ford Torino GT, 1971 AMC Hornet SC/360, 1969 Dodge Charger Daytona, and a 1970 Plymouth Superbird. The large-winged Superbird motivated by a 425hp 426 Hemi V8 could hit 60 mph from rest in 5.5 seconds.

RELATED: Milan Red Hypercar: This Insanely Powerful Car Can Hit 62 MPH In No Time
4


American Muscle: Brody Jenner (1968 Dodge Hemi Charger 426)
Via Techronicsaudio
TV personality and disc jockey Brody Jenner doesn't hide his love for American muscle cars. In his case, it is a blacked-out 1968 Dodge Charger that he spends a lot of time in.
The second-generation Charger is a high-performance variant developed for road and track and given a 7-liter Hemi V8 that matched its character. Pushed by the 425 hp powerplant generating 490 lb-ft of torque, the Charger hits 60mph in 4.8 seconds and has a maximum speed of 156 mph.
3


American Muscle: Kevin Hart (1969 Chevrolet Camaro)
Via Buy.motorious
American actor, writer, producer, and comedian Kevin Darnell Hart is another of Hollywood's stars renowned for his muscle car obsession. In his impressive collection of cars, he has timeless classics like a 1967 Ford Mustang GT500E, a 1966 Pontiac GTO, and a 1965 Ford Mustang convertible.
Others are a 1970 Dodge Charger "Hellraiser," a 1970 Plymouth Barracuda, and a 1969 Chevrolet Camaro. The Camaro, customized and nicknamed "Bad news" lives up to its nickname, and produces an insane 650 hp and 680 lb-ft of torque.
2


American Muscle: Liam Hemsworth (1969 Ford Mustang Mach 1)
Via elcomercio.pe
Liam Hemsworth is an Australian-born actor and brother to Luke and Chris Hemsworth. Best known for his role as Gale Hawthorne in The Hunger Games, he owns a mean-looking performance-oriented first-generation 1969 Ford Mustang Mach 1 with outstanding mint green paintwork.
Motivation for the Mach 1 comes from a Cobra Jet FE V8 engine that displaces 7 liters to produce an output of 340 hp and 440 lb-ft of torque. With such juice on tap through a 3-speed automatic transmission, the Mustang Mach 1 has a top speed of 115 mph.
1


American Muscle: Robert Downey Jr. (1965 Chevrolet Corvette StingRay)
Via Corvetteblogger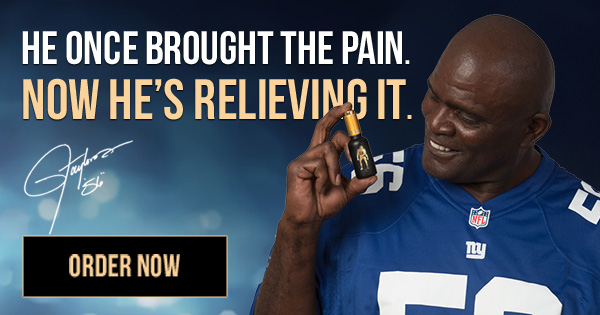 Famous for his movie role as Iron man, Robert Downey Jnr. has a vast collection of cars. His garage features a Custom 70 Boss 302 Mustang and a 1968 Chevrolet Corvette Stingray. In its second generation, and with its unique design, the muscle car is a head-turner and has a lineup of five V8 engines to provide power.
Top-of-the-line 7-liter V8 produces 375 hp and can push the Stingray to a top speed of 125 mph.
These Are The Coolest Hollywood Movie Cars Of The 2000s
More than ever before, 2000s' Hollywood was rife with cool modified sports cars driven by our favorite protagonists, and these 10 were the best.
Read Next
About The Author
Hillary Princewill
(108 Articles Published)

Hillary Princewill is a writer who grew up spending a lot of time in his Dad's garage. He loves sports car, F1 and military vehicles.
More
From Hillary Princewill