Arnold Schwarzenegger has been in the limelight for decades. In the early years of his career, Schwarzenegger shone as a professional bodybuilder. He then became an iconic action hero. Schwarzenegger then switched to politics, where he again found success by serving as the Governor of California for eight years. The 74-year-old is a father to five children, whom he has raised to be their own self.
ADVERTISEMENT
Article continues below this ad
His eldest son, Patrick Schwarzenegger, has learned a lot of valuable lessons because of his father's parenting style. He also has some incidents which was fun to share stemming from the same.
ADVERTISEMENT
Article continues below this ad
Patrick Schwarzenegger's meet-up with Paris Hilton
As teenagers, we have all worked part-time jobs to get extra pocket money. Some of us worked at an ice-cream parlor, while some worked at a bowling alley. Even Patrick Schwarzenegger, also a member of the Kennedy family on his mother's side, did similar jobs as a teenager.
Growing up, the Schwarzenegger family had strict rules. Arnold Schwarzenegger and Maria Shriver made it a point to let their children grow up normally and not like star kids. Therefore, Patrick Schwarzenegger worked at a shopping center in Los Angeles. At 15, he would work as a valet, security guard, give lease management tours, etc.
Interestingly, he served as the bodyguard for Paris Hilton while working at The Grove. Hilton was coming to The Grove for her book tour when Schwarzenegger got assigned the task. As she got out of the car, Schwarzenegger introduced himself to Hilton. The singer reacted, "Patrick? Schwarzenegger? What are you doing?" he replied, "I'm your security guard for the day!"

The actor recalls it as a fun experience. But this shows how good of a parenting duo he had. They sent their son out into the world at an early age, which helped him hone his personality. It also meant Patrick Schwarzenegger would have fun work-related stories to share.
Arnold Schwarzenegger had a very different childhood
ADVERTISEMENT
Article continues below this ad
Every parent dreams of giving their child a better childhood than they had. And Arnold Schwarzenegger gave his children a childhood that was the polar opposite of his own. In an interview, Schwarzenegger revealed the dark times he faced as a child.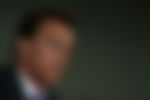 UNION CITY, CA – MAY 22: California governor Arnold Schwarzenegger looks on as presumptive Republican presidential candidate U.S. Sen. John McCain (R-AZ) speaks during a Global Competitiveness Roundtable at Finelite Inc. manufacturing facility May 22, 2008 in Union City, California. Sen. McCain met with Silicon Valley CEOs and California Governor Arnold Schwarzenegger during a day of campaigning in California. (Photo by Justin Sullivan/Getty Images)
He said his parents feared he was gay and wanted to "catch it early." Schwarzenegger also revealed his father ran after him with a belt to beat him, while his mother sought medical help for her son.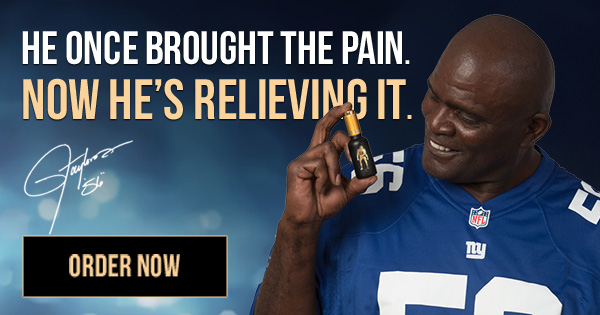 ADVERTISEMENT
Article continues below this ad
But, thanks to some excellent parenting, Patrick Schwarzenegger never had to go through a traumatic experience. Instead, he found funny incidents to share with people.