While Memorial Day weekend is a fab opportunity to take advantage of sales or plan a mini getaway, let's not forget what the holiday is actually about: commemorating those who've lost their lives while serving in the U.S. Armed Forces. And if you're looking for a way to honor those fallen servicemen and women, then watching some Memorial Day movies is a way to go. Whether they're movies based on real-life events or just loosely inspired by those occurrences, American war dramas are a great way to learn a lil history (in a decidedly non-boring way), and we've rounded up the very best ones that you can stream right now.
From war movie classics like Saving Private Ryan and Black Hawk Down to newer war flicks like Da 5 Bloods and The Outpost, Memorial Day movies serve as an important reminder of the many sacrifices made by people who serve. And we've got plenty of options for you to choose from, no matter whether you're in the mood for a biographical drama, a romantic period piece, or an action-packed war film. Before you break out your white jeans for the season, here are all the Memorial Day movies that should be required watching.
Advertisement – Continue Reading Below
Directed by Spike Lee and featuring an A+ cast, this epic war drama revolves around four Black Vietnam vets who return to Vietnam in search of their former squad leader's remains…as well as the gold fortune he once helped them hide.
Nicholas Hoult stars in this war drama (which is based on film writer Chris Roessner's experiences in Iraq) as Matt Ocre, a young civil affairs soldier in the Army Reserves who's tasked with restoring water to a village in Iraq.
Based on The Good Shepherd by C.S. Forester, this Tom Hanks-led drama takes place during the Battle of the Atlantic, following a World War II Navy commander as he attempts to lead his Destroyer past a group of Germany U-boats.
" data-vars-ga-product-id="82ba01c3-10a1-4837-927d-c87ed2a9f908″ data-vars-ga-product-price="0.00″ data-vars-ga-product-sem3-brand="" data-vars-ga-product-sem3-category="" data-vars-ga-product-sem3-id="" data-affiliate-network="" data-vars-ga-media-type="Slide">STREAM NOW
Based on a book by Jake Tapper, The Outpost recounts the events of the Battle of Kamdesh during the war in Afghanistan, which is when a small unit of US soldiers found themselves overwhelmed by Taliban fighters in a coordinated attack.
Andrew Garfield stars in this one as pacifistic WWII hero Desmond T. Doss, who managed to save 75 of his fellow soldiers during the Battle of Okinawa without ever shooting a single bullet.
6
Zero Dark Thirty (2012)
Although this one revolves around a fictitious CIA intelligence analyst (Jessica Chastain), it follows the very real story of the nearly decade-long international manhunt for Osama bin Laden following the 9/11 attacks, and it's seriously fascinating.
7
13 Hours: The Secret Soldiers of Benghazi (2016)
Based on Mitchell Zuckoff's book of the same name, this John Krasinski-led action thriller follows the story of the six Annex Security Team members who fought to defend the U.S. Consulate in Benghazi following waves of attacks by Islamic militants on 9/11.
Set during WWII, Red Tails tells the real-life story of the Tuskegee Airmen, who were a group of Black cadets chosen to take part in an experimental program at the Tuskegee Institute in Alabama to help reclaim the skies over Europe.
9
Home of the Brave (2006)
Starring Samuel L. Jackson, Jessica Biel, and Curtis "50 Cent" Jackson, this fictional drama follows three Army National Guard soldiers as they struggle to return to civilian life following a lengthy tour of duty in Iraq.
Similarly, this hiiighly underrated indie drama stars Linda Cardellini as a National Guard soldier who—after returning from a tour of duty in the Middle East—finds herself having a hard time readjusting to her role as wife and mother.
11
American Sniper (2014)
Based on the memoir by Chris Kyle, this biographical drama stars Bradley Cooper as Kyle, who became the deadliest marksman in U.S. military history from four tours in the Iraq War (but not without those tours taking a significant emotional toll on him).
This action film tells the story of the Bandito Platoon, an elite Navy SEALs team who—after discovering a deadly plot against the U.S.—race to stop the terrorists behind it. And though Act of Valor isn't based on a true story, it *does* feature real-life U.S. Navy SEALs.
Chances are you've never heard of this underrated indie gem, which stars Kristen Stewart as a female guard who—while working at the Guantanamo Bay detention facility, Camp X-Ray—befriends a longtime detainee after learning his tragic story.
Starring Mark Wahlberg and based on the book of the same name by Marcus Luttrell with Patrick Robinson, this biographical war drama revolves around the U.S. Navy SEALs counter-insurgent mission Operation Red Wings, during which a four-man team attempted to track down the Taliban leader Ahmad Shah.

Kate Mara stars in this biographical drama as a U.S. Marine corporal named Megan Leavey, who served as a Military Police K9 handler and served two deployments in Iraq alongside her canine partner, Rex.
16
Flags of Our Fathers (2006)
Adapted from the book of the same name by James Bradley and Ron Powers, this Clint Eastwood production recounts the events of 1945's Battle of Iwo Jima, which was one of the most crucial and costly battles of WWII (and if you like this one, you should follow it up with 2007's Letters from Iwo Jima).
17
The Hurt Locker (2008)
Jeremy Renner and Anthony Mackie star in this thriller (which is based on the experiences of journalist Mark Boal) as two members of the U.S. Army Explosive Ordnance Disposal unit in the Iraq War who find themselves at odds due to their very different approaches.
Pearl Harbor may be a fictionalized romantic drama, but it still makes the perfect Memorial Day flick, agreed? In it, childhood friends Rafe and Danny (Ben Affleck and Josh Hartnett) enter WWII as pilots, but when Rafe leaves to fight in Europe before Danny, Rafe's girlfriend (Kate Beckinsale) finds herself torn between the two men.
Set during the Vietnam War, Rescue Dawn follows the true story of German-born U.S. pilot Dieter Dengler (Christian Bale) who—after being shot down over Laos—was held as prisoner until he managed to make his escape.
Though totally fictional, this action drama takes place in Germany during the final weeks of the European theater of WWII, following a ruthless tank commander (Brad Pitt) as he and his crew attempt to move behind enemy lines despite being grossly outnumbered.
If you're not familiar with WWII's Raid at Cabanatuan (during which Sixth Army leaders and Filipino guerrillas rescued more than 500 American soldiers and civilians from a brutal prisoner-of-war camp), then this movie is a must-watch.
22
Black Hawk Down (2001)
An oldie but a goodie, Black Hawk Down (which is based on Mark Bowden's book) follows the U.S. military's 1993 raid in Mogadishu, when troops were sent into Somalia to destabilize the government and bring food and aid to those in need.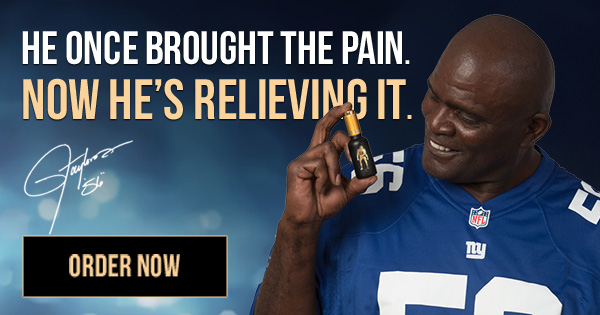 23
We Were Soldiers (2002)
Another classic, We Were Soldiers is based on the book by Hal Moore and Joseph L. Galloway, and it dramatizes 1965's Battle of Ia Drang, which was the first major battle between the U.S. Army and the People's Army of Vietnam.
Glory revolves around the 54th Massachusetts Infantry Regiment, which was the Union Army's first all-Black regiment in the American Civil War. Though initially limited to insubstantial tasks, the regiment fought to participate in combat, and this movie follows their journey.
25
Saving Private Ryan (1998)
And ofc, we've got to include Saving Private Ryan. Set during the Invasion of Normandy in WWII, this fictionalized drama stars Tom Hanks as Captain John Miller, who leads his troops behind enemy lines in order to track down Private James Ryan after his three brothers are killed in combat.
This content is created and maintained by a third party, and imported onto this page to help users provide their email addresses. You may be able to find more information about this and similar content at piano.io
Advertisement – Continue Reading Below
Denial of responsibility! Verve Times is an automatic aggregator of the all world's media. In each content, the hyperlink to the primary source is specified. All trademarks belong to their rightful owners, all materials to their authors. If you are the owner of the content and do not want us to publish your materials, please contact us by email – [email protected]. The content will be deleted within 24 hours.