Most of the celebrities that we know of today are so rich that they don't know what to do with all the money they earned in their career. Some of the richest people that currently exist are either rappers, YouTube personalities, actors, football players, TV show hosts, and surprisingly, comedians. These people are loved by practically everyone, and with so much money in their hands, they try to invest it in something that they love and cherish, and that something is often cars.
Updated May 2022: Car prices are going through the roof and the used market seems as volatile as ever, but some celebrities' car collections continue to grow with new each year. We've updated this list with even more celebrities whose garages are lined with some of the rarest and most mindbogglingly expensive cars on the planet.
If you ask men to pick from either getting their leg chopped off or seeing someone destroy their million-dollar car, I'm pretty sure we'll see some guys hopping on one leg. The purpose of this crude analogy is to demonstrate how much we love cars and how we can't get enough of them. The collection that we've compiled below is based on the same kind of people we've mentioned above. The collection of cars they have is so impressive that we were quite surprised by some of them.
The collection below has a lot of variety, ranging from people who buy these cars to show off to other celebrities or for the paparazzi, or they buy these cars because of their aesthetics or the history behind them, OR they just buy them just because they can. So sit back, relax, get some popcorn, and enjoy the list.
23
Lady Gaga
via Gaga Daily
Let's kick off this list with something quite unexpected. There's a huge stigma behind female car enthusiasts, and that they don't exist, but we think that's the most absurd stereotype ever – look at Lady Gaga for example. As you all know, Lady Gaga is a renowned musician and actor known for her crazy outfits back in the day, but she truly has a passion for metal, and she has some of the coolest cars anyone could ever dream of having. Her collection consists of somewhat affordable rides like her Mercedes-Benz W123 and a '70 El Camino, but also some lesser cheap ones like an Audi R8, and our personal favorite, a Ford F-150 SVT Lightning.
22
Manny Khosbin
via: YouTube @ Manny Khoshbin
So for anyone outside the YouTube car scene, the name Manny Khosbin might sound unfamiliar, so let's bring you up to speed. Manny is a real estate mogul who has a very exquisite, very expensive taste in cars, take for instance his specially designed Hermès-designed Bugatti Chiron, as well as his Hermès-designed Pagani Huyara, as you can see. He also owns quite a couple of Mercedes SLR McLarens in his arsenal, and daily drives a Rolls-Royce – what a life that sounds like. Oh, and he has a McLaren Speedtail too, which is of course, also specially designed by you guessed it, Hermès.
Related: Manny Khoshbin Is Selling One Of His Bugatti Supercars
21
will.i.am
Via: Media.mbusa.com
Now this entry is bound to get some raging keyboard warriors to work. will.i.am is a famous musical genius who used to play in the band called The Black Eyed Peas, but he has since gone on pursuing a solo career; so with those heaps of money, he is bound to have a few cool cars sitting in his garage. See, will.i.am has one goal when it comes to his car collection, don't let anyone know what you're driving… we mean, look at his newest addition for example. Upon first glance, you wouldn't be able to tell if it's a Mercedes, Rolls-Royce, Bentley, or even a DIY supercar!
20
The Sultan of Brunei
Via: Skyscape
Let's admit it: if you're not a car nerd, and you're not from Brunei, you'll hardly know who this is. But we think he deserves to have his name on the list since he's the richest of the known royalties, and he owns the largest car collection in the world. He's so rich that once, Obama told him to go shopping in the US so that the economy would receive a boost of income. His car collection consists of nearly 7,000 cars! He owns close to 300 Ferraris, 11 McLaren F1s, and 600 Rolls-Royces! At this point, everyone is envious of this sultan. If he could sell all the cars in his collection, it would give him close to $300,000,000!!
Related: 10 Cars In The Sultan Of Brunei's Garage Even Jay Leno Wishes He'd Own
19
Jay Leno
via Wall Street Journal
Jay Leno is a comedian who hosted the hit late-night TV show called the "Tonight Show with Jay Leno." Jay Leno hosted the Tonight Show for nearly a decade, and he gained popularity for his creative, funny, and entertaining skits. Jay Leno is also a car lover. He owns nearly 300 vehicles of which 120 are motorcycles, and some are vehicles we dream of driving one day. His car collection is the second largest in the world! Some of the most notable cars include a Duesenberg Model X; only 5 are known to survive, and he owns one of them. He also owns the 1963 Chrysler Turbine Car of which only 9 are known to exist. He owns two of the Doble Steam cars in his collection, which are pretty rare, too. He's also a skilled restorer and writes articles for multiple popular car magazines. Jay Leno might not look like the guy who must be into cars, but his impressive car collection says otherwise.
18
Jerry Seinfeld
zero2turbo.com
You might remember this name from the popular sitcom Seinfeld. The show was written and acted by Jerry as a fictional version of himself. The immense success of the show catapulted Jerry Seinfeld to stardom. Jerry is estimated to have a net worth of $820 million. His earnings made him the highest-paid comedian for several years. Jerry is a car lover by heart; more accurately, he's a Porsche lover by heart. He owns nearly 43 Porsches. To give you an idea of how vast his car collection is, he had to rent an airport hanger just to store his collection of cars. The most notable ones in his collection are the 1955 Porsche 550 Spyder. The reason why this Porsche was so expensive was its racing pedigree. Only 90 were ever made.
Related: Leno V Seinfeld: 18 Of The Comedians' Coolest European Cars
17
Rowan Atkinson
Via The Telegraph
Rowan Atkinson is better known as the person who came down on this Earth in a beam of light and called himself "Mr. Bean." Rowan Atkinson is known and loved by everyone since his character Mr. Bean has made all of us laugh for hours on end. Whatever you did, you couldn't get enough of Mr. Bean. Although you might think that Rowan Atkinson is the same kind of person as Mr. Bean, that assumption is wrong. Rowan is a man of taste and class, which can be judged by the cars he owns. His collection includes some of the most exquisite cars in existence. He owns multiple cars such as the Aston Martin V8 Vantage and a Bentley Mulsanne, and the most notable one was a rare purple McLaren F1 that he crashed twice. Even though Mr. Bean drove a Mini, Rowan Atkinson has a taste in cars that a few people can match.
16
Ralph Lauren
via forbes
Ralph Lauren is the owner of the multi-billion dollar corporation known as the "Ralph Lauren Corporation." Ralph Lauren is a fashion designer who specializes in menswear and perfumes. The most notable line of Ralph Lauren is the "Polo" brand. He's the 185th richest man in the world with an estimated worth of nearly $7 billion. He spends quite a decent portion of his wealth on cars. His love of cars has no match. He has nearly 70 cars in his garage. Some of the most iconic cars he owns are a McLaren F1 LM, a Lamborghini Reventon, and a 1930 Mercedes-Benz SSK "Count Trossi." The cars mentioned here are extremely rare and are highly collectible. A rare car collection like this costs a fortune. The estimated worth of his collection comes close to $350 million. He loves his cars for the aesthetics and the history behind them, which shows his deeper love for automobiles.
15
Wyclef Jean
Via Gossipdavid.com
You might not have heard a lot about Wyclef Jean, but he has a really successful career in rap, as he won three Grammy Awards for his work. Wyclef Jean started achieving fame when he joined a hip-hop group called the "Fugees." Wyclef Jean is basically from Haiti, and he migrated to the USA. His successful career as a music artist earned him some pretty decent bank, so he invested some of it in cars. Jean has a pretty neat car collection ranging from a Cadillac Eldorado to the Pagani Zonda. Some other notable cars in his collection are the McLaren F1 the Bentley Arnage and the Rolls-Royce Phantom. His car collection includes a combination of classical and exotic supercars. He seems like the kind of person who respects old classics while also being a speed freak.
14
LeBron James
Via Dupont Registry
LeBron James is arguably the best and most popular basketball player. He's won multiple championships for his teams, the Miami Heat in the past, and currently, the Cleveland Cavaliers. He's won the NBA MVP award 4 times in his career. Along with his basketball career, he's made other marks in different aspects as well. He owns a line of shoes called the "Lebron 11." These shoes have a liner that's signature to their design. Lebron James owns a Lamborghini Aventador with a wrapped-in custom-made wrapper, the same liner pattern found on his line of shoes. Apart from that, his garage contains cars such as a Porsche 911S, a Ferrari F430, a Maybach 57, and many more. These cars in his garage are superfast on the road, but some of them are so luxurious that you'd just want to sit in them and take the pleasure of just being in one.
13
Missy Elliott

Via: Showbiz Cheat Sheet
Remember Missy Elliott? The same woman who performed in the 2015 Super Bowl and the one and only badass rapper we all know and love? She had some hit songs back in her time such as "Get Ur Freak On" in 2001 and "Work It" in 2002. She isn't rapping that much anymore, but she loves something other than that, and that something is cars. She has some interesting stories about some of the cars she's bought. She, one time, bought a scooter and modified it with huge rims and all the goodies that cost her over $5,000. Unfortunately, she reportedly crashed the scooter and never rode it again. Apart from that, she has a purple Lamborghini Diablo that she cherishes. Her love for cars has been a concern to her mother, who would like her to stop. We all know that if your mom is worried, you're doing something interesting.
12
David Beckham
Via Maserati
What would you do if you got to know that you were a multi-million dollar football player and had so much money you didn't know where you were going to spend it? Well, that's easy to answer. You buy a lot of very expensive cars and make a collection out of it. That's exactly what David Beckham did. Since he's British, he owns a lot of British cars. He owns two Rolls Royces, one being a Phantom and the other one, a Ghost. He also enjoys cruising around in his Bentley. Additionally, he owns a Bentley Continental Supersport and a Bentley Mulsanne. He also has something that pumps the adrenaline like a brand-spanking-new Maserati MC20, and a McLaren MP4-12C Spider. All we know is that we love Beckham as a sportsman, and now, we love him as a car person, too.
Related: Check Out The Coolest Rides Hiding In David Beckham's Garage
11
Lewis Hamilton
via: Sky Sports F1
Lewis Hamilton is a professional race-car driver for the Mercedes AMG. He was previously driving for McLaren in the year 2008. Lewis Hamilton is probably the best race-car driver of his generation. He is, by the number of wins, the most accomplished driver of this era. Some of his accolades are winning 7 world championship titles with 4,201 career points. With 103 wins under his belt, you know that he's making tons of cash. His love for cars is palpable both on the track and off. He owns multiple, expensive, and fast cars, such as the Pagani Zonda 760 LH, the McLaren P1, and the Ferrari Laferrari, and his love for the Ford Shelby Cobra is unparalleled. He owns two original Shelby Cobras in black and red. After last year's disappointing F1 outcome, let's see if Lewis can take back what was once his.
10
T-Pain
Via: YouTube @ThatDudeinBlue 
T-Pain is an American rap artist who first started his career in 2004 with his album Epiphany, which reached the top of the Billboard 200 in 2007. He's also released some really popular songs, some of which are "Bartender," "Can't Believe It," and many others. His accomplishments include receiving two Grammy Awards, putting him up there with the likes of Kanye West and Jamie Foxx. Most celebrities usually buy expensive cars just to show off to the press and the paparazzi, but T-Pain is the exception. T-Pain owns expensive luxury cars just because he loves them and not just because he wants to brag about his money. He owns cars like the Rolls Royce Phantom, the Bugatti Veyron, the Ferrari F430, but also owns a Nissan Silvia he uses solely for drifting – even Vaughn Gittin Jr. gave T-Pain a Mustang to assist him in his drifting journey.
9
John Cena
via The Drive
John Cena is a world-famous wrestler whom everyone knows and loves, as they've watched his fights on TV. After slowing down in his wrestling career, he ventured into multiple other genres such as movies and singing. He's appeared in movies, such as The Wall and Fast 9. He has also released a rap album that didn't attract as much attention as his other ventures, but who cares? John Cena is a fanatic of old classic muscle cars, and he has a huge collection of them. Some of the cars will be mentioned, but we might not have enough space to cover them all. He owns a 1966 Dodge Hemi Charger, a 1970 Buick GSX, a 1970 Mercury Cougar Eliminator, a 2007 Dodge Charger SRT-8, and many many more. These cars reflect a lot about John Cena since muscle cars are all about power and speed, which seems a lot like what John Cena is all about.
8
Snoop Dogg
via The Things
Snoop Dogg is one of the most renowned rappers of his time. Snoop Dogg, originally known as "Calvin Cordozar Broadus, Jr." is a living legend among all the rappers who've made their names in the rap world. His career started in 1992 when he was discovered by Dr. Dre. Snoop has always loved the old-school style of rap, and his love of cars is also a bit "old school." Snoop loves cars, and his classical taste in nearly everything gave rise to a car collection from the '60s and the '70s. Some of the cars in his collection are, a 1967 Pontiac Parisienne, a 1967 Cadillac Deville, and a Dodge Challenger. Most of these cars were sought after by many famous people in their eras. Snoop Dogg was an OG from the beginning and still is the best.
7
Flo Rida
Via: Christian Post
Flo Rida is one of the most successful rap artists with his hit single "Low" topping the charts for 10 weeks. It also broke the record for the most digital downloads of all time. We all know how much a song on iTunes costs, and doing a bit of math would give us a hint of how rich this guy is. He's sold nearly 20 million records worldwide, which earned him the title of being the "best-selling music artist." Flo Rida hasn't hesitated once when buying cars and making impressive showcases in his garage. Some of the cars he has in his collection are a chrome gold Bugatti Veyron, a Ferrari California, a Ferrari 458 Italia, and a Mercedes-Benz CL. This combination of Italian and German cars imparts a lot about Flo Rida's taste in cars, and we're loving every bit of it.
6
Lil Wayne
Via: Hip Hop Overload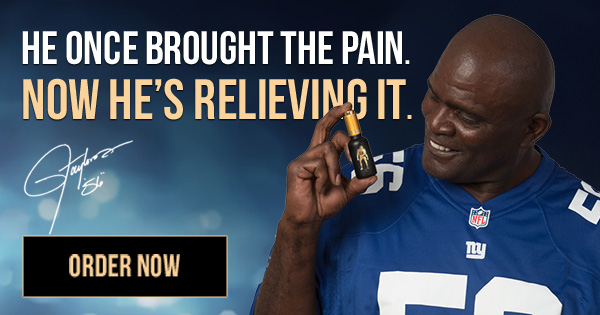 I think everyone who's reading this article at least knows the name "Lil Wayne." He's a famous rapper with multiple chart-topping songs on Billboard. His singles like "A Millie," "Lollipop," and "Got Money" are some of the top songs in his album that earned him a Grammy Award. He's also the CEO of his own record label, Young Money Entertainment. With all this cash and success, Lil Wayne wanted to spend his money on some luxurious cars. He owns a Bugatti Veyron, an Aston Martin V12 Vanquish, and a Bentley Mulsanne, and we've barely just scratched the surface. Celebrities usually compete with each other on the basis of how much they can flex their money, and Lil Wayne did that by buying the Bugatti Veyron just for show, but he enjoys driving his cars and loves each and every one one of them.
5
Floyd Mayweather
Via Daily Star
Floyd Mayweather is arguably the all-time king of the boxing world. He holds multiple titles in multiple weight divisions. Floyd Mayweather has a perfect record of 50-0, meaning that he's had 50 wins and 0 losses, which is an achievement on its own. He ended his boxing career after fighting Conor McGregor, which was one of the most anticipated fights since it was a clash between a mixed martial artist and a boxer. The fight was watched by nearly 3 million people. All these fights and wins have brought Floyd Mayweather tons of cash. What would any sane man do with all the money in the world? That's right – you buy cars – and loads of them. Floyd Mayweather has one of the best car collections in the world; it's been reported that he has nearly 100 cars, including nearly 16 Rolls Royces, Two Ferraris, a McLaren, three Bugattis, and one of the rarest Koenigseggs ever created.
4
Manny Pacquiao
via NewsLocker.com
The famous boxer Manny Pacquiao is the first-ever octuple world champion of the boxing universe. He has total earnings of over $500 million. Celebrities usually like to spend an extravagant amount of money on things that make them stick out from the crowd, and boxers, being showmen, like to flash their money a bit more. Manny is the type of guy who appreciates SUVs. The first car that he bought from his earnings was a humble little Mitsubishi Pajero. After his career started booming and the cash started coming, he started his collection and bought multiple supercars, some of which are a Ferrari 458 Italia, a Mercedes SLK, and a Porsche Cayenne Turbo. He's known to be a pretty low-key person, so his love for cars isn't that well known.
Will Smith's $2.5 Million RV Is The World's Most Luxurious Double-Decker Vehicle
Read Next
About The Author
Muhammad Ahmed
(19 Articles Published)

My name is Muhammad Ahmad and I love to write about anything that is mechanical, especially cars. I am a student of engineering who likes to appreciate the beauty of these machines. These massive growling engines, spooling turbos and the smell of burnt rubber is like an orchestra of sensation that everyone needs to get a taste of. So be sure to visit us for up to date knowledge, entertainment and criticism about the best cars in the world.
More From Muhammad Ahmed