It can take years to truly evaluate how successful a team's Draft class was. So consider this look at the best Draft pick for each team in 2017 as more of a mid-semester progress update than a full-on report card.
Even success stories are still in the process of fully establishing themselves. To date, the best performers, at least based on career WAR, are a pair of Red Sox relievers: Tanner Houck and Garrett Whitlock. Houck was drafted and signed by Boston, but Whitlock was a Yankees draftee, joining the Red Sox via the Rule 5 Draft, and you will see many players listed below who have reached and played in the big leagues for organizations other than the ones that signed them.
And you'll also see talent from all over the Draft, from No. 1 overall pick Royce Lewis all the way to 36th-rounder Gabe Klobosits, proving once again that big leaguers can be found in just about any round.
Blue Jays: Riley Adams, C
Big leaguers signed (5): Nate Pearson (first round), Adams (third), Kevin Smith (fourth), Zach Logue (ninth), Ty Tice (16th)
Pearson and Smith have been bigger prospects in their time, but the former hasn't been able to stay healthy and the latter was recently optioned to Triple-A by Oakland after a rough start to his season. Instead as of now, Adams looks to be the member of the class with the best chance of sticking in the Majors for a bit, albeit as a backup catcher in Washington. The University of San Diego product shows decent power from the right side, and he's always been praised for his ability to work with a pitching staff, a skill that could keep him in a spot behind Keibert Ruiz for the foreseeable future.
Red Sox: Tanner Houck, RHP
Big leaguers signed (2): Houck (first round), Kutter Crawford (16th)
Though Houck starred for three springs at Missouri and two summers with the U.S. collegiate national team, his low arm slot created concerns among several clubs about his long-term viability as a starter and caused him to drop to the 24th overall selection. Chris Sale faced the same rap coming out of college and became a star, while Houck has compiled the most bWAR (3.8) among all players signed out of the 2017 Draft. Houck has posted a 3.22 ERA in 20 career starts and is currently serving as Boston's closer.
Orioles: DL Hall, LHP
Big leaguers signed (3): Hall (first round), Zac Lowther (second), Mike Baumann (third)
Health and command have slowed the first-rounder a bit since the O's took him No. 21 overall, but he's still a Top 100 Prospect with elite stuff from the left side, one who is on the 40-man roster and is currently missing a ton of bats in Triple-A (14.7 K/9 in nine starts).
Yankees: Garrett Whitlock, RHP
Big leaguers signed (7): Clarke Schmidt (first round), Trevor Stephan (third), Canaan Smith-Njigba (fourth), Glenn Otto (fifth), Whitlock (18th), Ron Marinaccio (19th), Janson Junk (22nd)
The Yankees stole Whitlock in the 18th round out of Alabama-Birmingham and he's second behind Tanner Houck for the most bWAR (3.7) among 2017 Draft signees, but the bad news is that he's teaming with Houck after the Red Sox plucked him in the 2020 Rule 5 Draft. He lasted 542 picks because of signability concerns and back issues, and he has recovered from Tommy John surgery in '19 to log a 2.58 ERA with a 130/28 K/BB ratio in 122 innings in Boston.
Rays: Taylor Walls, INF
Big leaguers signed (7): Brendan McKay (first round), Walls (third), Josh Fleming (fifth), Riley O'Brien (eighth), Phoenix Sanders (10th), Paul Campbell (21st)
The Rays' 2017 Draft was meant to be all about the two-way potential of McKay. He eventually made the Majors as a pitcher, but various injuries — the latest requiring thoracic outlet syndrome surgery last fall — have limited his Major League impact and potential. Instead, Walls is the class' current leader in career bWAR at 2.0. Known as an impressive defensive shortstop in the Minors, the 25-year-old has taken on a utility infield role with Tampa Bay in deference to Wander Franco at the six. Good speed and a decent walk rate have helped him get at-bats, even when he's struggled generally at the plate (.506 OPS in 2022). (Current Ray Drew Rasmussen would jump over Walls here but didn't sign with Tampa Bay as the 31st overall pick.)
Royals: MJ Melendez, C
Big leaguers signed (4): Melendez (second round), Tyler Zuber (sixth), Brewer Hicklen (seventh), Collin Snider (12th)
The 23-year-old Florida native had one of the most dramatic prospect turnarounds in recent years when he went from hitting .163 at High-A in 2019 to leading all of Minor League Baseball with 41 homers last season. Melendez cracked the Majors for the first time this spring and has since picked up enough at-bats to graduate because Kansas City keeps finding a spot for him in the lineup. He's moved from catcher to right field at times due to the presence of Salvador Perez, and early results have been solid out there. Melendez continues to show above-average potential at the plate too, with six homers and a 114 wRC+ through 168 plate appearances.
Guardians: James Karinchak, RHP
Big leaguers signed (5): Ernie Clement (fourth round), Kirk McCarty (seventh), Eli Morgan (eighth), Karinchak (ninth), Nelson (15th)
Karinchak set Bryant University records for wins (12) and strikeouts (112) as a sophomore, then encored by ranking second in NCAA Division I in strikeout rate (13.7 per nine innings) in 2017. He went in the ninth round, in part because he battled shoulder soreness during the spring, and he took off after becoming a full-time reliever in '18. He set a modern Minor League record (minimum 30 innings) by averaging 22 strikeouts per nine innings in '19 and saved 12 games for Cleveland with a 3.61 ERA during the next two seasons before dealing with shoulder issues in '22.
Tigers: Alex Faedo, RHP
Big leaguers signed (3): Faedo (first round), Will Vest (12th), Drew Carlton (32nd)
Faedo was taken 18th overall by the Tigers just before he won College World Series MVP honors for Florida. He was sandwiched in between Beau Burrows (2015), Matt Manning (2016) and Casey Mize (2018) in a run of four right-handed pitchers that Detroit selected with its first pick last decade. Plenty of fits and starts have followed, including Tommy John surgery in December 2020, but the latest move has helped him find a spot in Detroit's rotation. Entering Thursday, Faedo owns a 4.67 ERA with 35 strikeouts in 44 1/3 innings for the big-league club while using a fastball-slider-changeup mix.
White Sox: Luis González, OF
Big leaguers signed (3): Jake Burger (first round), Gavin Sheets (second), González (third)
One of the better two-way players in the 2017 college class, González won 11 games in three seasons at New Mexico but drew more interest as an outfielder after batting .361/.500/.589 with 14 steals and a school-record 58 walks as a junior. He stalled once he got to Double-A and accrued just nine at-bats with the White Sox before the Giants claimed him on waivers last August, but he has emerged as a starting outfielder and one of San Francisco's best hitters this year.
Twins: Royce Lewis, SS
Big leaguers signed (6): Lewis (first round), Brent Rooker (CB-A), Charlie Barnes (fourth), Mark Contreras (ninth), Calvin Faucher (10th), Bailey Ober (12th)
The No. 1 pick in this Draft, Lewis had worked all the way back from a torn ACL to make his big league debut this year. Just when he was getting a second opportunity to impact the Twins' lineup and looking like he'd have the chance to stick around, he injured the knee again, so we'll have to wait another year-plus before truly getting a sense of what he can do.
Angels: Jo Adell, OF
Big leaguers signed (5): Adell (first round), Griffin Canning (second), Isaac Mattson (19th), Jeremy Beasley (30th), David MacKinnon (32nd)
Second-rounder Griffin Canning has had more success in the big leagues to date (2.5 WAR), but we still believe in Adell's tools despite him not producing much in his time in Los Angeles. He's still only 23 and this is a good spot to remind folks that it takes some players longer than others to establish themselves.
A's: Nick Allen, SS/2B
Big leaguers signed (3): Greg Deichmann (second round), Allen (third), Mickey McDonald (18th)
The A's went over slot in the third round to sign Allen for $2 million and have watched him develop gradually as a middle infielder. He's long been known for his plus defense at shortstop (and second) and his offensive game has started to catch up. While he'll always be a glove-first player, he did enough to earn a 40-man roster spot last offseason and to make his big league debut this year.
Astros: Chas McCormick, OF
Big leaguers signed (12): J.B. Bukauskas (first round), Joe Perez (second), Corbin Martin (second), J.J. Matijevic (CB-B), Tyler Ivey (third), Peter Solomon (fourth), Parker Mushinski (seventh), Michael Papierski (ninth), Brandon Bielak (11th), Jake Meyers (13th), McCormick (21st), Josh Rojas (26th)
The Astros lead all clubs with 12 big leaguers signed from the 2017 Draft, and their three best players so far came from the 13th round or later. The only Millersville (Pa.) position player ever to reach the Majors, McCormick batted .373/.441./524 with a Pennsylvania State Athletic Conference-record 306 hits in four years at the NCAA Division II school before signing for $1,000 as a 21st-rounder. He has assumed a starting role in Houston while shuffling between all three outfield spots the last two seasons.
Mariners: JP Sears, LHP
Big leaguers signed (6): Evan White (first round), Wyatt Mills (third), Seth Elledge (fourth), Sears (11th), Darren McCaughan (12th), Tony Romero (15th)
We're not giving up on White yet, but Sears is the lone player from this class to currently have a positive WAR. A product of the Citadel, Sears was a three-year starter in college, then worked as a reliever his first pro summer before getting traded to the Yankees that offseason. He's served in multiple roles climbing the Yankees' ladder and has made three appearances in the big leagues for New York this year, the most recent a five-shutout-inning start in late May.
Rangers: John King, LHP
Big leaguers signed (5): Hans Crouse (second), Jake Latz (fifth), King (10th), Nick Snyder (19th), Ryan Dorow (30th)

Despite pitching through a torn elbow ligament that was misdiagnosed while a senior at the University of Houston, King won the games that clinched the American Athletic Conference regular season and conference titles, as well as a start in the NCAA regionals. He had Tommy John surgery after signing for $10,000 in the 10th round and since has used his nifty changeup to carve out a role as a lefty reliever.
Braves: Kyle Wright, RHP
Big leaguers signed (2): Wright (first round), Bruce Zimmerman (fifth)
Taken with the fifth overall pick out of Vanderbilt, the hope was that Wright would be the kind of collegian to make it to the big leagues quickly. He did that, reaching Atlanta in 2018, but it took him longer than expected to establish himself. That's come this year in the Braves' rotation, on the heels of pitching well out of the bullpen in the 2021 World Series.
Marlins: Trevor Rogers, LHP
Big leaguers signed (4): Rogers (first round), Brian Miller (CB-A), Joe Dunand (second), Sean Guenther (seventh)
Rogers became the second-highest drafted pitcher ever out of the state of New Mexico when he went 13th overall out of Carlsbad High, also the alma mater of his cousin and 12-year big league outfielder Cody Ross. Rogers made the All-Star Game and finished second in National League Rookie of the Year balloting last year, when he recorded a 2.64 ERA with 157 strikeouts in 133 innings.
Mets: David Peterson, LHP
Big leaguers signed (1): Peterson (first round)
There is only one Major League option here … for now. Luckily, it's a bonafide member of the New York rotation in Peterson, who has made starts for the Mets for three seasons now. He's in the midst of his best campaign yet with a 3.18 ERA, 1.35 WHIP and 42 strikeouts through 45 1/3 innings. Injuries to Jacob deGrom, Max Scherzer and Tylor Megill have helped Peterson get his starts, but his performance should make him a candidate to stick there once everyone is healthy again. Second-rounder Mark Vientos may pass Peterson in the 2017 Draft review once he reaches the Majors, as he's on course to do at some point this year.
Nationals: Wil Crowe, RHP
Big leaguers signed (5): Seth Romero (first round), Crowe (second), Jackson Tetreault (seventh), Jake Cousins (20th), Gabe Klobosits (36th)
The University of South Carolina product was drafted and developed as a starter by the Nats, but a year after his December 2020 move to the Pirates in the Josh Bell deal, he's become an impressive member of the Pittsburgh bullpen. Crowe, who has seen a significant uptick in his changeup usage in '22, owns a 2.56 ERA and 1.09 WHIP with 38 strikeouts in 38 2/3 innings for the Bucs. His average exit velocity, barrel percentage and hard-hit rate all rank in the 90th percentile or better this season — indications that his success has been the back of a lot of soft contact.
Phillies: Connor Brogdon, RHP
Big leaguers signed (7): Adam Haseley (first round), Spencer Howard (second), Connor Seabold (third), Nick Maton (seventh), Brogdon (10th), Kyle Dohy (16th), Damon Jones (18th)
While the first three picks all have made it to the big leagues, it's been the later rounders having more overall success. Brogdon, who signed for just $5,000 as a money-saver out of Lewis-Clark State in Idaho in the 10th round, was a valuable member of the big league bullpen last year and has pitched very well in 2022 as well.
Brewers: Keston Hiura, INF
Big leaguers signed (3): Hiura (first round), Bowden Francis (seventh), Alec Bettinger (10th)
The UC Irvine standout went ninth overall five years ago almost exclusively on the strength of his bat. He very much looked like the real deal as a rookie in 2019, hitting .303/.368/.570 with 19 homers in 84 games, but saw his stock plunge in 2020 and 2021. He's still striking out a ton (46.1 percent) in 2022 but the return of his power production (six homers, .402 slugging) has made him at least an average hitter with a 109 wRC+ through 35 games this season. He's seen time at first, second, left and DH.
Cubs: Keegan Thompson, RHP
Big leaguers signed (5): Alex Lange (first round), Cory Abbott (second), Thompson (third), Nelson Velázquez (fifth), Brandon Hughes (16th)
After winning multiple gold medals on U.S. national teams as a high schooler, Thompson blew out his elbow as an Auburn sophomore in 2015 and missed all of the following season before opening '17 with a 22 2/3-inning scoreless streak. He lost time to elbow issues in '19 and the pandemic in '20, then emerged as one of the Cubs' best relievers last season and one of their top starters this year.
Cardinals: Kodi Whitley, RHP
Big leaguers signed (4): Scott Hurst (third round), Kramer Robertson (fourth), Jake Walsh (16th), Whitley (27th)
St. Louis went without a first- or second-round selection in 2017 as penalty for a front-office hacking scandal, blunting the potential impact of the Draft class. For the pick here, we'll go with Whitley, arguably the best story of the class as a 27th-rounder who climbed from Division II University of Mount Olive to the Majors in three years. The 27-year-old right-hander has made 43 career relief appearances for the Cards, posting a 3.38 ERA and 1.17 WHIP in that time. Bouts of ineffectiveness have caused him to ride the St. Louis-Memphis shuttle this season, but there's hope he could still be a bullpen factor in the second half.
Pirates: Shane Baz, RHP
Big leaguers signed (6): Baz (first round), Cal Mitchell (second), Jason Delay (fourth), Jared Oliva (seventh), Bligh Madris (ninth), Beau Sulser (10th)
After being taken No. 12 overall out of the Texas high school ranks, Baz was the player to be named later in the Chris Archer trade a little over a year later. He made a splash late last year in the Rays' playoff push and just recently returned from the injured list.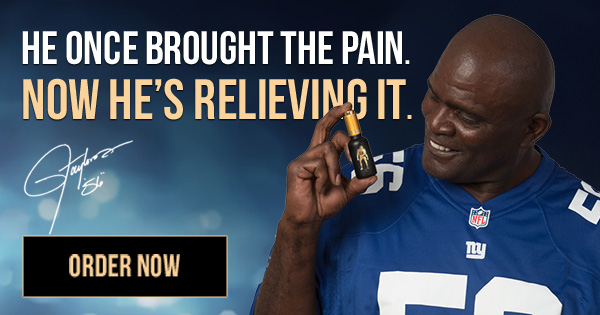 Reds: Hunter Greene, RHP
Big leaguers signed (7): Greene (first round), Jeter Downs (CB-A), Stuart Fairchild (second), Mac Sceroler (fifth), Mark Kolozsvary (seventh), Packy Naughton (ninth), Jared Solomon (11th)
It's been far from a straight line for the No. 2 overall pick in this Draft, a journey that included creating a Futures Game buzz followed by Tommy John surgery. Keep in mind Greene is still only 22 and learning on the fly in the big leagues. There are sure to be more bumps along the way, but the stuff is too good to not think he will come close to living up to expectations.
Dodgers: Andre Jackson, RHP
Big leaguers signed (6): Connor Wong (third), Zach Pop (seventh), Rylan Bannon (eighth), Zach Reks (10th), Jackson (12th), Brett de Geus (33rd)
A two-way player at Utah, Jackson had more success as an outfielder than as a pitcher before having Tommy John surgery that cost him his entire 2017 junior season. Signed for an above-slot $247,500 in the 12th round, he now has a fastball that reaches 98 mph and a plus changeup and improving slider in the mid-80s. He pitched 11 2/3 innings for the Dodgers last year, but he has battled control issues in Triple-A this season.
D-backs: Daulton Varsho, OF/C
Big leaguers signed (4): Pavin Smith (first round), Drew Ellis (second), Varsho (CB-B), Buddy Kennedy (fifth), Matt Peacock (23rd)
A Wisconsin-Milwaukee product and the son of former Major Leaguer Gary Varsho, Varsho was considered fast for a catcher heading into the 2017 Draft. He's used that speed and agility to become a baseball unicorn who plays both backstop and center field. That ability to play two premium positions has helped Varsho provide plenty of value to the Arizona roster, though he's been a little below average with the bat with a career 93 wRC+ over three Major League seasons.
Giants: Heliot Ramos, OF
Big leaguers signed (1): Ramos (first round)
The highest-drafted Puerto Rican since Carlos Correa went No. 1 overall five years earlier, Ramos had some of the best all-around tools in the 2017 high school class. He has settled into a power-hitting right-fielder profile and made his big league debut in April, seven months after his older brother Henry did the same with the D-backs.
Padres: MacKenzie Gore, LHP
Big leaguers signed (3): Gore (first round), Luis Campusano (second), Nick Margevicius (seventh)
It took some fiddling with his delivery and general work on his command, but there's no doubt these days that Gore is fulfilling his promise as the 2017 third overall pick. The southpaw looks like the NL Rookie of the Year frontrunner with a 3.65 ERA and 61 strikeouts in 54 1/3 innings in the San Diego rotation. His 1.2 fWAR is tied with Spencer Strider for the highest among rookie pitchers in 2022.
Rockies: Lucas Gilbreath, LHP
Big leaguers signed (5): Ryan Vilade (second round), Tommy Doyle (CB-B), Gilbreath (seventh), Sean Bouchard (ninth), Alan Trejo (16th)
Gilbreath was a starter at the University of Minnesota and spent his first two-plus seasons in the Rockies' organization working as a starter. A move to the bullpen post-pandemic in 2021 helped catapult him quickly to the Majors, and after missing some time on the COVID list this year and getting sent down one other time, it looks like the lefty is establishing himself once again.