Dave Franco is a famous American actor who has worked in both the television and movie industries. Born on June 12, 1985, in Palo Alto California, Franco began his career in 2006. He landed small roles in films including 'Superbad' and Charlie St. Cloud', and these led to bigger and better roles. His breakthrough role was in the 2012 buddy comedy movie '21 Jump Street', and he reprised the role of Eric Molsen for its sequel '22 Jump Street' in 2014. Franco has also had multiple roles in television series. He is now well-established as an actor and is best-known for his roles in 'Now You See Me', 'Now You See Me 2′, 'Fright Night', 'Neighbors', 'If Beale Street Could Talk', and 'Nerve'. Although he is a prominent actor, there are many things that people do not know about this talented man. Here are 20 interesting things that you probably didn't know about Dave Franco.
1. He is from an Extremely Talented Family
Dave Franco comes from an extremely talented family with talents in many fields. His father was a Silicon Valley mogul, while his mother was a poet, author, and editor says The Famous People. His brother James is a talented movie actor, while his brother Tom is an actor and artist. His paternal grandmother is an author of young adult books, and his maternal grandmother was an active member of the National Council of Jewish Women and owned a prominent art gallery in Cleveland.
2. He Once Caused a Fire in His Dorm Room at University
Fame10 tells the funny story of how Dave Franco once accidentally burned down his dorm room when he was studying at university. He shared the room with two fellow students, and it was beginning to smell. To overcome the bad aroma, the three young men bought a cookie dough scented candle. Unfortunately, it was this candle that set fire to the room after they left it unattended. For two weeks after the fire, Franco had to sleep on top of his mates' laundry pile until the room was fixed.
3. The First Thing He Spent Money on When He Got Rich Was a Gift for His Mom
It says on IMDb that the first thing that Dave Franco spent money on when he started earning the big bucks was a gift for his mom. She had a very old-fashioned, 90s-style television in her living room that Franco described as looking like a big brick. So, Franco decided to treat her to a flat-screen television instead as soon as he began earning money.
4. He Auditioned for Twilight
Franco auditioned for the part of Edward Cullen, the lead role in the Twilight Saga series of films, and he even met with director Catherine Hardwicke, says ScreenRant. Five films were made between 2008 and 2012, all of which were a huge success. Unfortunately, Franco was not successful, and the part went to Robert Pattinson. Nobody will ever know if Franco could have played the role better.
5. Franco is Married to Alison Brie
In 2011, Dave Franco met 'Scrubs' actress Alison Brie through a mutual friend when they were attending the New Orleans Mardi Gras and the couple began to date. They announced their engagement in 2015 and their marriage was reported in October 2017 after they had married at a private wedding ceremony. The couple has worked together on many occasion, including the films 'The Little Hours' and 'The Disaster Artist'. They are working together again on 'The Rental' as they will both have major roles in this film. Franco is also the writer and director of the movie. The release date for this movie is not yet confirmed.
6. He Has a Personal Net Worth of $10 Million
Dave Franco has enjoyed a successful career in film and television, which means he is now a very wealthy man. Prior to his marriage to Alison Brie, he had an estimated personal net worth of $5 million. However, they have a combined personal net worth of $10 now they are married, says CheatSheet.
7. He Was in a Music Video
Although he is best known for his work on television and in movies, Franco has had other acting gigs. One of these was appearing in the 2011 music video for 'Go Outside' by Cults. In this video, appeared alongside Emma Roberts, says Celebuzz.
8. He Wanted to Become a Writer
Dave Franco had wanted to become a writer and to teach creative writing classes. When he was studying at the University of South California, His brother James encouraged him to try acting and enrolled him in a theater class. This changed the course of his career as he then decided to follow in his brother's footsteps and pursue a career in acting.
9. He is a University Dropout
Franco chose not to complete his studies at the University of South California, where he had been studying for a degree in psychology. Wonderwall says that he was only a few credits away from completion when he made this decision. Although he dropped out of university, he returned 10 years later to complete his degree in English literature.
10. James and Dave Franco Have Both Played Comic Book Characters
According to Dave Franco's personal website, Both he and his brother James have played famous comic book characters, but for opposing companies. Dave Franco provided the voice of Edward Nygma/ The Riddler in the 2013 DC Comics Batman series 'Young Justice: Legacy'. James played Harry Osborn, the best friend of Peter Parker, in the Spider-Man trilogy. Originally, James had auditioned for the role of Peter Parker/ Spider-Man, but the role went to Tobey Maguire.

11. He Didn't Want to Work with His Brother James
It is a well-known fact that Dave Franco is James Franco's brother. The two have mixed in the same celebrity circles for years, but their careers were well-established before they worked together. The first time they appeared in a film together was in the 2017 movie 'The Disaster Artist." While Dave played Greg Sestero, James played Wiseau. Dave Franco has spoken about why it took them 32 years to appear in a movie together and has said that he had not wanted to work with his brother before. He wanted to make his own name in the entertainment industry and not become known simply as James Franco's little brother.
12. Franco Was Once Mistaken for Zac Efron
Franco was once at an after-show party when he was approached by a little girl and her mom. They asked for his autograph and a photo with the actor. The little girl's mom then told Franco how much she and her daughter loved him in 'High School Musical' and said they were his biggest fans. It was only then that the actor realized they had mistaken him for Zac Efron. Franco and Efron starred together in 'Neighbors'.
13. He is a Cat Lover
Dave Franco is a cat lover. He has two cats of his own; Arturo and Harry. He is keen to share his love for his cats with his fans as he posts photographs of his fur babies on social media. He has also spoken about them in interviews. He told Ellen DeGeneres that his cats fall asleep on him every night.
14. He Collects His Brother's Artwork
Franco's brother Tom is an artist, and Dave is his biggest fan. According to Daily Hunt, Franco loves his brother's art and has said that his apartment is littered with Tom's creations. He has described the artworks as some of his most prized possessions and as the most meaningful objects he owns.
15. Franco is a Roald Dahl Fan
Franco has always loved writing and he even wrote poetry when he was younger. As his mum and grandmother are authors, a love of literature is in his jeans. His childhood hero was Roald Dahl, and Franco remains a fan of Dahl's work to this day.
16. He Doesn't Think He is Funny
Dave Franco is his own biggest critic and he has analyzed his personality on many occasions. He describes himself as being shy growing up and as quite a serious adult.  He has said that he is just not one of those people who is always joking and that he is definitely not a comedian. He also describes himself as a small, shifty type of guy. However, he does now feel that he is at a stage of his life where he can afford to let himself become a little goofy from time to time.
17. He Is Not Planning to Have Children
Although they have been together for many years and they are now happily married, Dave Franco and Alison Brie do not plan to start a family together. Bazaar reported that Brie thinks it is stressful enough having two cats and that the couple already considers them their babies. They cannot imagine how stressful it is to have a real child. Planning a pregnancy that fits in with both their busy schedules is another reason for their decision. Both their careers are going so well at the moment, and they want to concentrate on that. For now, Brie and France are quite happy to just hang out together at night.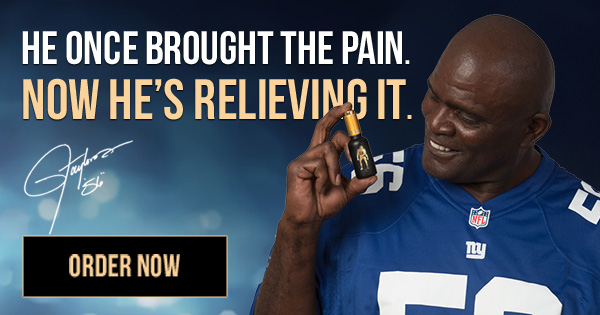 18. He Plays Characters That People Love to Hate
Some people say Dave Franco has been typecast playing characters that people love to hate, and this is something that Franco has noticed. In '21 Jump Street' he played a popular high school student who was dealing drugs on the side, and in 'Scrubs' he played an arrogant, rich medical student.
19. He is a Romantic
One example that demonstrates his romantic streak is about when he was dating a girl while at high school. On the girl's birthday, Franco left a rose with her teachers in all her classes for the day. To complete this mission, he had to arrive at school early so that he could deliver all the roses before his lessons began. Hopefully, he is still this romantic now that he is a married man.
20. He Has Appeared on 'Funny or Die' Eight Times
Dave Franco has appeared in eight video shorts on the website 'Funny or Die.' This is a comedy video website that was founded by Will Ferrell, Chris Henchy, Adam McKay, and Michael Kvamme. There are many famous contributors who regularly write, produce, direct, or appear in the video shorts. In addition to his eight appearances, Franco has written four of the shorts and directed one. He has been involved in the website since 2011. Other people who have contributed include Judd Apatow and Norm Macdonald. James Franco is also a regular contributor, so this is another example of the Franco brothers working together.