MrBeast has become such a huge personality these days that almost everyone seems to be talking about him no matter what. American Podcaster Joe Rogan also happens to be among his millions of fans and admirers. He has already had a podcast session with Jimmy a while ago. Moreover, he still keeps mentioning him in his other shows, whenever he gets a chance to praise the young creator.
ADVERTISEMENT
Article continues below this ad
Something similar happened recently when Joe Rogan was talking to Nate Bargatze, the famous comedian. During their conversation, the two were quite interested in discussing a lot of things about MrBeast and his stunning business model.
ADVERTISEMENT
Article continues below this ad
Joe Rogan thinks MrBeast could be highly famous in Hollywood movies just like YouTube
There's no doubt about the fact that Jimmy has put tons of effort in reaching to where he's at right now. Ever since he began creating content on YouTube in 2012, the social media celebrity has gained an unmatched popularity each year. Thanks to his charm of swaying the people with his videos, the individual is currently ruling the internet.
Even Joe Rogan thinks that MrBeast has got a very intelligent mind for whatever he does. In one of his latest podcasts, with comedian, Nate Bargatze, Mr. Rogan talked in detail about Jimmy and his brilliant management skills of handling everything smoothly.
Joe Rogan also mentioned that MrBeast, with his skillful mind, could take any other profession as well instead of YouTube. That's because he can organize everything in an excellent manner, according to the podcaster.
DIVE DEEPER

Moreover, Joe even thinks that MrBeast could be equally famous in making movies as they require the same kind of skillset that he applies in producing YouTube shows.
ADVERTISEMENT
Article continues below this ad
"Let me tell you something, that guy could just do that with movies. He could do that with anything. Like he has this mind for organizing and putting things together and figuring out what people like. And he's like a genuinely fun, intelligent, likeable guy so he puts that all together."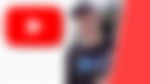 Basically, what the podcaster meant to say is that Jimmy can make blockbuster movies just the way he creates the videos. It's because he has a sense of what attracts people and what they really like to watch.
It will be interesting to see what MrBeast has to say on this idea if case he ends up watching or listening to this podcast. What are your thoughts on this story? Let us know in the comments.
WATCH THIS STORY: Ranking YouTube Superstar MrBeast's most watched videos of all time