The Harry Potter franchise is a vital part of many people's childhoods. The lessons of friendship, love, trust, and kindness that the series imparted to children and adults alike were second to none, and Harry and Ron's bond plays a big part in this.
RELATED: 10 Harry Potter Memes That Are Too Funny, According To Reddit
The two actors met on set as children and filmed together for almost a decade of their lives. While the movie series ended and Daniel Radcliffe and Rupert Grint went their separate ways, they have remained good friends. Harry Potter was a worldwide phenomenon, but being cast in the lead roles was a once-in-a-lifetime opportunity for Radcliffe and Grint, and that connection rarely ever fades away. This is what their friendship looks like, today.
SCREENRANT VIDEO OF THE DAY
They Don't Meet Often
Daniel Radcliffe and Rupert Grint went on to chart very different career paths, with Radcliffe opting for artsy projects like Kill Your Darlings and Grint starring in more conventional TV shows, like Sick Note. This meant that their physical interactions drastically reduced from seeing each other on set every day, like they did as best friends, Ron and Harry.
Radcliffe said in an interview, "If I see him every six months or so, it's a friendly, 'Hello, how's things with you?'" This merely implied that the Harry Potter star doesn't meet his on-screen best friend as often, but many outlets misinterpreted the same to mean that they weren't friendly.
They Don't Talk About Being Famous When They Do Meet
Having grown up in the eye of the media storm that was Harry Potter, Dan Radcliffe, Rupert Grint and Emma Watson achieved the heights of fame together and at a young age. Being exposed to that much celebrity at a tender age is great, but can also be damaging.
This is probably why Rupert Grint, who has gone on to star in several other movies, discussed how he and Radcliffe don't get into this topic when they meet, but instead talk about other things: "Potter happened at such a young age and I found it hard to deal with the fame side of things. If I ever do see Dan [Radcliffe] or Emma [Watson]," he said," fame is the one thing we never talk about," said Grint.
Daniel Texted Rupert When His Daughter Was Born
People get surprised to no end when they learn that Harry Potter stars are now having children of their own. In a L!VE with Andy Cohen episode, Radcliffe was asked if he spoke to Grint about his baby daughter, Wednesday, to which he gave a resounding reply.
RELATED: Why These 10 Harry Potter Actors Were Perfectly Cast
Radcliffe had texted his buddy a congratulatory message when he heard that he had become a father, which made fans feel all kinds of ways. It's nice that the two have stayed in touch through life's biggest milestones.
The Two Made An Adorable Jingle While Filming
As wee little kids, the entire cast of the movies had a blast filming together since it was like a big party. Dan and Rupert were close as children, especially since they shot so many scenes together, and fans actually got to see a lot of unseen behind-the-scenes footage of the two goofing off on set in Return To Hogwarts.
They made a little song together for the trolley lady, who would give Ron and Harry snacks on the Hogwarts Express: "Listen dimpled woman, we know you're in a hurry / But can we please have everything we know is on your trolley?" The two were always joking around, and this gave rise to many improvised and unscripted moments in Harry Potter.
Daniel Made Filming That Kiss Very Difficult
Fans got to know more about the nature of Daniel's relationship with Rupert in Return To Hogwarts, as he proclaimed proudly that he was "an absolute d*ck" about the big kiss that Rupert and Emma had to do in the last movie of the series.
Of the funniest quotes in Return To Hogwarts, several were about the kiss, and how Daniel insisted that he be on set to watch his friends make out with each other when they were obviously horrified by the thought of kissing each other.
Rupert And Daniel Hated Their Long Hair In Harry Potter And The Goblet Of Fire
Harry Potter And The Goblet Of Fire featured a marked change in the tone of the movies, with girls and hormones entering the scene. Another big change was the hair, and the boys now featured 'cool' longer shaggy haircuts.

RELATED: 10 Harry Potter Relationships As Taylor Swift Songs
Both Radcliffe and Grint were dismayed when they were asked to grow their locks, and even more so when they realized that these were their hairdos for the next movie. Radcliffe said, "We're like, 'No, no, no, no, no. You're not leaving us like this? We're supposed to be becoming teenagers and dating girls in this film! That's not what it's going to be, is it?' So, I think we were pretty devastated as we realized that it was."
Rupert Wanted To Get A Mask With Daniel's Face On It
While Rupert is very grateful for his life in the movies and the fantastic experience he had in them, he does miss being able to walk around without being recognized. Being Ron Weasley meant that he had one of the most familiar faces in the world, and COVID-19 provided some relief with masks.
He wanted to prank Radcliffe at this time. He revealed, "At least lockdown allowed me to wear a mask. I did think of having one done with Dan's face on it." Fans would have loved to see him go through with it.
They Are Both "Lazy Texters"
While Rupert and Dan have said that they stay in touch via the phone and text, they are self-proclaimed "lazy texters." Turns out, neither of them was ever any good at replying to each other even when they worked together, and that trend continues till date.
Daniel Radcliffe clarified to Ryan Seacrest, "We have never texted each other in 10 years of filming. We just never have. We are lazy texters. We've never texted each other back. And we both know that's how the other person is."
Daniel Dismissed Rumors Of Them Being Unfriendly
When Radcliffe's comments about not texting Grint were published, most publications and fans jumped the gun, devastated that the screen best friends didn't actually get along in real life. However, Daniel was quick to dismiss these rumors and clarify what he meant by his quotes.
He insisted that the claims of them being unfriendly were "just ridiculous" and that the next time the two meet "It will be fantastic. It's just that we're not constantly texting each other."
When They Meet, It's Like No Time Has Passed
On a heartwarming note, Daniel revealed in the same interview that he and Rupert share the same rapport that they did as kids. The few times that they do meet after making time in their respective hectic schedules, it's like he's transported back to the filming days.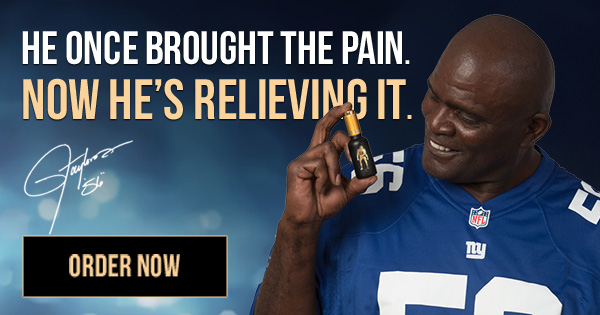 "I know that the next time I see Rupert, we'll sit next to each other and chat, and it will be like old times," he said. Fans definitely breathed a sigh of relief when they heard that.
NEXT: 10 Harry Potter Side Characters With Main Character Energy
The Batman 2 Will Be Defined By Bruce Wayne's Secret Backstory
About The Author

Fawzia Khan
(295 Articles Published)

Fawzia is a journalist, photographer, and creative producer, with a love for pop culture, television, and cinema. She has worked the photo desk at GQ Magazine and written for Elle Magazine, The Wire, Times of India, and DSSC previously.
More From Fawzia Khan