Many people dream of owning big mansions with more bathrooms than you can count. But there is a group of free-spirited people who dream of spending their good days on the road. It is a modern nomadic lifestyle that many have credited with raising their quality of life without the confines of a traditional house. The Washington Post reports that as many as one million Americans live full-time in RVs. Also, a study by the journal Intelligence suggests a correlation between intellect and compulsion to move. So if you have felt that undying urge to buy a motorhome, chances are you are among the smartest heads in the room.
Motorhomes come in many shapes and sizes, from small pop-up trailers to vans conversions, campervans, and over-the-top coach-built motorhomes. It all depends on your needs and how deep your pockets run. Just like there are plenty of celebrity gearheads, some are into owning and moving around in luxurious recreation vehicles. As is common with people in the limelight, it is a case of going big or going home. Here are ridiculously expensive RVs owned by celebrities.
10

Jason Momoa's EarthRoamer – $750,000
Via Instagram/Jason Momoa
You'll know Momoa from his stellar performance as the superhero Aquaman in the DC Universe movies, Connan the Barbarian, and Baba Voss in See, among other Hollywood blockbusters. He is an A-lister and currently on top of his game. When he's not cramming lines and filming movie scenes, though, he is out there enjoying the open road and campervan life.
Via EarthRoamer
Several photo shoots, interviews, and posts on his Instagram have revealed Momoa travels by RV. Recently, he was seen in an EarthRoamer XV-LTi 026 customized motorhome valued at $750,000. It features a king-size bed, slick leather upholstery, a wine rack, a bike rack, and camping accessories.
RELATED: Why The XBUS Electric Camper Is The Perfect Budget RV That Money Can Buy
9

Vin Diesel's Tractor Trailer – $1.1 Million
Via HGTV
Vin Diesel is an iconic actor most popular for his Fast and Furious films, a franchise heavily on cars alongside over-the-top action scenes. As a result, Diesel has been behind some incredible cars as Dom Toretto, including the black mid-engined Dodge Charger by Speedkore dubbed Hellacious. But in real life, he has an enviable collection of awesome cars in his collection.
Via HGTV
When he's not collecting speeding tickets on his Lykan Hypersport, you will find him sitting back and relaxing in his opulent custom-made trailer. Anderson Mobile Estates charged him $1.1 million to build it, and it comes with a massive living space of 1,100 square feet from its two levels.
8

Will Smith's The Heat – $2.5 Million
Via Anderson Mobile Estates
Will Smith owns of the most popular motorhomes in the world. He took delivery of the mobile home dubbed 'The Heat' in the early 2000s and has lived in it while filming for several films such as Men In Black and The Pursuit of Happyness. It is a 55-foot 22-wheeler with two floors and offers 1,200 square feet of living space.
Via Anderson Mobile Estates
It was custom-built by Anderson Mobile Estates at a tune of $2.5 million. It is a land-going yacht offering luxury features and amenities, including $200,000 granite countertops in the kitchen, $125,000 in gadgets, and $30,000 in real leather upholstery.
7

Shaquille O'Neal's Shaq-Mobile – ~$550,000
via rvbusiness
Regarded as one of the greatest NBA legends of all time, Shaq joined the RV lifestyle back in his Los Angeles Lakers days after purchasing a Niel's Motorhome for $161,700. A year later, Boston Celtics commissioned Haulmark Motor Coach to build a retirement gift for the Hall of Famer.
via rvbusiness
At 45-foot long and featuring a not-so-subtle paint job, the Super C motorhome is hard to miss. The Shaq-Mobile, as he calls it, costs about $550k and comes with enough comfort features for an unforgettable cross-country driving experience. It features a California king-sized bed for his 7-foot-1-frame, triple bunks for kids, a booth dinette, sofas, and large TVs.
RELATED: Check Out The Self-Sufficient 2023 Living Vehicle Luxury RV That Makes Its Own Water
6

Simon Cowell's "The Hollywood" – $2 Million
Via HGTV
Simon Cowell prides one of the coolest celebrity car collections, which reflects his status as one of the highest-paid TV personalities. From the $1 million Bugatti Veyron supercar to the classic Jaguar Eagle Speedster and Rolls-Royce Silver Cloud III are testament to the X-Factor judge's exquisite and expensive taste. But his $2 million trailer motorhome is likely one of his most prized assets accounting for his $600 million net worth.
Via HGTV
Anderson Mobile Estate built the trailer dubbed The Hollywood. It is a 22-wheeler featuring two stories, 1,200 square feet of living space, slide-outs, and pop-up extensions on the roof.

5

Mariah Carey's Party Pad on Wheels – $1.8 Million
Via Anderson Mobile Estates
Mariah Carey is another celebrity who has embraced the open road travel culture. At the height of COVID isolation, she documented her cross-country trip aboard a $7,900 per night 2020 Prevost Marathon Coach by Outdoorsy motor homes. This leaves questions about whether Mimi bought or was renting one of the most iconic motorhomes, a $1.8 million home on wheels, and another of Anderson Mobile Estate's creations. Regardless she was one of the earliest adopters of the products by the company, having been sported moving around with it in 2015.
Via: Anderson Mobile Estate Collection
It was a nice flex, and the two-story RV looks nicer than most homes, seeing it only holds premium features on its 1200 square feet of living space, although it lacks a bedroom.
4

Jamie Foxx's Off Script Studio – $1 Million
Via Anderson Mobile Estates
The Anderson Mobile Estate is now a regular feature in this article, having worked on Will Smith's The Heat and Simon Cowell's The Hollywood. Their portfolio stretches further with luxurious creations like The Aspen, The Uptown, The Studio, and Jamie Foxx's Off Script Studio on wheels. Off Script is one of the most famous motorhomes and was built to host the similarly named talk show. It was designed to accommodate other celebs and interview them comfortably.
Via Anderson Mobile Estates
It took $1.8 million and four wheels to put together this mansion on wheels and hosted stars like The Rock, Denzel Washington, Jeremy Renner, and Vince Vaughn, among others, during the Grey Goose-produced show. It has two levels, a convertible roof, a dressing room, and a recording studio.
RELATED: This Amazing School Bus RV Conversion Is Nicer Than The Average Home
3

Leonardo DiCaprio's Trailer – $1.5 Million
Via Periodismo Del Motor
In 2009 Leonardo DiCaprio commissioned King Kong Production Vehicle to build him a bespoke motorhome for use while filming the sci-fi movie Inception. The result was a marvel on wheels measuring 52 feet long and width adjustable to 16 feet.
via hgtv
It reportedly cost DiCaprio $1.5 million, and the gold-effect exterior screams opulence. Key features include two fireplaces, heated floors, five TVs, an open-plan living space filled with couches, a marble countertop kitchen, and an open bar.
2

Brad Pitt's Trailer – $1 Million
via sportsretriever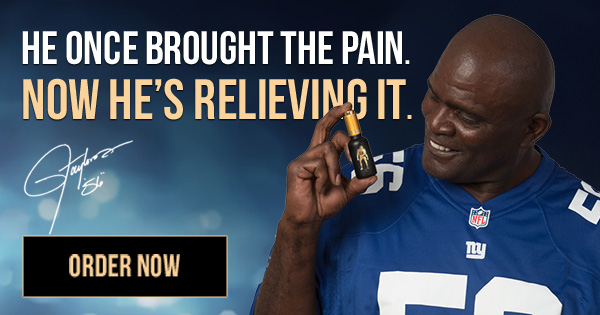 Brad Pitt is a certified gearhead whose passion spans planes, motorcycles, and cars, including an authentic $400,000 German military motorcycle used during World War II. Among his wide and diverse machinery collection is a million-dollar 48-foot-long trailer.
via great american coutnry
It features a master bedroom with a queen-size bed, table and walk-in shower, a chef-quality kitchen, and pull-outs, which make it wider and create extra space. The A-lister has lived in it in-between movie sets and is spacious enough for his large family to fit when they visit.
RELATED: This Two-Story Trailer RV Looks Nicer Inside Than Most Apartments
1

Justin Bieber Tour Bus – $2.46 Million
Via Autoevolution
In the summer of 2020, most people were isolated from the virus, while others lost their jobs. Celebrities weren't feeling the same pressure seeing Justin Bieber and his wife splashed $2.46 million on an ultra-luxurious motorhome featuring all creature comfort an A-list celebrity duo could ever need.
Via Autoevolution
It is a marathon Coach RV with an under-floor heating system, voice controls, and a pop-up GPS. Floors are clad in marble and porcelain and are furnished with custom-built sofas. A bedroom at the back fits a king-size bed and a built-in TV unit with Apple TV for entertainment.