Anyone can pick an NBA star as their favorite in the league, but a lot of people might not know that the star they picked actually has a brother in the league. It's not uncommon for multiple brothers to all make it to the NBA, and some even play on the same team together from time to time.
Related: The 10 Dirtiest Players In NBA History
When brothers make it to the NBA together, the debate about which one is the superior athlete is often brought up. While anyone who makes it to the NBA is undoubtedly a fantastic athlete, it is generally pretty clear to see which brother is actually the superior athlete thanks to various NBA statistics.
10

Seth Curry
Jerome Miron-USA TODAY Sports
It's probably best to just get Seth Curry out of the way early because he is probably the most well-known brother of a modern NBA star. Unfortunately for the skilled Seth, his brother Steph Curry is arguably the greatest player in the league now, and the greatest three-point shooter ever.
Seth recently landed in Brooklyn, but even being amongst other great players likely won't help him end up in the conversation with his brother. Steph did just win his fourth NBA championship, something he was a huge factor in.
9

Mychel Thompson
© Geoff Burke-USA TODAY Sports
Another major figure with a lesser-known brother is a close friend of Steph Curry, Klay Thompson. Klay's older brother, Mychel, is demonstrably not as skilled, but he did manage to play at a high level for a handful of years.
Mychel, unfortunately, went undrafted, but he did still end up playing for the NBA's developmental league. He only played five games in the NBA with the Cavaliers, while Klay has become a multi-time NBA Champion with one of the best three-point shots in the league.
THESPORTSTER VIDEO OF THE DAY
8

Alex Antetokounmpo
The youngest brother in the Antetokounmpo family, Alex hasn't had the same chance to shine as his NBA Champion brothers, but he has been working on that fact. He went undrafted by the NBA, but he has managed to claw his way to the G-League.
Related: The 10 Most Underrated Players In The NBA Today
Of course, anyone playing in the G-League is going to have a hard time standing toe-to-toe with someone like Giannis, a player who is widely regarded as one of the greatest players in the league today. It is possible that Alex turns around his luck and becomes a major force in the NBA as well.
7

Zoran Dragic
Bill Streicher-USA TODAY Sports
Unfortunately, Goran Dragic's younger brother Zoran isn't quite as skilled of a player. While Goran has held plenty of NBA accolades throughout his career, Zoran struggled to make any real impact during his short time playing for the NBA.
To be fair, Zoran has seen plenty of success in basketball outside of the NBA, but with most of the world viewing the NBA as the peak of basketball competition, it is fair to say that Goran is the superior one of the two basketball-playing brothers.
6

Juancho Hernangomez
© Kevin Jairaj-USA TODAY Sports
To be fair to both brothers, the debate about who is better between Juancho and Willy Hernangomez is one that potentially could go either way. Both men are currently having successful careers in the NBA, and that fact doesn't look likely to change anytime soon.

With that said, while their statistics and play over their individual seasons can be debated, team cohesion is something to consider as well. Because Willy was named to the NBA All-Rookie First Team back in 2017, that gives him a solid accolade to hold over Juancho.
5

Marc Gasol
Troy Taormina-USA TODAY Sports
Picking who is better between Marc and Pau Gasol is an incredibly difficult task. Both men have had fantastic careers and each offer the teams they join unique moments of play. Their stats can be argued for days, leaving their greatness down to their accomplishments.
Pau is Marc's older brother, won multiple NBA Championships, was named an All-Star multiple times, was rookie of the year in 2002, and was named to multiple teams. Marc was able to do much of the same, just not nearly as often as his older brother.
4

Aaron Holiday
Trevor Ruszkowski-USA TODAY Sports
Amongst the Holiday men in the NBA it does seem that the youngest, Aaron, is the least notable. He's been putting in the work to show off what he can do on the court, but both Jrue and Justin have managed to shine brighter so far.
Both of Aaron's brothers are NBA Champions who put in exciting work. He can say that he was a solid draft pick while Justin went undrafted, but Justin's climb into and success within the NBA shows how much drive he had. Still, Aaron is young and there is plenty of time for this to change.
3

Lonzo Ball
Kelley L Cox-USA TODAY Sports
It's become pretty clear to most NBA fans that LaMelo Ball is the best player amongst the Ball brothers, leaving both Lonzo and LiAngelo in the dust. While LiAngelo is the brother who needs to do the most to catch up, LaMelo is both the youngest brother and the most successful.
Related: The 10 Most Overrated Players In The NBA Today
None of them have championships to their name yet, but LaMelo was named Rookie Of The Year in 2021, and named to the All-Star game in 2022, while Lonzo was only named to the All-Rookie Second Team back in 2018.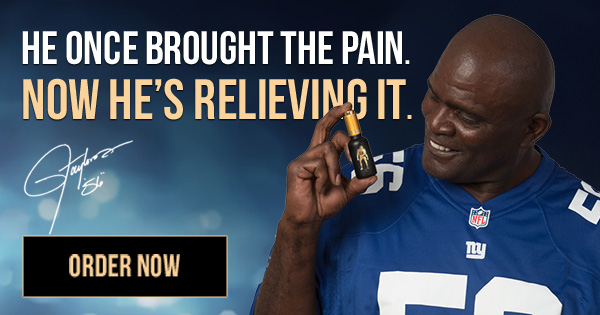 2

Robin Lopez
Steve Mitchell-USA TODAY Sports
While Robin and Brook Lopez may be twin brothers, that didn't translate directly into their basketball ability. Both men have had lengthy and fruitful careers in the NBA, but Brook has by far been the more successful of the two.
It could be said that Robin's best years are well behind him and he never managed to rack up any NBA accolades of note. Meanwhile, Brook has been named to multiple teams, is an NBA Champion, and was selected for the All-Star game in 2013.
1

Taylor Griffin
© Sam Sharpe-USA TODAY Sports
It should be pretty clear that Blake Griffin is the more talented brother because most people probably weren't even aware of his older brother Taylor Griffin. He was originally drafted by the Suns when he made his way to the NBA, but that was the height of his career.
He did end up winning a D-League Championship, but comparing that to Blake's near countless accolades in just about every aspect of his overall game makes the difference in skill shockingly clear. Still, both men did make it to the NBA which is more than most people can say.
Next: The 10 Best Players In The NBA Right Now, Ranked