Love seems to be in the air for viewers of the hit show, Bridgerton, which recently ended season 2 with a proposal. For TV fans who love to rewatch older sitcoms, many marriage proposals stick out. Monica and Chandler's proposal is very memorable and there is also the fan-favorite couple from The Office, Jim and Pam, who got engaged in season 5. These moments are great because viewers get a front-row seat.
RELATED: 10 Best TV Couples, According To Reddit
Some of the most iconic TV couples have a rollercoaster of a journey on their way to "I do." But when they know, they know, and they find creative and romantic ways to make it official.
SCREENRANT VIDEO OF THE DAY
Cory And Topanga (Boy Meets World)
Cory and Topanga are one of the most wholesome and genuine TV couples from the '90s. Their relationship is one of the most memorable in Boy Meets World because they both bring out the best in one another and are essentially each other's best friend.
Fans remember the scene at the end of season 5 when the gang graduates high school. Topanga goes back and forth about attending Yale even though she wants to stay in Philadelphia with Cory. In the end, Topanga shocks viewers when she asks Cory to marry her just as the celebration is at its peak. It ends up being a showstopping moment when fans knew their relationship would go to the next level, making this episode one of the best high school graduation episodes.
Blaine And Kurt (Glee)
Kurt has been part of the Glee club since the very first episode. Fans watched and sympathized with him during his struggle to fit in, but when Kurt meets Blaine, they have an instant connection and quickly become a fan-favorite TV couple. Their relationship has its ups and downs, but fans know they are truly soulmates.
RELATED: Blaine Anderson's 10 Best Solos On Glee
In classic Glee fashion, the proposal is taken over by the Glee Club, The Warblers, and other special guests to surprise Kurt with a grand musical number. In the end, Blaine bends down on one knee at the bottom of the staircase where they met, and proposes. It's the sweetest moment and fans will always remember it.
Leslie And Ben (Parks And Recreation)
Leslie and Ben have had the most genuine and touching relationship. They survived hiding their relationship and risking their careers and jobs for one another. Ultimately, they become the best power couple in Parks & Recreation.
While Leslie revisits a house she can no longer get for the two of them, Ben surprises her by showing up at the meeting. He instantly gets down on one knee and Leslie's heartwarming reaction is just too pure. It's one of the reasons this couple is the most relatable couple of Parks & Rec. Leslie interrupts the moment by taking it all in, which makes it stand out as a romantic and authentic proposal.
Jake And Amy (Brooklyn Nine-Nine)
During the annual heist episode of Brooklyn Nine-Nine, Jake and Amy are left alone where Amy learns all of the tricks to figure out where the real key was in order to find the belt. She comes to the conclusion about every strategic move and clue until she gets to the belt.
RELATED: 5 Things Jake & Amy Have In Common (& 5 Things That Are Different) On Brooklyn 99
She explains that nothing can surprise her anymore, which is exactly why this proposal is fun to watch. It also becomes the best surprise to the audience when she finally reads the inscription on the belt and realizes Jake is proposing. He begins the most romantic speech ever and of course, Amy agrees.
Lorelei And Luke (Gilmore Girls)
When Lorelei struggles to understand Rory's decision to drop out of Yale, she turns to Luke. He goes on a passionate rant about all the ways they can fix the problem and get her back and becomes the exact person Lorelei needs at that moment. He is very supportive about being on her side since Rory goes to live with Emily and Richard.

In this moment of Gilmore Girls, Lorelei knows that Luke would drop everything for her and Rory, and so she proposes to him. The moment becomes even better when Luke instantly says yes before thinking about anything else. Luke is always willing to be all in and that's why there are many times where he shows Luke's affection through the countless romantic gestures on Gilmore Girls. The two have a complicated relationship and it's a slow burn, but it all works out in the very end.
Mitch And Cam (Modern Family)
Mitch and Cam are a stable and happy couple for all of Modern Family. Even though they weren't married, they committed to one another for a very long time. However, when they are aware of the fact that they can actually legally get married, they jump at the chance.
Both Cam and Mitch hilariously try to sabotage one another because they want to be the one who does the proposing. Ultimately, the moment is very sweet and they both get their chance to confess their love for one another and get engaged at the same exact time. It's perfect for them and charming for fans to watch their favorite characters have their moment.
Chuck And Blair (Gossip Girl)
One of the most iconic teen drama couples is Blair and Chuck.  They are both fiercely independent and headstrong and they both come from an elite community where they each wanted to conquer their dreams before choosing each other.
It brought joy to Gossip Girl fans when they finally decide to quit the games and commit to one another. Although they decide to get married on a whim in order to protect Chuck from being accused of killing his father, they both know there is love behind the arrangement. Chuck gets down on one knee and proposes to Blair in the most sincere way he's ever been.
Monica And Chandler (Friends)
Although it took Monica and Chandler forever to get together, they become one of the most solid and enduring couples on Friends. Just when Chandler thinks he's ruined everything, he is surprised to find a candle-lit room where Monica waits for him in the middle of it all.
Monica has every intention of being the one to propose. She confesses her feelings to Chandler in an emotional speech but can't finish due to just how teary-eyed she gets, so Chandler gets his chance to say his feelings for Monica. In the end, he asks her the big question and she says yes through tears of joy. It's a happy moment when the audience claps and Joey, Phoebe, and Rachel barge in to congratulate them.
David And Patrick (Schitt's Creek)
David and Patrick have had the most charming relationship throughout all six seasons of Schitt's Creek. They are complete opposites and yet, they work really well together. They bring out the best in one another and there is truly nothing toxic about this relationship, which is wholesome and it's pure.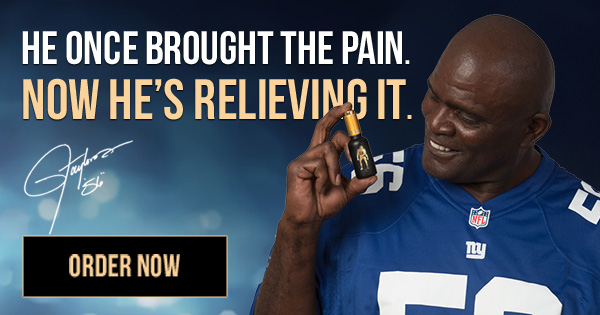 When they decide to go on a hike, this is where nothing really goes right for Patrick. He tells David to look into their picnic bag. Patrick says his speech and clearly, David knows at this point where it's headed. The proposal is the best moment between these two as David begins to half laugh and half cry. He opens the box to a collection of rings, which is perfect for David and shows how much Patrick knows him. There are many quotes that prove David and Patrick are perfect for each other and this proposal proved it.
Jim And Pam (The Office)
Fans of The Office know that the biggest slow burn was Jim and Pam. Jim pined for Pam for four seasons, but it was never the right time. When the couple actually got together, it was only a matter of time before they got engaged and started their lives together.
Before viewers know what going on, Jim gets down on one knee in front of a gas station in the pouring rain. It's unconventional but stays true to the humble relationship that the two share, and why they are one of the best TV couples of all time.
NEXT: The 10 Biggest Milestones In Jim & Pam's Relationship On The Office
Obi-Wan's New Home References The 1976 Star Wars Novel