Penn State's recent past hangs over the program like a dark cloud, but its near future beckons with promise.
The multi-million dollar question: What happens now, in the season in between? Is the worst of the malaise that started in 2020 now in the past, or is another year of struggle on hand before the grand turnaround that surely is coming?
With a second straight top 10 recruiting class in the works, James Franklin's Lions almost certainly will resurrect from the tailspin that has produced a losing Big Ten record and overall 11-11 mark spanning the past 2 seasons. But before the next batch of 4-5 star youngsters arrives, Penn State faces questions.
The answers will determine if 2022 is remembered as the beginning of a good run or the end of a bad one.
Can Sean Clifford find sustained success?
Penn State's 6th-year senior quarterback, now 24 years old, has gone through more ups and downs than a yo-yo during his time in Happy Valley. He's had winning streaks of 8 and 9 games, but gone 4-12 outside of those runs. The injury he sustained last year against Iowa derailed a promising beginning to 2021, even though he never missed a start.
Barring injury this year, he's poised to finish as Penn State's first 10,000-yard passer, and possibly as its most accurate QB. But barring double-digit wins in 2022, he won't draw comparisons to Trace McSorley but rather Christian Hackenberg — a gamer who couldn't win consistently, both because the team around him wasn't good enough and also because he wasn't good enough.
Maybe the offensive line turns a corner in Year 3 under Phil Trautwein, and maybe Clifford turns that corner with them. Otherwise, Clifford will finish with a bunch of empty-stat career records that won't count for much.
Is an O-line renaissance in the offing?
At some point, offensive line coach Phil Trautwein and the rest of the PSU brain trust have to figure this out, right?
The program's failure to run the ball effectively while also giving up a Big Ten-high 34 sacks last season stands as an afront to everything sacred in Happy Valley. From James Franklin to OC Mike Yurcich to Trautwein, there seems to be a consensus that this cannot stand.
Based on recruiting rankings, Penn State is bringing in more and better line prospects than it has in some time. More are on the way next year, including 5-star Alex Birchmeier, rated the No. 1 interior lineman in the 2023 cycle.
But the team's need for vast improvement is here and now, and it must replace 3 starters. At 2-3 spots, Penn State will have to put raw talent on the field and hope those relatively young and highly inexperienced players are ready.
Changes in scheme and philosophy also could net improvement, but this is a wait-and-hope predicament.
Is there a 1,000-yard back on the roster?
Penn State hasn't had a 1,000-yard back since Miles Sanders in 2018, and no Nittany Lion has rushed for 100 yards in a game in the past 16 contests.
Blame injuries, blame the line, blame the scheme. Whatever. It's terrible optics when RB isn't a marquee position at Penn State, no matter how pass-happy James Franklin wants to be. If 5-star freshman Nicholas Singleton or top returning back Keyvone Lee don't get the program off the schneid, Franklin and OC Mike Yurcich might have a hard time getting another 5-star back to say yes to the Nittany Lions.
As always, Ohio State provides the benchmark. If 5-star true freshman TreVeyon Henderson can easily eclipse the 1K mark in 2021 while playing in a pass-first scheme, Penn State — already a couple of breaks down — needs to start holding serve.
Is Mitchell Tinsley as good as his stats?
These receiving numbers — 1,402 yards and 14 TDs — are skewed. Western Kentucky of Conference USA led the nation in passing in 2021 (433.7 ypg) and had the top passer (Blake Zappe, 5,967 yards/426.2 per game) and top receiver (Jerreth Sterns, 1,902 yards on 150 receptions, 17 TDs) in the country.
Tinsley, the Hilltoppers' No. 2 receiver last year and owner of the above referenced stats, looks like the perfect transfer portal add for a PSU team looking to replace first-round NFL pick Jahan Dotson. But consider this: Sterns went undrafted despite his stats and will try to make the Tampa Bay Buccaneers as a free agent. Zappe is with the Patriots as a 4th-round pick. So no one is buying the inflated numbers at face value.
Tinsley posted solid but not eye-popping stats prior to last season, first for 2 seasons in the JUCO ranks and then as WKU's top receiver in 2020 with 43 catches for 377 yards and 4 TDs. Penn State could catch lightning in a bottle with Tinsley, as it did last year with DE Arnold Ebiketie. The 6-1, 206-pounder arrived early this spring in State College and has been receiving positive reviews from coaches and teammates so far.
Odds are, he will be the perfect wingman for Parker Washington, but we won't know for sure until the games begin in September.
Is Manny the man?
Manny Diaz takes over as defensive coordinator this year, replacing the departed Brent Pry. After a 3-year stint as head coach of the Miami Hurricanes, Diaz faces the task of replacing James Franklin's longtime righthand man, who left for the head coaching job at Virginia Tech.
With low totals of sacks and tackles for loss, Pry's defense the past 2 seasons has lacked sizzle while playing a bend-don't-break style. It rarely dominated opponents physically, but it did dominate them statistically. Last year, Pry's group tied for 6th-best in the country in points allowed.

Diaz's task is to somehow keep that trend going despite the Lions losing their top 2 tacklers and 7 of their top 11. And by his own admission, he'd like to do that while also producing more sizzle. His resume as a longtime DC prior to the Miami years suggests he's capable, but Penn State hasn't had a great track record with 1st-year coordinators lately.
Can the defense get edgy?
Transfer DE Arnold Ebiketie saved Penn State from being an anemic edge-rushing team last year, racking up a team-high 9.5 sacks in his lone season as a Lion. No other edge rusher did much of anything. Smith Vilbert, an afterthought all season, produced 3 sacks in the Outback Bowl as Ebiketie and several other key defenders sat out. Only 2 other edge guys dented the stat sheet with sacks, Nick Tarburton (1) and Jesse Luketa (0.5), who played in a combined 25 of 26 games.
Point being, someone is going to have to step up now that Ebiketie is a linebacker with the Atlanta Falcons. Here are the main candidates:
Adisa Isaac: A preseason injury cost him all of last year, just as he was being hyped as potentially the Lions' next great edge rusher.
Demeioun Robinson: The transfer from Maryland and 2021 5-star recruit played in 8 games with the Terps, registering 19 tackles and 2 sacks.
Dani Dennis-Sutton: The 5-star true freshman could be in the mix for playing time right away.
Nick Tarburton: He played in all 13 games last season, producing 29 tackles and his lone career sack.
Throw them all together, and add in Vilbert for good measure, and their career sack total still doesn't top Ebiketie's 2021 output. Maybe Manny Diaz can work some magic by adjusting the scheme, pushing the right buttons and calling plays more aggressively than Pry was wont to do. Can he find an edge that way?
Does size matter?
Outside of PJ Mustipher and some of his fellow defensive tackles, Penn State will put a smallish defense on the field this coming season.
On average, the projected starting linebackers will be 10-20 pounds lighter than their 2021 counterparts. If Tyler Elsdon wins the job in the middle, the Lions will have a linebacker group with no one topping 233 pounds on the scale, according to a recent version of the team's official roster. Converted safety Jonathan Sutherland, expected to start on the strong side, is listed at 211. Returning starter Curtis Jacobs is listed at 229.
For a defense that gave up 350+ rushing yards to both Illinois and Arkansas last year, maybe size does matter. It'll be up to Diaz, Mustipher and Penn State's swarming speedsters to prove otherwise.
Will the players still care come bowl season?
Fans have no choice but to accept the changing landscape of college football, but they don't have to like it. Sure, it's hard to fault the 7 key players who skipped last season's Outback Bowl to avoid possible injury with NFL dollars waiting. Given the circumstances, the difference between 8-5 and 7-6 wasn't worth the risk.
The year before, in 2020, the players voted to pass on a bowl and a chance to avoid finishing under .500 for the first time in the Franklin era of Penn State football. Granted, there were mitigating circumstances, what with the pandemic and all.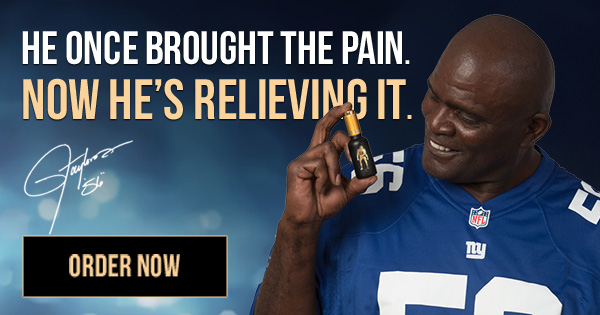 Still, this looks like a trend. Will Penn State's players ever really care about bowl season again short of a Playoff game? Would a 10th win and a top 10 spot in the final polls provide enough of a motivating factor? It's hard to see how it would be.
Will the fans still care come late October?
The natives and the diaspora are restless these days, not a good time for the Lions to open with 2 tough road games over the first 3 weeks of a season. Purdue and Auburn will be tough trips in Weeks 1 and 3, not short hops even by charter plane. The games are winnable, but also imminently losable.
Penn State also faces Michigan on the road and Minnesota at home before finally hosting Ohio State on Oct. 29. If the squad is sporting a multiple-loss record by then, the vibe might not be quite as electric as usual. This year's White Out game at Beaver Stadium will come the week before, against the Golden Gophers in primetime. A Stripe Out is planned to greet the Buckeyes in what is expected to be an afternoon start.
Penn State drew 106,799 fans per home date last season, second only to Michigan in the country. Overall attendance is dropping in college football, with only a few programs bucking the trend. If Penn State wants to remain one of them, it really needs to break out of the .500 funk of the past 2 seasons.
Otherwise, traffic and the cost of parking, lodging, gas and everything else might convince even some diehards that their living room sofa is a pretty good seat after all.
Can the Lions close strong?
Even in the good years under Franklin, Penn State never excelled in sealing the deal — on games or seasons. From 2016-19, Penn State went 42-11, yet still left a trail of what-ifs. Eight of those losses came by 5 points or less, including some excruciating fourth-quarter meltdowns. The historically bad start to 2020 began with a major late-game choke job at Indiana. Last year, all 5 of the regular-season losses came by single-digits, 4 of them by 4 points or less.
The key problem has been that Penn State's offense can't stay on the field to burn clock in late-game situations, and the otherwise stingy defense sometimes can't get off the field when it counts. It's a riddle Franklin and his coordinators haven't come close to solving so far. Is this the year?