Born in New York, Anne Hathaway moved to New Jersey at the age of six. As her mother was a stage actress, Hathaway knew the world of theatre from a young age. She toured with her mother for the Les Misérables production, which inspired her to pursue a career in theatre. She landed her first television role at the age of 16 in a family drama Get Real. After graduating high school in 2000, she landed her first big-screen role in The Princess Diaries, starring alongside Julie Andrews. She worked in several fairy-tale roles before moving towards comedy and drama genres. She starred in Brokeback Mountain, The Devil Wears Prada, and Interstellar, which earned her worldwide recognition.
From quirky roles to dramatic characters, Anne Hathaway has dominated the box office with her stellar award-winning performances. Playing outstanding lead roles and stealing the show as a supporting actress, let's take a look at the highest-grossing Anne Hathaway movies.
10

The Intern (2015)

Directed by critically acclaimed filmmaker Nancy Meyers, The Intern was a perfect blend of lighthearted story and a stellar cast. Hathaway starred alongside legendary actor Robert De Niro, a seventy-year-old intern at an online fashion site. The movie had a budget of $35 million, and it went on to gross $195 million at the box office worldwide.

RELATED: 10 Highest Paid Movie Roles Of All Times
9

Valentine's Day (2010)

The romantic comedy covering every facet of relationships on Valentine's Day starred a string of A-List actors, including Bradley Cooper, Ashton Kutcher, Julia Roberts, Taylor Swift, and Jamie Foxx. Hathway played the role of Liz Curran, an office assistant who also works as a sex operator. The movie made a whopping $217 million at the box office.
8

Get Smart (2008)

A spy comedy starring Steve Carell and Anne Hathaway, Get Smart was adapted from a television series of the same name. She plays the role of Agent 99, a spy who reluctantly helps Carell's Maxwell Smart. As mentioned by Celebrity Net Worth, Hathaway earned a $5 million salary for her role from the $80 million budget. The film was a box office success, making $231 million worldwide.
7

Ocean's Eight (2018)

The remake of the successful Ocean series, Ocean's Eight, was an all-female remake that starred stunning actors including Sandra Bullock, Cate Blanchett, Akwafina, Mindy Kaling, Sarah Paulson, Rihanna, Helena Bonham Carter, and Hathaway. The actress was paid $3 million for her role as Daphne Kluger. The movie had a $70 million budget and went on to earn $298 million.
6

Alice Through The Looking Glass (2016)

In the much-anticipated sequel to Alice In Wonderland, Hathaway reprised her role as The White Queen, who helps Alice save Wonderland from the Red Queen. The sequel was a box office success and made a gross $300 million profit, starring Mia Wasikowska, Helena Bonham Carter, and Johnny Depp.
5

The Devil Wears Prada (2006)

Rachel McAdams, Natalie Portman, and Kirsten Dunst were all pursued for "The Devil Wears Prada" ahead of Anne Hathaway. Meryl Streep was so impressed after watching Hathaway in "Brokeback Mountain" that she championed her herself: https://t.co/8nqVK8pmCg pic.twitter.com/Duo5jrT7UU

— IndieWire (@IndieWire) June 19, 2021

One of the most iconic parts of Anne Hathaway's portfolio is playing the role of an assistant to Meryl Streep's Miranda Priestly. The Devil Wears Prada has become a classic movie for its plot, characters, and fashion elements. Hathaway earned $1 million for her role, her first six-figure salary. The film was made on a $41 million budget with a $1 million budget for costume, as stated by NY Post. It made $327 million at the box office.

4

Les Misérables (2012)

"Here's hoping that someday in the not too distant future the misfortunes of "Fantine" will only be found in stories and nevermore in real life." – Anne Hathaway accepting her Academy Award for Best Supporting Actress for 2012's "Les Misérables" pic.twitter.com/0phsV7Ysu6

— The Academy (@TheAcademy) November 12, 2021

A moment that came full circle for Anne Hathaway when she starred as Fantine, the same character that her mother portrayed for the theatre productions of Les Misérables. As reported by IMDB, Hathaway showed off her musical pipes singing long numbers while delivering a heartwarming performance in Les Misérables that grossed $442 million worldwide. Her role earned her an Oscar for Best Supporting Actress and a $10 million salary.
3

Interstellar (2014)

In a true Christopher Nolan fashion, Interstellar plays with time and science fiction elements to create a mind boggling masterpiece. Traveling through the wormhole with Matthew McConaughey, the stunning background score and plot made $672 million at the box office. Hathaway was paid upwards of $6 million for her role as NASA scientist Dr. Amelia Brand.
2

Alice In Wonderland (2010)

A magical movie based on an equally magical book, Alice In Wonderland is a family fantasy adventure movie that killed it at the theatres. According to Collider, it was the sixth film ever to surpass the $1 billion benchmark in worldwide box office collection. Hathaway played the role of White Queen, and her performance earned praises from the viewers.
1

The Dark Knight Rises (2012)

Another movie on the list that surpassed the $1 billion benchmark, The Dark Knight Rises, was a highly-anticipated final installment in the Dark Knight trilogy. Starring Christian Bale as the Caped Crusader, Anne Hathaway took the iconic role of Catwoman for the movie. Critics highly praised the gritty plot, bone-chilling music, and stunning performances. The movie made $1.084 billion at the box office, and Hathaway was paid $7.5 million for her supporting role.

Playing a myriad of characters in different genres, Anne Hathaway has shown her versatility in acting choices over the years. As a profitable actress in Hollywood, Anne Hathaway has created a benchmark with her singing and acting talents. The actress was last seen starring in the fantasy comedy The Witches that was released in October 2020.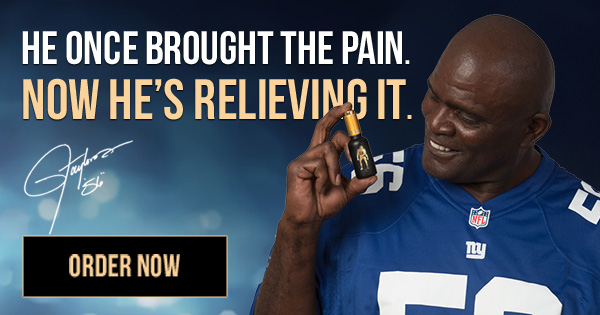 READ NEXT: The Greatest Showman: 10 Highest Grossing Hugh Jackman Movies
Sources: Celebrity Net Worth, NY Post, IMDB, Collider

Next
Absolute Royalty: 8 Crazy Expensive Things Chris Brown Owns