The Harry Potter series is still one of the most popular franchises in the world; with the recent Fantastic Beasts: The Secrets of Dumbledore, the series has 11 films in total, along with The Cursed Child play available to watch in many cities all over the world.
As the love for Harry Potter shows no signs of slowing down, fans can reach out to the stars of the series on Cameo. The service allows fans to get recorded messages from their favorite celebrities, are there are many Harry Potter stars on it to connect with.
SCREENRANT VIDEO OF THE DAY
10

Josh Herdman
Josh Herdman played Gregory Goyle in the Harry Potter series, a loyal sidekick of Draco Malfoy since his first year.  As well as appearing on Cameo, Herdman is still acting, having appeared in 2018's Robin Hood and having a recurring role in the recent adaptation of The Man Who Felt To Earth.
RELATED: 10 Funniest Fred and George Weasley Quotes in Harry Potter
Herdman was considered for the role of Dudley before it went to Harry Melling (per a Comic-Con Baltics interview). As well as acting, Herdman is also considering a career as a mixed martial artist, having trained in Jujitsu for most of his life. Herdman offers fans personalized recordings as well as live video calls on his Cameo page.
9

Jamie Waylett
Jamie Waylett played Vincent Crabbe in the Harry Potter series, appearing in 6 of the 8 films. Crabbe and Goyle are inseparable throughout the books, and Crabbe was due to appear in the final two, however several legal issues for Waylett lead to him losing the role, per Newsweek.
RELATED:  10 Weasleys' Wizard Wheezes Items That Are Actually Useful in Harry Potter
Waylett was caught in possession of Cannabis in 2009 and was sentenced to prison in 2011 for his participation in the London riots. Now Waylett produces Hip Hop music and is available to send personalized messages to fans on Cameo.
8

Chris Rankin
Chris Rankin plays Percy Weasley in the series. Percy is perhaps the least likable Weasley at first, siding with the ministry of magic in Harry Potter And The Order Of The Phoenix, when they come to take away Dumbledore. However, Percy features in the final battle at Hogwarts, redeeming himself and proving to be as noble as his fellow Weasley's.
Scoring personal time with Rankin costs £29 for a personalized recording on his Cameo. Rankin has taken a step back from acting work and moved to work behind the camera, having recently been credited as 'Production Secretary' in a BBC Wales Production Atlantis. 
7

Stan Yanevski
Stan Yanevski played Viktor Krum in Harry Potter And The Goblet Of Fire, a memorable character who is one of the four wizards who are selected to take part in the Triwizard Tournament. He is also a famous Quidditch player and is introduced to the audience while representing Bulgaria in the final of the Quidditch world cup.
RELATED: 10 Duos Who Needed More Screentime In Harry Potter
Like his most famous character, Yanevski has a broad range of talents. As well as acting, he is also an influencer, a fitness motivator, and a YouTuber. Yanevski's work on Cameo has been praised for being very detailed and gives fans a great chance to get a personalized message from a superstar of the wizarding world.
6

Devon Murray
Devon Murray plays Seamus Finnigan in the Harry Potter series, most known for his ability to turn almost any activity into an explosion. He is a key figure in the classrooms and Gryffindor Dormitory throughout the series and uses his skills to great effect in the final battle.
Unlike many other actors in the film series, Seamus still looks very much like he did when made the films, adding even more magic to the experience of having a star from the films send a message. His rates are £95 for a personalized Cameo message that guarantees to be explosive.
5

Dan Fogler
Dan Fogler plays Jacob Kowalski in the Fantastic Beasts series, Newt's muggle friend who finds himself caught up in the wizarding world. While the Fantastic Beasts series has always received its share of criticism, Fogler remains one of the more constantly praised parts of the series.

As well as playing one of the most likable characters in Fantastic Beasts, his popularity in projects like The Walking Dead, have lead him to become a popular figure on Cameo. A recorded message from the actor costs £116, with a live call costing £349.
4

James and Oliver Phelps
James and Oliver Phelps played the Weasley Twins, Fred and George in the series. They originally auditioned in the films just to get a day off school (per Oliver's Twitter), yet find themselves still riding the success of their most famous characters 20 years later.
The twin, who recently made an appearance in Last Night In Soho, appear on the platform both as a pair and on their own individual channels. To avoid any brotherly picking the pair are famous for, their rates for their individual accounts are the same, charging £104 for a personalized video. The duo is currently listed as "not available" on Cameo, but there is an option to get a notification when they're back.
3

Bonnie Wright
Yet another Weasley is available on the platform. Bonnie Wright played Ginny Weasley in all eight of the Harry Potter films and is a fan-favorite character. Ginny is one of the best female characters in the Harry Potter films, as the audience follows her throughout her whole childhood, starting as a timid girl into a fierce warrior and great quidditch player.
Wright returned to the franchise when she featured in the reunion special Return To Hogwarts in 2022. Ginny's popularity is reflected in the prices of her Cameo account, charging £208 for a personalized message or over £600 for a live call.
2

Robbie Coltrane
Legendary British Actor Robbie Coltrane played Rubeus Hagrid in all the films in the Harry Potter series, playing arguably one of the most likable characters. Hagrid was Harry's first friend in the wizarding world and stayed a close ally to him throughout his whole time at Hogwarts.
RELATED: 10 Least Competent Harry Potter Villains, Ranked
Coltrane has also appeared in the James Bond franchise, as well as many other films and television series. He is on Cameo for a good cause, raising money for Charity and charges £623 to have a live call with him. He also recently launched a VIP fan club for £5 a month.
1

Tom Felton
Tom Felton played Draco Malfoy in the film series and has a huge presence in the Harry Potter fanbase. Felton is very active on social media and loves connecting with fans about the series. He recently announced his autobiography 'Beyond The Wand,' alluding to his time in the franchise.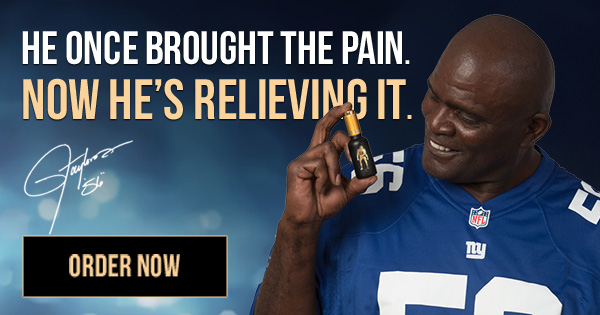 Felton has nearly 10 million followers on TikTok and is the most popular member of the Harry Potter cast on Cameo. On account of the love fans have for Felton, his services are not cheap and he charges nearly £500 for a personalized video and nearly £1500 to have a live call with him.
NEXT: The 9 Most Noble Things The Malfoys Did in Harry Potter

Next
10 Biggest Implications From Thor Love And Thunder's Ending

About The Author

Robert Prendergast
(9 Articles Published)

Robert is an exciting writer currently living in London. He finds himself saying "6 Seasons and a Movie" to strangers on a daily basis. He is a fan of Marvel Movies and The Wizarding World Series and spends most of his free time writing his screenplay for a Nic Cage Multiverse film, where Nic Cage reprises every character he's every played. Working Title…National Treasure 3.
More From Robert Prendergast