Aside from introducing a world of magical castles, useful spells, and dangerous creatures, the Harry Potter series also presented fans with the complex and popular wizarding sport of Quidditch. Played on broomsticks with three different kinds of balls, Quidditch was an essential part of the Hogwarts experience.
RELATED: 10 Strongest Ravenclaws In Harry Potter, Ranked
In Harry Potter, dozens of hopeful players applied to their house Quidditch team every year. Only the best and most dedicated players made it in and managed to bring Gryffindor, Ravenclaw, Slytherin, or Hufflepuff the victory that they desired.
10

Draco Malfoy Made The Slytherin Team In His Second Year
Like other children from Wizarding families, Draco began flying and playing Quidditch from an early age, honing his skills for years before arriving at Hogwarts at age eleven. He demonstrated his skills during his first year Flying lesson, though he only did so to bully Neville Longbottom.
One year later, Draco made it into Slytherin's house team as their Seeker. Equipped with the new Nimbus 2001, he played against Harry. However, he lost because he was too busy insulting Harry to pay attention to the Snitch. Draco would continue to play for Slytherin until his sixth year.
9

Ron Weasley's Quidditch Skills Improved As His Confidence Grew
Ron Weasley's Quidditch journey began quite early in his life, as he and his brothers would often play the sport together at The Burrow. He also started following the British and Irish Quidditch league around this time, showing a particular interest in the once-glorious team, the Chudley Cannons.
RELATED: Each Main Character's Funniest Scene In Harry Potter
Despite being an avid fan for years, Ron only applied for the position of Keeper in the Gryffindor team in his fifth year. Though he was a decent player, he was often nervous and made more mistakes than the team could afford. Slowly but surely, Ron's confidence and skills improved and helped Gryffindor win the 1997 Inter-House Cup.
8

Cho Chang Was A Quidditch Fan Since Infancy
Cho was selected as Ravenclaw's Seeker sometime before her fourth year. During their first match against each other, her skills impressed Harry so much that he began developing a crush on her, which continued until his fifth year. She was also a fan of the Tutshill Tornadoes, an English team, since infancy.
Cedric's death took such a toll on her that it even affected her Quidditch abilities as she underperformed during practice and failed to help her team win any matches. Despite this hiccup, Cho kept her position until her graduation in 1997.
7

Katie Bell Was One-Third Of Gryffindor's Unbeatable Chaser Trio
A year older than Harry, Katie joined the Gryffindor Quidditch team in her second year, proving her great skill despite her young age. She formed an unbeatable Chaser trio alongside her teammates Alicia Spinnet and Angelina Johnson and helped Gryffindor win several times during her Quidditch career.
When Harry was made Captain in his sixth year, Katie insisted on trying out despite Harry automatically granting her a place on the team. An incident involving a cursed Opal Necklace prevented Katie from playing for several weeks, but she eventually returned until her graduation later that year.
6

Oliver Wood Was A Passionate And Hardworking Captain
Passionate and competitive, Oliver was Harry's first Captain. Oliver had taken on the role during his fourth year. He was described as a very dedicated Quidditch player and fairly talented Keeper with a personal goal to win the Cup for Gryffindor before his graduation, which he eventually obtained.
RELATED: 10 Most Useful Magical Objects In Harry Potter, Ranked
After leaving Hogwarts, Oliver's love for the sport led him to become a professional Quidditch player, securing the Keeper position on Puddlemere United's reserve team.
5

Cedric Diggory Was One Of Hufflepuff's Best Players
Known as the ace of Hufflepuff, Cedric was one of the most talented and skilled students in his house. Aside from being named prefect in his fifth year, he also obtained his Quidditch team's captaincy and defeated Gryffindor in their first match of the season.

Cedric nobly offered a rematch, however, as Harry's skills had been affected by flying Dementors. His request was later denied by Wood, who considered him a fair winner. A year later, Cedric attended the Quidditch World Cup alongside his father, Harry, Hermione, and the Weasleys before tragically dying during the Triwizard Tournament.
4

Angelina Johnson Was A Strict Yet Reliable Leader
Angelina made it onto the Gryffindor Quidditch team during her second year at Hogwarts with her friend, Alicia Spinnet. A year later, the two formed an unbreakable Chaser trio with Katie Bell that would prove crucial to Gryffindor's victories for five consecutive years.
A superb Chaser, Angelina became her team's captain in her seventh year. She led Gryffindor through one of their trickiest seasons, as Dolores Umbridge banned three of her best players (Harry and the Weasley twins) from playing. With her incredible leadership and skills, the team eventually won that year's Inter-House Cup.
3

Fred And George Weasley Were The Definition Of Double Trouble In The Air
Just like their older brother Charlie, the Weasley twins were highly talented flyers who joined their house team early in their Hogwarts careers. Nicknamed 'human Bludgers' for their accuracy in the air, Fred and George were Gryffindor's Beaters for five years before leaving Hogwarts without graduating.
RELATED: 10 Questions Fans Still Have After Harry Potter's Finale
In 1994, they also attended the Quidditch World Cup and showed their support for the Irish team, the favorites of the season. Their knowledge of international Quidditch teams led them to make the correct bet that Viktor Krum would catch the Snitch, but Ireland would still win.
2

Ginny Weasley Always Scored The Most Goals In A Match
During her fourth year at Hogwarts, Ginny surprised everyone by replacing Harry as Seeker when he'd been banned by Umbridge. Unbeknownst to her brothers, she'd been practicing the sport since childhood, often taking their brooms without permission and sneaking out to fly.
Even though Ginny was a fair Seeker, she tried out for the Chaser position a year later. She consistently scored the most goals during matches and even continued Seeking for Gryffindor when Harry was unavailable. After graduating, she became a professional player and joined the all-female Holyhead Harpies team.
1

Harry Potter Was The Youngest Seeker In A Century
A flying prodigy, Harry was one of the best Quidditch players Hogwarts had ever seen. During his first Flying class, he instantly took to using a broomstick and even managed to catch an object that was moving quickly through the air without much difficulty. Soon after this, he became the youngest Seeker in a century.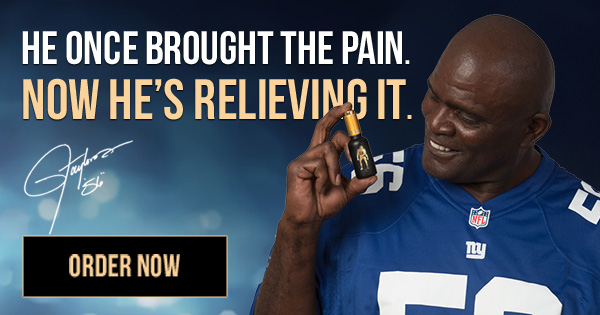 With Harry's help, the Gryffindor Quidditch team steadily began winning matches and three Inter-House Cups. In his sixth year, he was made captain and thrived in the role, though he was unable to play the last match of the season. Harry only failed to catch the Snitch once in his entire Quidditch career and was the best player in the Harry Potter franchise.
10 Strongest Gryffindors In Harry Potter, Ranked
Read Next
About The Author
Gabriela Delgado
(123 Articles Published)

Gabriela Delgado is a writer based in Lima, Peru. A Film Studies and Creative Writing graduate from the University of Alberta, she now writes for Comic Book Resources. She's a fan of all things film and television, ranging from the latest superhero entries to the classic reality tv of the early 2000s.
More
From Gabriela Delgado