Short stories are extraordinary pieces of work that don't always get as much attention as full-length novels. Great short stories leave the reader thinking, which is a big part of why they make such great movies. Not all of these movies end up being successful, but the ones that do really make a long-lasting impact on the viewer.
RELATED: 5 Junji Ito Short Stories You Must Read (& 5 To Skip)
Books get turned into films all the time, but when a short story gets a screen adaptation, they can often fly under the radar. Most short story-based films are simply "inspired" by the source material, as they need to be bulked up to make a feature-length film. Nevertheless, short stories have been the basis for many excellent films.
10

The Black Phone Is An Exciting Thriller
The Black Phone is based on the short story of the same name by Joe Hill. It's 30 pages long and was published in 2009. The story focuses on a pre-teen boy named Finney who gets kidnapped by a serial abductor known as The Grabber, and it follows pretty closely to the source material. He's thrown into a sparse room that has a black phone hanging on the wall.
The film adaptation adds embellishments and minor plotlines to boost the content and run time. The Black Phone drags a little when it focuses more on the police investigation, but it's worth the watch and keeps the viewers on the edge of their seats.
9

All About Eve Has Been Called The Perfect Film
All About Eve came out in 1950. Eve is played by Anne Baxter, and she is supported by Bette Davis and George Sanders. A Hollywood classic, the film is critically acclaimed with hardly any negative reviews. It scores 99% on Rotten Tomatoes, which can be accredited to its humor and top-tier acting.
RELATED: 10 Best Horror Movies Based On Books
All About Eve is based on the 1946 book The Wisdom of Eve by Mary Orr, who was also an actress. The short story was inspired by true events in Orr's life and focuses on Eve, a girl who dreams of being an actress. Margo decides to mentor Eve, but it seems Eve might have her own agenda. All About Eve is a great film that includes themes of deceit and betrayal.
8

2001: A Space Odyssey Is An Epic Like No Other
1968's 2001: A Space Odyssey was directed by Stanley Kubrick, who also wrote the screenplay with the help of author Arthur C. Clarke. Clarke wrote the short story The Sentinel, which inspired the film, along with a few others of his short works. There was certainly nothing like this sci-fi epic at the time, and it remains untouched by similar science fiction tales.
In the film, a monolith is discovered, which is the key to the next step in evolution. Mankind has to get hold of it before artificial intelligence does. 2001: A Space Odyssey is widely regarded as one of the most influential films of all time and is a true masterpiece.
7

The Secret Life Of Walter Mitty Is A Unique Must-See
James Thurber wrote The Secret Life of Walter Mitty in 1939, which depicts an aging man's inner thoughts as he goes about his daily life. The 2013 film is actually the second adaptation of this short story, the first being released in 1947.
The Secret Life of Walter Mitty premiered at the 2013 New York Film Festival where it got mixed reviews, but it has since accumulated a massive cult following. Walter Mitty has a strong imagination, and his day-to-day life is interspersed with his fantasies because he feels his life in NYC is mundane. More recent reviews rave about The Secret Life, and Ben Stiller gives a truly wonderful performance that everyone should see.
6

The Curious Case Of Benjamin Button Is A Visual Marvel
F. Scott Fitzgerald wrote The Curious Case of Benjamin Button in 1922, and Eli Roth and Robin Swicord wrote the screenplay adaptation. David Fincher directed the movie in 2008, which starred Brad Pitt as Benjamin Button and Cate Blanchett as Daisy. Both actors are stellar in Benjamin Button, and the special effects of the film are incomparable.
RELATED: Every Roald Dahl Film Adaptation, Ranked According To IMDb

Benjamin Button has a unique condition that causes him to age in reverse. Born looking like an old man, he grew up in a nursing home where he met Daisy and fell in love. They know their age difference will only cause more complications, but their love might be stronger. It's a love story like no other, and seeing it on screen is an incredible experience.
5

Total Recall Is Action With A Science Fiction Twist
Starring Arnold Schwarzenegger Total Recall was released in 1990 and won the Oscar for its incredible special effects. The inspiration for the film comes from the 1966 short story We Can Remember It For You Wholesale by Philip K. Dick. For fans of action films with a bit of a twist, Total Recall is a must-watch.
Total Recall follows construction worker Douglas Quaid who has an implanted memory of an adventure on Mars. However, he has more memories of his life as a Martian secret agent, but they've been wiped. The film becomes incredibly exciting when a shadow agency starts following Douglas to ensure those memories never get remembered.
4

Brokeback Mountain Is Truly Groundbreaking
Brokeback Mountain came out in 2005 and was immediately an influential and groundbreaking film. Jake Gyllenhaal and Heath Ledger give incredible performances as cowboys in the American West who develop a complicated relationship as they begin to fall in love.
Annie Proulx wrote the short story Brokeback Mountain in 1997. The screen adaptation is a true masterpiece. The film is a slow burn, but it's so meaningful that audiences don't even notice. It is widely regarded as a huge step for LGBTQ+ cinema, and it was selected for preservation in the National Film Registry.
3

The Fly Is The Prime Example Of Practical Effects
David Cronenberg's The Fly is based loosely on George Langelaan's 1957 short story of the same name. The film stars Jeff Goldblum as a scientist who conducts experiments until one goes horribly wrong. The Fly has elements of body horror like fans have never seen before.
RELATED: The 10 Worst Book To Film Adaptations, Ranked
Goldblum's Seth meets a scientific journalist (Geena Davis) when he slowly begins to become part-man part-fly, becoming less and less human as the weeks pass. The score is incredible and it is visually beautiful. The Fly even won the Academy Award for Best Makeup.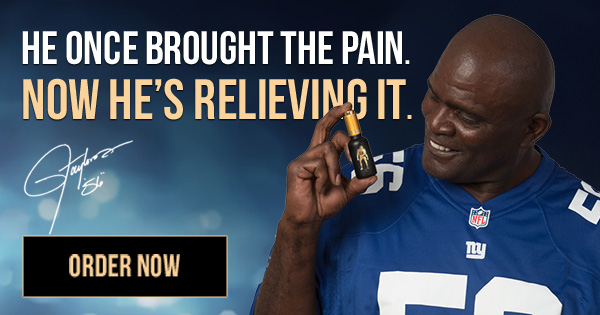 2

Rear Window Is A Hitchcock Staple
Alfred Hitchcock's Rear Window is a 1954 film starring James Stewart and Grace Kelly. It's known as one of the greatest films ever made; the acting is superb, and it's hard to find any weak points in the film. Rear Window gets its inspiration from the 1942 short story It Had To Be Murder by Cornell Woolrich.
A photographer, L.B. "Jeff" Jefferies, and his model girlfriend spend time looking out the window. Jeff slowly becomes convinced that one of his neighbors has killed their wife. His girlfriend doubts this, but she and Jeff's nurse help him investigate. It's an absolute classic that everyone should be familiar with.
1

Don't Look Now Is Premier British Horror
Dame Daphne du Maurier wrote several novels that were adapted into films. Her short story Don't Look Now was turned into a film in 1973, two years after the short story was released. Don't Look Now follows John and Laura, who recently lost their daughter and are in Venice for John's work.
The couple meets a woman who claims to be psychic, which they dismiss. However, John starts seeing things himself. Don't Look Now is an incredibly well-done portrayal of impressionism, which isn't something fans can find very often. Don't Look Now is a horror movie that didn't receive much recognition at the time, but it's now considered a classic in British horror.
NEXT: 10 Best Drama Movies Based On Books