Hollywood lost one of its most beloved and legendary actors on July 6, 2022, when James Caan passed away at the age of 82. His varied and expansive 60-year career includes a staggering 137 credits on IMDB and more than 90 film appearances. His final film, Fast Charlie, is expected to be released in March 2023.
RELATED: 10 Actors Who Almost Turned Down Their Star-Defining Role
Caan was known for his intense, no-nonsense persona and strong, memorable supporting characters. But he could also deliver stellar lead performances with depth, sincerity, and his trademark masculine conviction. Caan's influence and iconic presence can be felt throughout the multitude of diverse roles he chose to take on.
10

Caan Portrayed A Corrupt Racketeer in The Yards
In the complex 2000 crime drama The Yards, Caan delivered an engaging performance as a corrupt New York subway repair contractor named Frank who offers his nephew Leo (played by Mark Wahlberg) a job after Leo is released from prison. Leo is subsequently exposed to the seedy underbelly of the subway repair contract system, which revolves around political corruption and shady business dealings that include bribery, blackmail, and even murder.
Initially, Frank comes off as a somewhat nurturing uncle as he attempts to dissuade Leo from participating in any dealings that could potentially land him back in prison. However, when Leo fails to heed those warnings and finds himself in a predicament that only gets worse by the minute, Frank turns on Leo to protect his own interests.
9

The Good Neighbor Was a Solid Late-Career Role For Caan
In a riveting performance, Caan portrayed the grumpy, elderly neighborhood target of two high school teens' sadistic psychological experiment in 2016's The Good Neighbor. The teens attempt to scare Caan's character into believing his house is haunted by sneaking into his house and rigging up various technological creations that will simulate haunting effects, and they install cameras to document his reaction.
RELATED: 10 Movies Almost Directed By Someone Else
While Caan's character initially comes off as a rather unsavory and angry man, the film reveals more layers to the character as it progresses. The teens are not prepared for the reaction they get from their antics, and the film is a fascinating character study about what happens when people make assumptions about others without understanding the full context of their situation or what's brewing under the surface.
8

Elf Allowed Caan To Play The Perfect Scrooge
When Elf was released in 2003, the popular holiday film gave Caan an ideal vehicle to develop his best version of Scrooge. Caan portrays publishing company executive Walter Hobbs, a cynical, gruff workaholic who is preoccupied with money above all else. Caan was able to bring his signature style to the role while also delivering a lighter, family-friendly departure from the more serious dramatic roles he'd built his career on.
What made Caan's character so integral to the film was his ability to portray Hobbs with a certain level of warmth and vulnerability underneath the surface of his surly, bitter and self-absorbed demeanor. Viewers understood that Hobbs had the capacity to be a good man, even if he didn't show it at first.
7

Caan Portrayed A Gambling Addict In The Gambler
Caan turned in an absorbing performance as the conflicted and troubled part-time casino enthusiast Axel Freed in 1974's The Gambler. Freed is an English literature professor who finds himself in significant debt and personal danger as his gambling addiction spirals out of control.
Caan's portrayal of addiction is layered and nuanced at times, but he captures every facet of the dilemma he finds himself in; all the logic and intellectual depth that he displays in a classroom setting is thrown out the window in favor of brazen risk-taking once he enters a casino. Caan was able to seamlessly merge these two conflicting worlds together into a compelling and realistic performance.
6

Caan Gave Audiences A Fun Villain In Eraser
In 1996, Caan starred opposite Arnold Schwarzenegger in Eraser. The film focuses on U.S. Marshal agents who "erase" the identities of former criminals turning state's evidence against their colleagues and entering witness protection. Caan delivered an excellent performance as a corrupt agent who becomes the film's central villain.
RELATED: 10 Most Charismatic Villains From '90s Movies, Ranked

Caan plays Robert DeGuerin, a long-time friend and mentor to Schwarzenegger's agent John Kruger, who ends up betraying Kruger and setting him up as a fall guy in order to protect his own interests. Caan was charismatic and bold in the role, and his turn from respectable law enforcement steward to an increasingly unhinged bad guy is a joy to watch unfold.
5

Alien Nation Was A Unique Genre Mashup
Alien Nation combines science fiction, neo-noir, and buddy-cop genres to deliver an unexpectedly engrossing film. The story occurs in the near future where friendly humanoid aliens called Newcomers have been given refuge on Earth and integrated into modern society. One Newcomer joins the local police force and works with Caan's hardened cop to catch the rogue Newcomers who murdered his partner.
While the premise may seem a bit silly at first, the execution of the concept was anything but. Caan's depiction of the principled streetwise cop coming to terms with a changing society was absorbing and dramatic, and the film contains intriguing subtext and underlying commentary on issues such as racism and immigration.
4

Rollerball Celebrated Individual Determination Against The Odds
James Caan offered a departure from his signature volatile style with his portrayal of Jonathan E. in 1975's Rollerball. In a futuristic dystopian and totalitarian society controlled by corporate elites, Jonathan is the most popular athlete in a brutal and savage professional sport called rollerball. When he is asked to retire by the elites, his refusal unwittingly throws him into conflict with the entire system.
Caan's character was much more understated and restrained than other roles he'd taken on, yet this works to the film's benefit and makes for a more dynamic experience. Jonathan's aggression came out in the game, but his personal demeanor was that of quiet resistance. The film is rich with political and social subtext and celebrates the power of the individual to affect change.
3

Misery Ley Caan Play The Victim
Caan's depiction of novelist Paul Sheldon in Misery gave audiences a delightfully tense and unnerving horror experience at the box office. He was able to make viewers feel every bit of the anticipation, desperation, fear, glimpses of hope, and outright terror that Sheldon endures in the film.
Caan's performance in Misery was a master class on how to play the perfect victim of this sort in a horror film. The range of emotions he had to display and communicate in the film was stunning, and he pulled off a delicate balancing act with a level of precision and realism that he arguably wasn't given nearly enough credit for at the time.
2

The Godfather Gave Caan His Most Iconic Role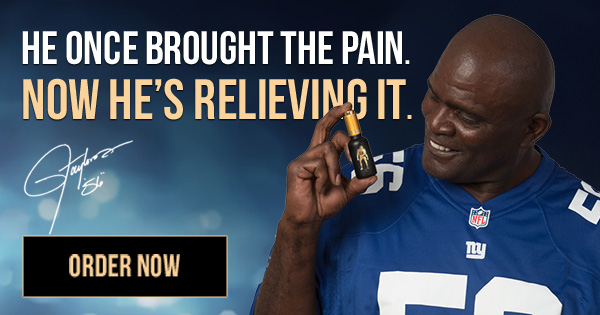 For most people, Sonny Corleone is likely the first character that comes to mind when discussing James Caan's work. In 1972, his portrayal of the fiery, hot-headed oldest Corleone brother in The Godfather helped cement his name and status among legends. Yet it was an image and persona that he would also work to shed throughout his career wherever possible in order to avoid being typecast.
RELATED: 10 Best Crime Epics, Ranked According to IMDb
The result was a colorful, multifaceted career that included a number of deliberate turns away from the Sonny persona, including Misery. But for many, this role will always be considered one of Caan's greatest and most adored characters.
1

Thief Was The Ultimate Vehicle For Caan's Talents
Michael Mann's directorial debut, Thief gave viewers a moody slice of neon-drenched heist action film noir that would prove to be the quintessential vehicle for showcasing Caan's talents as a lead actor. Caan plays a jewel thief named Frank, an expert safecracker who is looking to leave his life of crime after pulling off one last job.
Caan portrays Frank with all the passion, charisma, and quick-tempered, street-smart machismo one would expect from him. But Frank also possesses a level of self-awareness and a sense of vulnerability that permeates the entire canvas Mann lays out. In Thief, Caan was given free rein to dive deeper and evolve beyond the limits of a Sonny Corleone, and he delivered quite possibly the best performance of his career.
NEXT: 10 Best Movies About Actors Grappling With Their Legacy