Whenever the Star Wars saga is categorized by genre, the term "space opera" pops up. The movies are pulpy, pseudo-Shakespearean tragedies set in outer space. But above all, they're action movies. Audiences go to see these movies for the lightsaber duels and the space battles.
RELATED: 10 Best Comedies Starring Star Wars Actors
Some of the Star Wars saga's cast members, from Harrison Ford to Liam Neeson, rank among the world's most popular action movie stars. There are plenty of action-packed gems starring actors from the Star Wars saga that don't take place in a galaxy far, far away.
10

Harrison Ford – Air Force One (1997)
John McTiernan's claustrophobic action masterpiece Die Hard created the "Die Hard on a…" subgenre: "Die Hard on a bus," "Die Hard on a plane," "Die Hard in the White House," etc. – a lone hero thwarts a villainous plot within some kind of recognizable confined space (originally a skyscraper).
Two decades after the role of Han Solo made him a star, Harrison Ford played the most badass fictional U.S. president of all time in Air Force One, which could be dubbed "Die Hard on the President's plane."
9

Liam Neeson – Taken (2008)
With historical roles like Oskar Schindler and Michael Collins, Liam Neeson became one of the most acclaimed dramatic actors of the 1990s. In 2008, nearly a decade after playing Jedi Master Qui-Gon Jinn in The Phantom Menace, Neeson reinvented himself as an action hero in Taken.
RELATED: Retro-Casting Taken In The 1980s
A sleeper hit at the box office, Taken is a refreshingly gritty exploitation thriller in which Neeson plays an ex-CIA agent who travels to Paris to save his kidnapped daughter from a sex trafficking ring. It's brutally violent, but a desperate parent's willingness to do anything to protect their kid is universally resonant.
SCREENRANT VIDEO OF THE DAY
8

Andy Serkis – Black Panther (2018)
Although he's more renowned for his motion-capture performances as Gollum, Caesar, and King Kong, Andy Serkis played Supreme Leader Snoke in the Star Wars sequel trilogy. Before being retconned as a creation of the Emperor himself, Snoke was conceived as a shallow imitation of Palpatine. He also spent all of his screen time sitting on a throne, squandering Serkis' talents as a physical performer.
Not all of Serkis' roles are computer-generated. The actor's highest-profile live-action role is the secondary villain Ulysses Klaue in Black Panther, Marvel Studios' first Best Picture nominee.
7

Carl Weathers – Predator (1987)
Carl Weathers has recently joined the Star Wars universe in the supporting role of Greef Karga, the head of the bounty hunter guild, in The Mandalorian. Weathers is most famous for playing Apollo Creed in the Rocky movies, but Karga isn't his first iconic sci-fi role.
In 1987, Carl Weathers appeared alongside Arnold Schwarzenegger and Jesse Ventura in the musclebound ensemble of Predator. The story revolves around a band of mercenaries who are stalked through an exotic jungle by a ruthless alien visitor.
6

Oscar Isaac – Drive (2011)
Nicolas Winding Refn's visually stunning neo-noir gem Drive stars Ryan Gosling as a brooding, unnamed getaway driver. Star Wars' Oscar Isaac provides strong support as an ex-convict who hires him for a robbery that goes horribly wrong.
After its trailers touted it as the next Fast & Furious, some viewers complained that Drive didn't have enough action. Admittedly, the action scenes are few and far between. But the movie's handful of action sequences are impeccably crafted. The car chases are visceral and engaging and the fight scenes are shockingly brutal.
5

Samuel L. Jackson – The Long Kiss Goodnight (1996)
Shane Black is arguably the most revered screenwriter working in the action genre. One of his most underrated scripts is The Long Kiss Goodnight, a buddy actioner starring Geena Davis as an amnesiac ex-CIA assassin and Mace Windu actor Samuel L. Jackson as a private eye helping her to uncover her past.

Davis and Jackson anchor the movie with impeccable on-screen chemistry, while director Renny Harlin manages a nice balance of heart, humor, and action.
4

Natalie Portman – Léon: The Professional (1994)
Half a decade before playing Padmé in the Star Wars prequel trilogy, a 12-year-old Natalie Portman made her big-screen debut in Léon: The Professional. Jean Reno stars as the titular assassin, while Portman plays an orphan that he takes under his wing and trains as a killer.
Gary Oldman's Norman Stansfield is an unforgettably sadistic, strangely verbose villain, while writer-director Luc Besson's offbeat sense of humor is unmistakable.
3

Billy Dee Williams – Batman (1989)
After the role of Lando Calrissian made him a star, Billy Dee Williams was cast as Gotham's favorite lawyer, Harvey Dent, in Tim Burton's groundbreaking comic book blockbuster Batman.
RELATED: 10 Ways Tim Burton's Batman Movies Still Hold Up Today
Sadly, he didn't turn into Two-Face in the movie (and when Two-Face did make it to the big screen, Williams was recast). But on the whole, 1989's Batman is a spectacular movie that still holds up today. Michael Keaton is the definitive Bruce Wayne and Jack Nicholson is a delightfully zany Joker.
2

Iko Uwais – The Raid (2011)
Iko Uwais was massively underutilized in The Force Awakens. He only appears in one scene and doesn't even do any martial arts. The actor is capable of so much more, as proven in Gareth Evans' intense action thriller The Raid.
Highlighting the Indonesian martial art of Pencak Silat, The Raid stars a cast of actors who are also gifted martial artists, giving the blood-soaked fight sequences a rarely-seen sense of realism. The larger-scale sequel, released in 2014, is also a must-see action movie masterpiece.
1

Harrison Ford – Raiders Of The Lost Ark (1981)
Harrison Ford has starred in too many classic action movies to only be included on this list once. After Ford turned one of Lucas' pulpy creations into an icon in Star Wars, he did it again with the role of Indiana Jones in Raiders of the Lost Ark.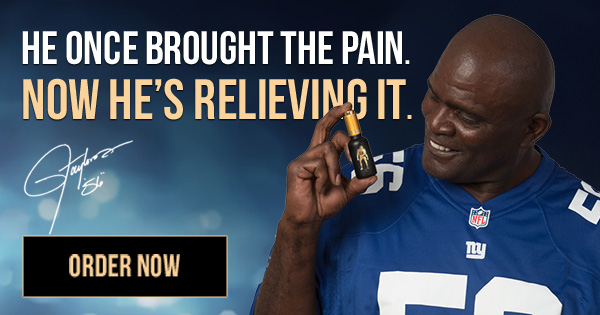 Ford's charismatic lead performance, John Williams' catchy orchestrations, Lawrence Kasdan's snappy, episodic screenplay, Steven Spielberg's old-school direction of the set-pieces, and the impressive work of a dedicated stunt team combined to make Raiders a timeless cornerstone of action cinema.
NEXT: 10 Best Horror Movies Starring Star Wars Actors

Next
10 Movies That Should Never Be Watched Before Christmas

About The Author

Ben Sherlock
(3167 Articles Published)

Ben Sherlock is a writer, comedian, and independent filmmaker. He writes lists for Screen Rant and features and reviews for Game Rant, covering Mando, Melville, Mad Max, and more. He's currently in pre-production on his first feature, and has been for a while because filmmaking is expensive. In the meantime, he's sitting on a mountain of unproduced screenplays. Previously, he wrote for Taste of Cinema, Comic Book Resources, and BabbleTop. You can catch him performing standup at odd pubs around the UK that will give him stage time.
More From Ben Sherlock