0 of 30
Donovan Mitchell. (Melissa Majchrzak/NBAE via Getty Images)
It's time to talk NBA trades.
Well, actually, it's always time to talk NBA trades.
Still, this feels like a particularly good time since the offseason might finally enter the down period between the summer reshuffling of rosters and the fall opening of training camp. So, let's get to the hypothetical wheeling and dealing then with a trade idea for all 30 teams to mull over.
1 of 30

Michael Reaves/Getty Images
Atlanta Hawks receive: Kelly Oubre Jr., James Bouknight and 2023 first-round pick (lottery-protected, via DEN)
Charlotte Hornets receive: Clint Capela
The Hawks don't need to trade Capela, but it could help balance the roster. This group looks good at guard and up front, but the wing spots still run a little shallow.
This could help correct that. Oubre is a lanky, athletic swingman who can cause havoc defensively, pile up transition points and, in a good year, offer a decent blend of volume and accuracy with his outside shot.
Bouknight, last year's No. 11 pick, and the first-rounder are wild cards, but Atlanta might need more long-term assets after parting with three firsts (and a swap) in the Dejounte Murray deal.
While Capela is a good player, the hope for the Hawks is that a combination of Onyeka Okongwu and John Collins could cover the center spot without missing a beat. If Okongwu reaches his full potential, the simple act of him replacing Capela could eventually bump this club's ceiling up a story or two.
2 of 30

Photos by Logan Riely/NBAE via Getty Images
Boston Celtics receive: Kenyon Martin Jr. and 2024 second-round pick
Houston Rockets receive: Payton Pritchard
There's a universe in which the Celtics could make great use of Pritchard's sharpshooting and sound decision-making, but it doesn't seem like we're living in it. Not when he faces a barricade to get to the floor with Marcus Smart, Malcolm Brogdon and Derrick White monopolizing the minutes at point guard next season.
In our reality, Boston could make better use of Martin, who wanted a way out of Space City, even before Jabari Smith Jr. and Tari Eason arrived on draft night.
Now, Martin wouldn't be guaranteed to get minutes with the Celtics, but his athleticism and upside could allow him to carve a niche in this frontcourt as a high-energy finisher. If they can coax consistency out of his outside shot—he's a career 36 percent shooter from deep but only 66.7 percent at the line—they could develop him into a valuable piece of their reserve rotation.
3 of 30

Andy Lyons/Getty Images
Brooklyn Nets receive: Myles Turner
Indiana Pacers receive: Joe Harris, Day'Ron Sharpe and 2023 first-round pick (via HOU or PHI)
Brooklyn's doomsday scenario of being forced to trade Kevin Durant is off the table, apparently. Nets general manager Sean Marks released a statement Tuesday saying all parties "have agreed to move forward with our partnership."
This was, surely, always the preferable path for Brooklyn. As currently constructed, the Nets might have a championship-caliber roster, and swinging a deal for Turner, a two-time blocks champion with a reliable outside stroke, could have them even better prepared for a title trek.
This would move Nic Claxton to the bench, but that's where he has spent most of his Brooklyn tenure, almost always behind a lesser player than Turner. Having them two on the same roster would ensure that the Nets always have a defensive presence manning the middle, and staggering Claxton's minutes with Ben Simmons' would help alleviate any spacing concerns.
4 of 30

Brock Williams-Smith/NBAE via Getty Images
Charlotte Hornets receive: Jakob Poeltl
San Antonio Spurs receive: P.J. Washington, Kai Jones and 2023 second-round pick (via OKC, WAS, DAL or MIA)
Despite spending this summer's 15th overall pick on 7-footer Mark Williams, Charlotte's questions at the 5 spot remain very much unanswered. Swinging a trade for a proven contributor like Poeltl could finally give this position some certainty.
Having him anchor their 22nd-ranked defense could really give the Hornets upward mobility at that end. He contested more shots per game than anyone last season and was one of only seven players to average 11 rebounds and two blocks per 36 minutes (minimum 1,000 minutes played).
He'd be a massive get for this defense, and on offense, he could settle in as LaMelo Ball's pick-and-roll partner. Poeltl is also entering the final season of his contract, so Charlotte would have the 2022-23 campaign to determine whether he's worth bringing back or if Williams is ready to take the torch.
5 of 30

Lauren Bacho/NBAE via Getty Images
Chicago Bulls receive: Isaac Okoro
Cleveland Cavaliers receive: Coby White, 2026 second-round pick and 2027 second-round pick
There were multiple reasons why Chicago's 2021-22 campaign veered off course, but the simplest is this: The defense completely fell apart. Between October and December, Chicago went 23-10 and had the Association's 10th-best defense. From that point forward, though, the Bulls were just 23-26 and plummeted to 27th in defensive efficiency.
Adding a tenacious defensive presence like Okoro could help safeguard Chicago from a similar free-fall. In fact, the Bulls could get plenty disruptive on defense in lineups featuring him, Lonzo Ball, Alex Caruso and Patrick Williams.
Okoro needs to find some offense to stick in this league, but it makes more sense for the Bulls to take that gamble and potentially solve a need than it does to keep another score-first player like White around. Conversely, Cleveland might prefer White's scoring punch over Okoro's stopping skills, particularly if the Cavs don't plan on re-signing Collin Sexton.
6 of 30

David Liam Kyle/NBAE via Getty Images
Cleveland Cavaliers receive: Reggie Bullock and future first-round pick (lottery-protected)
Dallas Mavericks receive: Collin Sexton (sign-and-trade)
The Cavaliers have made it pretty clear they don't have a ton of interest in re-signing Sexton. He reportedly hoped to find a $20 million salary, and Cleveland instead came calling with a three-year offer worth "close to $40 million" total, per Cleveland.com's Chris Fedor.
The Mavericks, who never really replaced Jalen Brunson, have eyeballed Sexton, per Fedor (h/t CBS Sports' Jasmyn Wimbish), and they might have the trade chips to get this done.
Bullock would give the Cavaliers the three-and-D wing they need to balance their defense-heavy roster. Meanwhile, the lottery-protected pick would alleviate the fact they'd be letting a 23-year-old with a 20-point career scoring average walk in restricted free agency.
7 of 30

Sam Forencich/NBAE via Getty Images
Dallas Mavericks receive: Kemba Walker
Detroit Pistons receive: Dwight Powell and 2025 second-round pick
If the Mavericks aren't in the point guard market yet, they should be. Losing Jalen Brunson for nothing took plenty of zip out of this offense, and it isn't exactly littered with great non-Luka Doncic options for shot-creation.
Could they help Walker recover from a rocky season? That might be asking a lot of a 32-year-old who's had three consecutive campaigns disrupted by injuries, but assuming the rebuilding Pistons aren't asking for much, this might be a cheap gamble worth taking.
Walker never got much of a chance to find his rhythm with the New York Knicks in 2021-22, but the season prior he supplied the Celtics with 19.3 points and 4.9 assists per night while shooting 42 percent from the field and 36 percent from three. To give those numbers some context, Brunson averaged 16.3 points and 4.8 assists per game on 50.2 percent shooting from the field and 37.3 percent from deep this past season.
8 of 30

Garrett Ellwood/NBAE via Getty Images
Denver Nuggets receive: Jarred Vanderbilt
Utah Jazz receive: Peyton Watson
The Nuggets are geared up for a potential championship push as reigning two-time MVP Nikola Jokic should be surrounded by healthy versions of Jamal Murray and Aaron Gordon again. Nearly all of their roster looks ready to contribute to a title run, with Watson, this summer's No. 30 pick, being the obvious exception.
Look, maybe he'll be a good player one day. Heck, there's a non-zero chance he turns out great. He's a former 5-star recruit, and his ceiling is nothing short of a 6'8″ wing who can be a plus playmaker, defend at an elite level, finish and, hopefully, shoot.
Still, there's organic granola that isn't as raw as him. He averaged 12.7 minutes at UCLA because the Bruins couldn't spare developmental minutes as they were chasing the crown.
The Nuggets face the same crunch, so swapping him out for a plug-and-play contributor like Vanderbilt—who'd bring defense, a great motor and some interior oomph—could make a ton of sense.
9 of 30

Elsa/Getty Images
Detroit Pistons receive: Danny Green, 2023 second-round pick (via MIN) and 2024 second-round pick (via IND, UTA or CLE)
Memphis Grizzlies receive: Alec Burks
With Jaden Ivey and Jalen Duren added to a young core that already included Cade Cunningham, Saddiq Bey and more, the Pistons have constructed a solid foundation for the future. The long-term future, that is.
Detroit's immediate outlook, meanwhile, likely features a lot of losses, even more growing pains and, hopefully, decent lottery odds for the Victor Wembanyama sweepstakes.
The Pistons have no reason to push the accelerator and could instead consider a down-shifting deal like this, which could make life harder in 2023-24—the 35-year-old Green tore his ACL in the playoffs—but would brighten the future a bit with those two incoming picks.
10 of 30

Joe Murphy/NBAE via Getty Images
Golden State Warriors receive: Mason Plumlee, James Bouknight and two future first-round picks
Charlotte Hornets receive: Jordan Poole and James Wiseman
At some point between now and next summer, the Warriors face a major financial crunch. They already have a massive payroll for 2023-24, and that's without deals in place for upcoming free agents Poole (restricted) and Andrew Wiggins (unrestricted).
It's possible Golden State simply opts to pay everyone and stomachs another gargantuan tax bill, or the franchise could start exploring some escape valves. If the Dubs opt for the latter, that could put Poole on the chopping block, and in this deal, they'd also part with the promising-but-raw Wiseman.
In return, Golden State would collect a plug-and-play rim-runner in Plumlee, plus multiple cost-controlled assets for down the road. The picks are the major prize, but maybe the Dubs could work their developmental magic on Bouknight, a satin-smooth scoring guard selected 11th overall just last summer.
11 of 30

Logan Riely/NBAE via Getty Images
Houston Rockets receive: Donovan Mitchell
Utah Jazz receive: Eric Gordon, Kevin Porter Jr., Kenyon Martin Jr., Usman Garuba, 2023 first-round pick (via MIL), 2024 first-round pick (via BKN), 2026 first-round pick (via BKN) and 2028 first-round pick
Before diving into the analysis here, it's worth acknowledging the unlikelihood of the rebuilding Rockets searching for a fast-forward swap such as this. Having said that, Houston has positioned itself as a player in 2023 free agency, so it might view a Mitchell mega-deal as simply an earlier splurge than expected.
This all depends on the organizational timeline, but it's possible Houston thinks its young nucleus can mature fast enough to mesh with the 25-year-old Mitchell.
If Jalen Green sustains his second-half surge—22.1 points per game on 47.6/38.7/75.6 shooting after the All-Star break—then he and Mitchell would form a potent one-two punch.
And despite unloading several youngsters here, the Rockets could still field a deep supporting cast featuring the likes of Alperen Sengun, Josh Christopher and first-round rookies Jabari Smith Jr., Tari Eason and TyTy Washington Jr.
12 of 30

Dylan Buell/Getty Images
Indiana Pacers receive: Joe Harris, Cam Thomas and 2027 first-round pick (top-eight protected, via PHI)
Brooklyn Nets receive: Myles Turner
Stop me if you've heard this before, but Turner is bouncing around the trade rumor mill. Shocking, right?
"This is my fifth offseason with trade rumors going on," Turner told Andscape's Marc J. Spears. "'He's going to land here; he's going to do this. He's going to do that.' I am finally numb to it, in a sense."
While the rumors are nothing new, they may have more legs now than ever with the two-time blocks champion entering the final season of his contract.
If the Pacers aren't keen on paying him between now and next summer, they could flip him for possible building blocks, like Thomas and the 2027 first-round pick. They'd also have this season and next (if needed) to showcase a hopefully healthy Harris and potentially trade the sharpshooter for additional assets.
13 of 30

Chris Elise/NBAE via Getty Images
Los Angeles Clippers receive: Kenyon Martin Jr.
Houston Rockets receive: Jason Preston and 2023 second-round pick
The Clippers might boast the deepest roster in basketball, but Martin would have a chance to fill a niche role in this frontcourt.
He is 21 years old, an explosive and powerful athlete and overloaded with potential on the defensive end. He's also, to this stage of his career, a 36 percent shooter from distance, though his 66.7 free-throw percentage doubts the sustainability of that former mark. Still, if his shooting holds up, he could get interesting in a hurry.
He's also open to a change of scenery, as he can already sense the minutes crunch coming with Jabari Smith Jr. and Tari Eason now in Space City. The Clippers could certainly conclude he's more likely to be a 2022-23 rotation member than Preston, who trails Reggie Jackson and John Wall on the point guard pecking order.
14 of 30

A.J. Mast/NBAE via Getty Images
Los Angeles Lakers receive: Myles Turner and Buddy Hield
Indiana Pacers receive: Russell Westbrook, 2027 first-round pick (top-three protected) and 2029 first-round pick
With Patrick Beverley headed to Hollywood, it makes even less sense than ever for the Lakers to hang on to Westbrook. And, since the club reportedly assured LeBron James it would trade both of the future first-round picks it's allowed to deal, per Marc Stein, L.A. should have the means and motivation to get a(nother) impact trade done.
Per Stein, James was informed the picks would be sacrificed "if a trade .. .can realistically position the Lakers to return to contender status." This deal passes that smell test.
Turner would be an instant upgrade at center and the paint protector this defense needs. Plus, he's accurate enough with his outside shot (career 34.9 percent) to open up attack lanes for James.
Hield, meanwhile, is one of the best quantity-plus-quality sharpshooters in the league (career 3.0 threes per game on 39.8 percent shooting). Adding both players would give badly needed breathing room to an offense that often suffered from congestion last season.
15 of 30

Photos by Michael Gonzales/NBAE via Getty Images
Memphis Grizzlies receive: Josh Richardson
San Antonio Spurs receive: Danny Green, 2023 second-round pick (via MIN), 2024 second-round pick (via TOR) and 2025 second-round pick (via NOP)

The Grizzlies have the assets needed to aim higher than Richardson, but they seem fairly committed to their draft-and-develop strategy. Considering it just delivered them a No. 2 seed in the Western Conference and their first playoff series victory since 2015, it's hard to blame them.
Still, Memphis might want to do something to keep its forward momentum going, and using Green's expiring contract plus a few second-round picks to expand the wing rotation seems sensible.
Richardson, a long, high-energy defender, just averaged double-digit points for the sixth consecutive season. His 41.5 three-point percentage was the second-best of his career.
16 of 30

Issac Baldizon/NBAE via Getty Images
Miami Heat receive: Harrison Barnes
Sacramento Kings receive: Duncan Robinson, Nikola Jovic, Omer Yurtseven and 2027 first-round pick (top-7 protected)
Miami's perpetual pursuit of Pat Riley's next whale included rumored interest in both Kevin Durant, per Anthony Chiang of the Miami Herald, and Donovan Mitchell, per Ira Winderman of the South Florida Sun Sentinel. In that light, making a substantial move for a solid-but-unspectacular player like Barnes might register as a tad disappointing.
It shouldn't.
The Heat still need a P.J. Tucker replacement at the 4, and Barnes could be perfect. He's not the same caliber of stopper (few are), but he is reliable and versatile on that end. Offensively, he could supply the same outside shooting (career 37.9 percent) while offering significantly more shot-creation and self-sufficient scoring.
17 of 30

Jeff Swinger/NBAE via Getty Images
Milwaukee Bucks receive: Bojan Bogdanovic
Utah Jazz receive: Brook Lopez, George Hill and 2029 first-round pick (top-three protected)
This is, admittedly, probably a bigger deal than anything the Bucks would realistically consider. They're just a single season removed from being world champs, and they followed that run by pushing the eventual Eastern Conference-champion Celtics to seven games in the conference semifinals despite losing All-Star swingman Khris Middleton two games into the first round.
If Milwaukee wanted to make one more big swing, though, this might be the way to do it. Losing Lopez would sting, but the Bucks could use a combination of Bobby Portis, Serge Ibaka and Giannis Antetokounmpo to cover the 5 spot. In return, they'd add a 6'7″ shot-maker in Bogdanovic, who's one of only two players to average 17 points and two three-pointers on 38-plus percent shooting each of the past four seasons.
18 of 30

Hannah Foslien/Getty Images
Minnesota Timberwolves receive: Mike Conley and Jordan Clarkson
Utah Jazz receive: D'Angelo Russell and 2023 second-round pick (via NYK)
Russell needs a new deal by next summer, and the Timberwolves seemingly have no interest in paying him. He was benched during the closing minutes of their final playoff contest, and his name surfaced in trade rumors ahead of the draft.
Maybe Minnesota would see Conley as a reasonable replacement. Russell puts up superior scoring numbers, but Conley has been the better decision-maker and more efficient shooter. Conley also has a history of being more reliable on the defensive end, though the 34-year-old has started showing his age.
Still, the combination of him and a quick-strike scorer like Clarkson could better position the Timberwolves for success in 2022-23. There is some financial risk in the deal, as Conley and Clarkson could cost a combined $38.6 million in 2023-24—though Conley's deal is only partially guaranteed and Clarkson has a player option—but the on-court reward could outweigh it.
19 of 30

Sarah Stier/Getty Images
New Orleans Pelicans receive: T.J. McConnell
Indiana Pacers receive: Garrett Temple, Kira Lewis Jr. and 2024 second-round pick (via CHI)
It's harder to drum up deals for the Pelicans than you'd think it would be for a franchise that hasn't had a winning record in four seasons. And now that the Kevin Durant trade talks are dead, it's tough to see anyone on the market convincing New Orleans to pay a massive price in a deal, since the front office hasn't seen how this roster looks with a healthy Zion Williamson.
Even this trade is a bit of a stretch, since the Pels might have the point guard spot covered already by CJ McCollum, Jose Alvarado and Devonte' Graham (and maybe Point Zion?). Still, a pass-first floor general like McConnell might help capitalize on all of the different scoring options in the Crescent City.
Now, there are redundancies between Alvarado and McConnell, but most of them are good—shaky outside shooting being the glaring exception. Both are energetic, disruptive defenders who can hustle their way into bigger impacts than their subtle statistics otherwise indicate.
20 of 30

Sarah Stier/Getty Images
New York Knicks receive: Donovan Mitchell
Utah Jazz receive: Evan Fournier, Obi Toppin, Immanuel Quickley, 2025 first-round pick, 2025 first-round pick (top-four protected, via MIL), 2027 first-round pick and 2029 first-round pick
No, this isn't the first or thousandth Mitchell-to-the-Knicks deal you've seen, but low-hanging fruit is still worth picking, folks.
According to The Athletic's Shams Charania and Tony Jones, New York recently had an offer declined of Fournier, Toppin, salary-filler and five first-round picks (two unprotected). However, talks reportedly reached a "stalemate" as Utah wants four unprotected firsts, per Marc Berman of the New York Post.
This could be a realistic compromise with the Knicks upping their offer to include Quickley and three unprotected picks.
That's a hefty sum for anyone, but New York hasn't had a star like Mitchell since Carmelo Anthony resided in the Empire State. Mitchell entered this league as a 20-point scorer and has kept upping his production since. Last season, he set multiple career highs (5.3 assists and 3.5 threes among them) while posting his second-best scoring average (25.9).
21 of 30

Zach Beeker/NBAE via Getty Images
Oklahoma City Thunder receive: Gary Trent Jr.
Toronto Raptors receive: Derrick Favors, Darius Bazley, Theo Maledon and 2024 first-round pick (via LAC)
At some point in the not-so-distant future, the Thunder will start converting some of their long-term assets into win-now accelerators. Is that time likely to be now? Not at all. OKC has plenty of young talent to develop, plus it must want to maximize its lottery odds for a draft class headlined by Victor Wembanyama and Scoot Henderson.
If the Thunder made their move now, though, this might be how it looks.
Trent is just 23 years old and has already showcased high-level ability. He functions as sort of a turbo-charged three-and-D wing, as that label isn't often attached to a 18.3-points-per-game scorer. A perimeter trio with him, Shai Gilgeous-Alexander and Josh Giddey could put all kinds of pressure on opposing defenses.
22 of 30

Alex Goodlett/Getty Images
Orlando Magic receive: Donovan Mitchell
Utah Jazz receive: Jonathan Isaac, Jalen Suggs, Terrence Ross, 2023 first-round pick (top-four protected, via CHI), 2025 first-round pick (top-five protected, via DEN) and 2027 first-round pick
The Magic suffered an Eastern Conference-worst 60 losses in 2021-22, yet the idea of a fast-forward trade doesn't feel entirely outside the realm of possibility. Orlando has accumulated a good deal of young talent in recent seasons, and it could really blossom with the arrival of an established star like Mitchell.
Orlando was effectively punchless this past season. Only the lottery-focused Thunder averaged fewer points or ran a less efficient offense than the Magic. Orlando's leading scorer, Cole Anthony, ranked 72nd overall with 16.3 points per game (on 39.1 percent shooting).
Mitchell could be the perfect medicine for the Magic's offensive ills. He could not only steer this attack, but he'd also stop the franchise from throwing too much at No. 1 pick Paolo Banchero. With those two and glue-guy-extraordinaire Franz Wagner atop this roster, Orlando could take a massive step toward playoff contention.
23 of 30

Chris Schwegler/NBAE via Getty Images
Philadelphia 76ers receive: Cory Joseph, 2023 second-round pick and 2024 second-round pick (via MEM or WAS)
Detroit Pistons receive: Matisse Thybulle and Jaden Springer
Despite being recently linked to Kevin Durant, the Sixers probably aren't doing any major boat-rocking. They might have a championship roster as-is, especially after addressing some depth deficiencies by adding De'Anthony Melton, P.J. Tucker and Danuel House Jr. this offseason.
It's possible a minor move like this could be in the works, particularly if they don't plan on paying Thybulle next summer and aren't convinced the 19-year-old Springer can contribute to a title run.
Joseph, meanwhile, could help stabilize the backup point guard spot. The 31-year-old has long been a source of pesky defense and sound decision-making, and he quietly canned a career-best 41.4 percent of his triples last season (albeit on just 2.4 attempts per game).
24 of 30

Fernando Medina/NBAE via Getty Images
Phoenix Suns receive: Terrence Ross and 2024 second-round pick
Orlando Magic receive: Landry Shamet
With the Kevin Durant dreams over for now, the Suns can stop entertaining the idea of dramatically altering a roster that booked the franchise's third-ever Finals trip in 2021 and followed that up by winning a league-best (and franchise-record) 64 games last season.
This success has made this core costly, though, and Phoenix will have to pay or replace both Cam Johnson and Jae Crowder by next summer. If the organization wants to save some money, offloading Shamet (owed $10.3 million in 2023-24 with two eight-figure team-option years afterward) could be an option.
If Ross can get his shooting back on track—moving from Orlando's offense to Phoenix's would be like upgrading from a lemon to a luxury ride—he could replace Shamet's production without being attached to any future costs. Tack on a second-rounder to keep or trade, and maybe Phoenix would bite.
25 of 30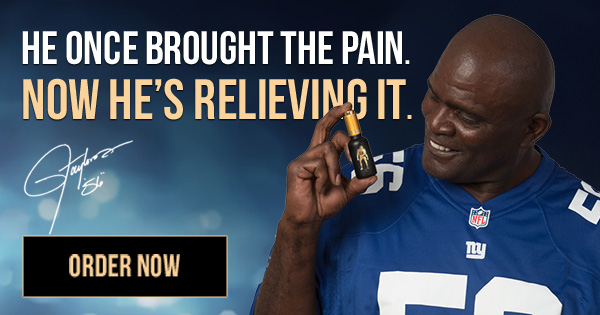 Sam Forencich/NBAE via Getty Images
Portland Trail Blazers receive: Kenrich Williams (can't be traded until Jan. 16)
Oklahoma City Thunder receive: Keon Johnson and 2024 second-round (via CHA or MIN)
The Trail Blazers are attempting to retool around 32-year-old centerpiece Damian Lillard on the fly, but they have a lot of young, unproven talent for a club hoping to compete for at least a playoff spot next season.
Flipping a prospect like Johnson and a pick for a (relatively) established commodity like Williams isn't exactly a needle-mover, but it would at least make this roster more reliable.
The 27-year-old seems a touch too experienced for OKC, but he could hit the ground running in Portland. He's an energizing role player who can defend multiple positions and consistently make the smart, simple reads. If his three-ball drops, he could handle a sizable role for a win-now club.
26 of 30

Rocky Widner/NBAE via Getty Images
Sacramento Kings receive: Andrew Wiggins
Golden State Warriors receive: Harrison Barnes, Kevin Huerter (can't traded until after Aug. 30) and a future first-round pick (top-10 protected)
The Kings are going for it. Always. Now, what that "it" is isn't always certain, but it at least includes booking the club's first playoff trip since 2006.
That's why Sacramento might be interested in paying a premium for Wiggins, whose 2023 free agency could price him out of Golden State's plans. The Kings need a lockdown wing defender to complement their core, and Wiggins dazzled at that end this past season, arguably shining brightest on the game's biggest stage.
The Warriors unlocked more efficiency from Wiggins than ever, and the Kings would need to be confident he could maintain that outside of that system for this to work. But if his three-ball holds up, and if No. 4 pick Keegan Murray makes a speedy transition to the Association, maybe Sacramento can finally crack the postseason code.
27 of 30
Christian Bonin/NBAE via Getty Images
San Antonio Spurs receive: Mason Plumlee, P.J. Washington and James Bouknight
Charlotte Hornets receive: Jakob Poeltl and Josh Richardson
After serving as the sports world's model of consistency for two decades, the Spurs finally need to restock the shelves. Every young player is worth at least a cursory glance, and a trade that nets a pair of under-25 talents like Washington and Bouknight—plus Plumlee as salary-filler—is probably worth executing.
Washington needs a new deal by next summer, so San Antonio would have to decide he's worth a good chunk of coin to sign off on this swap, but that wouldn't require much of a leap of faith. He already displays very few weaknesses, and his across-the-board versatility would make him a clean fit with this core.
Bouknight, meanwhile, is the mystery man of the deal, as Charlotte barely gave him any burn after investing the No. 11 pick in him. He struggled scoring with any kind of efficiency, but it was hard developing a rhythm while getting just 304 minutes across 31 contests. If the Spurs can sprinkle their developmental pixie dust on him, he could flourish as an athletic combo guard with a slippery handle and three-level scoring.
28 of 30

Ron Hoskins/NBAE via Getty Images
Toronto Raptors receive: Myles Turner, T.J. McConnell and 2023 first-round pick (top-12 protected, via BOS)
Indiana Pacers receive: OG Anunoby, Khem Birch and Malachi Flynn
The Raptors have been in the big-man market for a while now.
"Toronto is…widely known to covet a starting center," B/R's Jake Fischer reported in May. "The Raptors initially chased Jarrett Allen last summer. Then in February, Toronto flirted with Indiana about both Myles Turner and Domantas Sabonis and contacted San Antonio about Jakob Poeltl."
Toronto's aim is rim protection, and Turner supplies as much of that as anyone. He has twice led the league in blocks and would have again this past season had he played enough games to qualify. He offers some switchability, too, along with close-range finishing and long-distance shooting on offense.
This trade would not only solve Toronto's interior issues, but it would also bulk up the backup point guard spot with McConnell, plus give Masai Ujiri a future first to keep in his back pocket.
29 of 30

Cooper Neill/NBAE via Getty Images
Utah Jazz receive: Quentin Grimes, Obi Toppin, Derrick Rose, Cam Reddish, 2023 first-round pick, 2023 first-round pick (lottery-protected, via WAS), 2025 first-round pick, 2026 first-round pick swap and 2027 first-round pick
New York Knicks receive: Donovan Mitchell
If the Jazz learned anything from this summer's Rudy Gobert swap, it's that they are well within their right to ask for the sun, moon and stars in a blockbuster deal. Every once in a while, a team does what the Timberwolves did for Gobert and accepts that astronomical sum.
While this deal wouldn't quite net the four unprotected picks they reportedly want, it would give them three unprotected picks, plus a future first-round swap with no protection. Plus, the protection on that Wizards pick drops each year (down to top-eight protection in 2026), so it could wind up being a valuable selection.
That's the kind of pick haul Utah should demand in a Mitchell megatrade, and the incoming players are an added bonus. Rose obviously isn't a keeper, and Reddish has given little reason to believe he'll become one, but Toppin could dazzle if given the opportunity, and Grimes has already flashed some tantalizing three-and-D tools.
30 of 30

Scott Taetsch/Getty Images
Washington Wizards receive: John Collins and Justin Holiday
Atlanta Hawks receive: Kyle Kuzma, Will Barton, Rui Hachimura, 2025 second-round pick (via DET or WAS) and 2026 second-round pick
The Wizards just spent a quarter-billion dollars to keep Bradley Beal in the District for the next half-decade. Now they need to give him a roster he can actually win with.
The problem is Washington doesn't have a glut of assets, so the trade budget only stretches so far.
Still, Beal would have to be impressed if the front office could reel in Collins, a double-double machine who could be Beal's screen partner for rolls and pops. Holiday is more than a throw-in, too, as he has proved effective on defense and efficient from three (career 36.5 percent).
Statistics used courtesy of Basketball Reference and NBA.com. Salary information via Spotrac.
Zach Buckley covers the NBA for Bleacher Report. Follow him on Twitter, @ZachBuckleyNBA.