0 of 10
Ron Schwane/Associated Press
For many NBA teams, missing the playoffs is all part of the plan.
It can't be the whole plan, though. Deliberate losing is only a good thing if it's the first step in a preset process designed to build a winner. Ideally, the defeats incurred by non-playoff teams include signs that all that losing will only be temporary. 
Here, we'll run through the 10 squads that fell short of the play-in tournament in search of those signs. All we're really looking for is some hope.
Maybe a particular player developed in exciting ways, or a certain lineup had success. Even a singular statistic will do in a pinch, as long as it augurs well for next season and beyond.
These teams are done for 2021-22—mercifully, in some cases. As dismal as some of their seasons were, each one has a reason to believe the next one will be brighter.
1 of 10

Kyle Phillips/Associated Press
The very beginning of the Cade Cunningham era was perfect, with the No. 1 pick donning shades and endearing himself to his new fanbase with the cool confidence everyone wants in a leader.
The early on-court results were less encouraging, as he struggled to adjust to the pro game while dealing with an ankle injury. November was ugly, featuring an average of 14.6 points on a brutal 36.9/28.6 shooting split.
Fortunately for the Detroit Pistons' future, Cunningham found his footing after the All-Star break. His three-point shooting never came around, but Cunningham managed to convert 45.7 percent of his post-break field-goal attempts while racking up 21.1 points, 6.5 assists and 5.7 rebounds per game.
Detroit was generally terrible all year, save for a seven-game stretch immediately after the break in which Cunningham, Jerami Grant and Saddiq Bey were all healthy enough to contribute to a 5-2 record. So, yes, some of Cunningham's counting stats deserve the classic "somebody's got to get numbers on a bad team" side eye.
That said, Cunningham got those numbers while flashing improved poise and pace down the stretch. The Luka Doncic comparison feels like we're setting up Cunningham to fail, but the two oversized ball-handlers share a knack for getting to their spots using strength, smarts and timing in the absence of blinding quickness. Neither Doncic nor Cunningham allows defenders to speed them up, and both understand how to use their size as a weapon.
Cunningham averaged 12.7 drives per game prior to the break but upped that to 18.5 afterward. Better still, his field-goal percentage on those plays climbed from 48.3 to 50.9 percent. You could see him figuring out how to attack in real time.
It remains to be seen if Cunningham has the juice to be a true top-option offensive leader, but it seems clear he can at least occupy a 1A role, a la Khris Middleton if his three-point stroke produces higher hit rates. Judging by Cunningham's balance and shooting form, there's nothing preventing him from becoming a 40 percent marksman from deep. The mechanics are sound.
Skepticism about Cunningham's ability to be an alpha shouldn't scare the Pistons. If anything, it expands their draft options. Knowing he has the skills to succeed on or off the ball will allow Detroit to grab the best player available in the 2022 draft, regardless of position.
2 of 10

Eric Christian Smith/Associated Press
No one who logged at least 2,000 minutes produced a worse RAPTOR rating than Jalen Green, which gives him a credible case as the season's most negatively impactful player.
And yet, he's the biggest reason to be optimistic about the Houston Rockets.
Green entered the league with straight-line speed, elite one-foot leaping ability and not a whole lot else. His floor-mapping on offense was as bad as it gets. On Dec. 31, he had 55 turnovers and 50 assists on the season.
On defense, the rail-thin Green provided no resistance on the perimeter or in the lane. His lack of strength was always conspicuous, but it showed up most obviously in the post. No Rockets player surrendered and-1 finishes on post-ups more often than Green.
Defense may never be Green's calling card, but he showed real growth on the other end.
As the league adjusted to Green's blazing speed, he saw more defenders giving him a cushion. The guard figured out how to capitalize by improving his step-back three-point shooting. After the All-Star break, he hit 41.4 percent of his 3.5 pull-up threes per game. Not to invite the comparison, but James Harden hit 38.8 percent of his pull-up threes (which includes the step-back he popularized) in his MVP-winning 2017-18 campaign.
Once Green began using his speed to move in reverse more often, he became much harder to guard. Five straight 30-point games from March 28 to April 5 proved that, as did Green's season-ending 41-point outing (on 14-of-26 shooting) against the Atlanta Hawks on April 10. Ultimately, he finished in the 80th percentile on points per play in isolation.
It might take years until the Rockets are good enough to play games that matter and for Green to prove he's more than a generator of empty numbers. Defensive competency may never arrive at all. But the stretch run saw Green hint at a future that could include consistently efficient 30-point nights.
3 of 10

Chris Szagola/Associated Press
Forget the financial gains that came from swapping Domantas Sabonis for Tyrese Haliburton, which The Athletic's Sam Vecenie summarized thusly: "The Kings have moved seven to eight years of control over Haliburton—including two-and-a-half of those years at a bargain-basement price point on his rookie-scale deal—for two-and-a-half years of team control over Sabonis before he is an unrestricted free agent." 
Toss aside the roster-balancing effect of finally breaking up Sabonis and Myles Turner.
Disregard Buddy Hield, an add-on in the deal who'll provide elite shooting and spark-plug offense on a contract that declines in value through 2023-24.
Those are all clear plusses related to the Indiana Pacers' midseason roster shuffle, but they're incidental to the larger point: Haliburton might be a star.
Though it was only a 26-game sample in Indiana, Haliburton's production put him in rarefied air. He averaged 17.5 points and 9.6 assists per game as a Pacer. Trae Young is the only player aged 21 or younger to match those averages over a full season. And for what it's worth, Young set that mark in 2019-20 while posting a 59.5 true shooting percentage.
Haliburton's 26-game debut in Indy saw him put up a ridiculous 62.9 true shooting percentage.
Historical comparisons aren't bulletproof, and Haliburton had never played at that level prior to joining the Pacers. But it makes sense the second-year guard was able to spread his wings in his first stint as the unquestioned primary ball-handler, and it stands to reason that a 21-year-old would improve as he gains more experience.
Nothing is more important to winning in the NBA than a player who can efficiently create offense for himself and others. Haliburton showed Indiana he could be exactly that kind of transformative force.
4 of 10

Ashley Landis/Associated Press
Any team with (healthy versions of) LeBron James and Anthony Davis would have to royally screw up almost every other aspect of its operation to miss the playoffs.
Which is pretty much what happened this past season.
Assuming the Los Angeles Lakers' offseason plans don't include breaking up the one-two punch that won them a ring in 2019-20, this franchise still has built-in advantages few others can match. Getting top-end talent is the hard part, and the Lakers already have that.
Rob Pelinka and the team's front office sabotaged the season by trading half the rotation for Russell Westbrook, and there remains no easy path to moving the former MVP without sacrificing draft equity. But even if the Lakers keep Malik Monk, get a single minute of court time from Kendrick Nunn and add just one useful player in free agency, they'll already be ahead of where they were with this season's roster.
As optimistic takes go, the argument that things couldn't possibly get worse is pretty rough. But, really, it's difficult to imagine how L.A. could put together a supporting cast that would be less helpful than the one it fielded in 2021-22.
Much about the Lakers' immediate future remains uncertain—from Westbrook to Frank Vogel's replacement as head coach to a roster that needs overhauling—but as long as James and Davis are headlining the marquee, there's always a great chance for success.
5 of 10

Frank Franklin II/Associated Press
The New York Knicks failed, but they didn't fail predictably. That's something.
Flash back to the conclusion of the 2020-21 season that saw the Knicks finish fourth in the East, and forecasts for this year always included a reference to how lucky the team was with respect to opponent shooting. The Knicks' No. 4 finish in defensive rating owed largely to opponents hitting a lower percentage of their threes against them than any other team.
A defense doesn't have a great deal of control over how accurately opponents shoot from long range (limiting attempts, especially by good shooters, is really the key), so it stood to reason that the Knicks' luck would normalize and their defensive performance would suffer—possibly severely.

Instead, New York did it again.
The Knicks held opponents to the fourth-lowest long-range hit rate in the league. In fact, New York's opponents shot even worse on corner triples in 2021-22 than they did in 2020-21. New York's defensive rating slipped from fourth to 12th, but that latter figure was still respectable. Only three-tenths of a point kept the Knicks outside the top 10.
The real problems were Julius Randle's regression and the failure of offense-focused offseason moves to meaningfully improve the team's attack. The Knicks will have to try again on that front this summer.
The good news is that defense is about connectivity, execution and commitment. New York, for all its shortcomings, has now exhibited enough of those qualities to defend very well for two straight years. It's possible another season under Tom Thibodeau will produce some fatigue—physically and mentally, if Thibs' past tenures are any indication—but the Knicks seem to have a firm defensive foundation.
Get things right on the other end, and a postseason return could be in the cards.
6 of 10
Kyle Phillips/Associated Press
For a couple of years now, the Oklahoma City Thunder have been selling little more than hope.
Shai Gilgeous-Alexander is a star, and rookie Josh Giddey provided signs he, too, might become a key piece of the franchise's future. But for the Thunder, it's all about the picks.
They've got 17 first-round selections over the next five drafts, the result of two years spent swapping stars, taking on unwanted deals and losing games. Oklahoma City will very likely get a top-four pick in this June's draft, and it has a 12.5 percent chance to land the No. 1 spot.
It seems like the Thunder have been stockpiling assets and slipping down the standings forever, but we've seen more protracted rebuilds. The Philadelphia 76ers "process" was a four-year endeavor that included three seasons with win totals under 20. OKC's approach, which has focused just as much on using cap space to take on bad money as tanking to improve lottery odds, is more thorough and should produce results more quickly.
Nothing's guaranteed, though. The Thunder have to hit on some of these upcoming picks and hope they can find a veteran or two to set a cultural tone. Current Pistons GM Troy Weaver, who spent over a decade in basketball ops with the Thunder, told ESPN's Bobby Marks: "You can't have a team of 15 guys under 24 years old. They'll eat each other and all of them won't make it out."
OKC has picks, no bad contracts on the books once Kemba Walker's dead money expires in 2023 and a pair of promising young pieces. So far, it has nailed the setup.
All that's left is the payoff.
7 of 10

John Raoux/Associated Press
Franz Wagner was supposed to be a high-floor support piece, a valuable three-and-D contributor without star-level upside.
So much for that.
The Orlando Magic hit big on last year's No. 8 pick, as the 6'9″ forward immediately defied his predraft scouting report by showing off far more on-ball verve and self-sufficient offense than anyone projected. By season's end, Wagner sat atop the rookie rankings in total points scored and games played. 
Much more than a spot-up threat, Wagner led the Magic with 6.4 points scored off drives per game. Strength, balance and a real gift for executing the slow-down Eurostep made Wagner difficult to wrangle once he was going downhill. Even when Wagner didn't finish, the results were often good. He led all rookies in made free throws and converted a solid 86.3 percent of his attempts at the line, a rate that suggests his 35.4 percent hit rate from deep will rise.
For some context, a 20-year-old Jaylen Brown scored 62.3 percent of his two-pointers and 95.7 percent of his threes with the benefit of an assist. Wagner's rates at the same age were 53.1 and 83.3 percent, respectively. The comparison is imperfect, as Brown's athleticism is in a separate tier, while Wagner has significantly more size. But the numbers illustrate how Wagner came into the league better equipped to get his own buckets than anyone foresaw.
Considering the shortcomings of the Magic's young guards, Wagner's shot-creation skill will be vital. Among players who used at least 450 possessions as a pick-and-roll ball-handler, Cole Anthony ranked second to last in points per play. Meanwhile, Jalen Suggs ranked dead last in field-goal percentage among the 178 players who attempted at least 500 shots in 2021-22.
Wagner's responsibilities are only going to grow. Good thing his game is up for the challenge.
8 of 10

Matt York/Associated Press
You could forgive the more cautious contingent of Portland Trail Blazers fans for getting nervous when interim GM Joe Cronin told reporters he didn't envision the team's rebuild taking two, three or four years.
That's not so far from the immediate-gratification approach that has doomed the Sacramento Kings to nearly two decades of the lottery. Then again, Cronin's in-season moves, while bold and not without risk, have actually put the Blazers in a position that often takes multiple tanking seasons to reach.
Portland has one superstar under contract in Damian Lillard, a potential second in restricted free agent Anfernee Simons, significant flexibility with Norman Powell's and CJ McCollum's contracts off the books, a $21 million trade exception and at least one (but possibly two, if New Orleans' selection falls between Nos. 5 and 14) top-10 pick in the upcoming draft.
New deals for Simons and unrestricted free agent Jusuf Nurkic would quickly eat up the Blazers' available cash, but those other tools create exciting possibilities. If Portland wants to add another established star, it has the draft capital required to deal for one. If it believes a healthy Lillard and the talent on hand is enough to return to the playoffs on their own, Portland could snag a pair of lottery picks and set itself up with a bridge to the post-Lillard era.
Signings, trades and high picks can all bust. But for a team that lacked options prior to the deadline, the sheer breadth of offseason choices in front of the Blazers offers plenty of hope.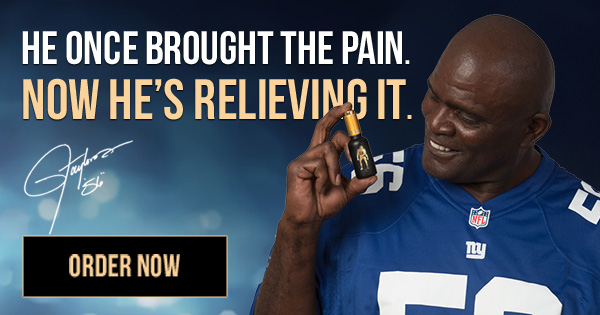 9 of 10

David Zalubowski/Associated Press
This is a bit of a "good news, bad news" situation, which is as positive as it gets for a Sacramento Kings franchise that hasn't had a winning record or playoff berth since 2005-06.
The good news: Lineups featuring theoretical core pieces De'Aaron Fox, Davion Mitchell and Domantas Sabonis produced a plus-4.5 net rating in a small sample of playing time after the trade deadline. If the Kings are ever going to crawl back into the realm of NBA relevance, those three players will have to be the ones leading the way.
On paper, the trio even makes some stylistic sense.
Sabonis is a bruising interior scorer who can orchestrate offense as a roll man or at a standstill from the elbows. Fox, looking less and less like a true point guard as his career has progressed, can cut and slash around Sabonis while also leading a transition attack with his straight-line speed.
Mitchell is a hellacious defender who will allow Fox to hide on the weaker backcourt matchup, and whose tenacity should enable him to fight over screens up top, sparing the lead-footed Sabonis from getting smoked on switches.
The bad news: The three-man unit referenced above got rocked on defense, and that side of the floor has long been Sacramento's undoing. The Kings have finished in the bottom five on D in six of the last 11 seasons, including each of the last two.
But hey, we're selling optimism here. Sacramento has three core pieces who showed signs of fitting together well down the stretch. The Kings have gone into plenty of offseasons with a lot less than that to get excited about.
10 of 10

Luis M. Alvarez/Associated Press
Whether the Washington Wizards' future includes Bradley Beal on a $245 million extension or some other high-scoring star in that same role, Deni Avdija's lockdown defense is going to matter.
He profiles as exactly the kind of dirty-work contributor winning teams need.
In 2021-22, Avdija was the Wizards' most versatile defender, and he handled the second-toughest average matchup difficulty on the team. You could pick almost any game from his second season and find a dozen highlights showcasing his nimble feet, sneaky length and elite anticipation.
At 6'9″, Avdija is adept at using his length without sacrificing balance. He closes out without leaping and stays ground-bound on pump fakes, a disciplined style that forces awkward shots and errant passes. His steal and block rates are only marginally above average for his position, but that's largely because Avdija isn't a gambler. Instead, he picks his spots, digging down to help on post-up threats and batting away pocket passes only when he's sure the reward outweighs the risk.
Maybe a shutdown defensive forward isn't the most glamorous asset, but it's a necessary one for any team that hopes to compete in meaningful games.
If Avdija doesn't get some All-Defensive team consideration next year, something will have gone wrong.
Stats courtesy of NBA.com, Basketball Reference and Cleaning the Glass. Accurate through 2021-22 regular season. Salary info via Spotrac.