0 of 30
Kevork Djansezian/Getty Images
Two weeks of the 2021-22 NBA season isn't a big enough sample size to make full assessments of all 30 teams.
However, it is enough time for statistical issues to arise, and not all of them were the kind that could have been foreseen ahead of the opening tip. Some might have been spotted by skeptical media members, but if the affected teams would have agreed with those views, they seemingly would have (or certainly should have) addressed them before the marathon got going.
From uncharacteristic shooting woes to atypical defensive breakdowns and everything in between, let's spotlight the top unexpected problem facing each squad.
1 of 30

Casey Sykes/Getty Images
When Atlanta's offense is rolling, it can bury opponents beneath an avalanche of points. Trae Young can shoot from anywhere, nearly every player who hits the court not named Clint Capela offers range and the squad can score in bunches.
At least, that's how this is supposed to work. Early on this season, though, a big chunk of this rotation has morphed into bricklayers.
Young is shooting below 30 percent from range. Ditto for Kevin Huerter. John Collins, De'Andre Hunter and Lou Williams are all stuck at 33.3. History says these snipers will come around, but the Hawks are still encountering more cold spells than expected.
2 of 30

Sarah Stier/Getty Images
The Celtics are long, lanky and mobile at most spots. On paper, this looks like a defensive powerhouse from Marcus Smart at the head of the snake to Al Horford back manning the middle in Boston.
Using Smart as the starting point guard and pairing Horford with Robert Williams III up front threatened to handcuff the offense, but the trade-off was a potentially dominant defense.
The Shamrocks don't have anything close to that right now. Only four teams have been less efficient on defense than Boston, and since the offense has encountered the predictable hiccups, the result is an unsettling 2-5 start to the Ime Udoka era entering Wednesday. 
3 of 30

Mike Stobe/Getty Images
Pop quiz: What do the Sacramento Kings, San Antonio Spurs, Orlando Magic and Cleveland Cavaliers have in common? They're among the 21 teams playing more efficient offense than the on-paper juggernaut Nets.
Whatever we've decided on as the best mind-blown GIF, please insert it here.
Brooklyn isn't even a calendar year removed from setting the new all-time mark for offensive execution. While Kyrie Irving's absence isn't helping, Brooklyn still has Kevin Durant and James Harden, plus Joe Harris, Patty Mills and LaMarcus Aldridge. Harden might finally be rounding into form, but the Nets could be a few duds away from making #FreeCamThomas tweets trend.
4 of 30

Kent Smith/Getty Images
Look, we could use this space to harp on the Hornets' 28th-ranked defense, but Buzz City deserves a rain-free parade. The Hornets were a direction-less mess when Kemba Walker bolted to Boston in 2019. Now, they're one of the best shows in basketball, and if LaMelo Ball and Miles Bridges keep this up, they could be Charlotte's first All-Star teammates since Larry Johnson and Alonzo Mourning in 1995.
Rather than singling out a flaw, we'll instead gripe about Charlotte's backcourt rotation being so good that it's denying us the chance to see No. 11 pick James Bouknight in action. Like his Hornets teammates, the Brooklyn native plays an easy-on-the-eyes brand of ball, featuring slippery handles, explosive finishes and all kinds of acrobatics.
He'll find a spot with the Hornets eventually, but their strong start has left him out of the fun.
"He is going to fit our system; there is no question this kid fits who we are," Hornets coach James Borrego said, per Rookie Wire's Cody Taylor. "It's just about finding the right opportunity for him."
5 of 30

Patrick McDermott/Getty Images
Between Zach LaVine's All-Star ascension and the many summer splurges the Bulls' brass made, Chicago was always going to have eyes on it this season. An underrated plotline to follow, though, was the ongoing development of 2020's No. 4 pick Patrick Williams, a 6'7″ swingman with a two-way ceiling that can see over the top of the Willis Tower.
But the injury bug had other plans, because, well, the injury bug is a buzzkill like that. In his fifth outing of the season, he suffered torn ligaments in his left wrist that will sideline him for four to six months. Ugh.
"It definitely sucks," Williams said, per NBC Sports Chicago's Rob Schaefer. "There's nothing good about being injured, nothing good about sitting out on the sideline."
The Bulls might miss Williams' defense—though they've been awesome at that end—but the bigger blow is the loss of his developmental minutes. He means as much to this franchise's future as anyone, and there is no replacement for on-court training.
6 of 30

Jason Miller/Getty Images
The Cavaliers are partying like it's 1999. In an effort to offset the challenges of playing 6'1″ guards Darius Garland and Collin Sexton together, Cleveland has treated the rest of its starting lineup like it's angling for a McDonald's sponsorship.
This is super-sized basketball with 6'11" Jarrett Allen, 7'0″ Evan Mobley and 7'0″ Lauri Markkanen all in the same frontcourt. It might look out of touch with modern times, but it's mostly working. The Cavaliers, who've been a defensive disaster the last half-decade, are suddenly following a defensive identity to a 4-4 start that features triumphs over the Hawks, Hornets, Denver Nuggets and Los Angeles Clippers.
Given Cleveland's mammoth look, though, this squad is surprisingly exploitable on the defensive glass. The Cavs have snagged just 68 percent of available rebounds on the defensive end, the second-worst rate in the league. It hasn't really come back to bite them yet (they're tied for 12th in opponents' second-chance points), but it's not a trend they'll want to carry forward.
7 of 30

Ronald Martinez/Getty Images
Two seasons back, the Mavericks set a then-record for offensive efficiency. Now, they trail all but six teams in the category.
So, what happened? Well, the issue is more about what's not happening.
Luka Doncic isn't living up to Luka Doncic levels (24.0 points per game on 42.6/25.5/72.5 shooting). Kristaps Porzingis isn't playing due to a back injury, and before the ailment, he was busy rebooting his playoff flop (12.7 points, 30.2/23.5/72.7 shooting). The franchise forever searching for a third star can't find a second scorer (Tim Hardaway Jr. is closest with 13.9 points—on 39.5 percent shooting).
Dallas has a slew of shooters off to icy starts, and the offense is generating mostly good shots. This should get better with time, but it's ugly so far.
8 of 30

Jeff Swinger/Getty Images
With Jamal Murray stuck on the sidelines rehabbing an ACL tear, the Nuggets need someone to copilot their offense with reigning MVP Nikola Jokic. Michael Porter Jr. was the most obvious candidate, as the 6'10" swingman has flashed the three-level arsenal of a future scoring champ. Denver literally bought all the way into the 23-year-old, inking him to a five-year max extension in September.
Denver could eventually get its money's worth—Porter is a hot stretch at the foul line away from a career 50/40/90 slash—but the new deal is deep in the red so far. The efficient-scoring specialist owns a 34.5 field-goal percentage and 23.3 percent splash rate from three, and he ranks outside the top 200 in FiveThirtyEight's Offensive RAPTOR.
"I know that he's capable of playing at a much higher level—from a shooting standpoint, his efficiency, his rebounding, his defense," Nuggets skipper Michael Malone said, per Mike Singer of the Denver Post. "We gotta get more from Michael Porter."
9 of 30

Mike Stobe/Getty Images
How early is too early to abandon hope for an NBA prospect? It's a subjective inquiry and one that could draw a dozen different responses from a dozen different respondents, but they all might agree 33 career appearances isn't enough to pull the plug.
That should spare Killian Hayes from drawing the dreaded bust tag for now, but the inexperience might be the best (only?) argument for patience. He is theoretically interesting as a 6'5″ playmaker with fancy footwork and a willingness to play both ends, which should've given Detroit hope for a bounce-back from a rocky (and injury-riddled) rookie season.
Turns out that even after a full offseason to find his footing, he's somehow worse than before. He is shooting 28 percent from the field, has a higher turnover percentage (21.0) than assist percentage (19.5) and ranks 187th out of 189 qualified players in player efficiency rating. Yikes.
10 of 30

Rocky Widner/Getty Images
Watching Stephen Curry cook last season sparked two emotions. On the one hand, you marveled at his ability to engineer his greatest scoring effort to date as a two-time MVP. On the other, you wondered why the Warriors hadn't given him more help for his age-32 season.
It's early, and Klay Thompson's eventual return could change this conversation, but Curry might have even less scoring assistance than before. Andrew Wiggins is second in the scoring column at 16.2 points per game, down from 18.6. There isn't a third 15-plus-point scorer like there was last season (Kelly Oubre Jr.), and there are only four double-digit scorers, not five like the 2020-21 team had.
Curry is technically carrying a lighter load, but the differences are negligible: 21.3 shots down from 21.7, 34.1 usage percentage down from 34.8. Maybe the Warriors planned to lean on him to this degree, but that seems like a precarious strategy for a 33-year-old with more than 30,000 career minutes over the regular season and playoffs combined.
Golden State's decision not to trade long-term assets for instant impact indicated a belief in Curry's supporting cast. That wasn't necessarily misguided, as the club is winning and defending at a high level, but the overreliance on Curry is at least something to monitor.
11 of 30

Marcio Jose Sanchez/Associated Press
The Rockets are likely grading Kevin Porter Jr.'s point-guard progress on a curve. He only spent 12 percent of his minutes at the position the past two seasons, otherwise splitting his time between shooting guard (39 percent) and small forward (49).
Even then, though, Houston surely hoped for something better when it split from John Wall to clear the runway for Porter. He spent a good chunk of time on the ball last season and wasn't the turnover machine he has now become.
He is averaging an NBA-worst 5.3 turnovers, which all but cancel out his 5.4 assists. On a related note, the Rockets' offense fares 4.3 points worse per 100 possessions with him than without. These may be nothing more than growing pains, but Houston's rebuilding plans get tricky if they prove to be evidence that Porter simply isn't a point guard.
12 of 30

Ron Hoskins/Getty Images
Some roller coasters don't drop as steeply as the Pacers' once-mighty defense has. It ranked sixth overall in 2019-20 and 14th this past season before plummeting to 24th early in this campaign.
No matter the metric, the Pacers probably don't have a passing grade on the game's less glamorous end. The Pacers are 24th in opponents' field-goal percentage (45.9), 27th in three-point percentage allowed (38.8) and 23rd in opponents' free-throw attempts (22.1). Five of Indy's first eight opponents have poured in at least 118 points.
If you want to know why the Pacers are 2-6 entering Wednesday to start coach Rick Carlisle's second tour of duty in the Circle City, there's your easiest answer.
13 of 30

Adam Pantozzi/Getty Images
The Clippers knew their offense would look different once Kawhi Leonard suffered a partial ACL tear in his right knee during the 2021 playoffs. They hoped they could brand the style something like Paul George and Friends, letting their All-Star lead but having a rotating cast of support scorers who could all deliver with relative consistency.
That's not happening.
George has been phenomenal, but he's basically a solo act with a backing band that is seldom on-tune. Five of the Clippers' top seven scorers—everyone but George and Luke Kennard—are shooting below 40 percent from the field. No wonder this is the NBA's fourth-worst offense.
14 of 30

Andrew D. Bernstein/Getty Images
It's tough to pin down the most powerful tool in LeBron James' arsenal—we'd flip a coin between his basketball IQ and playmaking—but freight-training to the rim as a 6'9″, 250-pounder would make the short list.
That's why it's concerning to see the frequency and effectiveness of his interior probes decrease. Through 19 seasons, he has only once taken a smaller percentage of his shots within three feet (30.3) and only once shot a worse percentage from that range (64.9). On a similar note, his overall field-goal percentage (46.7) and scoring average (24.8) are both the lowest they've been since his rookie season.
So, is the 36-year-old finally losing a step? That's a hard argument to make when he's crushing reverse dunks in traffic. The real culprit might be the lack of spacing alongside new teammate Russell Westbrook. When James plays with Westbrook, he averages way more three-point attempts (9.0 per 36 minutes) and way fewer free throws (2.6) as when he doesn't (5.4 and 6.4, respectively).
15 of 30

Joe Murphy/Getty Images
Jaren Jackson Jr. has never played 60 games in a season. Last year, he suited up all of 11 times. The fact Memphis still gave him a four-year, $104.7 million extension this summer says all there is to know about his potential.
When he has it rolling, he brings the unicorn combo of floor-spacing and rim protection. As you've probably inferred already, Johnson has yet to get it rolling this season.

The career 36.9 percent three-point shooter has converted just 31.3 percent of his long-range looks. There's an even wider divide between his career field-goal percentage (47.2) and his current clip (32.5). Even if the Grizzlies braced themselves for some rust, they couldn't have been ready for this.
16 of 30

Jesse D. Garrabrant/Getty Images
You might think this exercise would force us to pick nits here, since no one is living a better life than the Heat. Throw in the "it's early" disclaimer if you want, but Kyle Lowry sure looks like the final puzzle piece this team needed. The Heat sit second in offensive efficiency and first on defense, which combines to form a comically colossal plus-16.4 net rating.
The scary part is that Miami, which has six double-digit wins in seven outings, can still get better. And it doesn't require an imagination stretch to see that, since the unexpected issue is so obvious.
Duncan Robinson is normally awesome from outside (3.6 threes at a 42.7 percent clip the past two seasons). Right now, he's pretty average (2.7, 34.5). Inexplicably, he's even worse when wide open (30.8 percent). Given his history, Miami's opponents should already be preparing for an inevitable heat wave (pun half-intended).
17 of 30

Michael Reaves/Getty Images
The 2021-22 Bucks stayed hole long enough to collect their championship rings, and they've been fracturing ever since.
Brook Lopez has been out with a back injury since opening night. Jrue Holiday has been limited to two appearances by a sprained ankle. Bobby Portis recently returned from a hamstring injury, but the Bucks promptly lost Khris Middleton to a positive COVID test. Donte DiVincenzo still hasn't made it back from the ankle injury that knocked him out of the postseason.
Milwaukee has already had eight different players in its starting lineup. Pat Connaughton is second on the team in total minutes; he was sixth last season. Grayson Allen is third; he was seventh on the Grizzlies in 2020-21. While every team deals with injuries at some point, this is a particularly brutal stretch right out of the gate.
18 of 30

C. Morgan Engel/Getty Images
What do you get when you add Karl-Anthony Towns, Anthony Edwards and D'Angelo Russell together? The NBA's seventh-best defense and sixth-worst offense. Obviously.
It doesn't make sense to us, either.
The Wolves have faced a few favorable matchups, but they also fared fine against the Bucks (108 points on 41.1 percent shooting) and mostly bottled up the Nuggets (93 on 40.9). Maybe this defense will be decent. But this roster was built to win with offense, and nothing other than the always terrific Towns is working. Minnesota's next three scorers—Edwards, Russell and Malik Beasley—are shooting a combined 37.9 percent overall and 30.7 from three.
19 of 30

Christian Petersen/Getty Images
For reasons known only to the Pelicans' decision-makers, they concluded a while back they'd be better off without Lonzo Ball. They fielded trade offers ahead of last season's deadline and then sign-and-swapped him to the Chicago Bulls this summer.
Ball has electrified the Bulls at both ends already, starting with the 17-point, 11-assist, 10-board triple-double he dropped on the Pelicans in game No. 2. The players New Orleans brought back in the deal, Garrett Temple and Tomas Satoransky, have 30 points, six assists and 15 rebounds combined to show for the entire season. Ball's direct replacement, Devonte' Graham, is shooting below 40 percent from the field (like always) and averaging his fewest assists in three years (5.3).
From the outside, all of this felt predictable (save for Satoransky's ability to stick in the rotation). But if the Pelicans could've seen this coming, they would've held tight to Ball. You know, like Zion Williamson wanted them to.
20 of 30

Sarah Stier/Getty Images
The Knicks may never admit it, but they probably knew regression was coming for their defense. They had the lowest three-point percentage allowed last season and the fourth-lowest free-throw percentage against. There's some luck in the former and all luck with the latter, so those weren't likely to repeat (and haven't).
Then, after watching their Julius Randle-or-bust offense wilt in the playoffs, they beefed up their attack this summer with scorers like Evan Fournier and Kemba Walker. The offense figured to improve (and has), and the defense hopefully wouldn't fall off a cliff.
Welp.
New York has since tumbled 18 spots in defensive efficiency, from fourth all the way down to 22nd. Truthfully, it's probably not as bad as it looks, as the Knicks are fifth in field-goal defense and have already held their own against some prolific attacks, like those of the Bulls and Philadelphia 76ers. Still, that's likely little consolation to Knicks coach Tom Thibodeau, who wouldn't be satisfied if he was coaching a literal stone wall.
21 of 30

Chris Elise/Getty Images
Any performance-based exercise like this is always tricky with the Thunder, since the working assumption is teams are trying to win. That might be true of Oklahoma City's players, who have summoned some decent fights and even picked off the Lakers, but the front office didn't assemble the roster to compete any time soon.
For all of the picks owed to the Thunder, their own remain the most valuable. They need at least a few of them to fall into the blue-chip range, and that means keeping the win totals down. Shai Gilgeous-Alexander aside, this is a personnel group designed to put all focus on the future.
Having said that, you have to assume OKC hoped for better individual play from its other prospects. Rookie Josh Giddey has been solid, but Luguentz Dort's shooting is creeping closer to unplayable territory (35.4 overall, 22.6 from the field), Darius Bazley's isn't any better (37.0, 21.6) and Aleksej's Pokusevski's lack of development limits his floor time (14.1 minutes).
That puts an enormous burden on Gilgeous-Alexander, and you can only hope this doesn't frustrate him too much. Then again, he has 172.6 million reasons to enjoy his situation, so maybe the setup isn't as bad as it seems.
22 of 30

Nic Antaya/Getty Images
For an Orlando team that had just pivoted into a top-to-bottom rebuild, Jalen Suggs slipping to No. 5 felt like a godsend. The Magic needed someone to transform the franchise, and he looked like a logical candidate. Despite his prominent place on the draft board, he was voted by general managers as the biggest steal of the draft.
The appeal with Suggs was supposed to be a combination of long-term potential and instant impact. A rough couple of weeks won't harm the former, but it threatens to take the latter off the table.
Suggs is eight games into his career and has only twice shot above 40 percent from the field. In half of his outings, his field-goal percentage landed south of 28. He has one more assist (29) than turnovers (28), and he has missed more layups (19) than he's made (16).
23 of 30

Matt Rourke/Associated Press
The Sixers have known Ben Simmons wanted out of Philly since at least August, when he communicated his trade request to team officials, as Keith Pompey of the Philadelphia Inquirer reported. They knew the situation could get uncomfortable, but were they ready for all of this?
His absence was a story since training camp started, and his teammates tired of talking about it before the season tipped. Philly fined him nearly $2 million, which ended his holdout but didn't get him on the court for full practices or games. He recently informed the club he didn't feel mentally ready to play but has since "[refused] to accept organizational assistance to address [it]," per ESPN's Ramona Shelburne and Adrian Wojnarowski.
The Sixers seemingly keep waiting for Simmons to blink. They want him on the hardwood to either rejoin the team or restore his trade value to a point of better reflecting his status as a 25-year-old All-Star. Perhaps their patience will be rewarded, but so far, the jumbo playmaker isn't budging.
24 of 30

Rick Scuteri/Associated Press
Devin Booker gives off those effortless vibes that only elite bucket-getters can send. He's a natural scorer who has been piling up points for years. He had his first 30-point outing in his 12th career start. In his second season—his first as a full-time starter—he averaged 22.1 points and became the youngest player ever with a 70-point outburst.
Offensive greatness is the expectation for Booker and has been for a while. So it's a little jarring to see him fail to find typical success.
Despite averaging a career-high 20.2 field-goal attempts, his 21.8 points per game are the fewest since his rookie season. On a directly related note, his 40.5 field-goal percentage and 27.8 three-point percentage are both personal worsts. He is mostly just feeling the effects of two brutal outings (3-of-15 shooting in the opener, 7-of-20 his last time out), but his numbers still aren't right, and neither is this offense.
25 of 30

Matt Slocum/Associated Press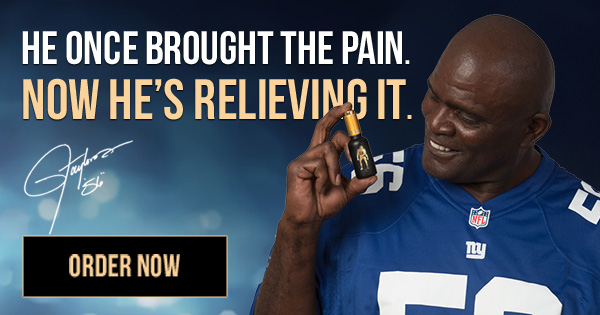 The Blazers are intimately familiar with their current position: pretty good on offense, pretty bad on defense and hovering around .500. But their path to this point is different.
Damian Lillard isn't leading them in scoring, as he has been each of the past six seasons. He'll almost assuredly climb the ladder over the course of the campaign, but the change won't happen until his jumper shows up.
It's been glaringly absent so far, dragging his shooting rates to levels they have never even approached before. He is hitting just 34.9 percent of his field goals and 23.1 percent of his threes. His previous lows were 41.9 and 34.3, respectively. He thinks people should trust his track record, and he should be proved right, but that doesn't change the fact that Portland, entering Wednesday, was 2-0 when he shot 40-plus percent from the field and 1-4 when he didn't.
26 of 30

Adam Pantozzi/Getty Images
Sacramento's future belongs to the backcourt. Whenever the Kings hit their peak, they will go as far as De'Aaron Fox, Tyrese Haliburton and Davion Mitchell can take them.
The present would be in the guards' hands too, if they didn't keep fumbling it away.
Instead, Fox and Haliburton are both scoring less and shooting worse than last season, while Mitchell is having more off-nights than he's causing. Harrison Barnes, Buddy Hield and Richaun Holmes are keeping Sacramento afloat, but the Kings are stuck on the runway until their young guards take flight.
27 of 30

Dylan Buell/Getty Images
The Spurs should've had a hunch this would be an issue. Outside observers certainly feared it might.
With DeMar DeRozan skipping town over the offseason, and LaMarcus Aldridge having exited earlier, San Antonio didn't know who would butter its late-game bread. Seemingly, the hope was one of its many young players would grow into the closer role.
There's obviously still time for that to happen, but there's also no evidence of any progress being made. The Spurs have played five games that had a deficit of five points or less in the closing five minutes. They are 1-4 in those contests with an abysmal minus-21.7 net rating in that situation. Dejounte Murray is 4-of-10 in the clutch, but no one is handling those moments any better: Keldon Johnson has three points on four shots, while Devin Vassell, Derrick White and Lonnie Walker IV are a combined 0-of-6.
28 of 30

Andy Lyons/Getty Images
Scoring seemed like it could be a slog once Kyle Lowry headed south of the border this offseason. When coupled with Pascal Siakam's absence recovering from left shoulder surgery, it felt like a near certainty points would be at a premium.
Point production has actually been fine, thanks in no small part to rookie Scottie Barnes' explosive start. The Raptors are 16th in offensive efficiency, which seems good enough given the state of this roster.
Getting Siakam back would help, but Toronto could improve just by having its shooters meet baseline expectations. That hasn't happened often enough. The four Raptors averaging at least three perimeter attempts per game are all converting fewer than 36 percent of their chances: OG Anunoby, Fred VanVleet, Gary Trent Jr. and Chris Boucher. That's excusable in some cases, but for sniping specialists like Trent and Boucher, they aren't connecting nearly enough.
29 of 30

Adam Pantozzi/Getty Images
Last season, the Jazz built an unstoppable attack around their army of volume-plus-efficiency snipers.
This season, the offense remains elite (fifth in efficiency), despite the fact that their marksmen aren't hitting their marks. Utah is still seeking the shots out (only the Timberwolves take more triples), but they aren't falling yet. Donovan Mitchell is shooting 32.9 percent on 10 attempts per game. For Jordan Clarkson, it's an even 20.0 on 9.3. Bojan Bogdanovic is down at 31.6 percent, and Royce O'Neale is even lower at 25.0.
This is where someone should fire up the cliche about this being a make-or-miss league. The Jazz are missing now, but history says they'll be making a ton later. Opposing coaches should consider themselves warned.
30 of 30

Scott Cunningham/Getty Images
The Wizards entered this season with plenty of new faces, relatively high hopes and one constant: Bradley Beal being awesome on offense. He had taken silver in the last two scoring races and generally been connected to everything good with Washington's offense the past two seasons.
While the newcomers have seemingly all hit the ground sprinting at track-star speeds, Beal is bizarrely the one who can't shift out of first gear. Despite averaging the second-most shots in the entire league (24.2), he's only 16th in average points (24.3). But with his shooting rates down to career-worst levels (37.9 overall, 22.9 outside) and his free-throw attempts at a six-year low (4.2 per game), he has been reduced to volume scoring.
That will change at some point, probably sooner than later. Once that switch flips, the already impressive Wizards could really be in business.
"Just imagine when everything starts clicking, when everybody's jelling, when everybody's healthy," Beal told reporters. "It's going to be scary."
Statistics used courtesy of NBA.com and Basketball Reference unless otherwise noted and current through games played Nov. 2. Salary information via Spotrac.
Zach Buckley covers the NBA for Bleacher Report. Follow him on Twitter, @ZachBuckleyNBA.